Cultural Insurrection:
A Manifesto for the Arts, Agriculture and Natural Wine
– Jonathan Nossiter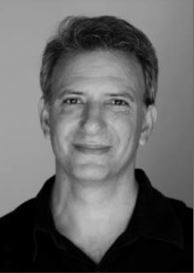 Jonathan Nossiter grew up variously in France, England (where apparently, and unbeknownst to each other, we attended the same prep school in North London), Italy, Greece and India. He studied painting at the Beaux Arts in Paris and at the San Francisco Art Institute as well as Ancient Greek at Dartmouth College. After a spell working in regional theatre he went to New York where he landed a job moving office furniture for the film Fatal Attraction which led to a position as assistant to the director Adrian Lyne for the length of the shoot.
Since then Jonathan has worked in the cinema worked with some great actors and his directing portfolio includes Resident Alien with John Hurt; David Suchet in Sunday; Charlotte Rampling and Stellen Skarsgaard in Signs and Wonders and Charlotte Rampling again, Bill Pullman and Irene Jacob in Rio Sex Comedy.
In 2004, Jonathan produced, directed, shot and edited Mondovino, a documentary set in the real world of wine and which set out to expose the merchandising and standardisation of wine. Nominated for the Palme d'Or in Cannes in 2004 (one of only four documentaries ever nominated in the history of the festival), it was also the only documentary ever nominated for Best European Film at the Césars in 2005. A 10-part series derived from the feature, which he also directed and produced, was given a gala premiere at the Museum of Modern Art in New York.
Jonathan has also had an illustrious (parallel) career in wine, creating wine programmes for various restaurants in New York, Paris, Rome and Rio. He also wrote and translated a book called Liquid Memory: Why Wine Matters.
"I ask you to imagine that wine is a radical (that is deeply rooted) metaphor for culture, art and politics."
-Cultural Insurrection, Jonathan Nossiter
More recently, he wrote and directed the beautiful film, Natural Resistance (2014), which may be seen as a companion piece to his latest book, Cultural Insurrection (already published in Italian & French), wherein a handful of winegrowers and the director of Cineteca, share their passion for wine and cinema. Here is my review of that film, which might be seen as tracking the continuing dialogue between the soil and the cultural soul of man. Nossiter presents on the one side the radical force of the individual "agro-culturalist" opposed to the despoliation of the land by industrialised farming. One of the most compelling images in the documentary is when Stefano Bellotti holds up some earth in each hand, that he has excavated from two adjacent vineyards. In the one hand, sweet-smelling humus teeming with micro-organisms, the stuff of life itself, on the other, bleached, soapy-smelling compacted clay. Life… and death.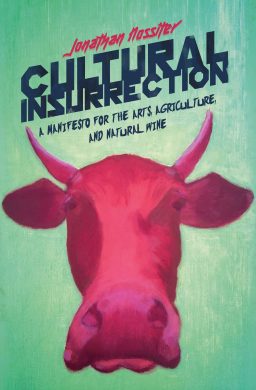 The intention of Cultural Insurrection is to show how the parlous state of industrial agriculture (and the prospect of an ecological apocalypse) has provoked a dissenting response from a group of natural growers and winemakers, whose deep respect for the land, allied to a rejection of commercial dogma, may be seen as a new "civilising force". The growers have replaced the artists, film-makers and musicians, who once upon a time challenged convention, and whose work was intended to foment (and ferment) intellectual questioning, to be the catalyst for change, but, over time, have had their voices marginalised by the cult of consumerism. The natural wine movement is truly a new model for cultural insurrection and we help it by supporting artisan farmers and producers, buying their wines, and telling their stories.
Jonathan's writing style is inimitable – positive, exhortatory, provocative, humane, driven by personal epiphany, animated by this growing community of craftsmen and women, these farmers and "wine midwives". The chapter titles are crisp and provocative: Vinoccupy, Chemical Chimera, Urban Phenomes, The Simply Dynamic, The Waltz of the Bacteria, Entropy and its Discontents, adumbrating the different elements of his cultural manifesto.
To read Cultural Insurrection is to discover a celebration of authenticity and diversity, the existence of a vibrant, big-hearted "agro-cultural" world.
The book lists the growers who are part of the community – we will call them the good guys, although they are not of a type. They have different backgrounds, and have undertaken different journeys. Some are peasants, some are university educated. Some are reserved and thoughtful, others extrovert and eloquent. The soil is always the beginning, the life which shifts into the vines, the grapes and the liquid memory of the wine itself. These vigneronne, by their actions, become artist/artisan hybrids, artisanists, if you like, reinventing the bond between agriculture and culture.
Many of the growers cited in the book would be familiar to those who are acquainted with our portfolio: Deirdre Heekin, Claude Courtois, Vasco Croft, Camillo Donati, Kelley Fox, Stefano Bellotti, Hervé Souhaut, Pierre Overnoy, Dard & Ribo, Yvon Metras, Andreas Tscheppe, Thierry Puzelat, Enrique Villalobos… As Jonathan remarks their inclusion is not because they are representative of any ideology, but simply they are expressions of themselves. He goes on to say that the natural farming world is a new form of cultural expression, a singular hybrid between a "progressive, self-conscious and highly contemporary urban culture and an ancestral rural one."
With the clock ticking down to an ecological apocalypse, this is a timely book. Jonathan describes our mortal rupture with nature, where science seems to have become disconnected from "wisdom and conscience," and the planet, having been serially abused for greed and profit, will eventually revenge itself on its abusers.
Yet, Cultural Insurrection is not purely a gloomy thesis, rather a radical call to arms and scythes, and to plant the seeds of (bio)dynamic reviticulture:
"Natural winegrowers are of course ecologists in their relationship to nature, but equally ecologists in their consideration of culture. And this should give us a fragment of hope for the future of two sisters, culture and nature: twinned in our youth, let's hope, twinned in our future."