Les Caves de Pyrene (1988 – 2018)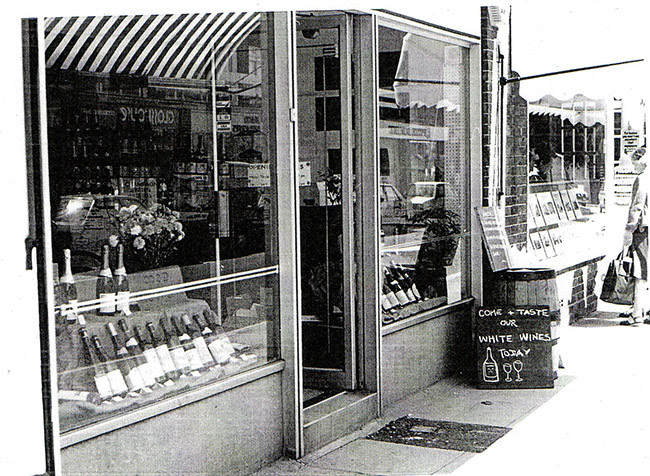 If I characterised 2017 as the year of treading softly, then 18 was the year of the wine company collective duvet day. In our 30th anniversary year, we took stock, applied the emergency handbrake to buying, and limited the number of events we participated in to a bare minimum. Real Wine Fair had a year off, which given the succession of tricky vintages for our growers, was possibly a relief for them.
It takes all the running you can do, to keep in the same place. If you want to get somewhere else, you must run at least twice as fast as that!
There was a pronounced recession in the restaurant sector. Ridiculous commercial rent rises allied to increases in business rates, higher wages, higher food and drink costs, have combined to put the squeeze on big operators and small businesses alike. There have been dozens of casualties consequently. No-one dares mention the R word in case panic spreads through the economy, but if a recession actually instilled a firm dose of economic realism within the trade, and the government were forced to come up with a plan to support small businesses, then it might be a welcome corrective.
No-one dares mention the R word in case panic spreads through the economy, but if a recession actually instilled a firm dose of economic realism within the trade, and the government were forced to come up with a plan to support small businesses, then it might be a welcome corrective.
The upwardly mobile pressure on wine prices has come from many directions. 16 and 17 were two highly problematic vintages across the wine world. In certain cases, growers lost up to 80% of their normal harvest. 18 provides some compensation in terms of quantity of grapes. Associated increases in transport, bottling and labour costs have pushed prices higher, and the pound has been historically weak. The spectre of Brexit has set nerves jangling. It is difficult to plan ahead for more than a few months, such is the volatility of the wine market and whilst it is tempting to look for clever silver bullet solutions, the best way forward is always to be prudent and efficient.
Extreme weather & vintages
Global warming is now a fact and growers in every wine region have to cater for extreme weather events. Despite everything some regions have had stellar vintages. In 2016 the Northern Rhone, Beaujolais, Burgundy and Jura produced (small quantities of) stunning quality wines with intense aromatics and balancing acidity. 17s in Australia and US are smart, and the weather relented in Styria for once to provide a fine harvest. However, parts of the SW were hit badly. 16 turned into the perfect storm in the Loire – late frost, hail, flooding and mildew. There was a huge amount of declassification and cuvee consolidation. Parts of Chile were affected by wild fires in 17 with some of the wines showing smoke taint. Marlborough and Martinborough suffered the tail end of a tropical storm in the same vintage. For all the wild weather and difficult conditions, the maxim that good vignerons always make good wines holds true, and in the toughest vintages, they often make outstanding wines.
Buying 
Because of the extraordinary economic conditions and because of the need to make every wine work, we have done very little buying in 2018. Here were the newcomers to our list: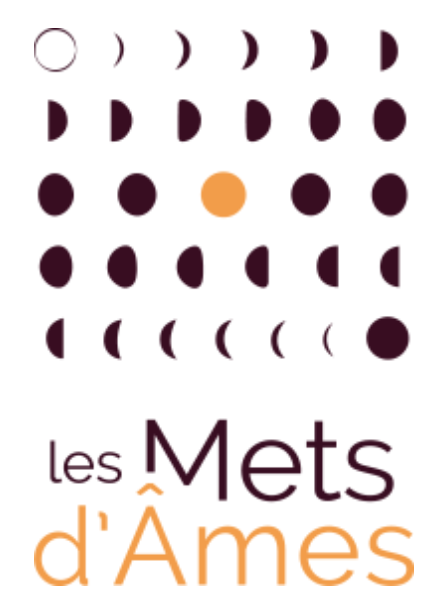 Les Mets d'Ames, Madiran, France
Céline Ouilé makes two eloquent Madirans with a fine touch (almost an oxymoron). The farm – and it is a proper farm with animals and fruit & crops – operates on biodynamic principles. We love her Madiran Les Sens de la Vie which has no punch-downs, therefore, no extraction – Céline describes its vinification as an "infusion". This is an aromatic style of Madiran with the Cab Sauv providing the grace notes in the rustic fruit symphony. Rechauffement du Climax is 100% Tannat from miserly yield. This parcel is from the lieu-dit called Crampilh. Pigeage is done by foot, soft extraction, natural ferment, no fining and minimal sulphites. The wine is matured in tronconic foudre for eighteen months minimum…This ticks all the Madiran boxes. Round, powerful, hedonistic and energetic with bold black fruits.
Marto Wines, Rheinhessen, Germany
Young Martin Woerner is probably tired of people calling him young Martin Woerner. He is based in Rheinhessen with organically-farmed vines on sandstone soils. Martin previously staged with Tom Lubbe at Matassa and Steph and Eddie at Gut Oggau in Burgenland. With a tiny production, 2017 is his maiden vintage, and he has furnished with our first natural German wines. And what delicious wines they are! The so-called Weiss is light amber, an old-vines field blend of various grapes such as Müller-Thurgau, Faber, Bacchus and Sylvaner, whole bunch co-fermented and aged in big old foudres. The Riesling is stunning, pure and tensile with tongue-curling acidity yet real body and phenolic texture. This is one of my wines of the year.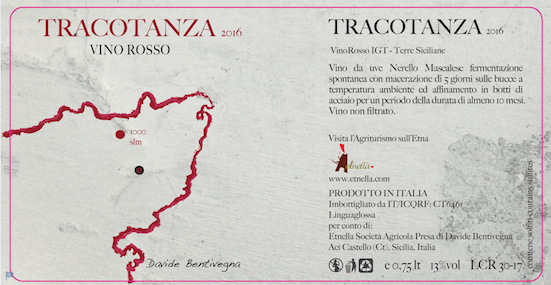 Etnella, Etna, Sicily, Italy
Davide (pronounced Dah-vid-day) Bentivegna is the brains behind Etnella, a natural wine project from organically-farmed grapes on Etna-North. Read more about his Nerello-based wines here.
Achillée, Alsace, France
The Dietrich family has farmed land in Alsace since 1600 (mostly in this village of Scherwiller but also in an adjacent village). In the past the family farm used to be run on the basis of polyculture however the family now concentrate on growing grape vines and other fruit. In 1999 Yves converted the estate to organic farming (at the time he would sell his grapes to the local cave cooperative). Pierre and Jean took over the responsibility of the winery in 2016, and were the first members of the family to bottle the estate's wines, which has been farmed with biodynamics ever since 2003. "Achillée" is the name of the plant Achillea Millefolium (common yarrow in English), one used as an infusion in biodynamic farming. Wines included a smashable Alsace Blanc – kitchen sink field blend – a pair of pleasing Rieslings and sublime granite-inflected Pinot Noir.
For all the wild weather and difficult conditions, the maxim that good vignerons always make good wines holds true, and in the toughest vintages, they often make outstanding wines.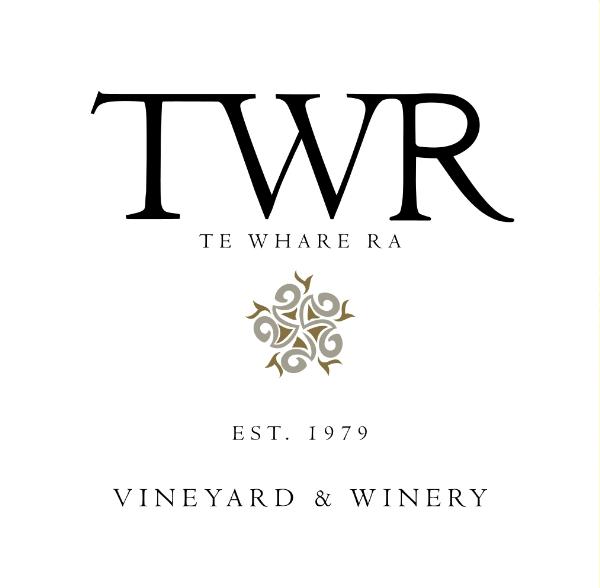 Te Whare Ra, Marlborough, New Zealand
In the New World out went Framingham and in came Te Whare Ra. Anna and Jason Flowerday's wines are very smart indeed; they have an understanding of aromatic varieties.
Te Whare Ra (TWR), pronounced Te Faré Rha (House of the Sun), is the oldest little winery & vineyard in Marlborough, being first established in 1979 in the sub-region of Renwick. Since 2003 it has been owned and operated by two vignerons – Anna & Jason Flowerday. She's an Aussie from South Australia and he's a Kiwi from Marlborough. Both have wine in their veins literally & metaphorically, and after years of working for other people, they decided to make the leap to doing their own thing.
Anna and Jason firmly believe that biodiversity is the key to maintaining a good vineyard. They plant between the vines and plough alternate rows. To combat pests, they use natural methods such as buckwheat, and fertilize the vineyard using their own home-made composts and manure. In the cellar they practice a hands-off approach as they seek to express the nature of their individual vineyards and sites.
The TWR wines are truly hand-made. Everything is hand-picked, hand-sorted and the attention to detail is meticulous. Anna and Jason are dedicated to making delicious authentic wines that showcase the very best of Marlborough not the mass-produced version. "Wines made with cowsh#t not bullsh#t" is their winning maxim. Read more about TWR here.
David Canadas was on a perennial shuttle to South America, first to bolster our Argentinean selection and then to do the same for Chile.
polOpuesto, Medoza, Argentina
polOpuesto is the vision of one Pol Andsnes (yes, I know), who is making wines that defy local convention. There was a mad professor quality to the winemaking (Chardonnay sous voile, meets skin contact Chardonnay meets reductive Chardonnay – three for one deal), an utterly delicious tweak-the-nose-Ploussard-style pink/red wine called Qué GRANDE sos!, a field blend composed mainly of the Criolla Grande variety, with 5-10% of white and pink Muscat, plus a small amount of Criolla Chica (aka, País, Mission), Cereza, and a few plants of Tempranillo and Bonarda. The varieties are interplanted and this wine is a blend of whatever is in the vineyard at unknowable percentages. And a natural red called Carbonet Franc, which… you guessed it. Read more about polOpuesto here.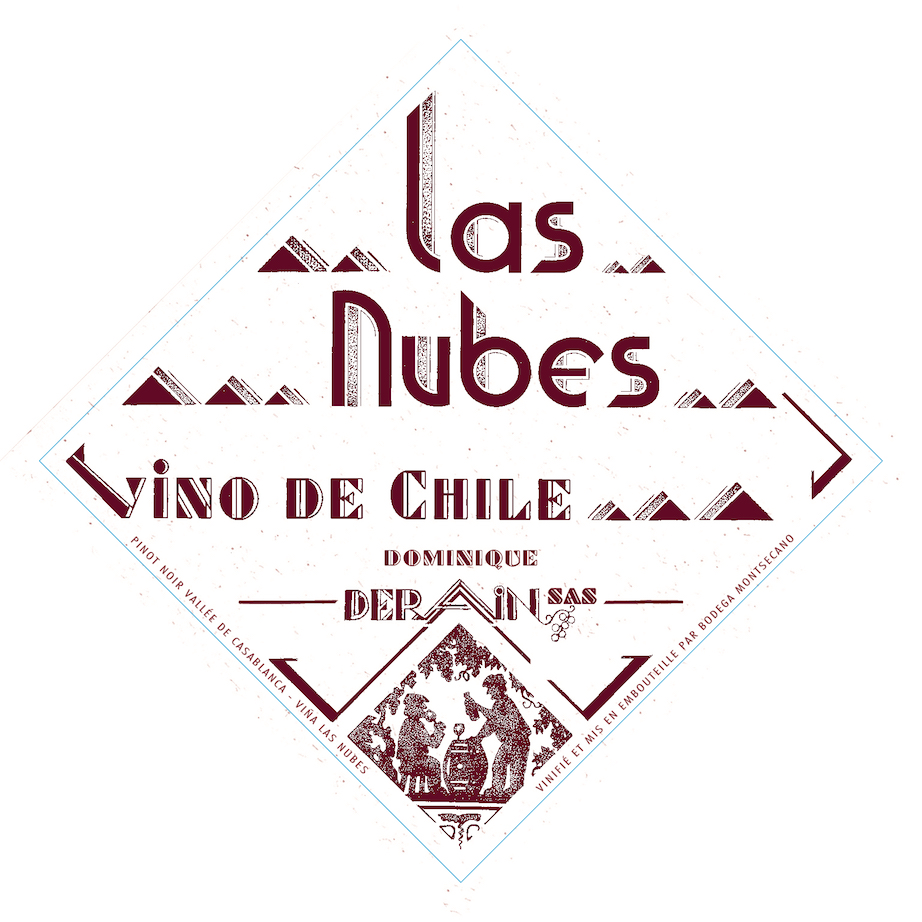 Dominique Derain's Las Nubes, Casablanca Valley, Chile
O'er the Andes, our Chileans got a revamp. Mouths-watered in anticipation of Dominique Derain's cool climate Pinot project in the Casablanca Valley called Las Nubes. Mouths were not disappointed by the frolicsome natural juice. An (concrete) egg wine that you could drink at breakfast or lunch or afternoon tea. From the bottle. Read more about Las Nubes here.
Wildmakers, Colchagua, Chile
Wildmakers is/are Luca Hodgkinson and Jose Miguel Sotomayor in Colchagua, who consult for many wineries in Chile and have their own business sourcing grapes from sustainable and in many cases organic vineyards and making wines with less manipulation than one would expect at this level. We have a Carmenere with a splash of Petit Verdot Ripe dark fruit flavours, very soft palate, an easy drinking Carmenere and a purely belter Cabernet Sauvignon from 120-year-old ungrafted vines, naturally fermented in cement tanks, and aged in same.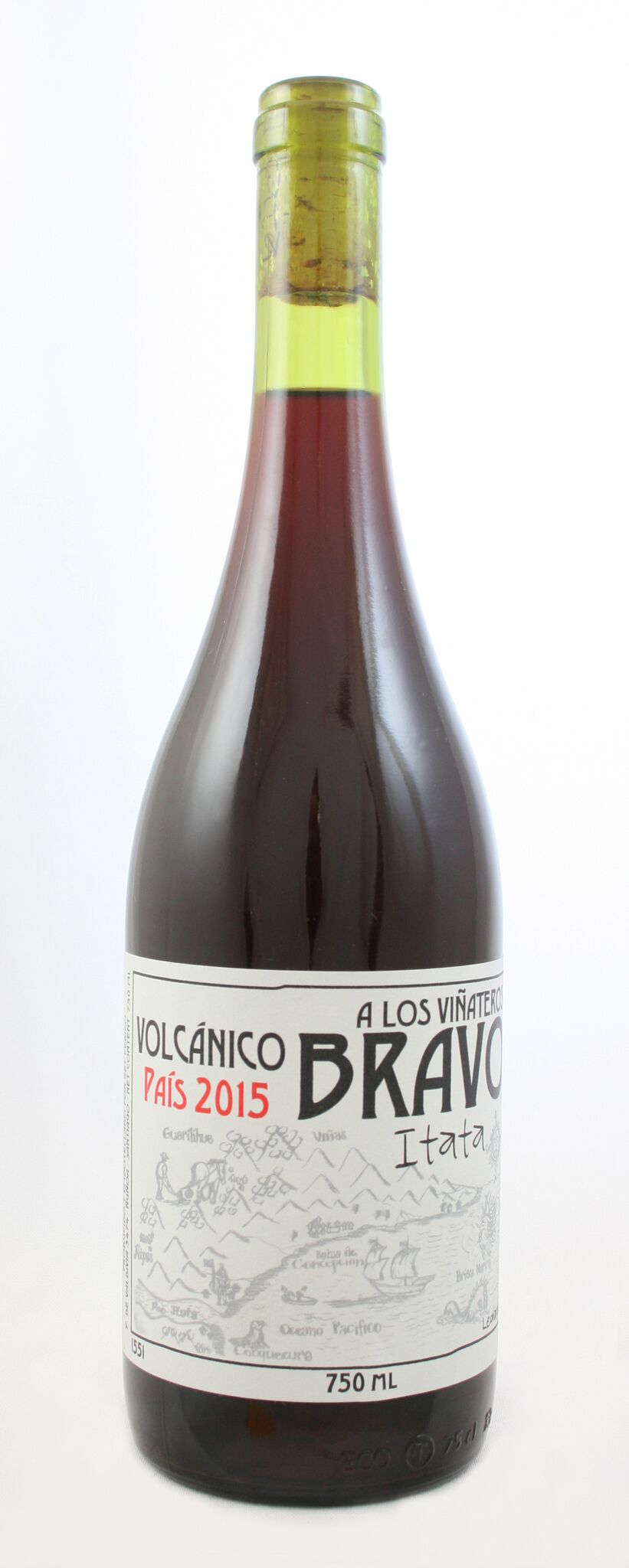 A Los Viñateros Bravos, Itata, Chile
Even more natch are the Itata wines of A Los Viñateros Bravos (Leo Erazo), including a winemaker glugwine in litre bottles (Pipeño Tinto), being a field blend of old Pais and others. The white version features ungrafted Moscatel, Corinto and Semillon to refreshing effect, and we welcomed the return of the smoky Volcanico Pais.
Events and Trips
As well as the usual manifold French and Italian events earlier in the year attended by our buyers, I went to three natural wine events in other countries. Zero Compromise took place in Tbilisi in May and was preceded by several days touring Kakheti and Kartli. What went on tour etc etc. We all developed a healthy respect for Georgian chacha, the matutinal administration of which revived the most dilapidated of over-indulged bodies and fried grey matter. The hospitality from the growers was heart-warming and stomach-filling. As a result of this and the tasting I returned re-enthused by Georgia and her wines and placed a sizeable order including some new cuvees from Zurab Topuridze, Ramaz Nikoladze, John Okro and Niki Antadze.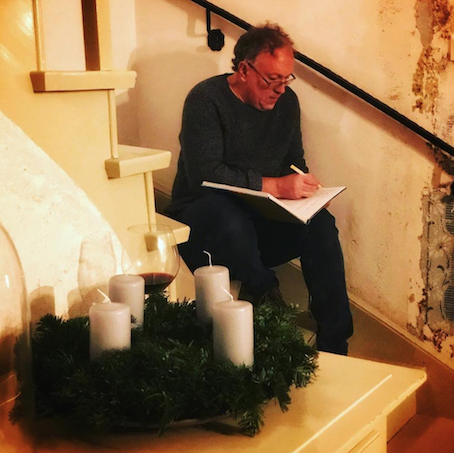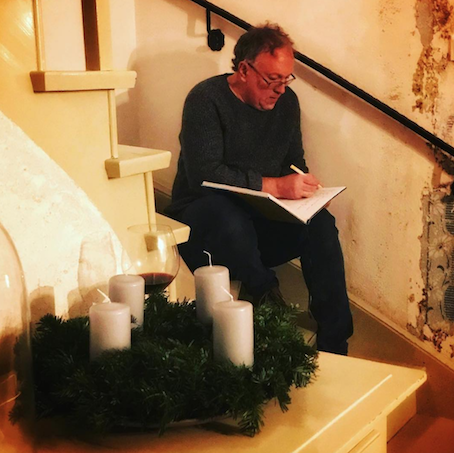 The other week I went to Karakterre, which for me is now truly one of the great rock-and-roll natural wine tastings, one organised by a small group of Croatian friends and which takes place in Vienna at the beginning of December. Marko Kovac et al also manage to bring together a sizeable group of buyers, sommeliers and vignerons from around the world to explore a particular region and to get to know the growers. Our preamble in Burgenland proved that you can and should always eat on a full stomach! Think pork, think venison, think pork again. The whole hog and nothing but the hog. We visited Michael and Erich Andert and Franz Weninger, as well as Preisinger, Meinklang and Gut Oggau. This is the wine world at its best, a close-knit wine community where growers come together in the most generous spirit to welcome you into their homes. Although their wines are markedly different (according to the personality and disposition of the vigneron) they are linked by biodynamic farming principles and a natural winemaking ethos. Bravo Burgenland.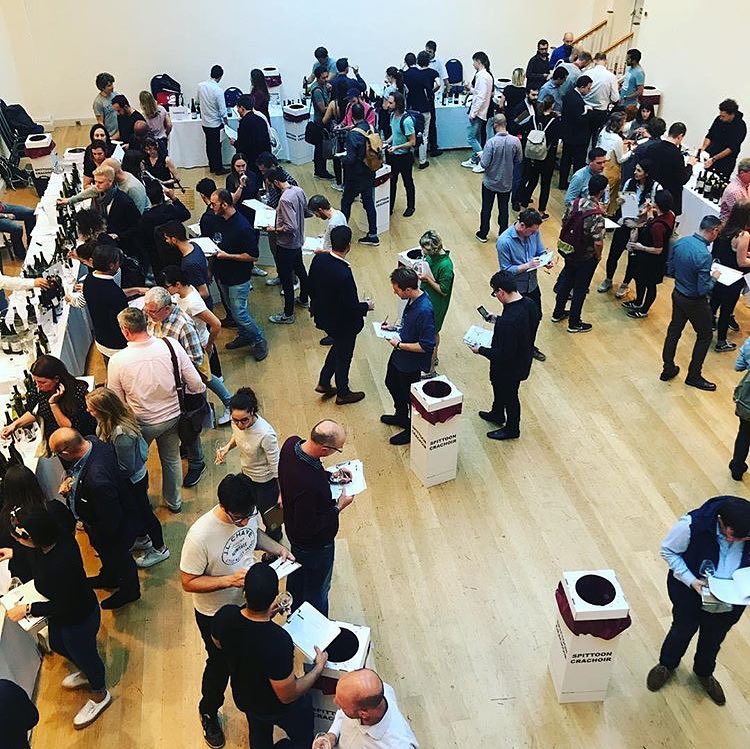 Restyling Wine
In September we put together a tasting called "Restyling Wine". We wanted to tweak the horizontal notion of tastings where you always taste wines from their regions or colour or grape variety. We see wines in terms of their feeling and their spirit and their terroir (and the feeling that they engender). It was a tasting to highlight diversity of style. To instigate an understanding that wines speak differently on different soils, and that grape variety is only part of the story. That a winemaking method such as skin maceration for white grape varieties may yield a very wide spectrum of aromas, flavours and wine styles. For all the sheer variety on show, the message was a simple one. We were opening wines that we ourselves would love to bring to a party, or to drink for ourselves! Read more about our Restyling Wine tasting in Part One and Part Two. And an appreciative review by David Crossley, one of the best wine bloggers in the country.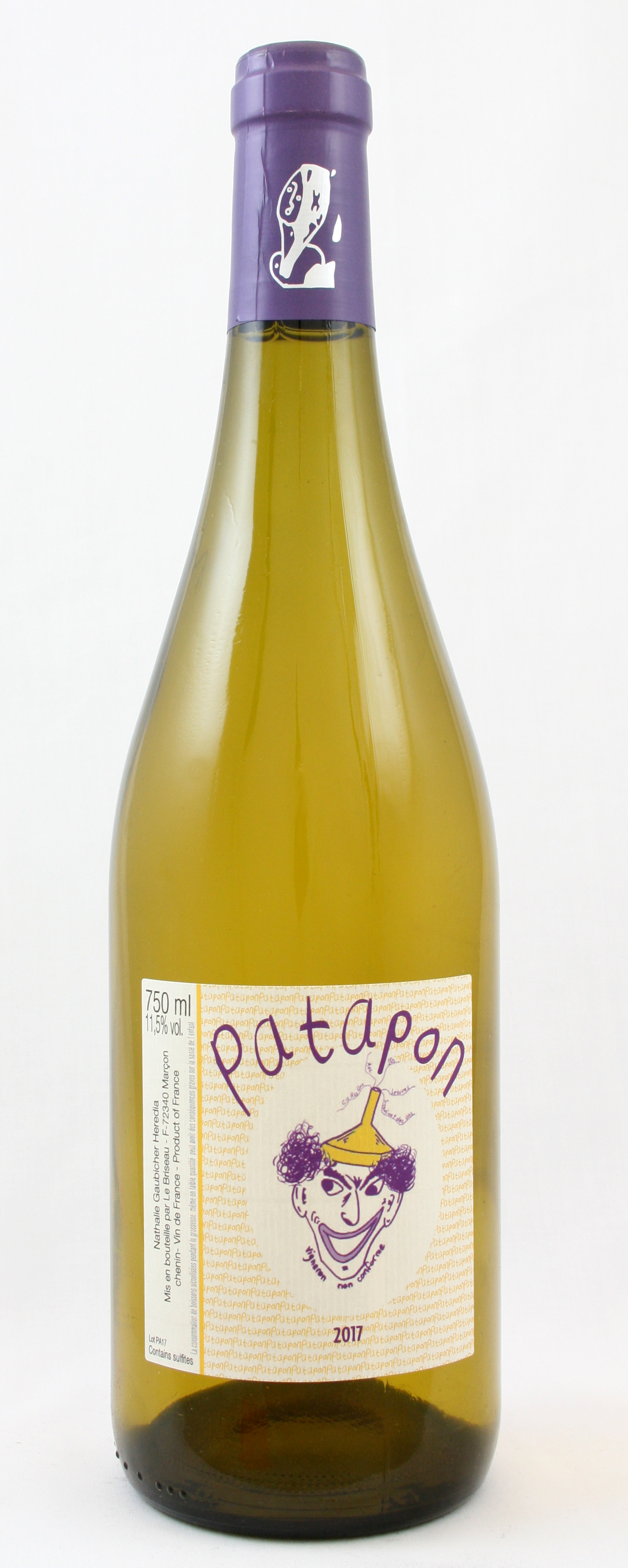 On The Blog
Our blog took the shape of a "Decants" feature, an in-depth analysis of a particular wine or an overview of a grower's oeuvre.
Check out some highlights here:
Le Verre des Poetes, Domaine Le Briseau
In honour of our 30th anniversary, we began to publish extracts of CdP's biography (or autobiography), whimsically entitled "The History of Les Caves de Pyrene in 10 ½ Chapters". At the current rate we will see it in its entirety in 2048, but to move with the changing times it will have expanded exponentially.
There were plenty of wine controversies blogs to get the argumentative juices flowing, such as tackling iniquitous mark ups (that ever-roasting chestnut), bland wine writing, the bunk of faux-scientific debunking, the over-egging of the no-sulphur arguments, wine labelling, the pointlessness of cheap wine; the redundancy of appellation.
Other blogs, like "Terroirs Matters" and "Some Wine Regions are Born, Some Achieve Greatness…" explored the subject of terroir and the qualities that makes a great wine region.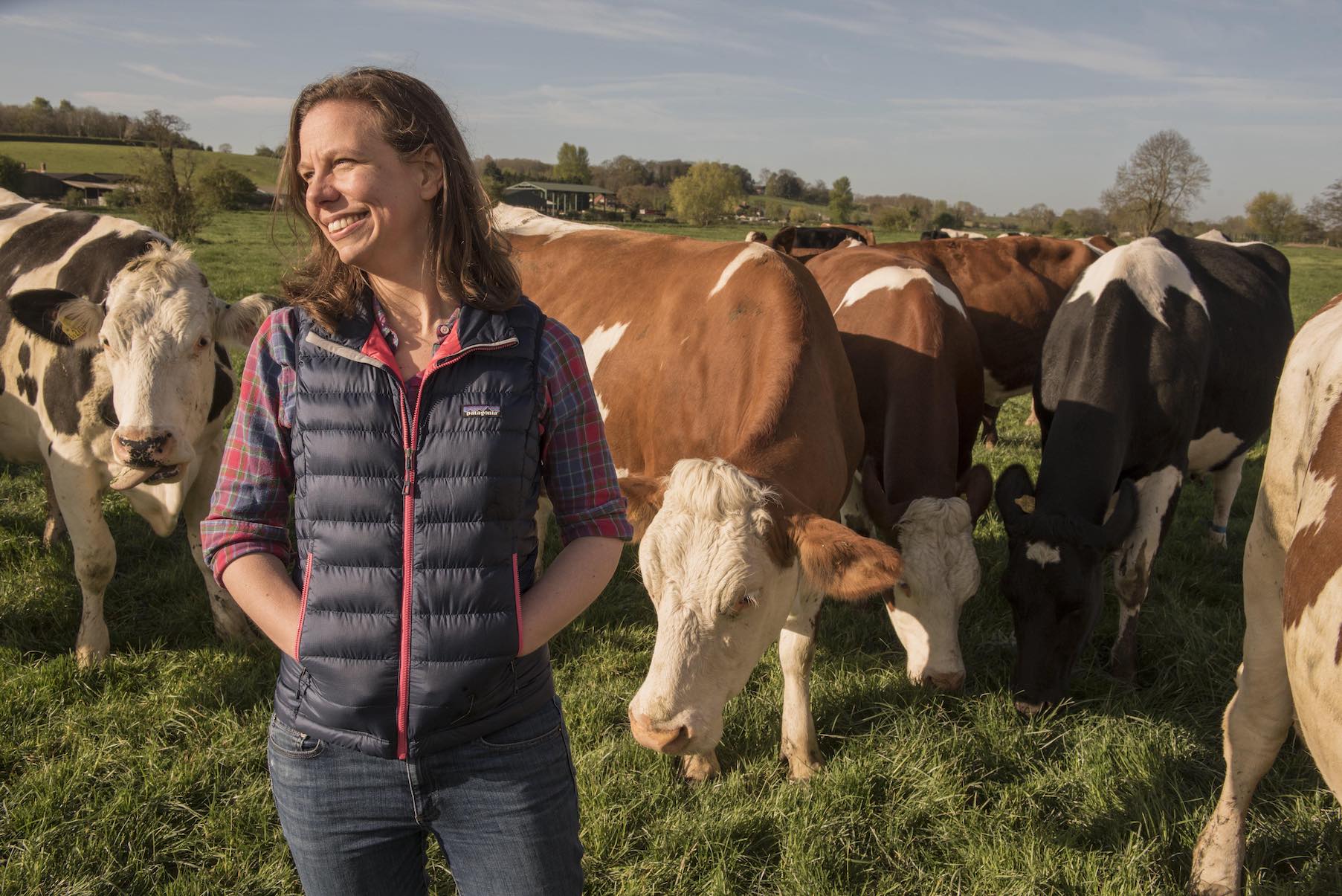 We interviewed Heidi Nam Knudsen about her wine philosophy and her new wine course called A Thousand Decisions, and Bronwen Percival of Neal's Yard Dairy, about the science and nature of cheesemaking.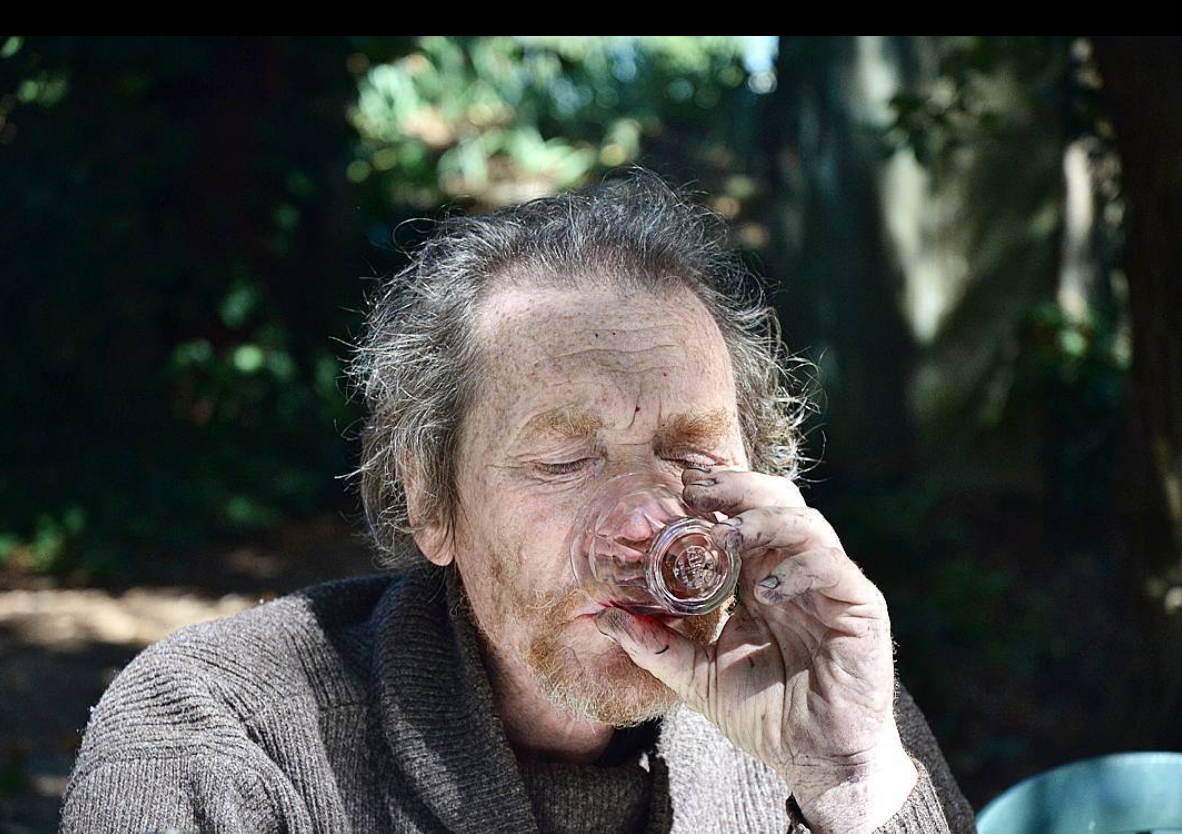 Finally, we recognised one of the great natural wine heroes in this appreciation of Cascina degli Ulivi's Stefano Bellotti:
Stefano Bellotti understood farming and the language of nature at a fundamental level; He made wines that were wild, long-lived and spoke deeply of their origins. He was the spirit of real appellation and fought hard to maintain the integrity of that word, often finding himself deeply at odds with bureaucracy. He was a kind of wine-poet and warrior-philosopher, and inspired huge devotion amongst those who knew him intimately.
And so…to 2019.
We send our seasonal good wishes to our all our customers, indeed to everyone in the wine trade, who owns or works in restaurants, bars and wine shops, and also to our fellow wine merchants.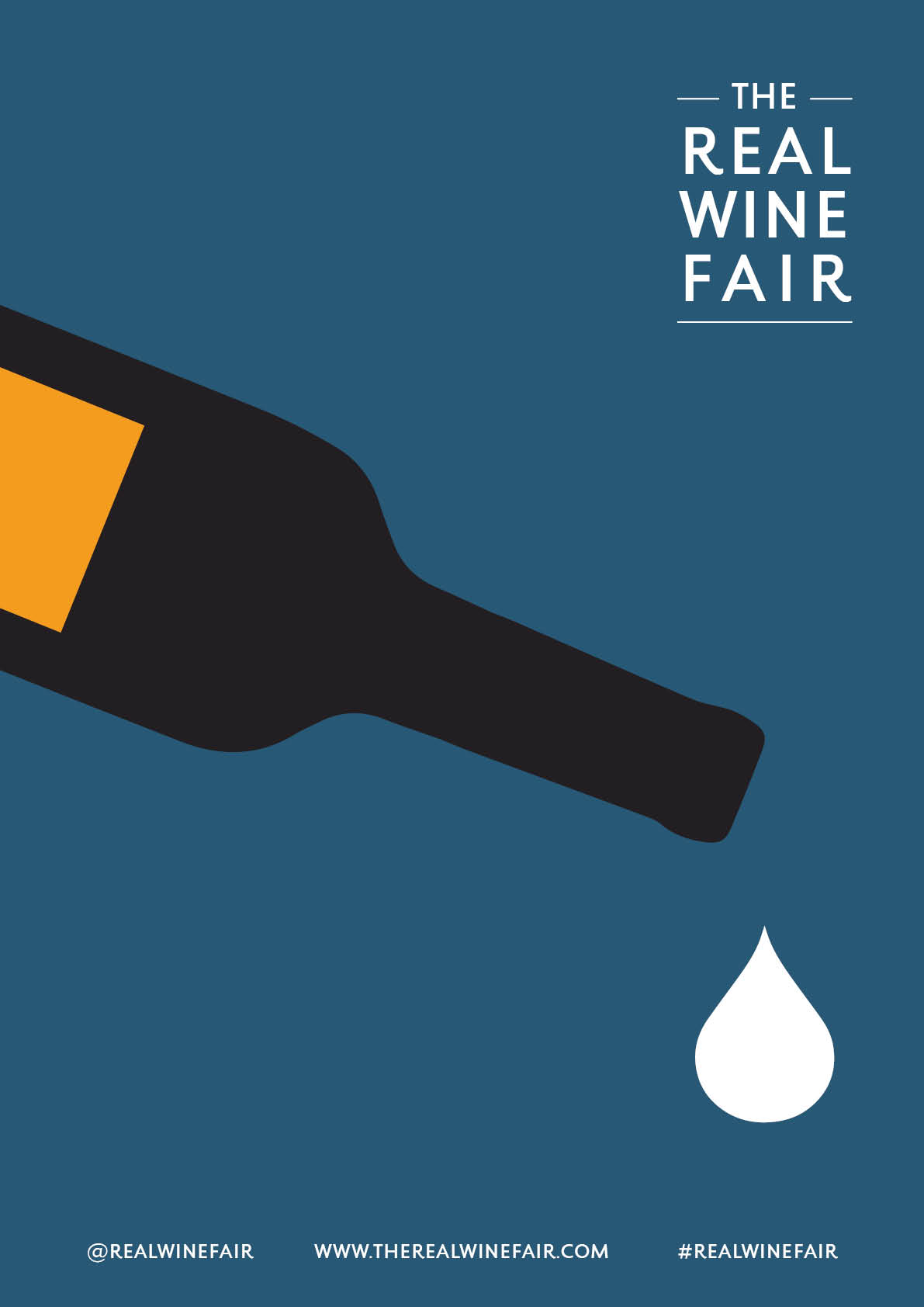 We are also looking forward keenly to Real Wine 2019, to seeing scores of grower-friends in London and the visitors who will attend not only from London and throughout the UK but from around the world. Please check the Real Wine Fair website for regular updates. More details arriving shortly!
*
Interested in finding more about the wines mentioned? Contact us directly:
shop@lescaves.co.uk |  sales@lescaves.co.uk | 01483 538820