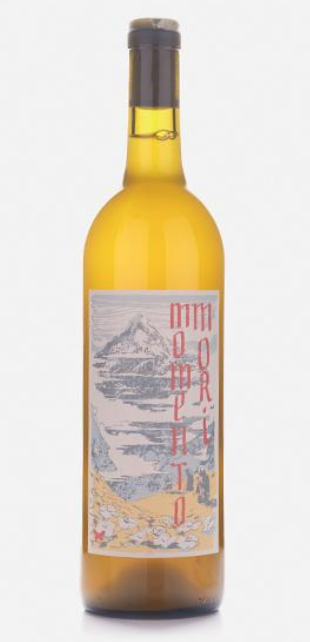 New Zealander Dane Johns (who staged with the great Bill Downie) worked many years as a barista in Melbourne where he learned about roasting and the nuances of blending and flavour infusion. He was also a musician, making electronic music and then moving towards the analogue version (much like his winemaking). He worked several vintages for Bress Winery in Victoria and was also an alumnus of the brilliant independent wine shop(s) called Blackhearts and Sparrows where he got to taste a lot of natural wines from around the world.
His philosophy is simple:
I'm just trying to make wines as pure and as clean as I can, without adding anything at all. That includes sulphur. I kind of like the constraints of not using sulphur…I guess it's like farming organically, it instantly ensures you can only do things gently and in small batches. It's not a philosophy that I think everyone should be using but it works for me, allowing me to adhere to more simple and gentle practices.
The fruit for Staring at the Sun is grown by the Chalmers Family Vineyard on the Mt Camel ranges in northern Heathcote. Experimental blocks were planted to around 30 different grape varieties (mostly Italian) a few years ago. Dane works closely with the Chalmers Family to achieve the quality of fruit they require each year. They are meticulous in the vineyard, using organic viticulture practices and have decades of knowledge growing alternative varieties in Australia.
This particular wine is a blend of Vermentino, Fiano and Moscato Giallo which serve as complementary grapes. The wine spends three months on skins in tank on its skin to acquire aromatics, colour and strength. Dane works with small batch co-ferments, wild yeasts and ambient ferments. This is a natural wine, bottled without filtration, fining or added sulphur. It is delicate yet complex, with hints of musk, orange blossom, orange peel, ginger spice and a savoury grip.
Read more about Dane's winemaking journey on Wine Australia's site.
*
Interested in finding out more about the wines of Momento Mori? Buy online here or contact us directly…
Retail: shop@lescaves.co.uk / 01483 554750