Unicornucopia!
There are wines which are so rare because to make them requires nature to smile on the vineyard, or for the vigneron to feel that the quality of the wine justifies a specific micro-vinification of the grapes. These are the unicorns, the hens' teeth, the unicorns' teeth, even. Their beauty arises from their singularity; when you drink them, you don't feel that you are drinking one of a series, but one of one.
Here is a selection of odds and ends. Some are the expression of unique and almost forgotten grapes – Gringet, Ribeyrenc and Pinot Gouges; some derive from old or remote vineyards – De Moor Aligoté, Metras Ultime and Comando G Rumbo al Norte, some are brilliant and brave experiments – Thierry Germain's Solera, Pheasant's Tears Poliphonia, Ganevat's Vignes de Mon Père and others seem to be made by Japanese vignerons for some reason – Kenjiro Kagami and Hirotake Ooka!
Continued from Part One….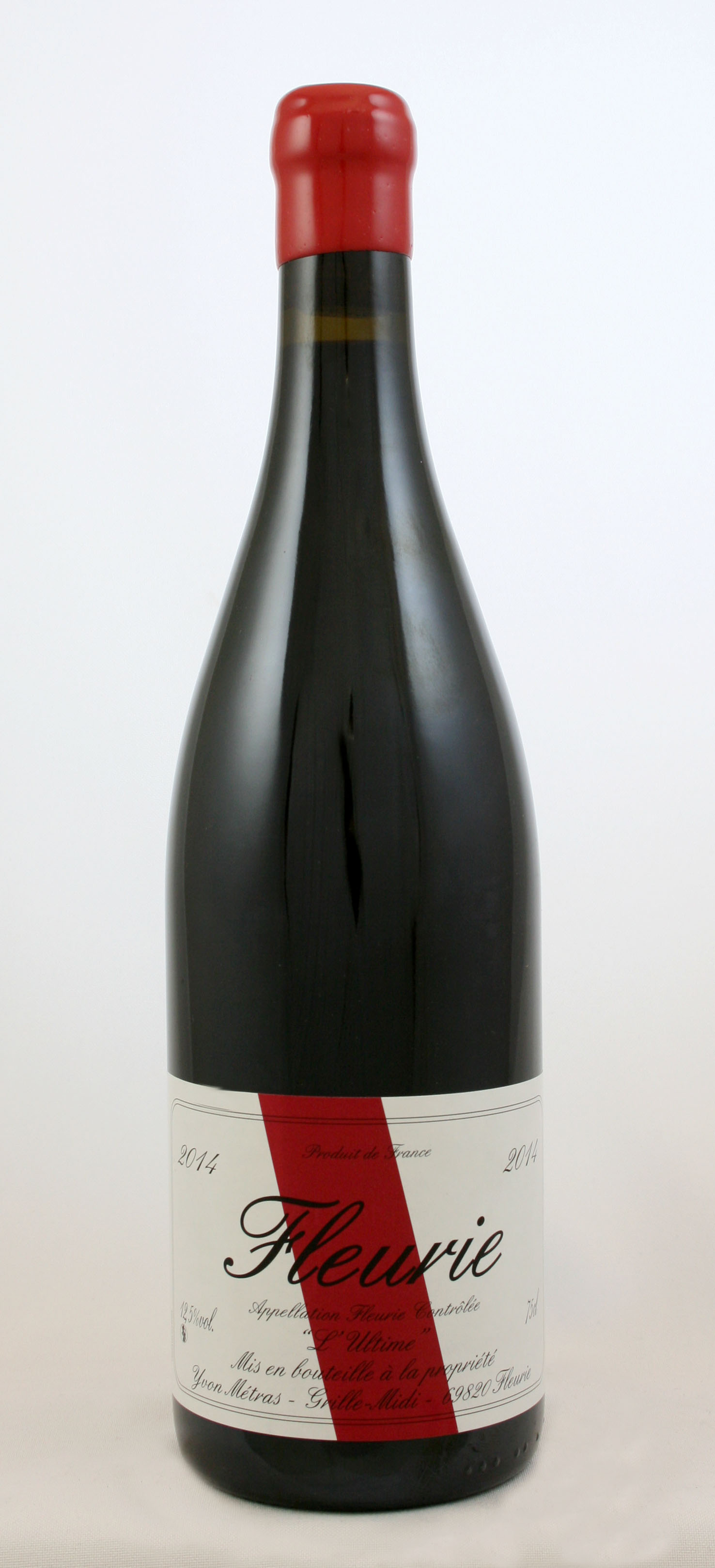 Fleurie Ultime, Yvon Metras
Beyonder
Perched at the top of La Madone, whisper it not, are some of the vines that make the Yvon Metras Fleuries. Like Voldemort we do not dare say their names (oops, already done so). These are wonderfully pure, but difficult-to-know wines. And even more difficult to buy. We will bathe in their symbolic glory.
1988 was the first vintage vinified by Yvon Métras at a family domaine run by generations of winemakers. He withdrew from the cooperative winery to join the gang of Jules Chauvet's followers whose leader was Marcel Lapierre. The way the 5-hectare vineyard is cultivated is the same as that of the other disciples: no chemicals, ploughing, severe pruning, low yields and exceptional terroirs with iconic parcels like "Grille Midi" or "La Madonne". It's from these parcels that he sometimes vinifies the "Ultime cuvee", a wine that greatly contributed to his reputation as a top winemaker. Needless to say, the perfectly ripe grapes are hand-picked and vinified with whole bunches before undergoing semi-carbonic maceration. This older vine Fleurie has stones for bones, gripping granitic minerality that chisels the straightest of lines across the tongue. And the merest suggestion of cherrystones and gooseberries. Don't expect any change from this wine unless you serve it from the carafe.
Ultime is the supernaculum from 120 + year old vines, a wine that needs to tarry awhile in the Seven Sleeper's Den before you take your date with density (sic). Sometimes, to paraphrase Nicolas Joly, it is more important to be true than to be beautiful. Or to be nice. Or to be understood. The challenge of challenging wines is to find the right moment when their granite physiognomy cracks (a little), to have patience and allow the wine to come to you. Ultime is like reaching the summit of mountain, expecting jaw-dropping views and finding the panorama shrouded in mist and cloud. And then, one time, for a few instants, the mist melts and all is revealed.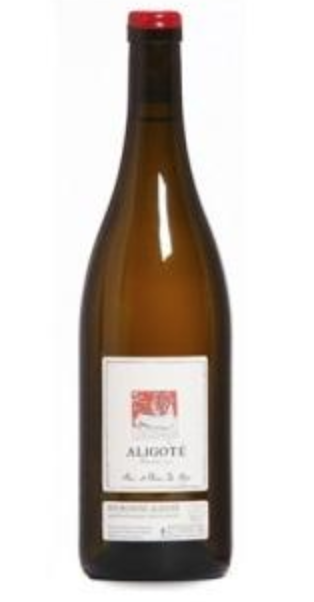 Bourgogne-Aligote Plantation 1902, Alice & Olivier de Moor
Nerves of steel
This wine is made from very old vines – vines that are unusual because they pre-date the ravages of phylloxera. The vineyard is near the village of Saint-Bris-le-Vineux and covers just half a hectare. The records show that the vineyard was planted in 1902 – hence the name.
Fermented and aged in old oak this an Aligoté to age, extremely tight and high in stony acidity with citrus fruits and herbal aromas, very dense and long. This winespeak does not do justice to a wine which shimmers with authority – it has dense – or intense – transparency in the way that only wines with "perfect pitch" acidity can seem to glisten. Then the nose – glacier water buffing up a river stone, gorse flowers drenched with sea spray, all nostril-arching brilliance and then into the palate – linear, citric (juice plus pith), tears-of-chalk-stony, with tensile strength and just a smattering of lees spice. Liquid steel, this wine is an exhilarating skate across the palate. To coin a phrase, it takes you hither and Yonne.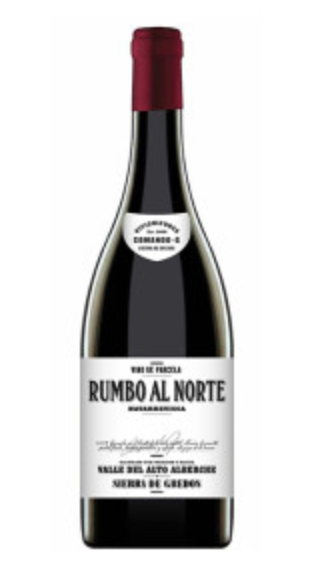 Rumbo al Norte, Comando G, Avila
Comando G is Daniel Jimenez-Landi's latest project with fellow oenology cohorts, Fernando Garcia (Bodega Maranones) and Marc Isart (Bernabeleva). They say that they met each other in class, but there are witnesses who say that they actually met the bar of the University. It was 2005 and they were studying oenology and viticulture. Three years later in 2008, they started Comando G out of friendship and passion. They are resolute in creating the best Grenache wine, capturing and expressing the terroir of each individual parcel they cultivate. Their vines are rooted in predominately granite soil vineyards at an elevation of at least 850 metres, and are between 50 and 80 years old. Comando G was the name used in Spain for one of those Japanese cartoon series of the 80s, where some kids were kind of super heroes. They thought of themselves as the Comando G (Comando Garnacha, in this case), where their mission is to make the best Garnacha in the world. Since January 2013, Marc left to focus on his work at Bernabeleva and his family, while Daniel and Fernando continue the Comando G mission on their own.
Rumbo al Norte comes from a 0.3 hectare plot of mixed organically-farmed 60 year old Garnacha vines on sandy mountain soils studded with big boulders at a lofty altitude of 1200 metres in the Alto Alberche valley in the province of Ávila (the vines face north east and harvest is towards the end of October). After a long maceration and fermentation in open cement vats with wild yeasts, the wine is aged for twelve months in a single 600-litre old French oak barrel. The wine speaks of its origins; there is a super cool granitic minerality and lots of green peppery notes amongst the cherry-liqueur and wild strawberry fruit. 1000 bottles made of this rare gem.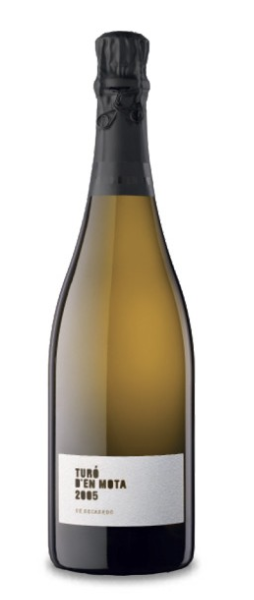 Turo d'En Mota, Recaredo
Not Cava
Recaredo is managed by Josep and Antoni (Ton) Mata Casanovas, the sons of its founder. The special work begins in the vineyard. Recaredo seek to ensure the natural balance of the vine, aiming to achieve the best expression of every individual vintage. Therefore, the viticulture is based on dry farming with grapes harvested by hand. They prioritise respect for biodiversity and the environment: cultivating vines without using herbicides or insecticides and only employing natural organic fertilisers. When ripening begins, the grapes are analysed vine by vine, plot by plot, the goal being to harvest the grapes at their optimum point of ripening, to obtain the most balanced musts and the very finest wines. The entire harvesting process is carried out by hand, since it is only in this way that proper care for the grape until pressing can be guaranteed and premature oxidation (a characteristic of so many cheap cavas) can be avoided. All these vines are close to the cellars and transportation of the grapes is carried out using small trailers. The estate has moved to biodynamic viticulture over the years and received Demeter certification in 2009. Wild grasses grow between the vines as well as legumes that help to fix the nitrogen. Preparation 500 is used, whereby cow horns filled with manure are buried in the soil in the autumn, before being dug up and used to make homeopathic sprays to dynamise the vines. Recaredo has started to work with a horse to plough the soils in their legendary Turo d'En Moto vineyard.
The winemaking aims to exalt the expression of terroir. The grape must is obtained by gently pressing the grapes, thereby obtaining the highest-quality part of the must. Debourbage follows and then the first fermentation where the yeasts transform the sugars to produce the base wine. Over the winter, the wine remains in contact with its finest lees, giving it volume and body and becomes naturally clarified. The grape juice from the oldest Xarel·lo vines ferment in oak barrels (about six years old) yielding structure and greater complexity for longer-aged cavas. Some of the base wine is aged in oak barrels for some months. This wine will be used to add greater finesse and structure to the final blending.
The secondary fermentation occurs in the bottle, with the yeasts transforming the sugar to produce the cava's bubbles and foam. The subsequent interaction of the yeasts or the lees and the wine during the in-bottle ageing will give more complex flavours and aromas.
Planted entirely to Xarel.lo, Turo d'En Mota is a very special cuvée sourced from a single vineyard less than one hectare in size (named after a local hill) situated perhaps in the most elite section of the domaine in Sant Sadurni d'Anoia. The vines are very old: originally planted in 1940 on calcareous soils. The grapes are crushed and then the juice is fermented in oak casks where it remained for 45 days with lees stirring and undergoes eight years and three months aging before disgorgement in December. The bouquet is more like a dry white Burgundy than a Cava, with hints of honeysuckle, fresh-baked brioche, dried apricot, lemon peel and a touch of jasmine. "It is beautifully defined and very complex. The palate is very well-balanced with superb delineation and focus, drawing you in with subtle notes of orange peel, tangerine, beeswax and honeycomb. Long in the mouth and utterly harmonious, one has to ask if this is the "Clos d'Ambonnay" of Cava? (The Wine Advocate– 96 points). Forget the bubbles; this is a wine that expresses the full "tilth and husbandry of the soil", the fabulous calcium-rich terroir and the particular climate.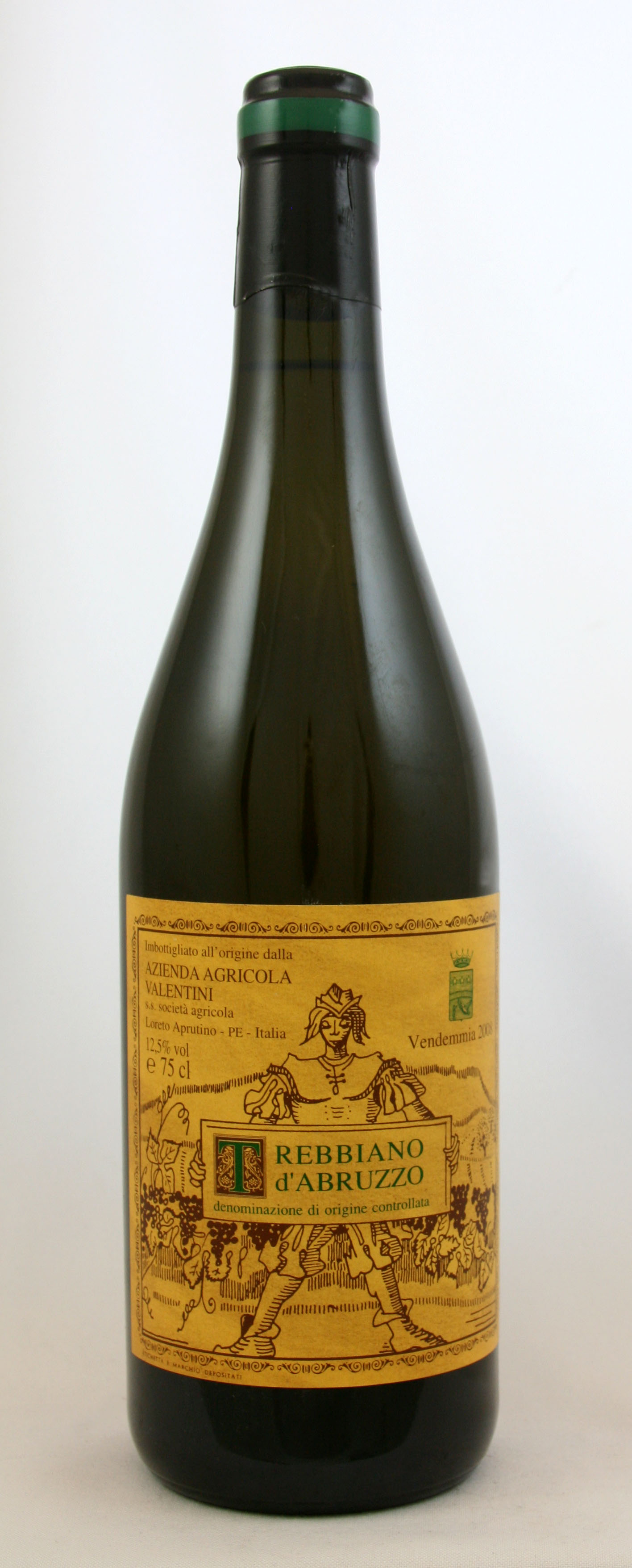 Trebbiano d'Abruzzo, Valentini
Trials of Trebbiano
Edoardo Valentini was known locally as the "Lord of the Vines." This resolute old-timer, when he was alive, always disregarded all modern conventions and wrapped his operations in a shroud of mystery, fervently guarding his production techniques from outsiders. His Trebbiano took on uncommon colours, aromas, depth, complexity, and ability to age. Valentini's wines always display a startlingly natural character, their individual quirks only enhancing their profound charm.
It seems to hail from another planet; no-one has a clue why the wine is the way it is – we've found that its optimum drinking period is 10-15 years from vintage.  The theory is that in the 1950s, with the industrialisation of the Italian wine industry, the Trebbiano Toscana was imported into Abruzzo to supplement the local version. Being a more robust, high-yielding variety with bigger grapes it eventually entirely replaced the indigenous Trebbiano of Abruzzo (and thus became known itself as Trebbiano d'Abruzzo). The Valentini family, using records dating back to the 1860s, discovered the properties of the original Trebbiano and using massale selection (over a period of 40 years!) in one vineyard of 2.5 hectares have essentially recreated the old Trebbiano with all its unique qualities.
Indigenous grapes, the channelling of terroir, espousing singularity and identity, the rediscovery of traditional techniques (of farming, of winemaking), all give colourful diversity to the often-monochrome world of wine where commercial relevance and reputation are continually bruited. The grape variety itself is one small element in a larger picture. Respected, and linked to its place of origin, its purpose is more than a functional "varietal", it is that which provides cultural variety, embodying the very specific DNA of the locale and the growing season.
That Valentini's wines from Abruzzo excite even more debate (amongst the privileged few who have sampled them) is a rare quality in itself: to some the wines are a testament to passion, obsession, individuality and purity, a reconnection to terroir, to others they are "quasi-defective". One journalist told me that the Trebbiano gave her "goosebumps". (Good goosebumps!) The great thing about Valentini's wines is that they are constantly changing in the glass, shyly revealing then retreating into the shell, always suggestive, never obvious, inevitably very mineral, certainly very strange – and, because they are released with bottle age, they exhibit intriguing and offbeat secondary and reductive aromas. We are inculcated to respect transparent cleanness, and to accept the notion that a wine that is not clean must, ipso facto, be faulty. This view is an immaculate misconception. Some of the greatest wines are borderline mad and downright impertinent. The genius of the wine that does not surrender its secrets in the first aromatic puff is also often missed; I suppose if people want absolute consistency they won't venture beyond the tried and trusted; if they want to be touched by greatness they will risk drinking something that defies easy categorisation. We tend to search for exactitude in wine that does not exist in nature and evaluate it by a pernickety sniff and a suspicious sip. Wines, however, can evolve, or change in context; you can no more sip a wine and know its total character than look at one brushstroke of a painting or hear a single musical note in a symphony and understand the whole. In other words, with certain wines, we have to drink the bottle, to see if our initial judgement was correct. And the truth can be hard to drink.
The wine, best after years in a cool cellar, shows a kaleidoscope of flavours that are creamy and crisp at once, ranging from freshly toasted hazelnuts to coconut shavings, and has an underlying bracing acidity that lends it an uncanny capacity to age. But let's pour a glass of this beautiful wine and test the evolution. Give it a little time to open and out comes that elegant, minerally nose with ripe citrus aromas. Take a sip and experience how full and mouthfilling it is, how piquant and almost fat (but not quite). Note how refined the flavours are, how intensely they are rendered by its swathe of acidity, the sort that gives wines like this great potential for improvement with age. Observe how long the minerally finish is with its notes of hazelnut and liquorice. Today, the wine was not so shy; it was fluid and free with a lick of honey, beamish and agreeable. Young, but not in a nervy, wrought way, but in peak athletic condition.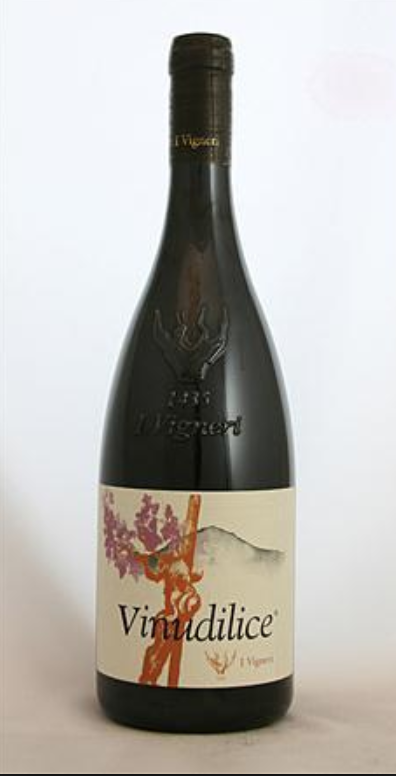 Vinudilice, I Vigneri, Etna
Box-ticking rosé that is out of the box
I don't know why rosé is always viewed as the Molly Ringwald of wines. You do, after all, come across versions that have the gravitas and ebullient punch of an Albert Einstein being fired out of a circus cannon.  This volcanic version from Etna is as good as it gets. Which makes it the Jack Nicholson of wines.
Salvo Foti, for it is he, is the leader of the natural wine movement in this volcanic corner of Sicily. While extreme in some respects (racking and bottling under a lunar cycle), he is a pure spirit of natural viniculture and if you want to understand Sicilian winemaking in the Etna DOC, start with Salvo Foti. Foti is the organizer and leader of the I Vigneri project, named after a Vintner's Guild founded in 1435 to align the small vineyards in Sicily around the cultivation of the alberello bush vine.
Five hundred plus years later, the intent of the project is the same.
Vinudilice comes from the Bosco vineyard, nestled in a vast forest of holly oaks (quercus ilex) in the territory of Bronte (Etna North), 1300m above sea level. The Sicilian name of the holly oak, ilice, gives it its name. Vigna Bosco is one of the highest vineyards in Europe and boy do we know about high vineyards.
The indigenous mish-mashed grape varietals are Alicante, Grecanico, Minella Bianco, Minella Nera, Nerello Cappuccio. The 0.35 hectare vineyard is ancient with most vines being over 100 years old and a venerable third being more than 200 years old (!!), all trained according to the Etnean alberello (bush-training) system in a 1m x 1m scheme, equivalent to 10,000 vines per hectare. This tiny patch of land is cultivated by hand and with the help of Ciccio the mule. The soil is ash and sand with the volcanic rock outcrops as well. The extreme temperature fluctuations in the vineyard give rise to grapes that are ripe yet delicate and the elevation ensures that a high level of acidity is always present giving the resultant wine a freshness and vibrancy alongside density and depth.
No chemicals in the vineyard, natch, and natch winemaking all the way with no refrigeration, yeasts or filtration used. Or sulphur.  For good biodynamic measure decanting and bottling follow the phases of the moon. Salmon in colour, the wine is delicate and extremely fine with a core of ripe boysenberry and raspberry fruit, a nice lick of juniper and a hint of cool wet rocks on the finish. Fresh, vibrant and long on the palate this is an incredibly pure wine from an incredible site.
To be continued…
*
Interested in finding out more about any of the wines featured? Buy online here or contact us directly…
Retail: shop@lescaves.co.uk / 01483 554750