Unicornucopia!
There are wines which are so rare because to make them requires nature to smile on the vineyard, or for the vigneron to feel that the quality of the wine justifies a specific micro-vinification of the grapes. These are the unicorns, the hens' teeth, the unicorns' teeth, even. Their beauty arises from their singularity; when you drink them, you don't feel that you are drinking one of a series, but one of one.
Here is a selection of odds and ends. Some are the expression of unique and almost forgotten grapes – Gringet, Ribeyrenc and Pinot Gouges; some derive from old or remote vineyards – De Moor Aligoté, Metras Ultime and Comando G Rumbo al Norte, some are brilliant and brave experiments – Thierry Germain's Solera, Pheasant's Tears Poliphonia, Ganevat's Vignes de Mon Père and others seem to be made by Japanese vignerons for some reason – Kenjiro Kagami and Hirotake Ooka!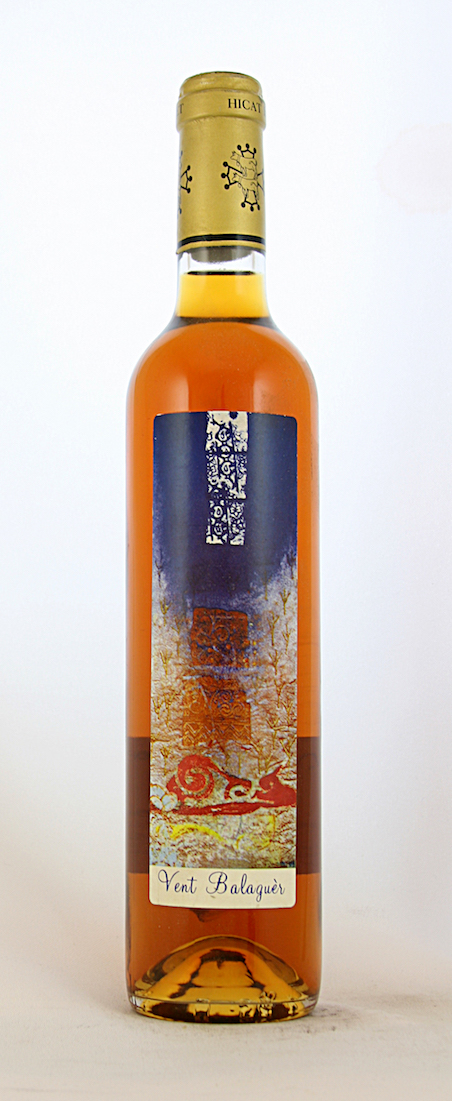 Jurançon Vent Balaguer, Clos Lapeyre
Earn nectar points with this opulent vin liquoreux
Vent Balaguèr means "southern wind" in Occitan. It is the warm wind that comes from Spain, up from behind the Pyrenees. The Petit Manseng grapes are late-harvested (in December) and then put in trays to perfect the process of "passerillage". These trays are laid outside on the sun during the hot and sunny days and brought inside the winery in damp and rainy weather. Besides dehydrating, the grapes change in colour, turning from a golden-yellow to russet and brown. Their flavour also changes and hints of apricot, candied orange peel and medlar fruit appear.
Bright amber colour. Intense, profound nose, returning to haunt one with its multiple nuances: new wood, honeydew, apricot jam, confit of orange and lemon, Corinth raisins, blond tobacco and spiced bread. The mouth is lively, spicy with cooked fruits, also floral with superlative concentration. The tactile sensation is unctuous and rounded, giving the impression of biting into perfectly ripe grapes with poised citric notes. The vanillin flavours are integrated into a rich texture and enrobed by a truly noble acidity. The finish is long and harmonious with mirabelle plum, peach and apricot and with time even white truffle. This is an extraordinary wine with exquisite equilibrium that will last for decades. As the French say this wine is the result of «?coup de main à la nature?».

Thierry Navarre Ribeyrenc
Our spare Ribeyrenc
Ribeyrenc, also Rybeyrenc, though grape encyclopaediae will have it under the more prosaic-sounding Aspiran noir), is a variety that was traditionally grown between Minervois and Clermont l'Hérault, but all but died out with phylloxera and the big frost of 1956. All was not lost, however, as Thierry Navarre's grandfather had some vines. The cultivar is well adapted to the Mediterranean climate, and intriguingly, it ripens late being picked towards the end of September, usually a recipe for high alcohol, but in this case always a light abv of around 11.5-12%.
Once upon a time the vineyards of the Languedoc essentially comprised one third Ribeyrenc, one third Oeillade and one third Picpoul. Although we think of them as natives, Carignan and Grenache Noir arrived from Spain in the 19th century, and were planted after phylloxera.
There are only three vignerons with Ribeyrenc in the whole of the Languedoc, namely Patricia Domergue at Clos Centeilles, François Henri in St. Georges d'Orques and Thierry.  Thierry owns just 1.75 ha and makes around 2,000 bottles a year! Talking of rare birds and hens' teeth, Thierry also has some Ribeyrenc Blanc that features in a blend with Clairette.
Ribeyrenc Noir prefers to be grown in the hills, rather than on the plain. This version derives from vines on south-east facing slopes on slate (brown schist). Yields are a measly 17 hl/ha, farming is organic with herbal preparations. Triage is done in the vineyard and the winery. Thierry does not destem as the skin of the grapes is so thin and fragile. The grapes gently fall into the small cement vats where they ferment. Ageing in cement vats for 6 months. No oak.
The wine itself is enchantingly demure. The colour is pale red, the nose has some light perfume (violets and peonies), the palate is very mellow, with some fresh cherry fruit and the merest whisper of garrigue and white pepper.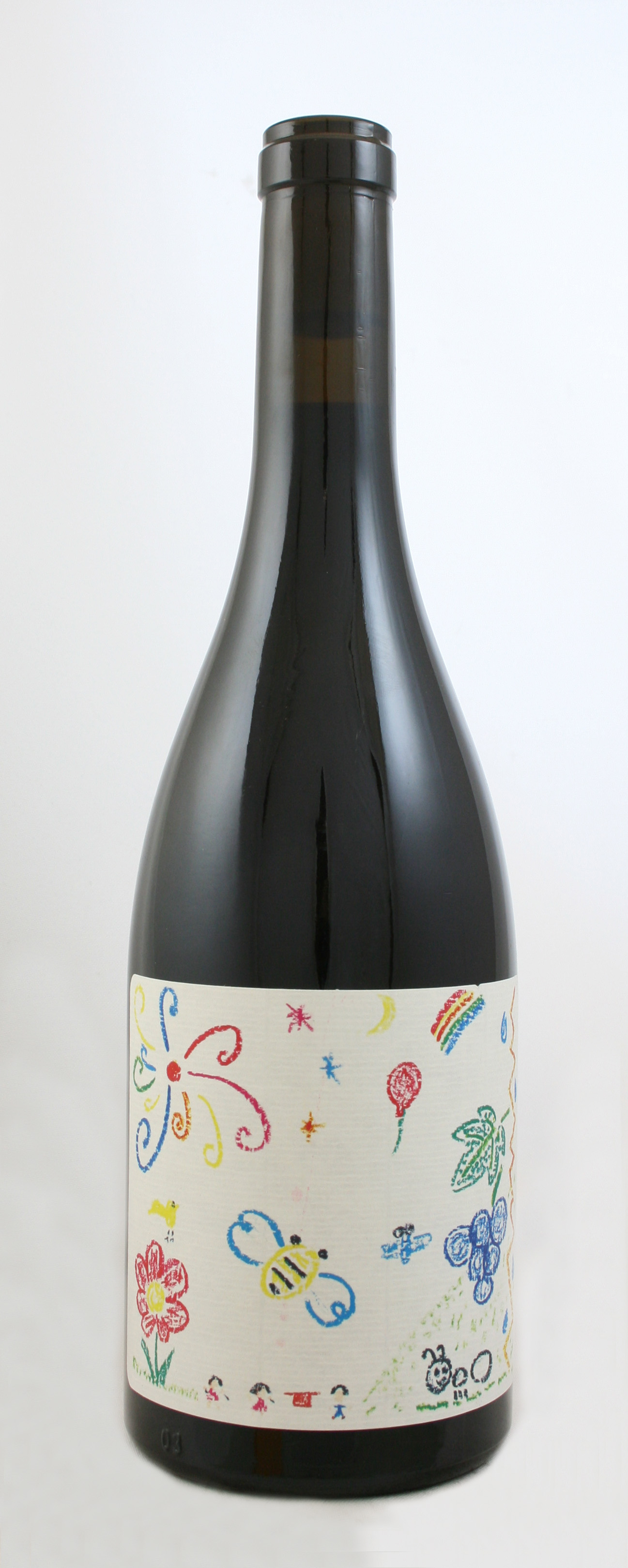 Cornas, La Grande Colline, Hirotake Ooka, Northern Rhone
Freshly squeezed granite juice
After an apprenticeship with Guigal (yes, really) and then working with Thierry Allemand, Hirotake Ooka was convinced that wines should be made without the addition of any additives. He purchased some vines in St-Peray and built a tiny winery in the same village.
A few years ago, Hirotake planted a new vineyard of Syrah on the steep hills of Cornas, bringing his estate to princely 3.8 ha.
Canon is made from Syrah and Grenache from mica-schist and granite soils on a 2.5 ha plot. Yields are 35 hl/ha, harvest is manual. Winemaking involves whole grapes with a few days of carbonic maceration and punching down each day and 15 to 20 days of maceration in tank. The wine is aged for 24 months in fibreglass tank sans filtration, fining and sulphur. Lots of blueberry fruit here and a touch of liquorice and thyme. One for the fridge.
The Cornas is a youthful beast to put it mildly. The grapes are grown on decomposed granite soils which are macerated in tank. The juice spends 24 months in old barrels before bottling. On opening this wine tastes like dry granite scrapings with an afterthought of blackcurrant. Day two, mirabile dictu, it transmogrified into a sheer beauty, billowing bountifully from the glass, with floral-fruity aromas and lovely smoked blueberry fruit underpinned by crunchy acidity. This is a beautiful natural red, so precociously purple, interfusing sweet floral (violet, cherry-blossom) aromas with hedgerow fruits and herbs. There's also the characterful Syrah note of marinated purple olives, here a sweet note, there a bitter one and mineral salts in abundance. A young unmediated wine with the wisdom of centuries of terroir. Rarer than rare.
Saumur Blanc Solera 1997-1998-1999-2000 Thierry Germain, Michel Chèvre
Chenin-sherry or letting the ox out of the box
In 1997 Thierry Germain and his right-hand man, Michel Chèvre decided to embark on a new venture, to experiment with elaborating a pure Chenin using the solera technique. This method involves blending older with more recent vintages to "que le vieux éduque le jeune". The solera dates back to the original vintage – in this case 1997.
Thierry and Michel therefore decided to keep a barrel of Insolite (from the best Chenin terroir comprising silex over limestone). This was fermented six months under the yeast veil. Next year they topped up with 10% of the juice from the 98 vintage. The natural yeasts of the voile allowed the fermentation to start again.
The process was renewed in 1999, then again in 2000, each with 10% of the new vintage integrated into the original barrel.
After this the wine continues its quiet maturation for fifteen years in barrel. The result is astonishing – a wine of power, complexity, freshness, a veritable bouquet of aromatics and noble rancio notes. It would probably take you longer to drink a glass of this than to count all the bottles that were produced of this extraordinary wine.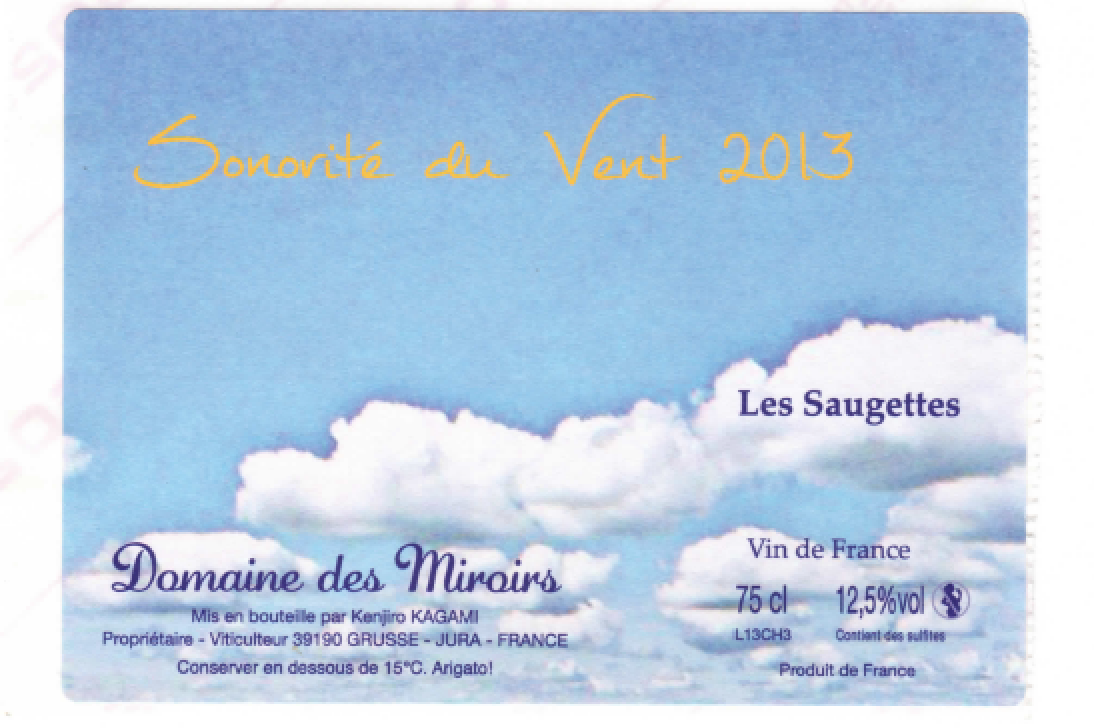 Domaine des Miroirs, Kenjiro Kagami
Where unicorns meet the fairies at the bottom of the garden
I am indebted to Greg Sherwood's  excellent tasting note for the Sonorite du Vent (13):
The aromatics are explosive, with lemon peel, oranges in cognac, bruised yellow peaches, summer orchard fruits and an intense, liquid minerality of wet limestone and dusty crushed granite. The palate begins with upfront yellow peach, saline alka seltzer zest, yellow citrus notes and waxy apples before shifting into fifth gear and offering up notes of exotic botanicals, incense, dried herbs, white peach, grapefruit and vermouth like complexity. The wine is balanced, harmonious and deliciously fresh, but also intriguing, multi-dimensional and impressively concentrated, all at 12.5 Abv ripeness. The fruit and minerality coat the palate leaving no corner of the mouth untouched. The longer the wine sits in the glass, the more it grows in complexity. The finish is unctuous and vibrantly fresh with sweet / sour peach and sour yellow plum notes melding beautifully with herbs in liquor and exotic botanical spices.
Every time I taste it (and I can count these occasions on the fingers of three fingers) Kenjiro's Chardonnay from Grusse is initially restrained, before unveiling subtle notes of Japanese tea, and sake even, with a utterly distinctive umami quality. A haiku of a wine, every syllable and nuance working to sublime effect, it shifts gear constantly with the sun-warmed, honeyed fleshy orchard fruit as the base, wild yeasty aromatics playfully scooting around the glass, oxidative nuttiness, salty minerality, and, yes, sake.
Savagnin "Les Vignes de Mon Pere", J-F Ganevat
The cream of the top-up
From the blue marls and schists of the Chalasses Marnes site this wonderful Savagnin from vines planted 88 years ago, spends ten years (at least) in barrel, topped up. I may repeat that information later.
This is a wine that seems to walk straight to the wine auction houses, and the odd caviste in Paris who is privileged to leak it out in single bottle allocations. So, is it worth it the wait? Oui. Or as they say in Jura, ouille!
Jean-François (aka Fanfan) doesn't do things by halves. Although his domaine extends over a mere 8ha or so, he makes around 40 cuvées of wine and a multitude of micro-vinifications. Chardonnay, in particular, and Savagnin, are planted on a variety of different soils throughout the domaine and vinified accordingly. And you can subdivide between ouille (topped up styles) and flor-aged versions. The blue marl wines seem to possess a bristling energy, tension and finesse that makes them almost Puligny-esque, to coin a cliché.
Les Vignes de Mon Père is gloriously long, with delicate notes of dry honey, cinnamon, crunchy pearskin and that vivacious acidity. It seems linear at first, almost austere, but warms up in the glass (literally and metaphorically) to reveal wonderful textural complexity. The wine will last… and last – 15-20 years at least.

Gringet "Le Feu", Domaine Belluard, Haute-Savoie
Gringet rock
The village of Ayze is a little commune in the Haute–Savoie situated in the heart of the valley of the Arve between Geneva and Chamonix Mont-Blanc. Vineyards have been established here since the 13th century. The vines are 450m high on exposed south-facing slopes where the soil is composed of glacial sediments, moraines (continuous linear deposits of rock and gravel). The Alpine climate ensures a big temperature difference between day and night, ensuring both physiological maturity in the grapes as well as good acidity. Patrick and Dominique Belluard make use of the virtually unique ancient grape Gringet which was once said to be related to the Savagnin grape of Jura. Other research suggests that it was brought back by monks, returning from Cyprus in the 13th century. According to Dr. Jose Vouillamoz it is unique to the region and there is no link with Savagninor any Traminer variety: "le Gringet n'est pas identique au Savagnin! Il n'est d'ailleurs identique à aucun autre cépage de ma banque de données (2000 cépages du monde entier), c'est donc un cépage unique."
Wilful obscurantism apart this is a wine that expresses a lungful of mountain air, heck, it's as glacial as a Hitchcock heroine, with exuberant acidity that skates across the tongue and performs a triple salchow on your gums. No malolactic fermentation – the fruit is beacon-bright, crystalline and the acidity sings. Aromas of white flowers and jasmine, citrus-edged with a hint of white peach, violet and a twist of aniseed to finish. The brilliance of the acidity provides a profound palatal expergefaction (you heard it here first). These are wines sans maquillage. In 2001 the vineyards started undergoing a total conversion to biodynamic viticulture. Now the wines are natural. Belluard have run through the gamut of fermentation vessels. Now all wines, other than amphora Gringet, are fermented and aged in cement ovoid betons, the liquid inside in biodynamic suspension. Le Feu is from late maturing old vine Gringet grapes on steep slopes – the "hot spot" of the vineyard. White peaches, wild mint, minerals… The wine's opulence is balanced by lightness of alcohol and incredibly relaxed leesy spiciness.
To be continued…
*
Interested in finding out more about any of the wines? Buy online here or contact us directly…
Retail: shop@lescaves.co.uk / 01483 554750