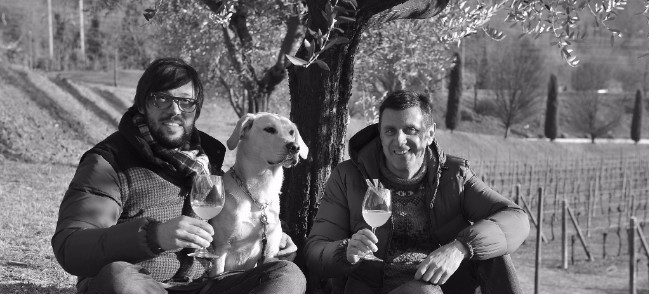 The birthplace of Casa Belfi natural wines is San Polo di Piave, Veneto, where the river meets the sea. The philosophy behind the project is the respect of natural processes and traditions like ageing in amphorae, and bottling according to Maria Thun Calendar. The winery is biodynamic certified.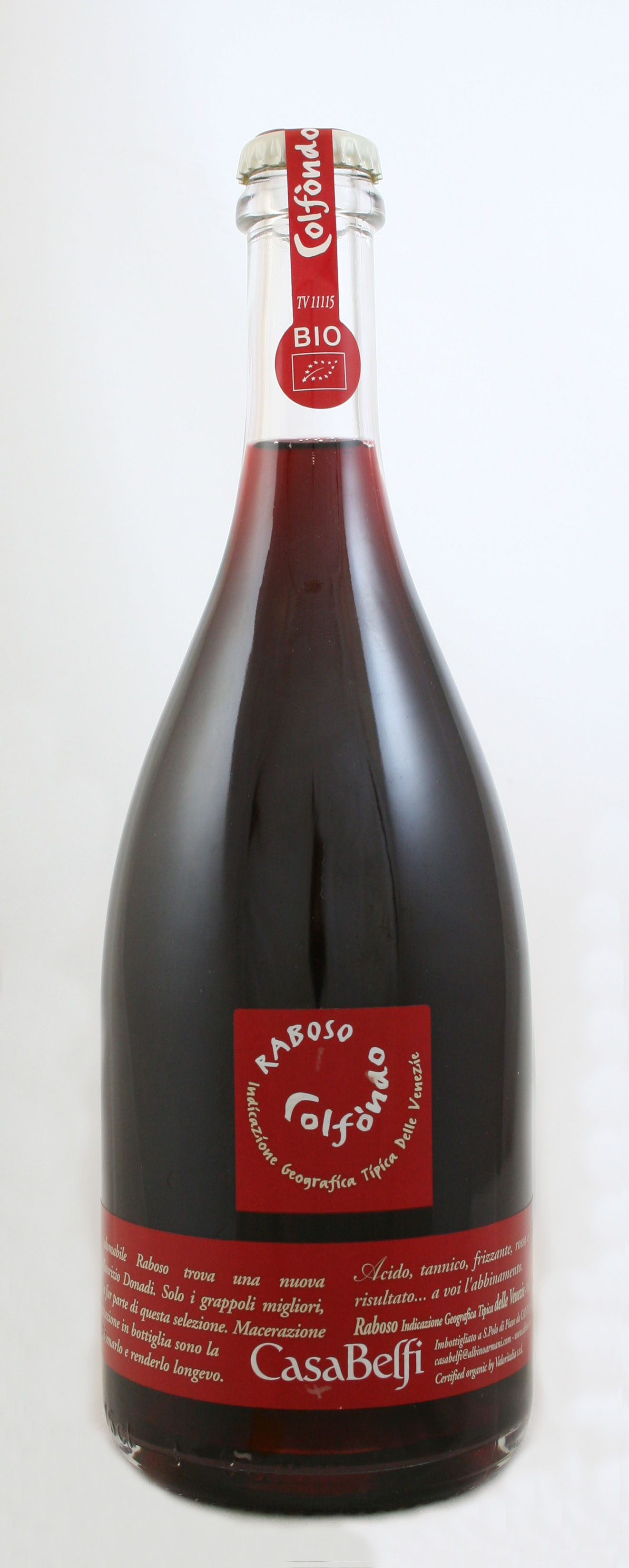 Raboso is a red grape variety cultivated in the Italian region of Veneto and it is largely used in blends, including sparkling wine blends, though on occasion, it is vinified on its own. The name of this grape is believed to come from the Italian word "rabbioso" (angry) due to the reaction to the aggressive tannins from people who drunk the wine. I don't believe that either. The Raboso grape is the main grape in the DOCG wines Piave Malanotte and Bagnoli Friularo blends. In eastern Veneto, this was once the most commonly grown variety of grape and it became known as the "wine of travel", thanks to its ability to withstand ageing and to travel, all of which made it very popular among Venetian navigators.
Casa Belfi make their sparkling version as naturally as possible. Manually harvested grapes undergo a carbonic maceration on the skins for 15 days in whole bunches. The juice is then fermented in stainless steel tanks with indigenous yeasts at a cool temperature. After fermentation, the wine remains in contact with the lees in tanks for approximately six months. When spring arrives, the wine is bottled according the Maria Thun biodynamic calendar, after which, the wine completes its secondary fermentation as the residual sugars are transformed by the yeasts into alcohol and carbon dioxide. There is no added sulphur or filtering or fining, of course.
Fruity (Morello cherries), floral (violets) and spicy aromas are accompanied by sweet notes of sugared almond, while in the mouth the Raboso is dry with attractive astringency and a pleasant acidity. Needless to say, the wine screams for fatty salami, but would also cut through the classic pasta e fagioli and meat stews.
Interested in finding out more about any of the wines that feature in this piece? Buy online here or contact us directly…
Retail: shop@lescaves.co.uk / 01483 554750