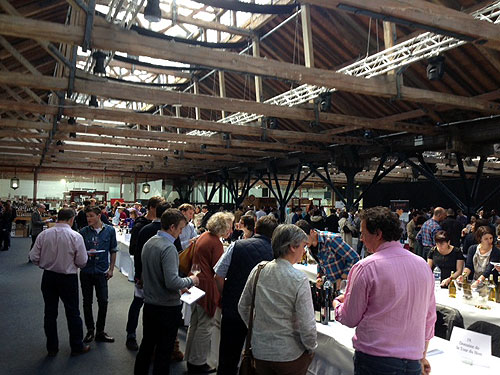 We've all had more than enough of 2016, so let's look forward to next year and celebrate the impending return of the Real Wine Fair in May 2017.
This event focuses on what is good and interesting in the world of wine today. Whilst it has an educational component, it has also become a social forum: a place where people meet and exchange experiences and where friends from all over the world renew acquaintanceships. Each year we see more and more curious, open-minded and fun-loving visitors. The sense of engagement generates an unrivalled atmosphere; it is this that makes the Real Wine Fair what it is.
And the wines are amazing. Not everyone will love everything. It would be crazy if they did! However, there is such diversity of approaches yielding a huge variety of styles that there is surely something for everyone. With the wines being truly hand-crafted and the products of beautiful farming, the standard is very high indeed.
The growers are the reason why we do it. We want their stories to be told, and who better to tell them? Their passion, charisma and humility are the engine that drives the Real Wine Fair.
What is Real Wine?
'Real wine' is a term embracing wines that are made organically, biodynamically and naturally. By no means precise nor prescriptive it serves chiefly to highlight growers who work with minimal mediation, ideally to obtain the purest articulation of terroir, fruit and vintage.
All great wine begins in the vineyard and is ultimately the result of sensitive farming. It is important that growers farm sustainably and with a sense of environmental responsibility, ensuring the natural balance and health of the vineyard. The juice from the resultant grapes should then ideally, be guided to the bottle with the fewest manipulations in order to create a vital and singular – rather than an homogenous – product. This sympathetic interpretation and transformation of nature's gifts lies at the heart of what makes a wine "real."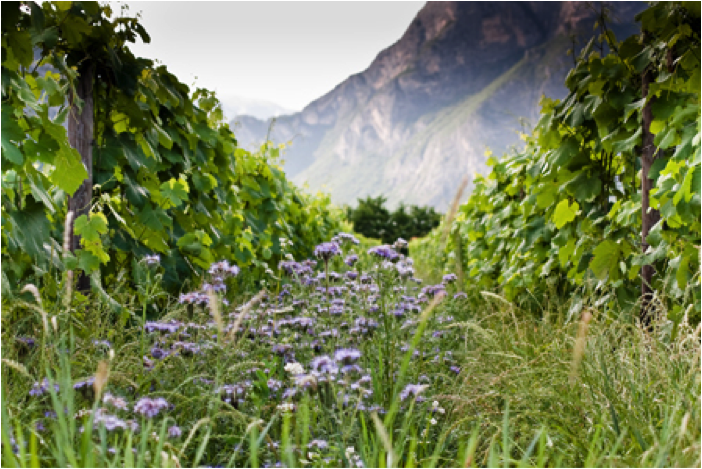 Elisabetta Foradori's Biodynamic Vineyard
THE REAL WINE FAIR
The Real Wine Fair is a celebration of the labour, craft and skill of small independent vine growers.
There are four simple objectives:
To showcase some of the world's most talented artisan vignerons under one roof
To illustrate the exciting diversity and personality of naturally-made wines
To allow growers and customers to exchange information and ideas
To have fun!
Featuring over 160 organic/biodynamic and natural winemakers from around the world and around 700 of their wines, a roster of superb guest speakers for the seminars, a busy on-site wine shop and a host of bustling street food stalls dispensing delicious morsels, the 2016 Real Wine Fair also welcomed record numbers of trade and consumer visitors, and was the most successful and critically-acclaimed event to date.
The organisers are delighted to announce officially that The Real Wine Fair will return to its original format on 7th & 8th May, 2017 at Tobacco Dock in Wapping, London. Check out their blog, Facebook, Twitter, and Instagram feeds for regular updates on exhibitors, information about the tasting and ancillary Real Wine events.