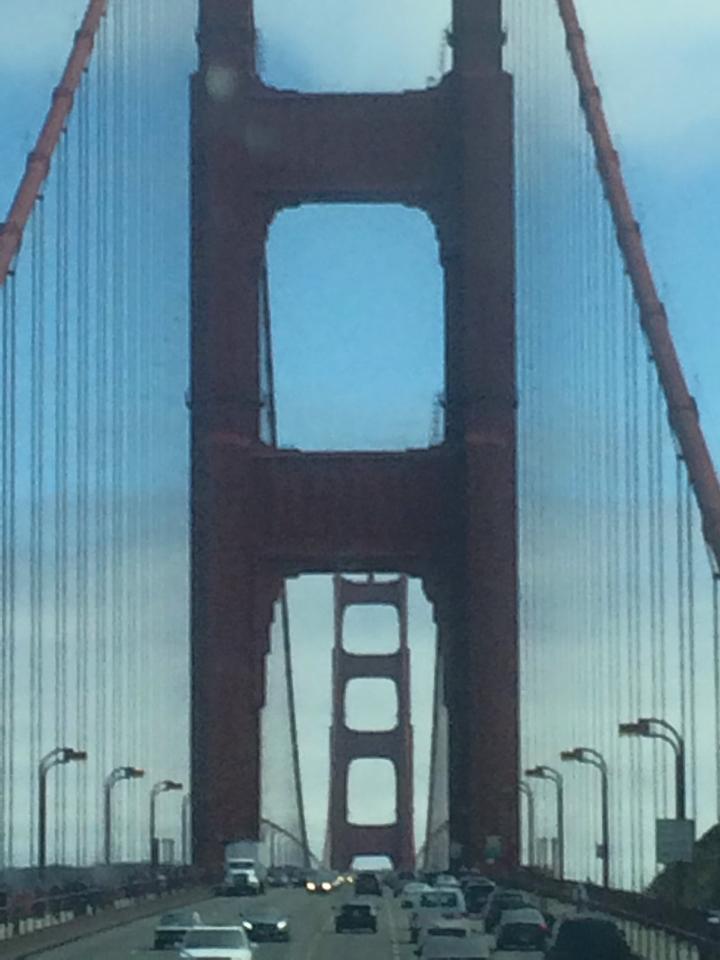 Welcome to our Hotel California, not a palatial guest house, more of a rusty lean-to out back. The philosophy of the growers that we deal with might best be summarised by Matthew Rorick (Forlorn Hope):
"The Forlorn Hope wines were born to connect the thread between California's boundless viticultural potential and its diverse viticultural history. In addition to the vines my family and I farm, I work with a handful of growers across the north of the state whose plantings might otherwise be misfits: the uncommon sites and varieties that pay tribute to California's eclectic and often unexpected viticultural heritage. Taking cues from the stones and soil, I endeavour to interrupt the natural development of each of his wines as little as possible in order that the character and uniqueness of each vineyard site may take centre stage." These wines combine authenticity and terroir character with being fun and light-on-their-feet. It is a pleasure to see such a range of different grape varieties being so sympathetically and naturally expressed.

Mr Congeniality, aka Matthew Rorick, has a lot of fun making wines from a bewildering array of forgotten and lost cause grape varieties, many of them planted in his own vineyards.
2015 Albarino, Rorick Vineyard comes from Matthew's organic vineyards at 650 m asl in Sierra foothills on schist and limestone soils. Whole bunch ferment in stainless – wild, ambient, natural malo, no filtration. Melon flavours segue nicely into ripe citrus.
2015 Trousseau Noir, Rorick Vineyard is also whole bunch, 2-week maceration, aged in 500 litre puncheons- 8 years old. Beautifully restrained with understated red fruits. Most of the Trousseau in California is Trousseau Gris that seems to be a white mutation of the Noir, originating in Alsace.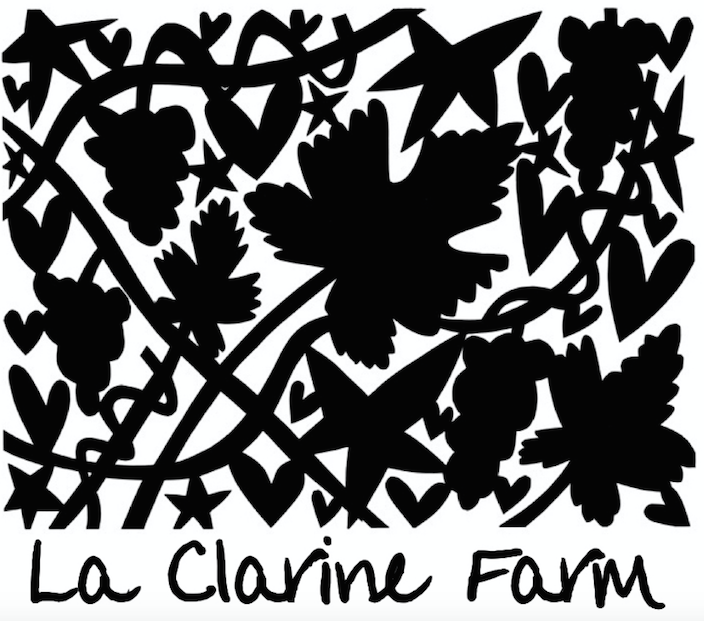 Hank and Caroline live half way up a mountain in the Sierra Nevada foothills. This is the back (of beyond) country, wild and heavily forested. They have a few small plots themselves and work with like-minded growers. Their tiny but functional winery used to share its space with a dairy. Ferments often take place outside. This is pure rural natural winemaking – always about the grapes.
2015 Albarino
Same vineyard as Matthew's, same method, though virtually no SO2. Crystalline fruits, grapefruit, ripe lemon, dried spices.
2014 Elvis Red
Mourvedre/Grenache – slate on volcanic loam – one straw farming (no treatments). Whole bunch ferment in open-top outdoors in flex tank – aged in tank and neutral barrels for 12 months. Meaty red, dark tarry fruits and balsamic notes.
Plus the return of Jambalaia red – super juicy blend of various red and white grapes.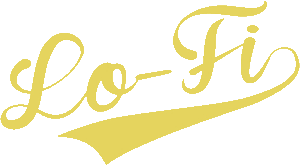 Long-time friends, Mike Roth and Craig Winchester, share a corner of a winery with their giant ceramic egg fermenters, some barrels and demi-muids and a collection of strange vinyl! They source their grapes from various vineyards and a couple of years ago planted their own – the fabulously named Clos Mullet, which will yield Gamay and Cabernet Franc.
2014 Chenin
From Santa Barbara. Manual harvested whole bunch, barrel fermented with indigenous yeasts. Matured in neutral 228l oak barrels and 12 hl cement amphora. No filtration or fining. Quince, apricot stone, lanolin and green apple, broad of beam but with a sinewy undertow.
2015 Cabernet Franc
Whole cluster in one-ton egg fermenters. Semi carbonic fermenter in sealed vats. Natural ferment and then into demi-muids and barrels. Fermentation finished in barrel. No additions of any kind were added until bottling. Little bit of SO2. Lovely perfumed red fruits and good freshness in the mouth.

 *
NEW AGENCIES!


Megan and Ryan Glaab share a purpose-built space with several other young vignerons in Geyserville. They combine solid winemaking virtues with a sense of adventure. Although they make Pinot Noir and Cab Franc we love their wines from Italian varieties which are more than a homage to their original homes.
2015 Vermentino Hers Carneros This beautiful elegant Vermentino, from single vineyard, is testament to the Vermentinos of Gallura. Half vinified with own yeasts in stainless and half in used barrels. Whole cluster, wild ferment – with only partial malo yielding a truly exhilarating wine, twanging with fresh citrus.
2014 Vermentino His Carneros comes from the same vineyard as Hers. These grapes, however, go into open top fermenters with 14 days on skin whole cluster before being aed in used barriques for 10 months. Full malo. Cognac-hued, complex and wild – think Massa Vecchia "white".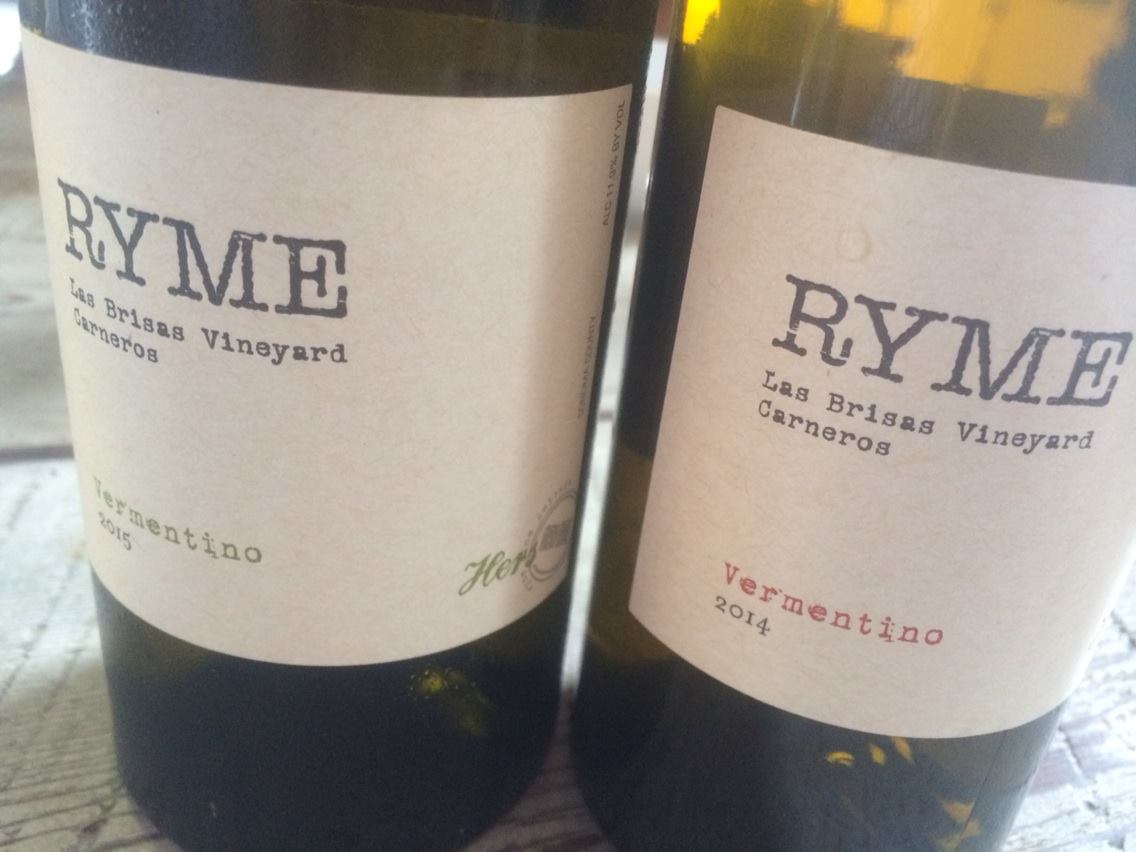 From time to time, Megan and Ryan have different interpretations of a wine's true identity, in which case, they maintain separate projects. Such is the case with the "His" and "Hers" Vermentino. "Hers" pressed, settled clean, only partial malo and bottled early. "His" picked later, destemmed, fermented on skins, and aged longer. These are both delicious wines in their very different ways, exemplifying how terroir can be channelled into different directions but the wines can remain true to their origins. Hers has beautiful aromas of white peach and pear with floral undertones. The palate is bright with lively acidity, crisp fruit, and a clean finish. Perfect with shellfish. His took two weeks to ferment, whole cluster. Pressed to neutral barrel for 10 months ageing. Minimal sulphur addition. Light golden colour (more gold than orange) and tastes of lemon/peach purée, crushed rocks, yellow roses, kiwi, green tea, grapefruit and some tannin to round off.
2014 Sonoma Fiano comes from a vineyard in hills above Dry Creek Valley in Sonoma (owned by an Italian family). Classic honeyed style of Fiano – whole cluster fermented in used barriques – natural, ambient ferment. Low sulphur. Wild honey, rocks and herbs.
2013 Ribolla Gialla – George Vare has about 2.5 acres of Ribolla Gialla planted at the base of Mount Veeder in the Oak Knoll district of Napa Valley. The wine is inspired by a journey to Friuli to meet Radikon. Destemmed, 6-month skin maceration, long ambient ferment, long ageing in barrels. Think clove, anise, crisp apple with a nice tannic grip.
2012 Paso Robles Aglianico – From Paso Robles further south with its Mediterranean climate. Very warm, dry region. Calcareous clay over limestone. Organic vineyard. Tiny yields. Whole bunches in open top fermenters. Basket press. Three years in neutral barriques. Brilliant, almost elegant style of Aglianico, one of the best we've tried.

Evan Lewandowski lives near Salt Lake City but the grapes are sourced from a variety of vineyards in Mendocino (north of Sonoma County). Evan's wines are very natural – organic/sustainable fruit, wild yeasts, ambient ferments, mostly no SO2 at all, no filtration, no fining. They are also intensely focussed with an interesting reductive minerality and develop amazingly in the glass.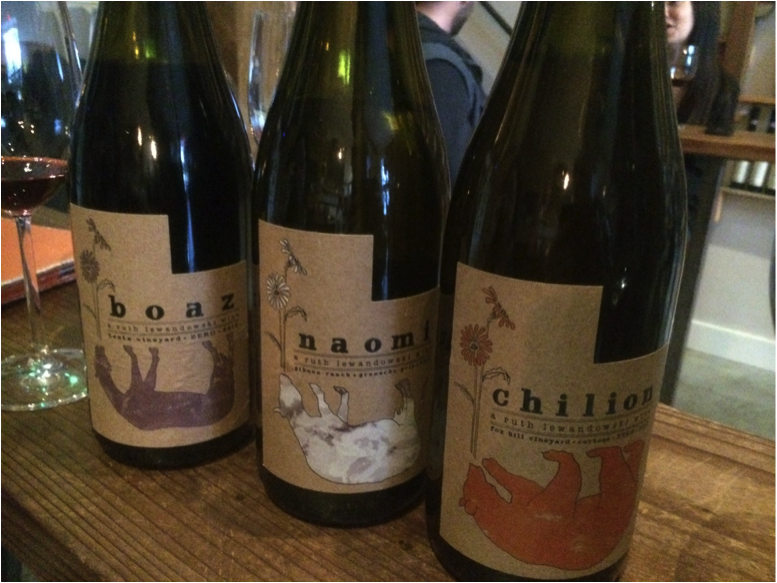 2015 Naomi comes from vines that are over 110-years-old in Mendocino. 100% Grenache Gris. Whole cluster, natural ferment in egg shaped tanks. Full malo, no filtration, fining, minimal SO2. Phenolic and salty.
2014 Chilion – This 100% Cortese is from the famous Fox Hill Vineyard (on cooler north facing slopes) in Mendocino. Destemmed grapes. Sees 6 months on skin contact in egg shaped tanks. Amazing palate of candied orange, quince cognac, crushed rocks- incredible vitality.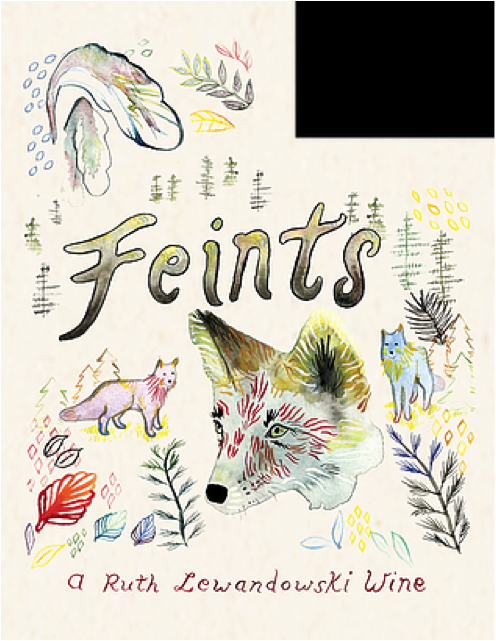 2015 Feints Cuvee Zero From Talmage Bench, Mendocino. Co-ferment of Arneis, Dolcetto, Nebbiolo, and Barbera to make a light red verging on the rose. Carbonic maceration, then foot trodden, Zero sulphur. Brilliantly drinkable.
2014 Boaz Cuvee Zero Historic Testa vineyard in Mendocino. Harvested same day. Old Carignan with older Grenache and a little Cab Sav in the Matassa style. Wild and meaty. Unfiltered and zero sulphur.