In the quiet village of Pupillin just north of Arbois is a sign beside the road that proudly announces: 'World Capital of Ploussard'. It was vigneron Pierre Overnoy who established the unyielding purist precept that wines should be made without the addition of sulphur. Pierre's father originally made zero-sulphur wine, but Pierre, who did his internship in Burgundy, experimented with it, until tasting the difference between his father's wines and his own convinced him that the zero-sulphur wine had a finer aroma.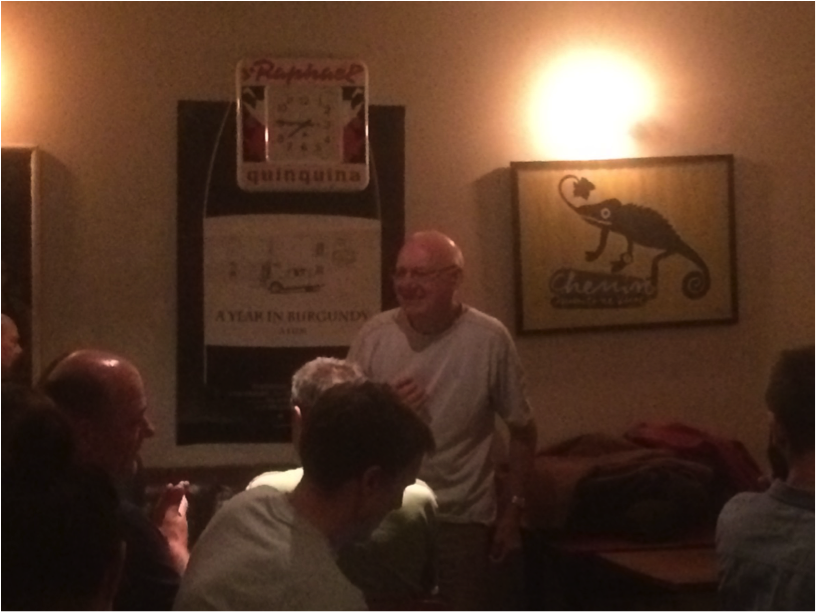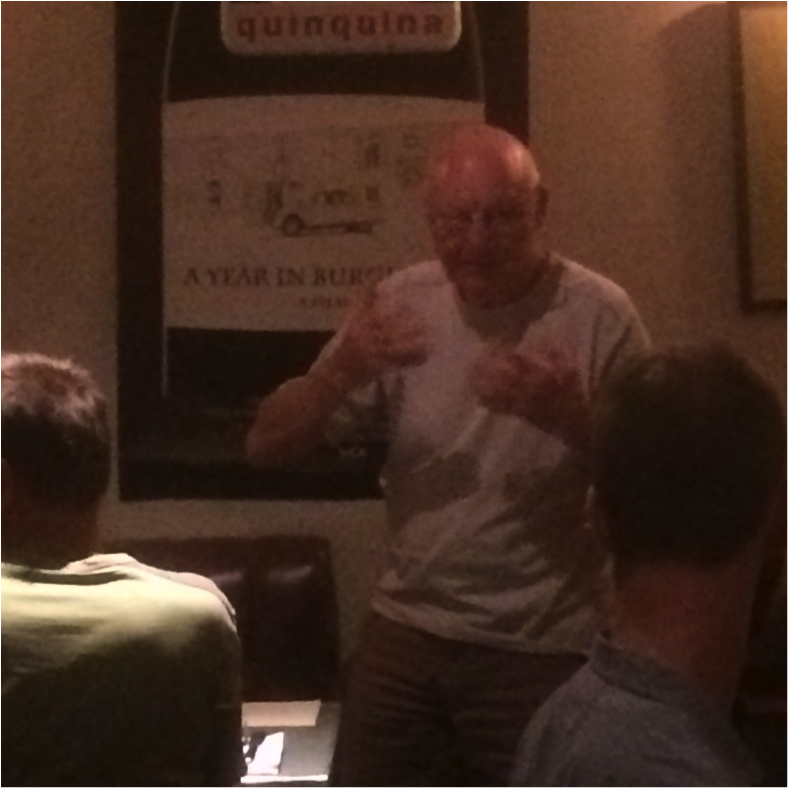 The vines and the cellar are now in the hands of Pierre Overnoy's protégé, Emmanuel Houillon, who fully espouses the philosophy of his mentor. Without sulphur the quality of the grapes has to be exceptional; everything in the vineyard is done totally organically, yields are never more than 35hl/ha and Houillon turns the top six inches of soil, cutting the surface roots and thus depriving the plants of the topsoil's potassium which otherwise combines with tartaric acid and lowers their acidity. In the cellars the selected grapes undergo a semi-carbonic maceration in a covered vessel, with carbon dioxide added at the start before the fermentation supplies its own. To keep the bacteria from multiplying, the temperature is held to about 8C for about ten days of maceration. Then the temperature is allowed to rise and fermentation begins. The white grapes are immediately pressed and their juice is also protected with carbon dioxide. After the initial active phase some of the white wines continue to ferment a year or more, virtually all in old oak barrels of various sizes. The Ouillé is Savagnin, aged on the yeast lees in very old barrels – and topped up. Bright golden colour, green plums and figs mingled with the salty leesiness, pickled ginger and toasted walnuts. Phenomenal length.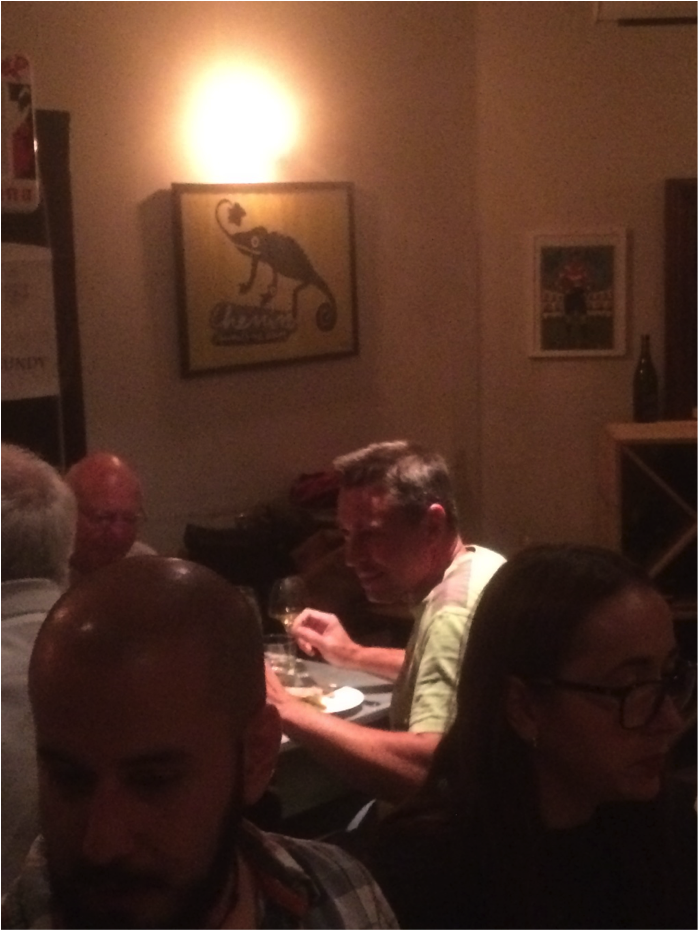 Houillon is opposed to adding anything to the wine. No new oak barrels influence the taste – some of the barrels in use are a century old. Before bottling, the wines are neither filtered nor fined and they retain a lot of carbon dioxide, which has an antioxidant effect and helps to convey aroma. The maceration and fermentation give little colour to the Ploussard, with its fine skin. Houillon's pale, exceptionally light and piercingly fresh red is filled with flavours of morello cherry, redcurrants, wild strawberry and quince, a study in deliciousness, the avatar of purity. Wines such as these have an evanescent quality: they are unpredictable, variable, even fragile. They can react adversely to certain temperatures, location and atmospheric pressure. Houillon's convivial red contradicts the notion that wine should be stable. File defiantly under quirk, strangeness and charm.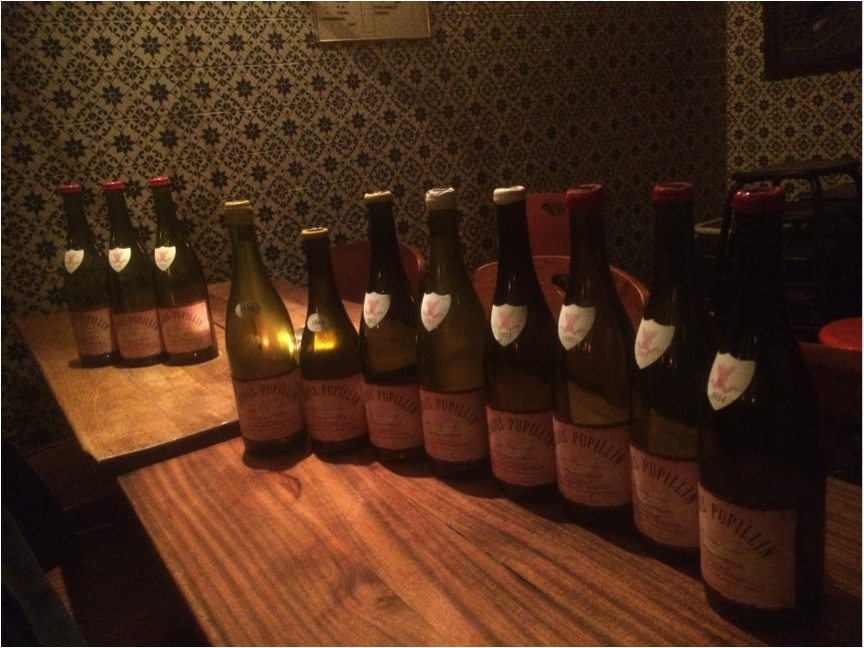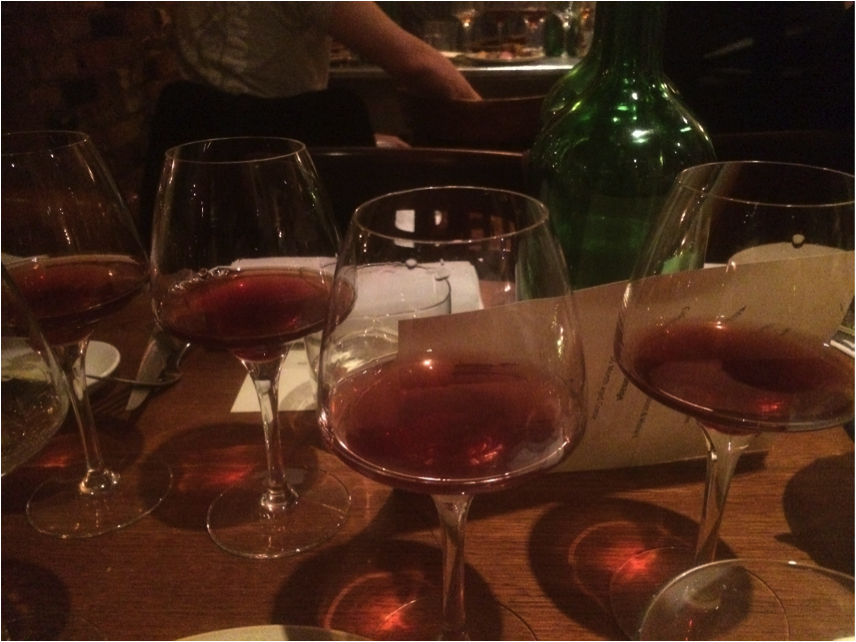 Most wine dinners, in my experience, are formal affairs, gilded with glistening glassware, lush napery and suffused with an air of commercial rapture. There's more to gastronomy than table furniture and awe; geniality and generosity are what makes an occasion worth savouring.
This was undoubtedly a generational affair – Pierre Overnoy, who rarely ventures outside his native Pupillin alongside Emmanuel Houillon with their family and friends – from the paterfamilias to the six year old on her i-pad. It was a privilege for us – not only because the wines are so desirable although they possess the value of rarity (if that has value), but because to welcome Pierre and Manu, who are true artisans, humble to a fault, into our restaurant, to offer in return the hospitality that they offer to us when we visit, then that is what makes this job special. For the wines are what they are – sans maquillage, edgy, flawed, sensitive to the vintage, deeply rooted in their place. And that is their glory. They are living wines also and thus constantly surprise you. Both Pierre and Manu speak self-effacingly about the wines – you feel that you should no more judge a certain wine on absolute standard than you would judge a loaf of sourdough bread after it has come out of the oven (Pierre is now a master baker so this analogy has legs!).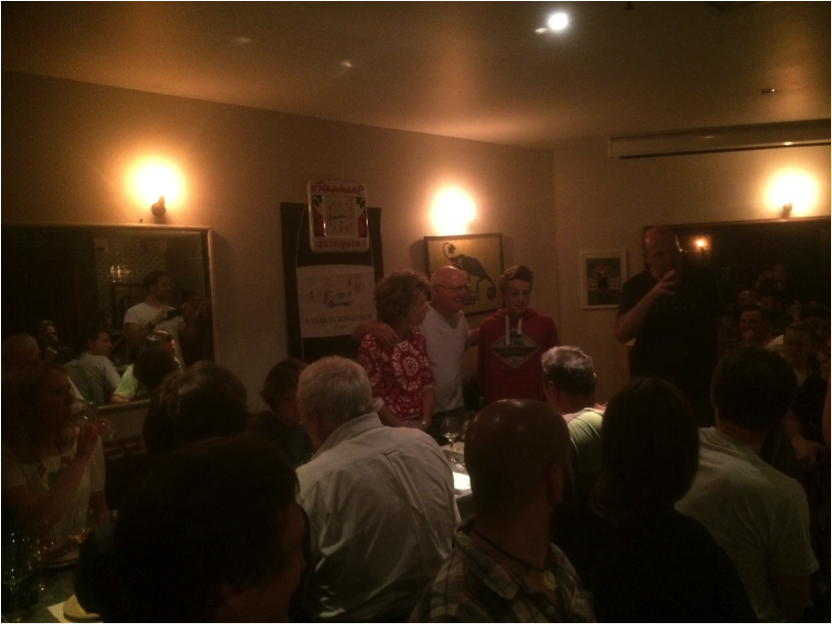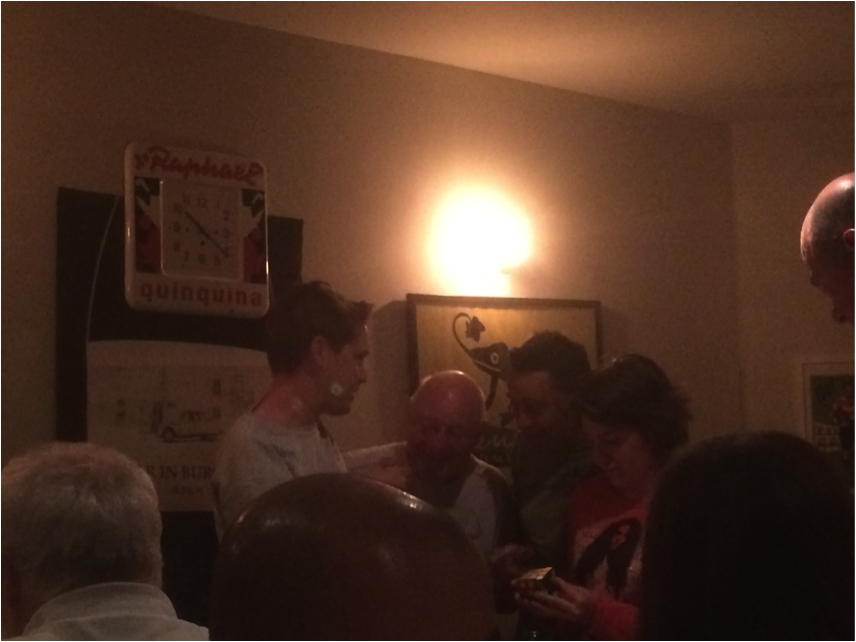 Chef Michal prepped a five course dinner to match with eight wines, four of which were brought over by Manu and Pierre. Michal proudly emptied many a clavelin of vin jaune into his terrine and trout dishes. The food was upfront and hearty; the wines conversely creep up on you. I find that they resist easy descriptors; sure, they evolve, but oh so slowly. It may be that they reach the ideal temperature in the glass or that they react favourably with a certain amount of oxygen or that the outer shell melts to reveal an inner core. The Savagnins and Chardonnays have the shell of reduction, then the veil of lees contact, the fruit is "yellowing". You don't feel the acidity at the front of the mouth which you do with the more driving Ganevat whites. Here the acidity is somewhere in the middle of the mix, where warmth and minerality mingle.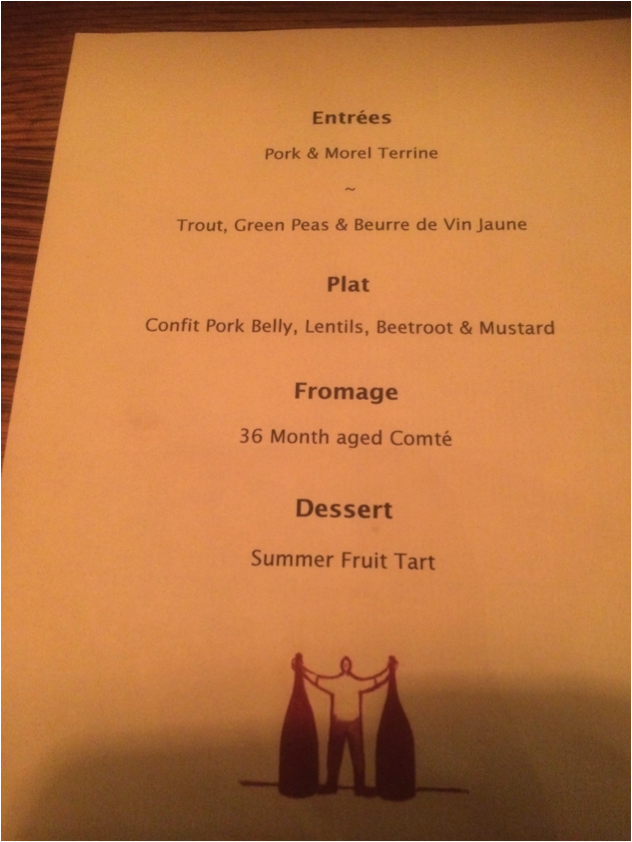 What of the wines? Their beauty lies in the simple truth that to know them you must try to understand them – or feel them on the pulses.
2011 Chardonnay vieilles vignes August bottling.
Beautifully clear green-gold white, delicate aromas of churned butter, almond-blossom and sun-ripened apricot skins, lively yet contained on first sip with a leesy prickle, proceeding to dance across the palate with real energy and finishing with an apple-and-citrus snap. Freshness, fluidity, vibrancy and delicacy – a wine that is harmonious and completely comfortable with itself.
2011 Arbois Pupillin Savagnin Ouille
Hint of leesy reduction on the nose which dissipates on decanting or serving in a large glass (PS serve this wine cellar rather than fridge temperature). Austere at first, hint of dried apricot, toasted walnut, rock salt and dry spice, nice acidity and a smoky finish.
1997 Arbois Pupillin Chardonnay
To my shame I have no memory of this wine!
1998 Arbois Pupillin Vieux Savagnin Ouille
This topped up Savagnin was still reserved with subtle aromas of pound cake, warm marzipan and fruit skins. With air it becomes a touch more expansive but you sense that there is plenty more in the tank. A wine that you have to let come to you.
1986 Arbois Pupillin Vieux Savagnin Ouille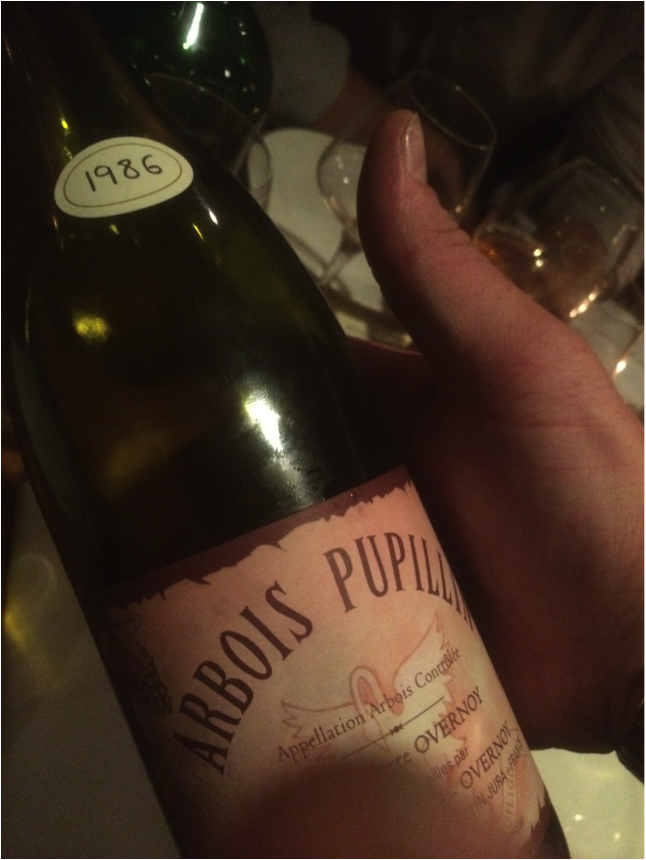 Golden yellow, nutty oxidative nose with hints of churned cream and warm walnut and yet also some tropical fruit (crystallised pineapple), rich, yeasty and earthy on the palate with lovely acidity. Fabulous.
2014 Arbois Pupillin Ploussard
Pip, pip, pip – raspberries and cherrystones, pleasing austerity to give the juiciness some heft. Dried herb, white pepper notes provide the seasoning.
2003 Arbois Pupillin Ploussard
Crazy hot vintage with alcohols at unheard of levels. Ploussard as Cote-Rotie, wild, meat juices, roasted spices, tar, a touch volatile, but so interesting.
1999 Arbois Pupillin Ploussard
Classic ageless wine. Pale almost watery pinkish-red (aren't they all) but then you crunch into some stem fruit and watermelon freshness. 
2005 Arbois Pupillin Ploussard (from magnum)
The pick of the Ploussards, alliteratively speaking. A wiry wine, bramble-bristling, hedgerow fruits, a line of energetic acidity and a dusting of spicy tannin. The complete all-rounder.