Not another Cru Beaujolais! Fleurie, Clos de la Grand Cour (sans soufre, natch)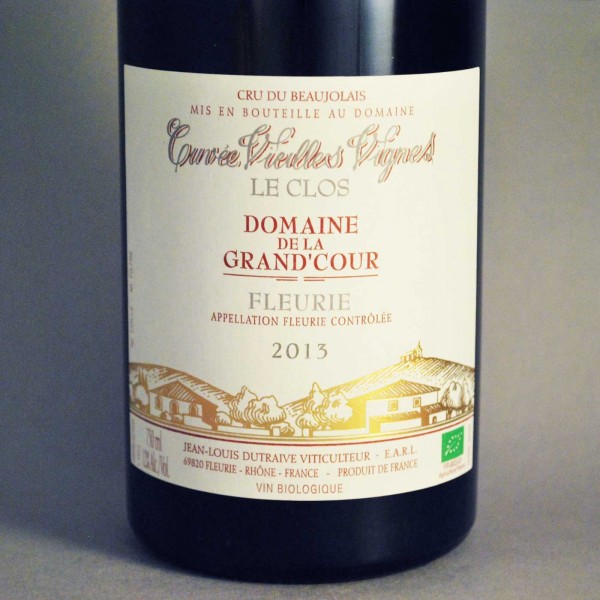 The estate of Domaine de la Grand Cour dates back to 1969 when it was purchased by Jean Dutraive, making it one of the oldest in the village of Fleurie. Jean Dutraive was joined by his son and fifth generation vigneron Jean-Louis in 1977. By 1989, the reins were fully in Jean-Louis' capable hands. The heart of the property are the lieux-dits of Clos de la Grand Cour, Chapelle des Bois and Champagne which make up a total of 9 hectares of vines in Fleurie, surrounding the house and cellars. Additionally, the family has 1.6 hectares in the cru of Brouilly. The average age of the vines are around 40-50 years, with a good chunk around 70 years old.
Jean-Louis is a devout practitioner of organic viticulture and the property has been certified by ECOCERT since 2009, though was practicing organic for many years before that. Harvest at Dutraive is done by hand and grapes are immediately placed in tank at low temperatures to begin carbonic maceration (without sulphur). The wines ferment naturally with indigenous yeast and are macerated on the skins for anywhere from 15-30 days depending on the vintage and the particular wine. The wines are then gravity fed to the cellar for a period of ageing of 6-15 months, depending on the cuvée. Elevage occurs mostly in used burgundy barrels, though the Fleurie Grand Cour, Fleurie Chapelle des Bois and Brouilly are sometimes aged at least partially in old foudres or cement tanks depending on the vintage. Minimal S02 is added during the élévage, only when necessary, though a small amount is added when the wines are racked and assembled for bottling. And in general, no fining and filtration is used unless absolutely required.
The wines of Jean-Louis Dutraive are some of the most unique aromatically and texturally in all of Beaujolais. The Clos is indeed from a walled vineyard – south east facing on pink granite, vinified sans soufre and aged in 1-5 year old French barrels. One whiff, and the wine displays an almost exotic floral and spicy aroma intensely mineral Gamay fruit, with a dense Burgundian nose ombined with earthy, Volnay-like fruit. This is substantial Beaujolais, one for grilled red meat.
Ahoy hoy – it's Yoyo!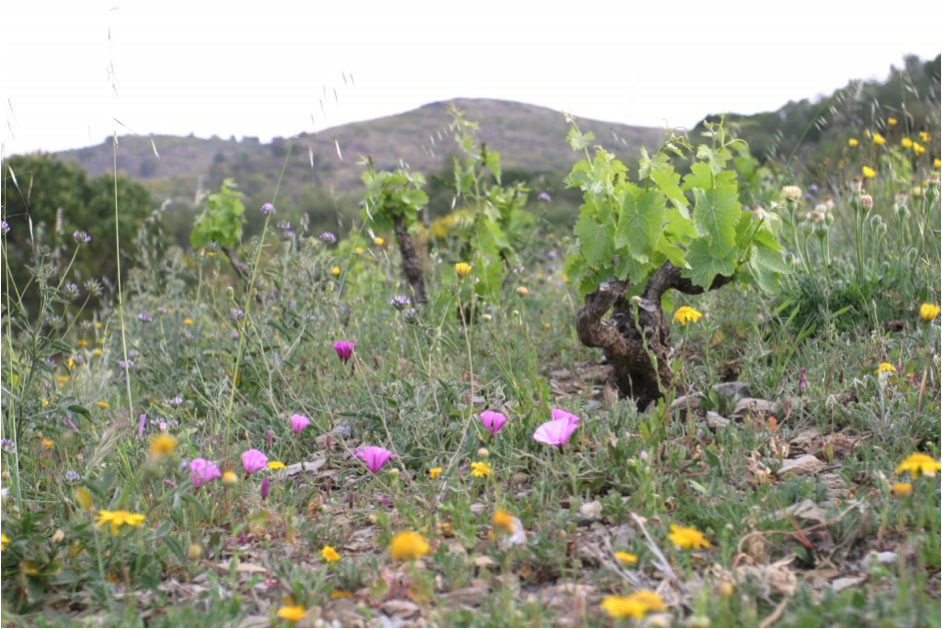 Le Domaine Yoyo, Laurence Manya Krief 's project in the Roussillon, comprises four hectares planted on seven parcels in the heart of the cru of Banyuls, ranging from adolescent Grenache vines to exuberant young Mourvedre and much-treasured centenarian Carignan deeply rooted in black schists plus a further three hectares on the footslopes des Albères between the sea and the mountain.
The domaine has been practising organic viticulture since 2005 and certified since 2008. No chemical products in the vines, organic and vegetal remedies are used including marc from grape skins and sheep manure.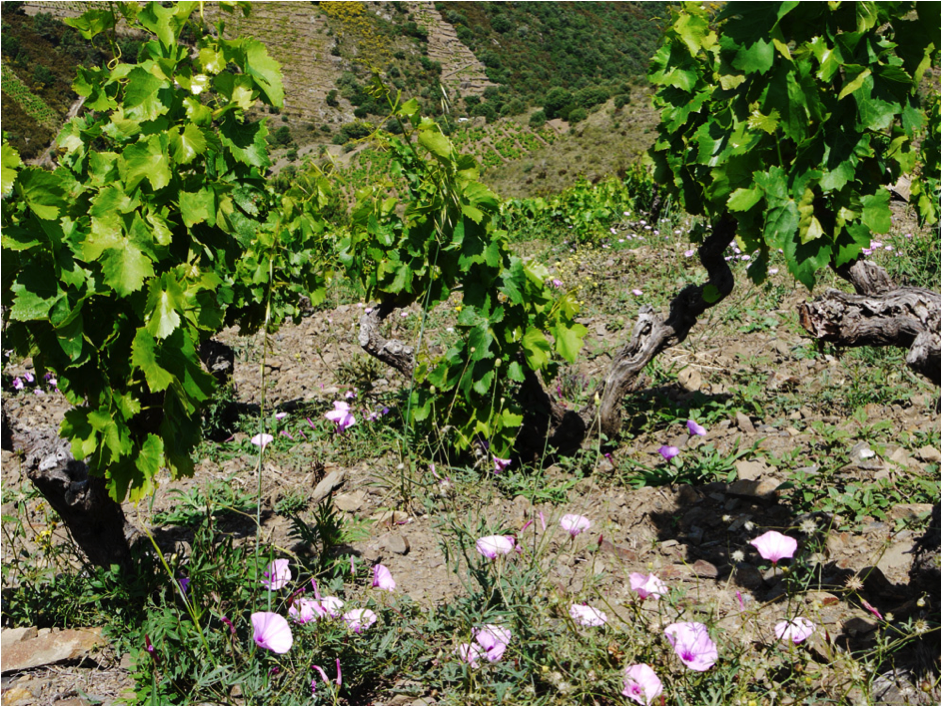 The steeply-inclined terraced vineyards of Banyuls cannot be mechanically farmed. The work on the soil must therefore be done by means of animal traction (using a horse in combination with their mule) as well as a pickaxe and other traditional tools.
All the wines are fermented with their own yeasts with carbonic maceration and occasionally with a pre-ferment maceration. Tanks are used for the fermentation and the wines are finished in used barriques. Stylistically, the wines have plenty of stuffing; the work in the vineyard, plus the low yields and the maturation give more structure than some of the fruitier carbonic styles.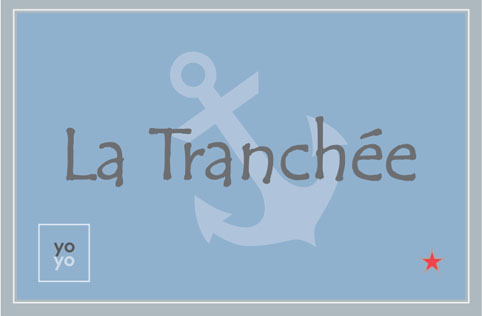 The line up:
Restake Vin Blanc is Grenache Gris and Blanc from a vineyard at 350 m altitude facing due north. Grapes are hand harvested (15 hl/ha) whereupon they are pressed directly. The wine ferments naturally with their yeasts in inox tanks before being transferred into barriques around spring time.
KM31 is composed of 80% Grenache Gris. 10% Grenache Noir and 10% Carignan from 100 + year old vines from tiny yields (10 hl/ha). The must undergoes a semi-carbonic maceration for one month and pigeage before devatting. The fermentation then takes place in a tronconic wooden vessel before being matured in four-year-old barriques and demi-muids for a further 10 months. No sulphur is added.
Akoibon is also from low yielding vines (20 hl/ha) and a blend of Mourvèdre 40 %, Grenache Noir 60%. The wine has a three week carbonic maceration. At the end of the ferment the wine stays in inox vats and barriques of four to five years.
La Tranchee is described as "Une pure Soula de Grenache Noir. Tiny yields of 15 hectolitres per hectare. Cold prefermentation soak and 20 day carbonic maceration for 20 days then matured in barriques.
La Negra Vin de France Millésimé Albères is from a co-planted vineyard of the three Grenaches (Noir, Gris and Blanc) for 70% of the blend plus 30% old vines Carignan (80 years), located in a granitic amphitheatre at the foot of Alberes. Three weeks carbonic maceration then pigeage before devatting, pressing and into barriques to mature.
Barbera-ian clamouring for your attention
Alessandrino Rosso, Valli Unite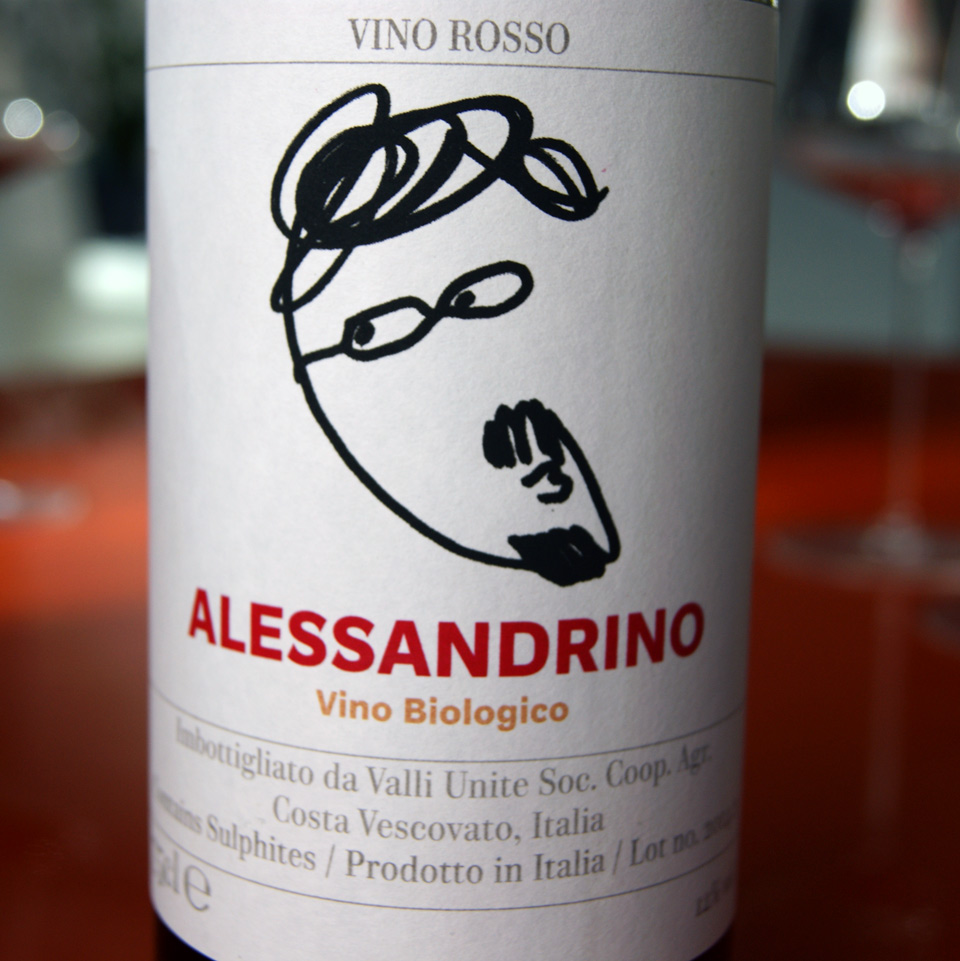 The co-operative was born over thirty years ago. At a time in which increasing numbers of people had moved to the cities and to factory work, three young men from local farming families got together to discuss the future of farming in this area. They were deeply attached to the work and to their own land, but they wanted to find new ways of using traditional methods. To begin with they merged their vineyards and built stalls for farm animals so they could use organic manure to fertilise their fields and vines. The old ways were combined with a very modern belief in organic farming as the way of the future, as part of the wider project known as 'contraction', involving reducing the human impact on the natural environment. Viticulture is non-invasive. Old-fashioned sickles used to hoe the weeds, the vines are fertilised with manures from their cattle as well as green fertilisers composed of clover and weeds. Cement vats are used to ferment the wines, which are then transferred to old barrels to soften and mature. This newly arrived wine red represents stunning value – a natural wine blending Barbera, Croatina, Freisa, Dolcetto – all in cement. Vibrant, energetic, fresh and vinous, sour – a wine for ham, but not a hammy wine.
Decanting…
2015 Belle Naturelle Stefanie & Alwin Jurtschitsch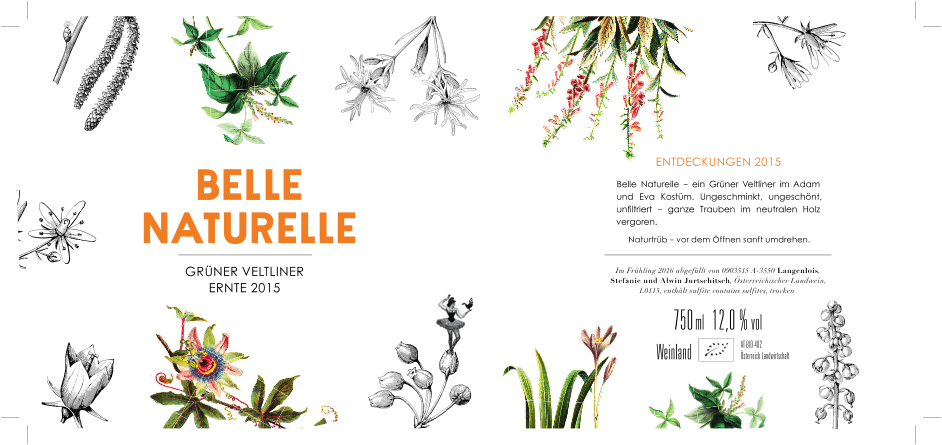 We've been banging on and bingeing on Austrian wines recently and who can blame us? Our most recent discovery is winningly called Belle Naturelle and it does what it says on the label.
This wine is part of the Entdeckung (discovery range) from Alwin and Stefanie Jurtschitch, their idea being to discover new identities for the Kamptal wines and bring them to liquid life.
The Kamptal region is considered to be cool climate with cold winds from the north highlands (Waldviertel) meeting the warming panonian climate from central Europe. The temperature differential between night and day ensures that berries have thicker skins as well as the conservation of their aromas and acidity. Alwin and Stef work organically in the vines which are on the gneiss and schist on terraced vineyards overlooking Langenlois. After a manual harvest and sorting (ripe grapes but no botrytis) the whole bunches are fed into 5000 litre open oak fermenter with two weeks fermentation on the skins / bunches. The ferment is natural with indigenous yeast and ambient temperature, the malolactic starting on the skins and finishing naturally in the barrels. A mere 10mg/litre total sulphur added and only at bottling. The name Belle Naturelle means natural beauty. "What can we get rid of and still make a characterful wine. 2015 was a great year. Maybe the most beautiful harvest since decades. 100% healthy grapes. The trick was not to harvest too late so the natural acidity, which is important for our region, remains in the grapes and gives firm long lasting wines".
And the wine is certainly a liberated version of Gruner. Unlike many filtered examples grown on the loess this Gruner is lifted and aromatic. Excellent farming, sorting of grapes and consequent low yields give textural quality whilst the whole-bunch open-top skin ferment and malo imbues Belle Naturelle with a gorgeous array of subtle flavours. The nose is reminiscent of warm fresh apricots (skins and flesh), roasted white spices – ginger and coriander – are present with a spiced brioche leesiness, skin crunch and good balance of acidity. The wine benefits from a carafe and a good Burgundy glass. The wine is naturelle and belle.