From LA to Los Alamos to Paso Robles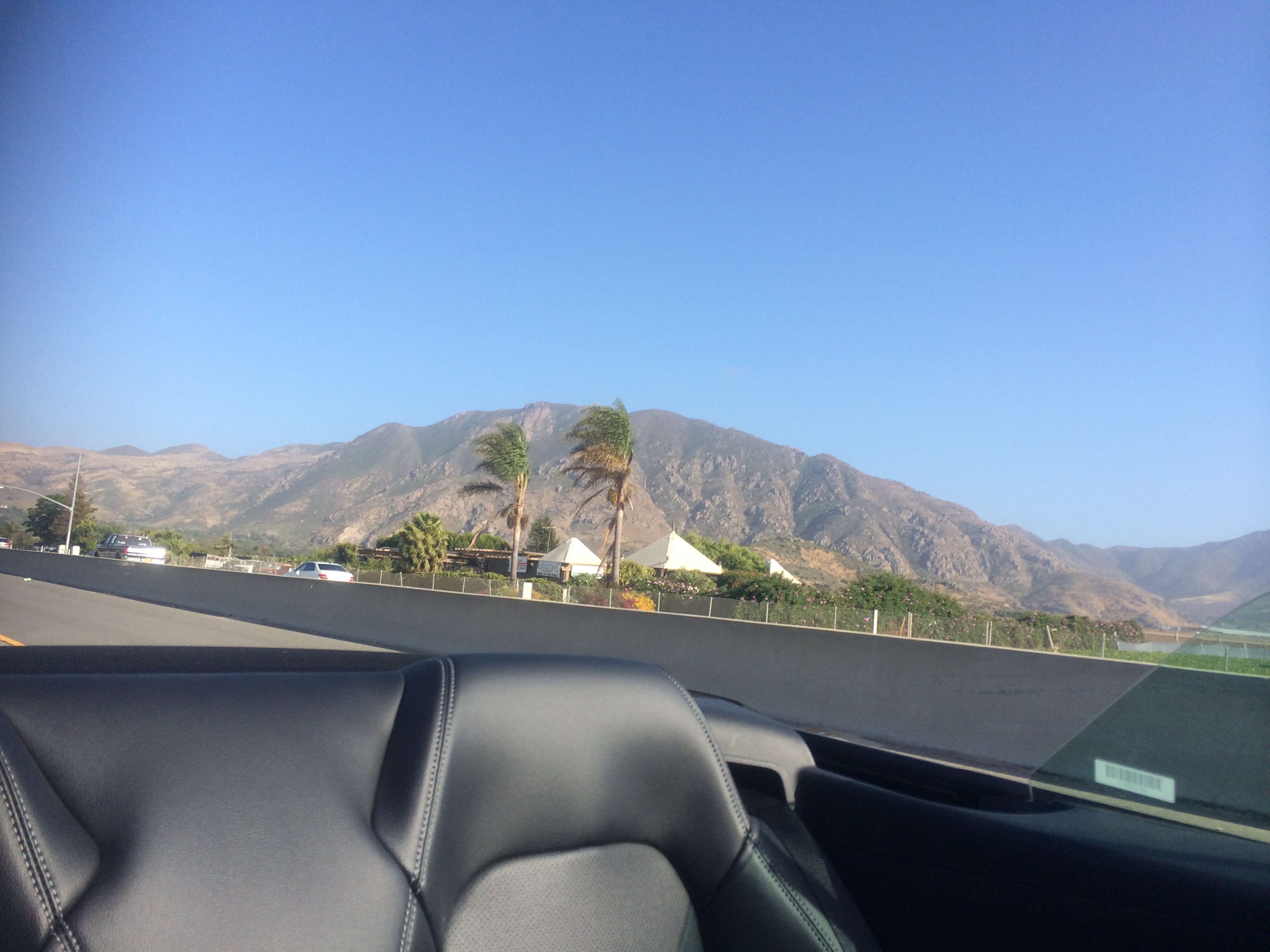 We flew into LA Airport aka the stale prince of hell air with its long and long-suffering snail-queues, the air of mass incomprehension, and triple-layered bureaucracy. Having finally penetrated the inner and outer rings of security we emerged into the cacophony of day – bleating cars and buses, concrete, blue sky and unfeasibly tall palm trees, and took possession of our ironic-iconic car, a Black Mustang convertible, and revved off out of the steam cooker and into the frying pan of the classic seven lane LA carmageddon. Eventually the traffic eased, the ocean heaved into view on one side bordered by mountains on the other, and with the sun blazing down, the wind in my hair (cue lyrics to Hotel California) and the music cranked up (not Mustang Sally) to more than audible levels, we felt that we were truly on the other side.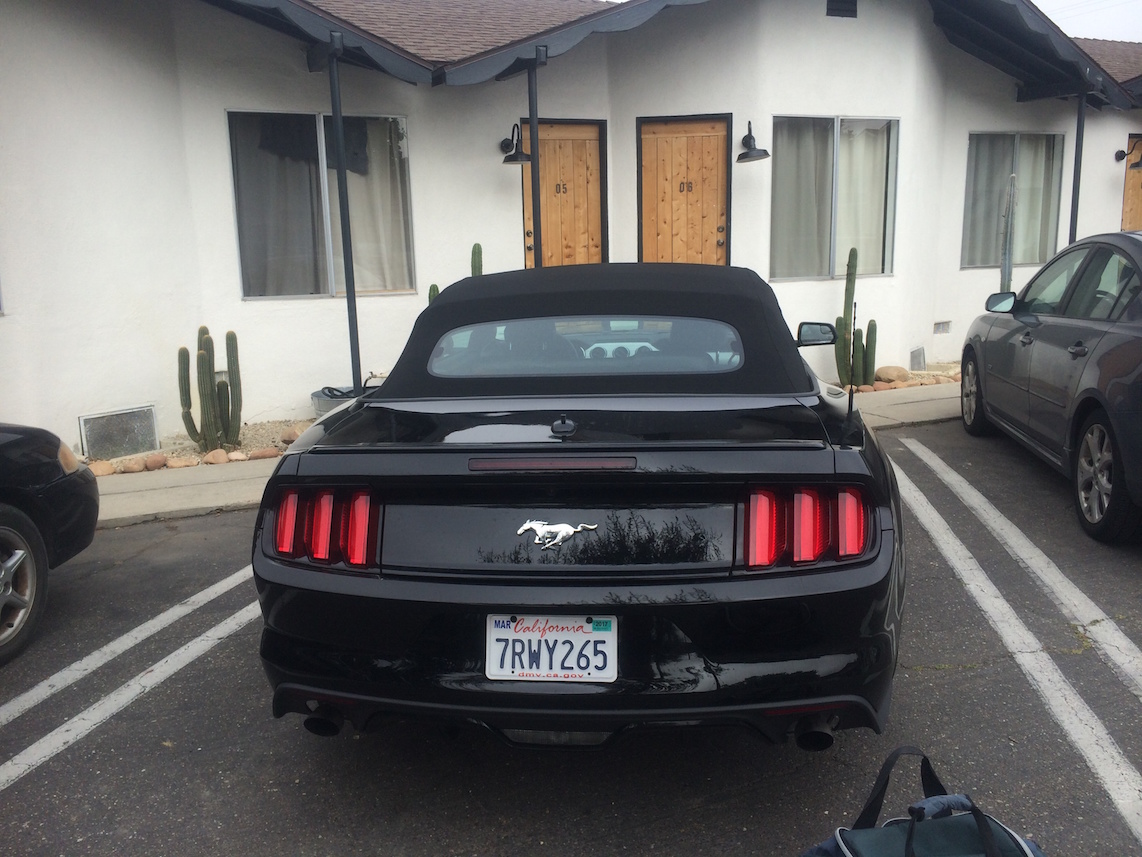 After three hours we breezed into Los Alamos with its main street and little else, lobbed our bags into our respective motel rooms and sallied forth to an adjacent pizza joint called Flatbread, where the whole small town Americ a seemed to be making out like a Capra movie, oozing goodwill and suppin' local brew and damned good pizza. We were there to meet Mike Roth and Craig Winchester, the brains and souls behind Lo-Fi Wines.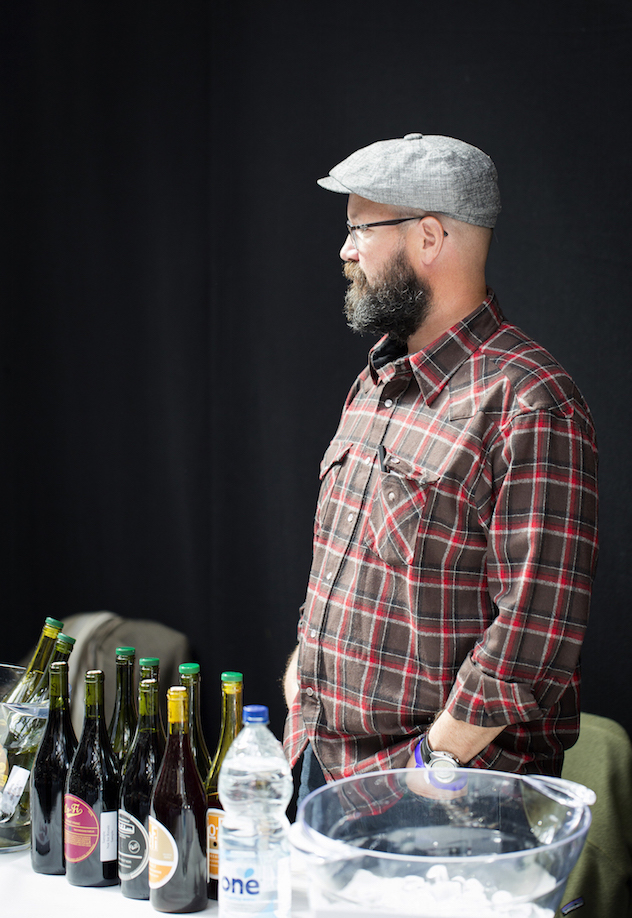 Lo-Fi Wines is a partnership between these two lifelong friends who believe in hand-crafted wines that are made for everyday drinking. Located in Santa Barbara County, their micro-operation consists of picking grapes from a selection of vineyards throughout the area and carrying out vinification in neutral barrels with whole cluster fermentation, native yeasts and little to no sulphur additions. A nothing added, nothing taken away philosophy is embraced and results in wines that are young, vibrant and alive. Maximal minimalism, if you like. Mike and Craig share a corner of a winery with their record player – we were particularly taken with the colour and timbre of their fermentation eggs. In terms of finding winemaking equipment these guys are wranglers, par excellence – if they can't borrow it or beg it they can certainly mend it.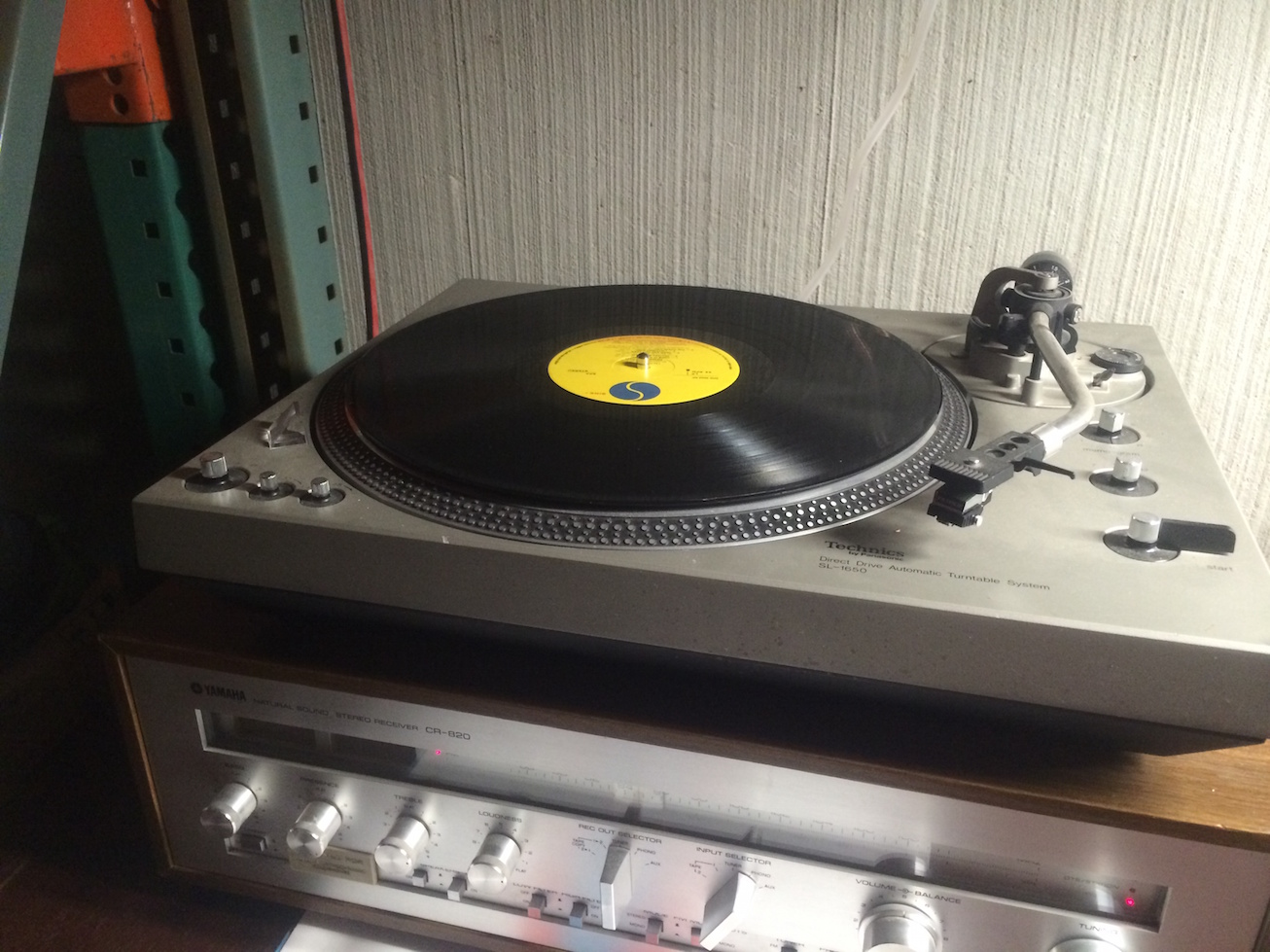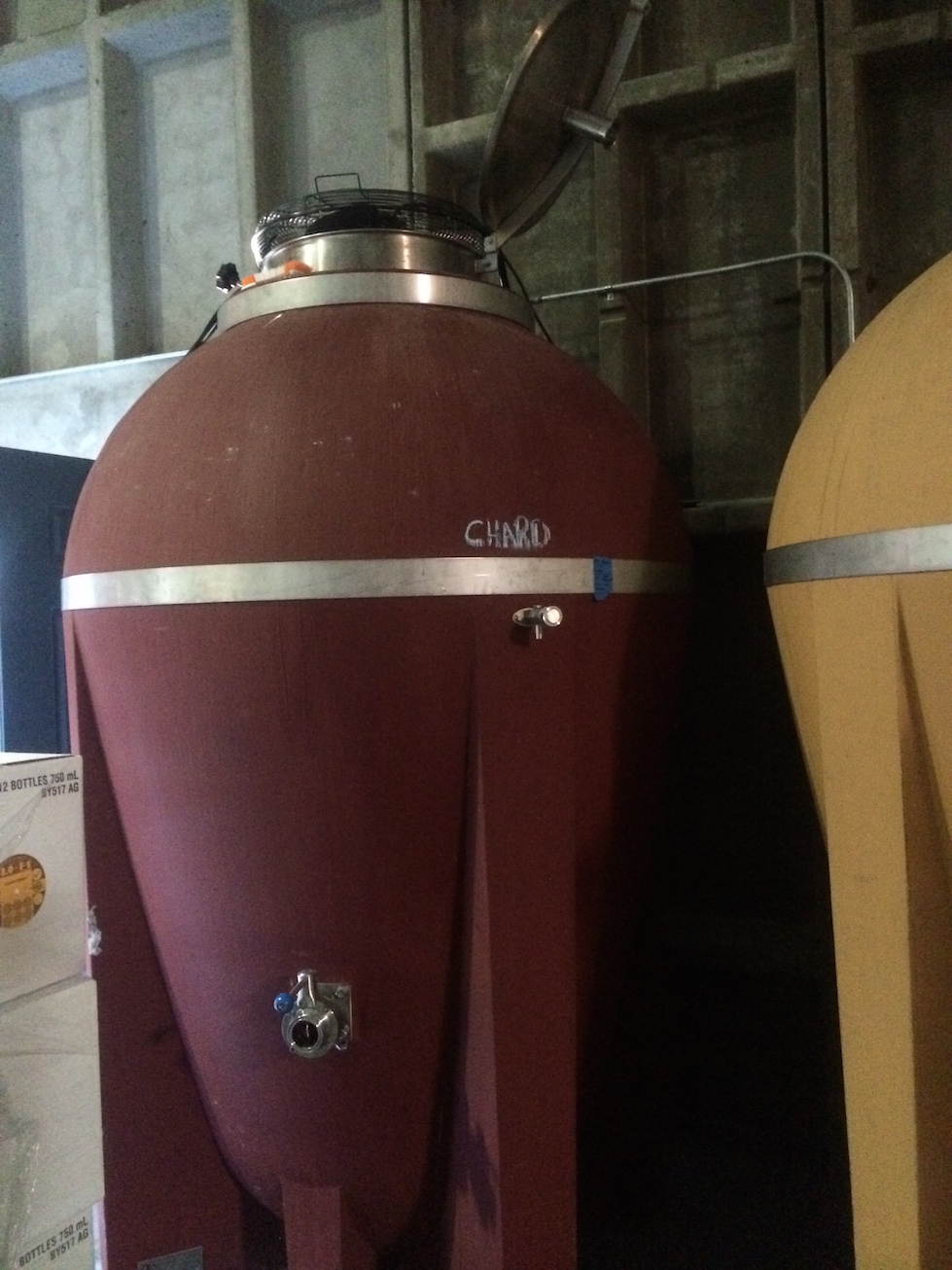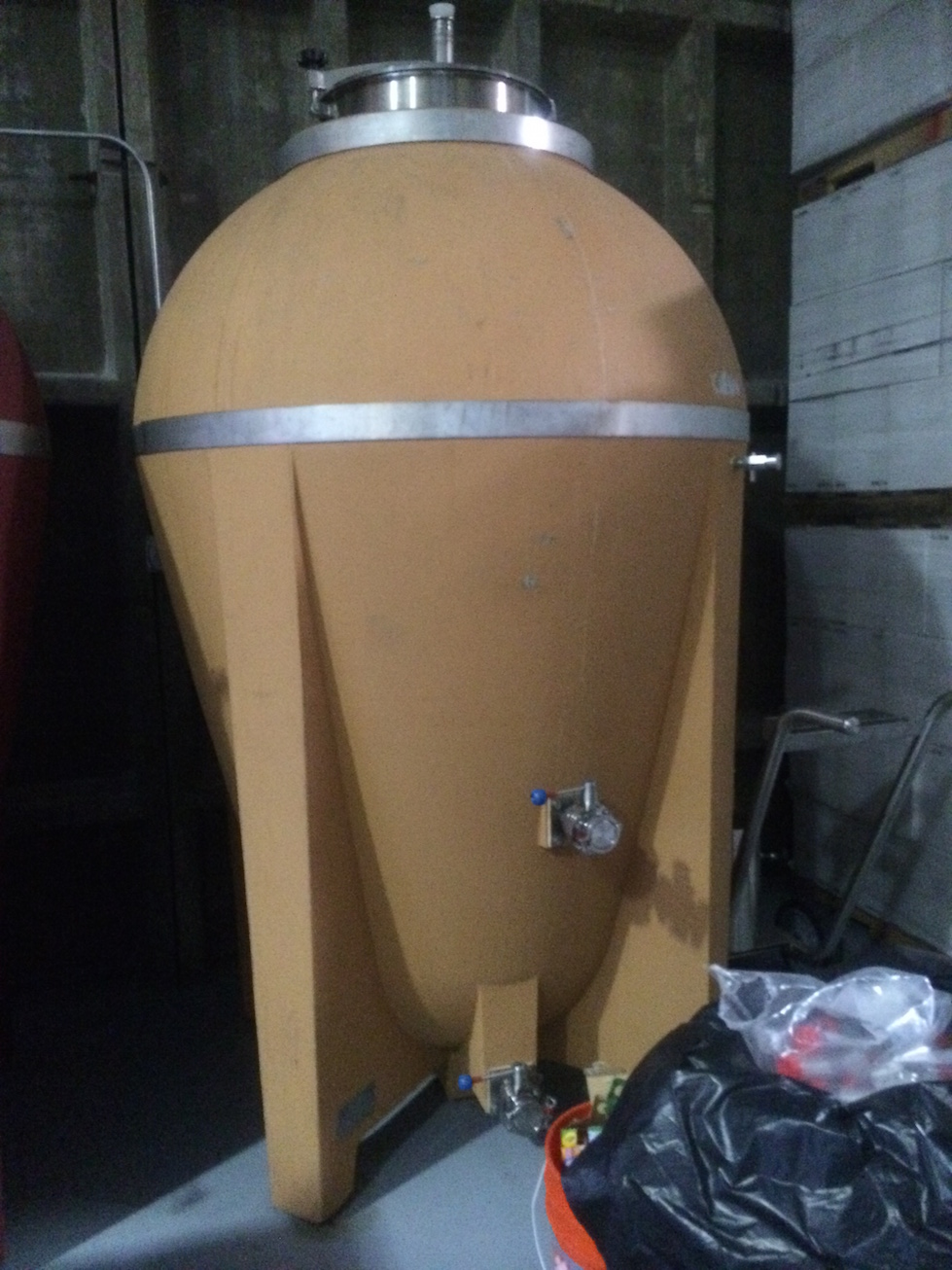 Next day we visited Clos Mullet, their very own vineyard (named after the haircut, not the fish). One acre of neatly cropped Gamay adorns the front section while the rear section flows long with two and a half acres of Cabernet Franc (planted early spring 2014, all own rooted with fruit arriving sometime in the next few years). Although Mike and Craig buy their fruit from reputable sources (such as the biodynamically farmed Demetria Estate), it will be liberating for them to be in control of the entire process from grape to bottle.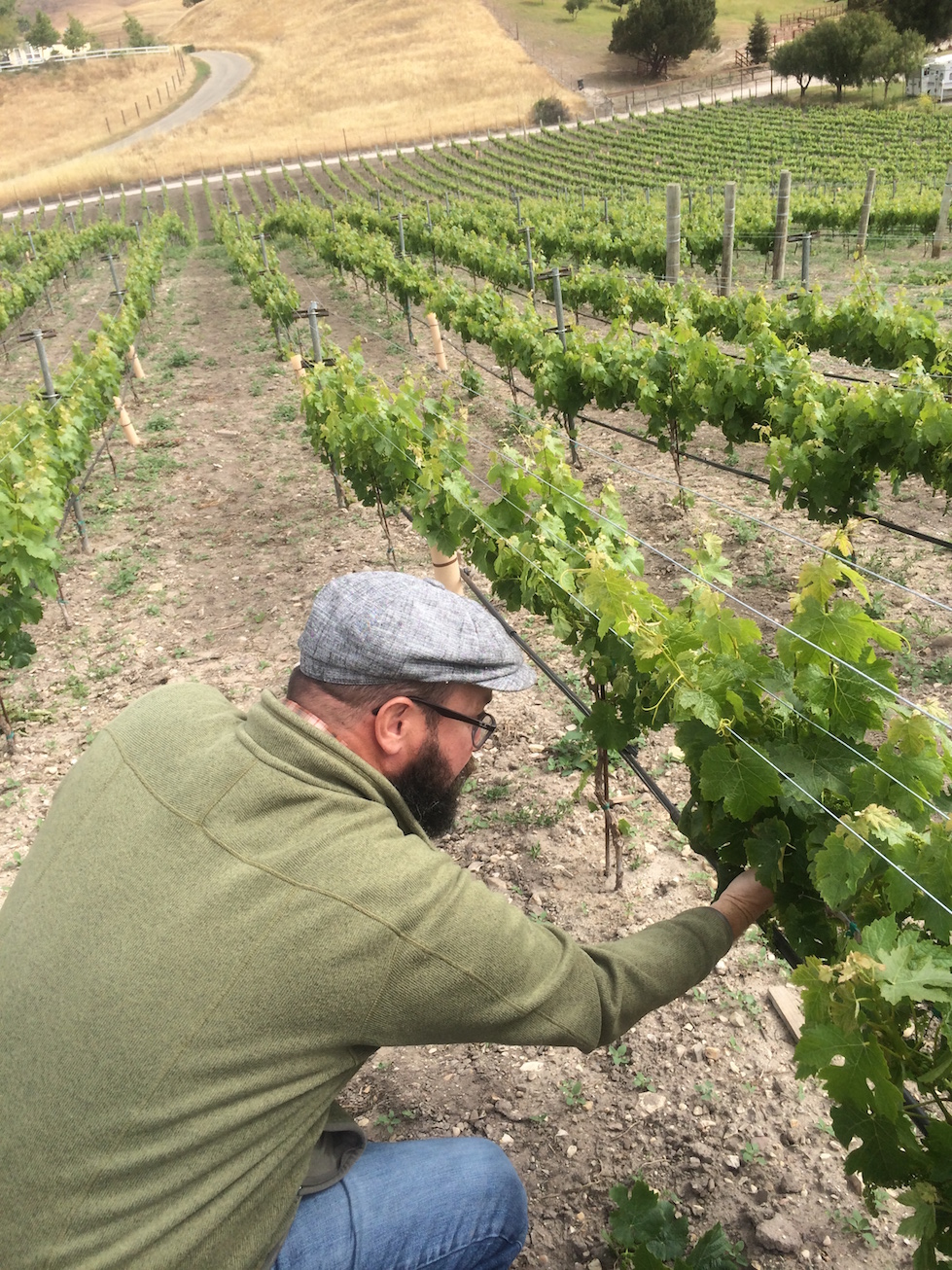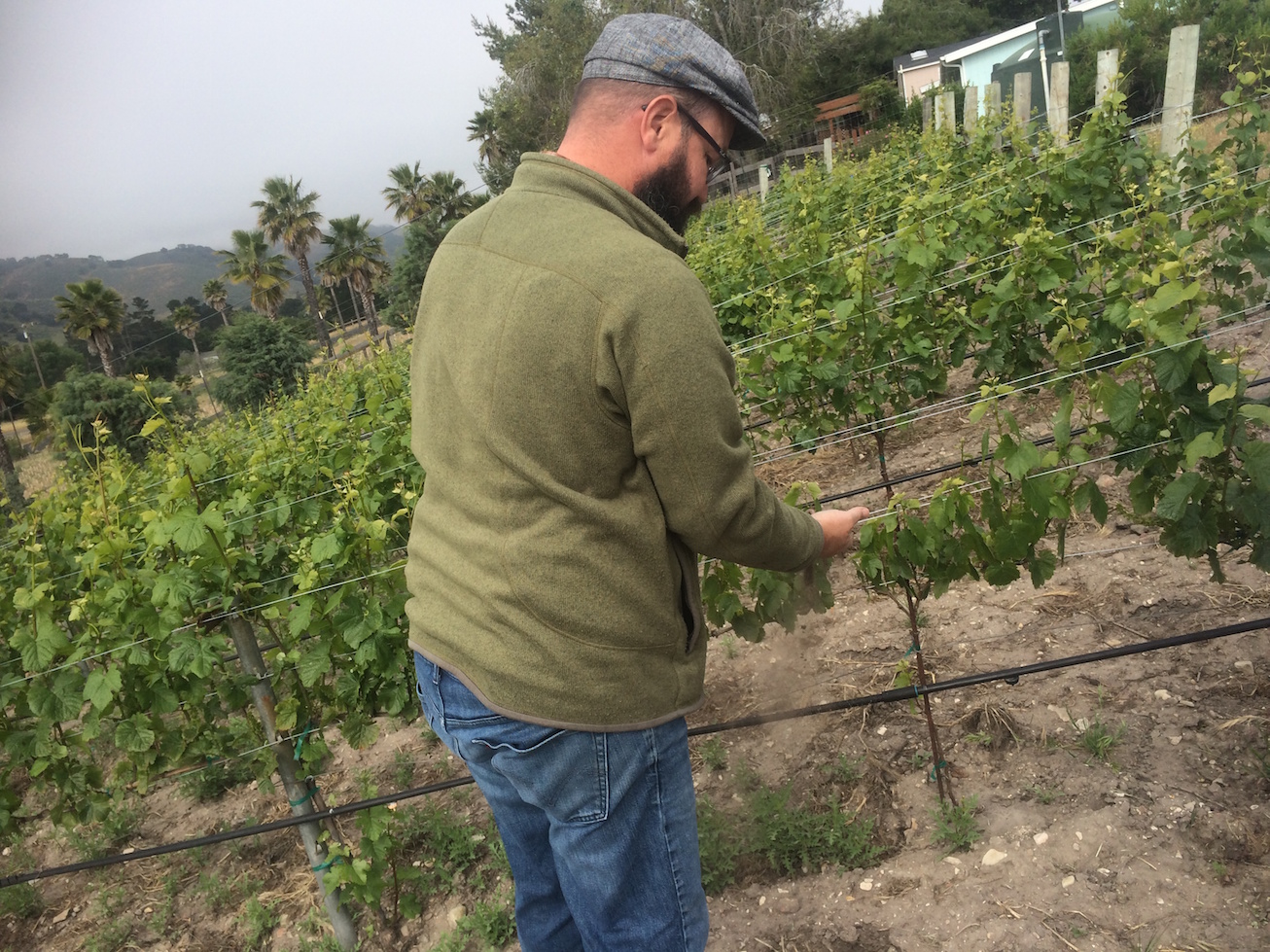 We then went to the winery, admired the pastel-hued eggs and tasted some wines. The cuvee which stood out for me was the Cabernet Franc, made from hand harvested grapes and placed whole cluster in one ton fermenters. As is typical of carbonic fermentations, the top was sealed and CO2 was introduced on a daily basis for four days. The juice was pumped over once a day for seven days. The top of fermenter remained sealed during this time. Fermentation lasted 14 days and was pressed directly to neutral barrels and a demi-muid. No additions of any kind were added until bottling, when a low dosage of sulphur was added to a portion of the wine. According to the Lo-Fiers the wine pairs well with The Minutemen and depending on the company, Art Blakey and the Jazz Messengers.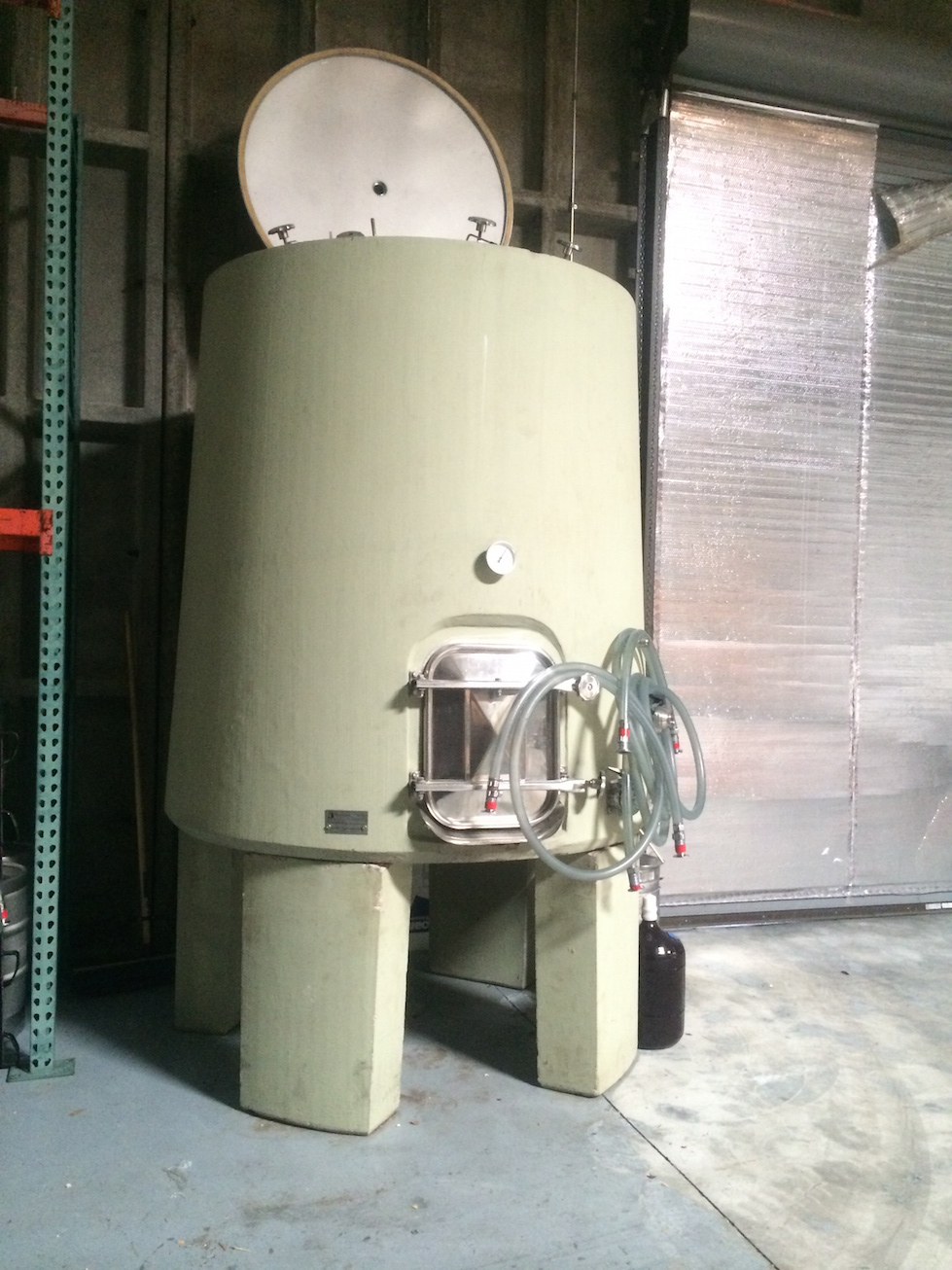 I also enjoyed the Chenin Blanc (cut with a little Chardonnay) and the Cöt or Malbec. The reds possess a juicy whole-bunch freshness, whilst the white was richer and more textural as is often the way in the natural wine world.
Frugal winemaking – not spending cash on bells and whistles but focusing on clean fruit and simple expression – puts the vinyl into vine (or do I mean the other way round?).
Thereafter we retired to a super authentic taco joint to score one for the bucket list. The wafer thin corn tortillas with beautifully cooked fillings and zesty accompaniment were utterly delicious, although our ordering off the menu was reminiscent of the Monty Python cheese sketch such was the unavailability of so many of the dishes.
Paso Robles is about an hour's drive north of Santa Barbara and our next destination, AmByth Estate, a Demeter-certified estate in a stunning location. AmByth is a Welsh word meaning 'forever' (owner Phillip Hart hails from north Wales). As he writes:  "We view it as our legacy: to live and farm to our heart's content in Templeton for the remainder of our lives…but also to farm with the future in mind, and the healthy condition of our land being left behind."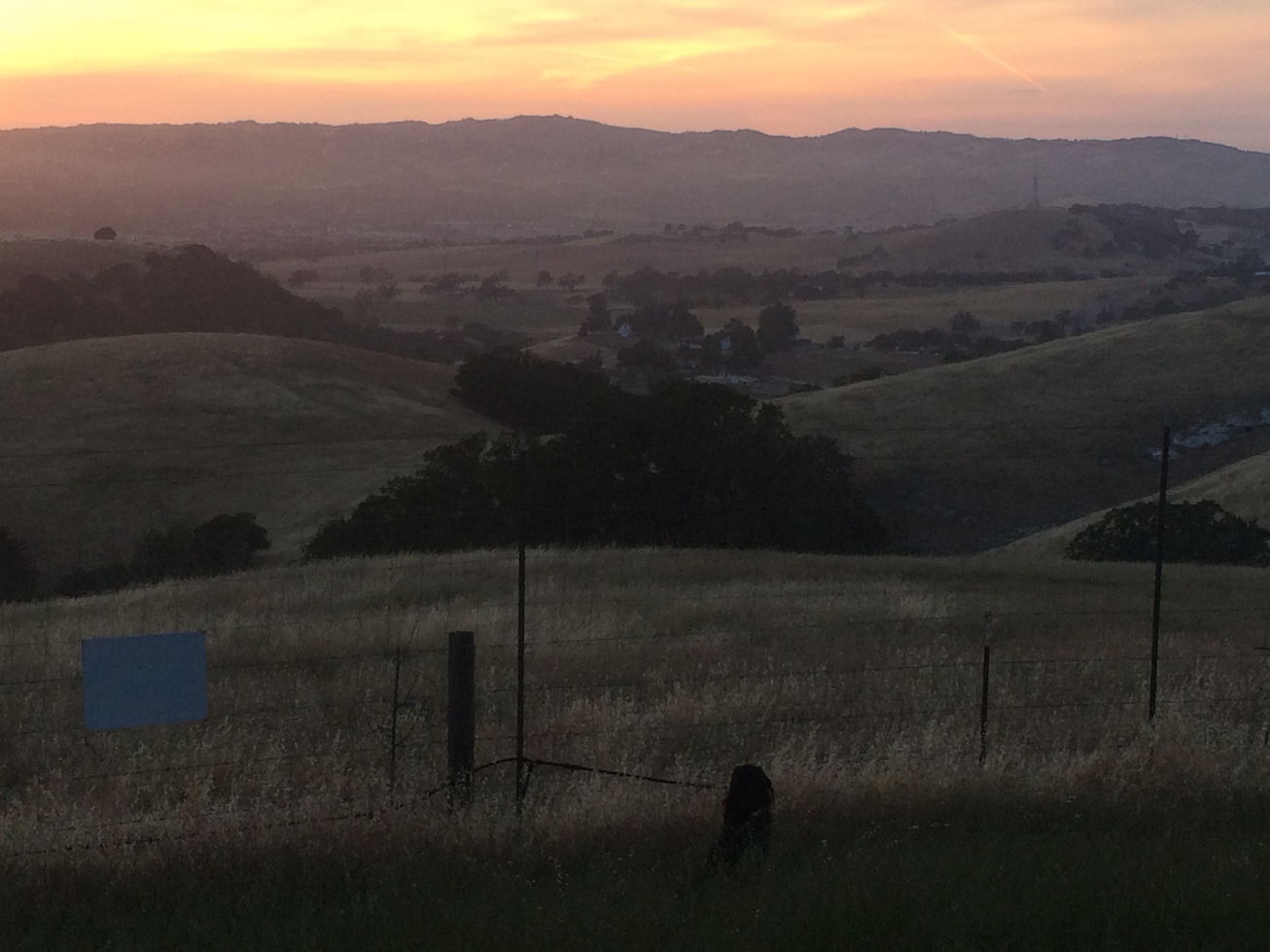 We got lost a few times (pesky satnavs!), but eventually found the small track winding through the woods to the top of the hill where the house and winery were situated.
The biodynamic philosophy is simple yet highly rational. The Harts farm this way to allow their 20 acres of vineyards to express their true character, applying homeopathic doses of naturally occurring plant and animal materials to their compost pile, the vines and the soil in the vineyards and orchards. Biodynamic farming not only encourages the elimination of all chemicals used in farming, but encourages the farmer to pay close attention to the forces of nature influencing his/her farm. The vineyards look very natural with widely spaced (10 x 10 and 12 x 12) head trained vines with resulting extremely low yields. They are also dry farmed which, given the recent droughts and high temperatures in California, is a major achievement.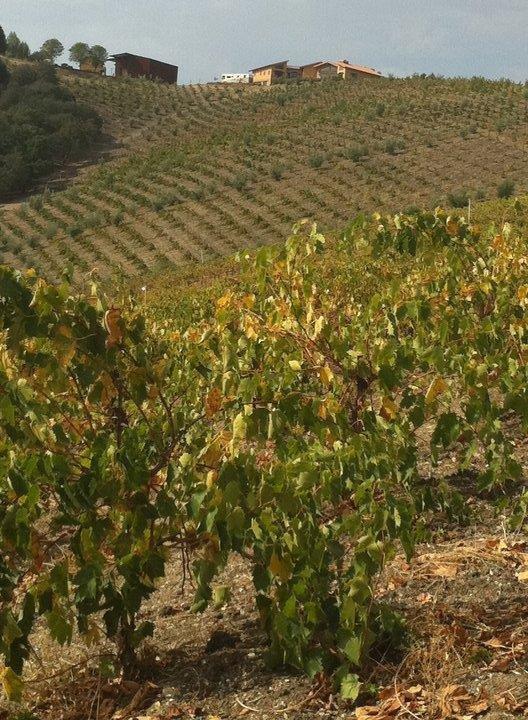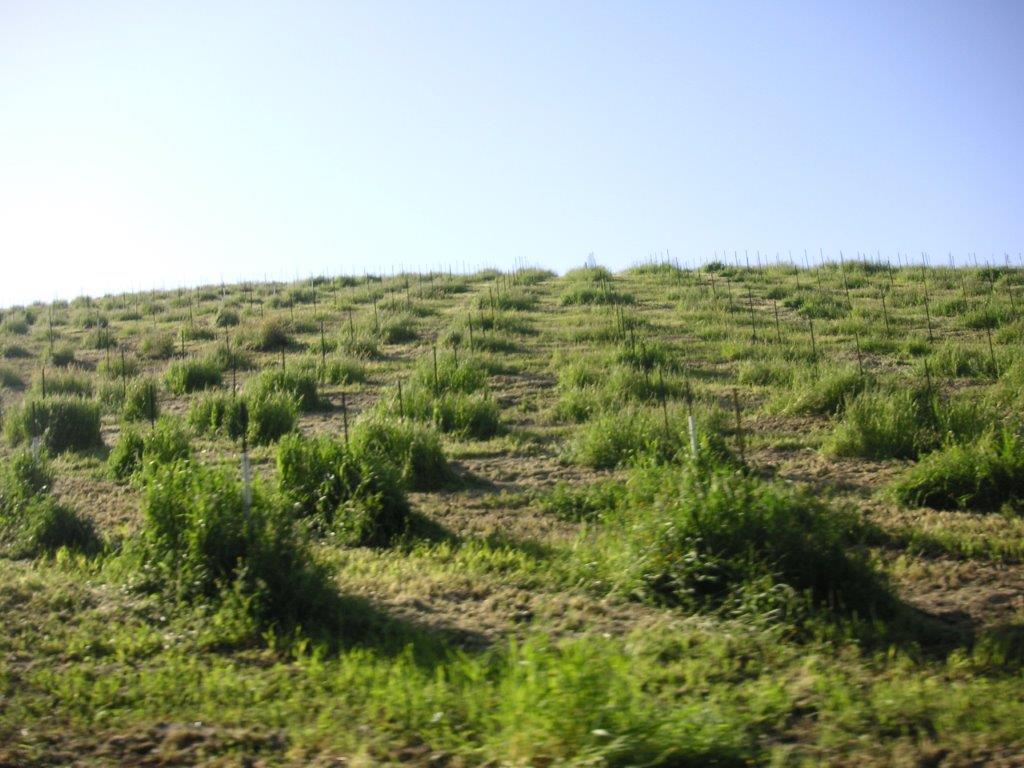 The soil is Linne Calodo (several million years old seabed) clay and limestone from there on down. The vineyards have some elevation 300-350 metres above sea level.
They work naturally in the winery also, allowing the grapes to express themselves into wine without additives, adjustments or enhancements. Native yeast ferment, foot stomping, ageing and bottling without any added sulphites. Some are aged in barrel, others in stainless steel tanks, others spend time in Italian-made terracotta amphorae. Gelert Hart told us that AmByth will be moving almost exclusively to fermenting and ageing in clay in the future.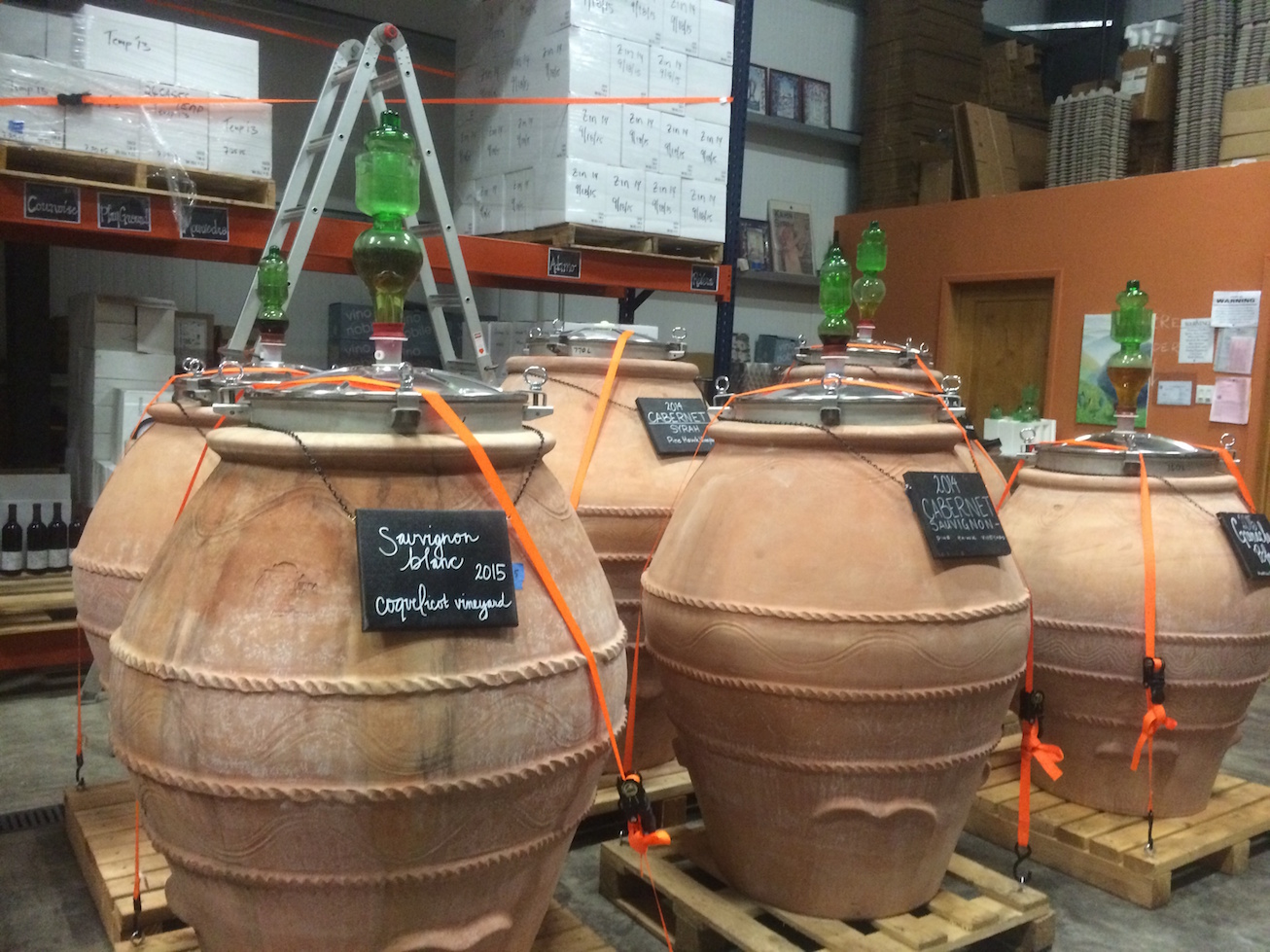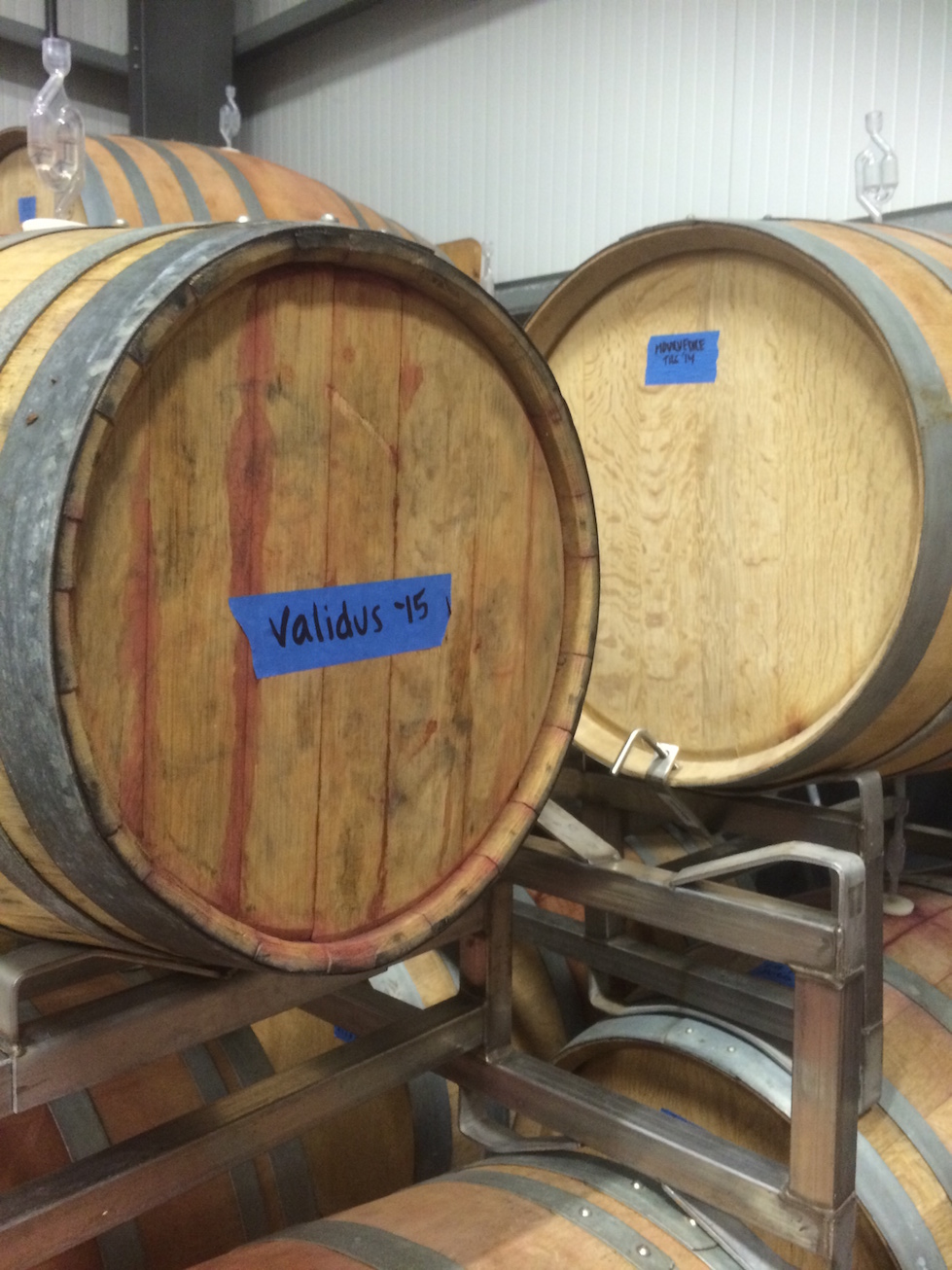 Being a warm Mediterranean climate the grape varieties that flourish best here are Rhone/Italian/Spanish varietals – and blends. The Priscus we are listing is a blend of Grenache Blanc 63%, Marsanne 16%, Viognier 14% and Roussanne 7%. This wine aged in an 800 litre clay vessel which allows the wine to breathe through the ageing process without imparting any extraneous flavours. Priscus, which is Latin for venerable, has a healthy dose of sediment – the wisdom of the lees, and displays an amber colour with a complex nose of caramelised apple, dough, citrus, Indian spices and herbs. We tasted a passito Roussanne (stunning), a winning and highly unusual skin contact Sauvignon from amphora as well as Tempranillo, Counoise, Zinfandel and others. The amphora wines seem more relaxed in their skin (and usually on their skins); the older reds are slightly diffused through the oak, although we are fans of the Mourvedre which is meaty and wild as this grape is wont to be.
The Harts dwell in an idyllic location with panoramic views over the valley. Wine is part of the story, but it is not the whole story. This is an integrated biodynamic farm and the vines are one part of the mosaic.