Oregon
Ovum Wines: Back to the Egg
Ever till now
When men were fond I smiled and wondered how.
–Angelo, Measure for Measure
Perceived as a truly noble grape that makes intellectually worthy wines, Riesling might, above others, deemed worthy of Galileo's description of wine as sunlight held together by water. It is revered by the critics as a noble grape, capable of producing wines of gossamer delicacy and crystalline purity. Yet what some drinkers find ethereal I find insubstantial. This may be down to winemaking that seeks to capture and preserve this supposed aerial quality and manipulates the must by chilling the juice, using high amounts of SO2 at pressing, inhibiting the malolactic, filtering and then sulphuring some more. Thus cosseted, the wine is corseted. This results in variations on a theme of confection; for all their limpidity and supposed laser precision I find this style of Riesling lacking in lustre or energy.
I am referring to a style that is exalted – "clean juice" as it is sometimes known.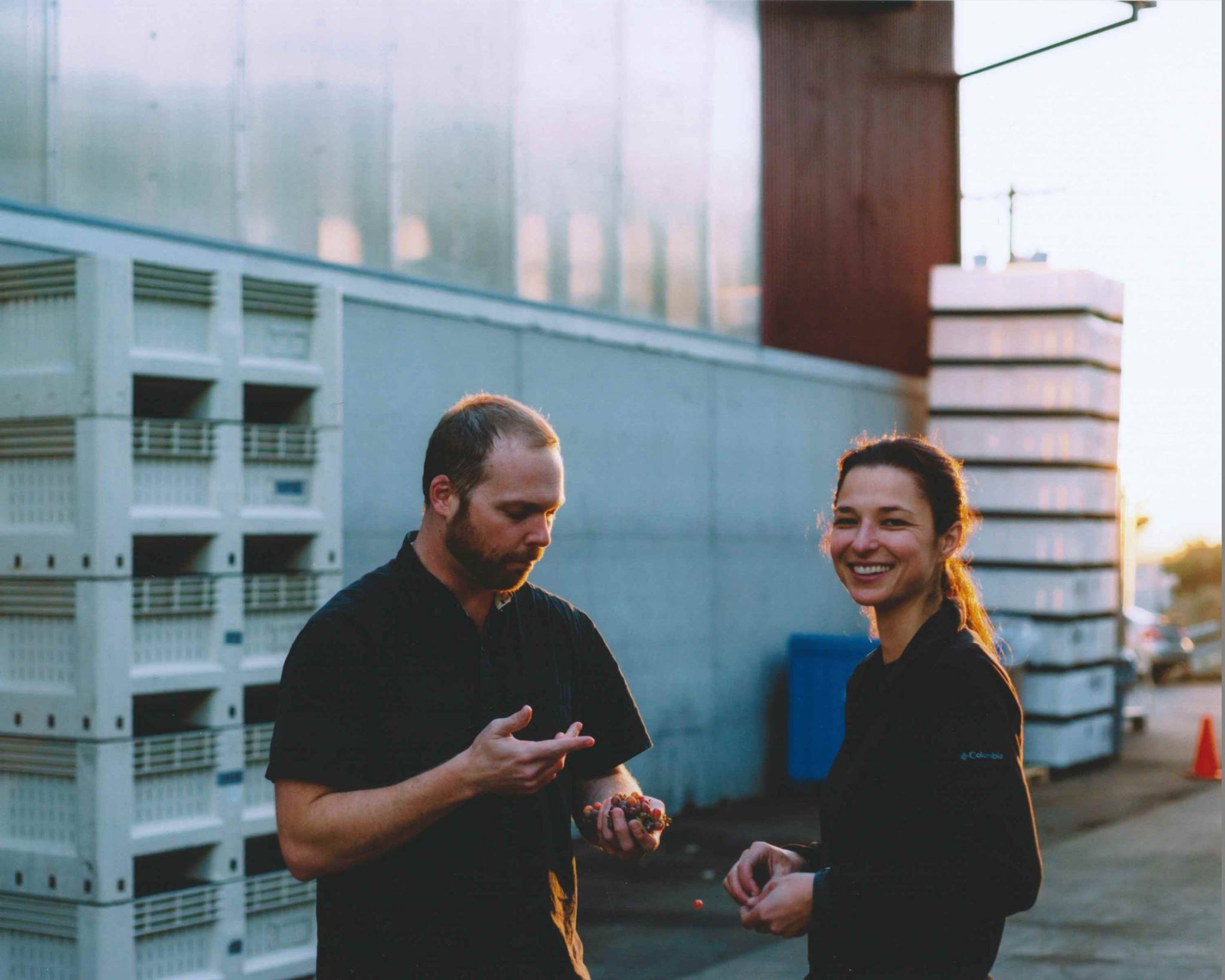 Ovum (John House and Ksenija Kostic) don't make your common or garden Germanic Riesling. Each of their wines come from vineyards with a highly specific character and that character is translated into the wine by means of natural fermentations in neutral barrels and Nomblot 1000 litre eggs, along with extended elevage on the lees. The wines see no additions other than a little sulphur.
Deep Water is from one the higher vineyards on well-drained basalt soil in the Dundee Hills. Whole bunches are used and the pressing is slow to ensure some skin contact, thereupon fermentation takes 6-7 months with a total of nine spent in contact with the lees. This wine smells like deep ocean water, white flowers and oyster shells, which turns saline on the dry, acid driven palate. At 10.5% abv with high acid and low ph – it is a Riesling lover's dream.
Off The Grid, meanwhile, is made from fruit from the Illinois Valley near Cave Junction, southern Oregon. Vineyards were planted in the 1970s (old vines for Oregon) and the climate has 50 degree F diurnal temperature shifts.
The terroir is more variegated than the Willamette – galet stones on the top soil over ultamorphic serpentine rock containing high amounts of nickel, cobalt and iron which inhibit organic growth and naturally give low yielding vines. This makes for Wachau-like, Smaragd ripeness Riesling.  Acacia honey, guava and peach preserve imbue the nose, the palate is texturally rich although only 12.5% alcohol. An extraordinary wine.
Memorista is from Eola-Amity hills. A hint of white peach and nectarine in a citrus blossom and mineral nose, the same stone fruits, lemon, lime, and water on slate in the flavour, with 30 g/l residual sugar pulling back the racy acidity and minerality to a perfect balance.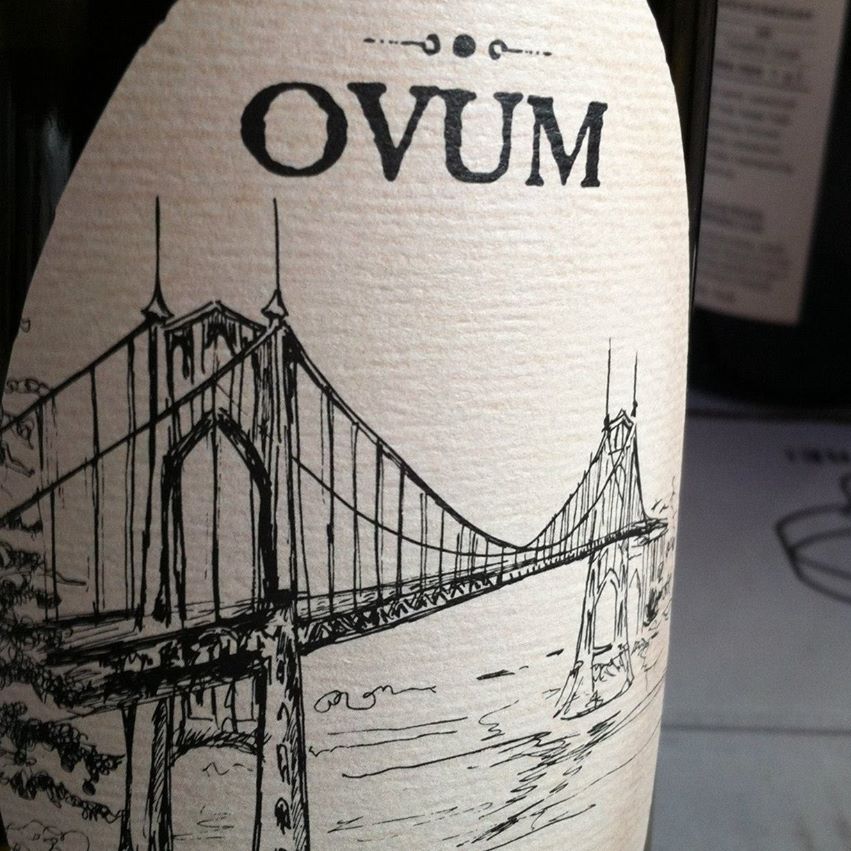 The numbers are impressive but the wines are more so. They are texturally complete and supremely balanced with thrilling acid weaving through crystalline fruit and spicy lees, minerals giving that extra salty background tug and the simultaneous impression of weight and lift. Rieslings that rhyme.
Italy
Yeaster Bunny bounces in from Sardinia
Panevino is located in Sardinia, near a town called Nurri. This area is marked by beautiful rolling hills predominantly of schist that rise some 400 metres above sea level – making this site of great historical importance to the island's viticulture. However today, the full potential of this zone is not realised because, with the exception of Gianfranco Manca and a few neglected vines, the area is now dedicated to raising sheep due to recent EU agricultural subsidies that enticed people to convert old vineyards into pastures for grazing.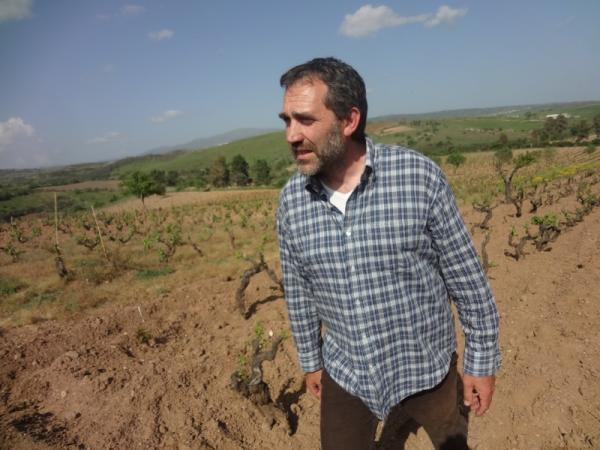 This is the story of Gianfranco Manca, formerly a baker, who, having taken over his uncle's bakery made delicious, prize-worthy Sardinian breads.
With the bakery there also came some plots of land with some very old vines that had somehow remained although practically neglected for years. Panevino – you can see where I am going with this. The vines were trained in alberello (goblet), the traditional bush-system used on the islands of Italy, numbered over thirty different varieties, but mainly Cannonau. Since he was already an expert at fermentation with bread, Gianfranco believed the natural progression would be to understand wine fermentation with the help of these vines. He set about rehabilitating the old vines and planted a parcel of new vines of Monica and Carignano del Sulcis, the local strain of the famous grape. Although he started making wine in the mid 80's it wasn't until 2005 that he was ready to put a label on it and offer his interpretation to the rest of the world.
"Following the steps of my family that lives the vineyard life since over a century, "panevino" ("breadwine") is born. Why panevino? Panevino is the essence, the essential, simplicity, daily life, celebration, truth: Daily life turned into celebration, celebration every day. All that I bring it with me in the vineyard, I hoe it, prune it… The vineyard returns it in the shape of a few concentrated grape bunches.

The vineyard is the heart of our farm's activity; it covers five hectares, the rest of our life laboratory is made of olive trees, corn, vegetables and legumes".
The vineyards are on exposed windy slopes with schist and limestone at five hundred metres altitude and are subject to dramatic temperature fluctuations. Minimal intervention is the watchword – one treatment only with sulphur and lime, no fertilizers (other than what the donkey might release something once in a while!) The same principles apply throughout the winemaking process: manual harvest of grapes in small boxes, no fining, clarification, acidification or deacidification in the cellar. "We use only GRAPES (and prayers")
Gianfranco Manco makes what nature gives him in each vintage. The whys and wherefores are irrelevant, you won't prise technical information from him – even with a special crowbar designed for the task.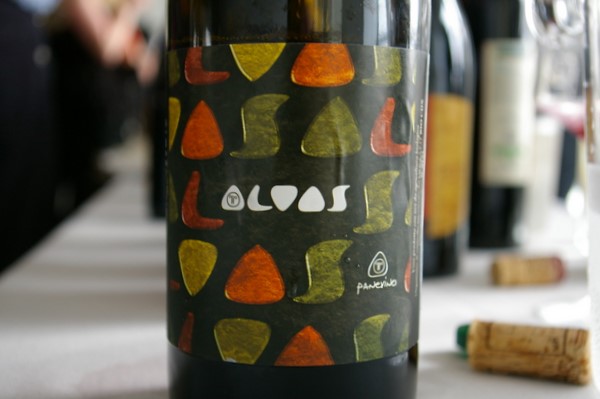 Alvas is his extraordinary white wine made with Vermentino, Vernaccia, Retallada, Semidano, Nuragus, Nasco and Malvasia grapes, experiencing extended skin maceration (eighteen days). Meaning white – ha – the wine is hazy-amber with a subtle nose of orange flowers, verbena, ricard and apricot skin. Colour of pale ale – tick? Almost malty nose? Tick. Ginger-flecked butter aromas? Tick. Extreme moreishness connoting natural winemaking? Triple tick. This is summer as a merger of spring and autumn – wild flowers mingling with pulped orchard fruits, a sprinkling of rock dust and cooked macchia herbs thrown in for local colour, completing a marvellous brew that quenches thirst and eats bottarga for lunch.
Arriving Soon…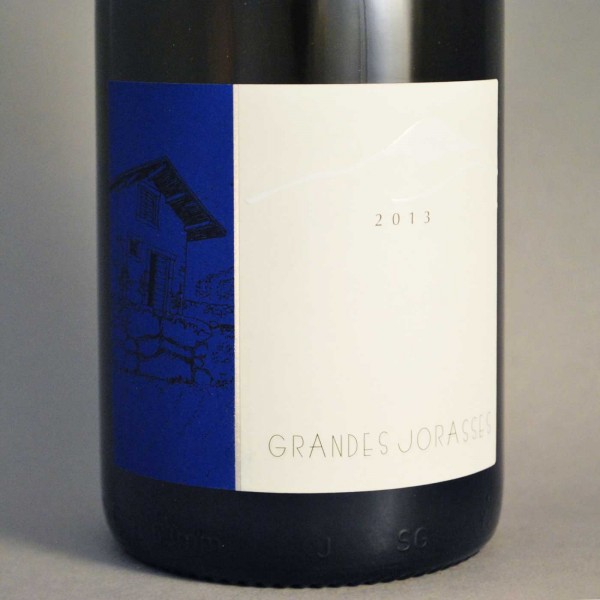 Knowing that you like to be teased with news of "jam tomorrow" we are pleased to welcome the imminent return of Les Grandes Jorasses from Domaine Belluard – stunning biodynamically-farmed Savoyard Altesse (Roussette de Savoie for those in the know). New to the Garnacha squad a brace of cheeky reds at the sort of incredible value that Spain specialises in: Casa di Si's Pablito and Chiquitin from Calatayud (wines made by Iwo Jakimowicz and Sarah Morris of Si Vintners); from Benoit Courault a pure Grolleau and a Pet Nat called Eglantine; a raft of Arbois wines from Domaine St Pierre because too much Jura is never enough; delicious natural wines from Domaine Yo Yo in the Roussillon including KM 31 Rouge, Akoibon, and Restake Blanc. The distaff side of Foulards Rouges, less carbo, more trad.
As I write this this the 2015 Testalonga wines will have landed, swelled by several new cuvees from Swartland (some on allocation) including three "Baby Banditos" – one a UK exclusive, and a pair of Harslevelu (Mangaliza and Mangaliza II). Because we (and he) can. Try repeating that three times after a glass of Craig's vino. If you are a label junkie you'll adore Craig's very personal reasons behind each one. A very fine Syrah from Intellego (Jurgen Gouws) has also landed – we love his wines, all acids and angles, and, finally, because you can never have too much of a good thing, a brand-new wild-style fynbos-scented Chenin from Luddite, being a blend of very old and young vineyards in the Bot River. (Not short for botrytis, by the way).