Last week we uncorked a few bottles in the basement of Terroirs and put together a rough tasting called New & Recent Releases. As the clunky title suggests this was a compilation of wines out of the hordes of newbies that had arrived in the last two to three wines – plus a few precious samples that we or our customers would hardly ever get the opportunity to taste (such as the amphora wine of Thierry Germain and the 2000 vintage of Patrick Corbineau's Chinon Beaulieu).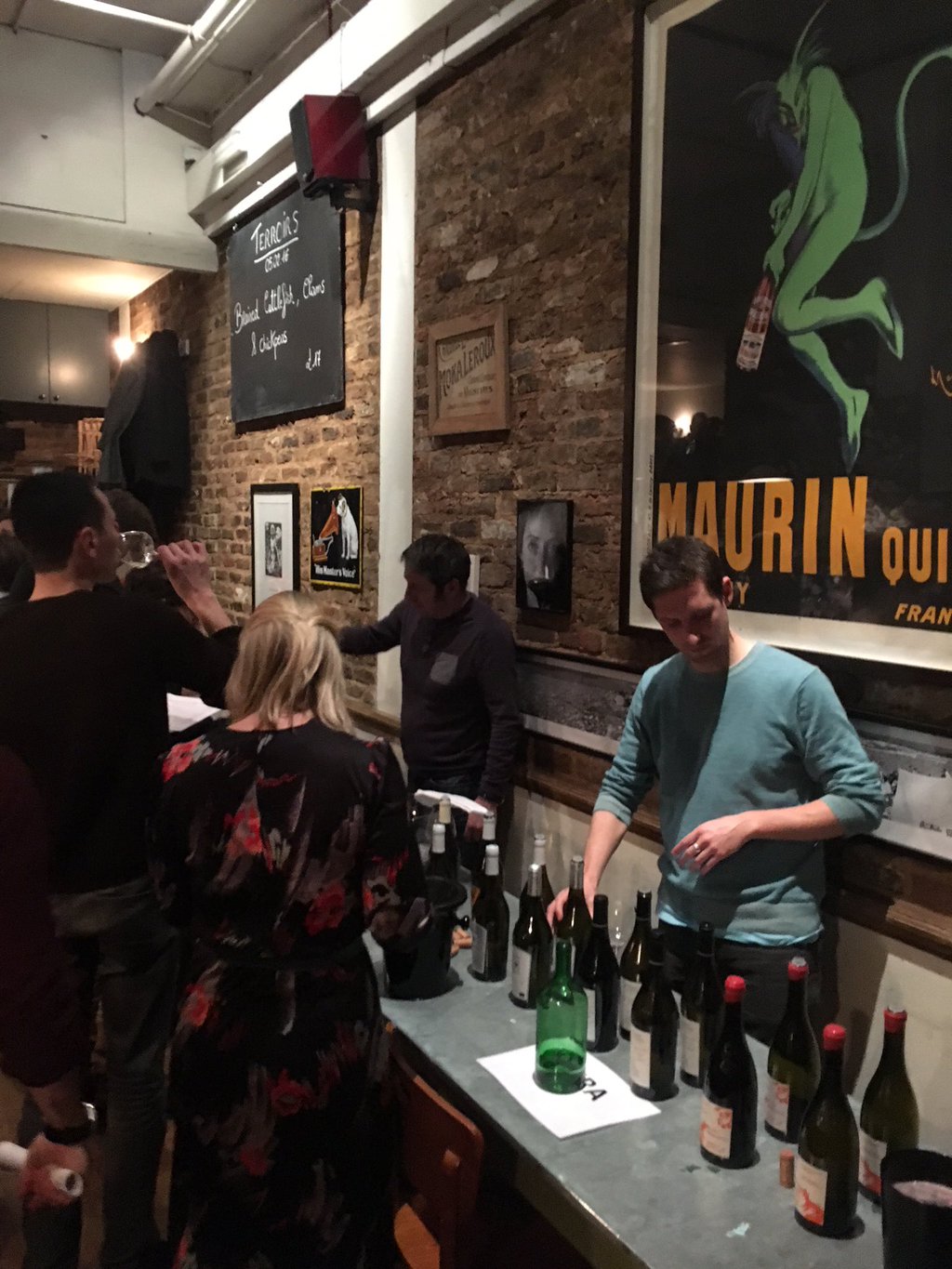 What They Said
David Clawson of The Remedy noted: "Another 'naturally' great tasting. Favourites among favourites were the 'wild men' of down under, the new new world of America, the Styria orange master Mr Muster and of course some Jurassic goodness."
Andres Ituarte was similarly positive: "The tasting yesterday was great. I really liked the Pinots from Gerard Sshueller and the Nicolas Reau, Descente Amphores Rouge was stunning. The American selection across the board was very good as well. Lots of freshness to the wines with juiciness and flavour instead of weight – I like that."
Home Choices – France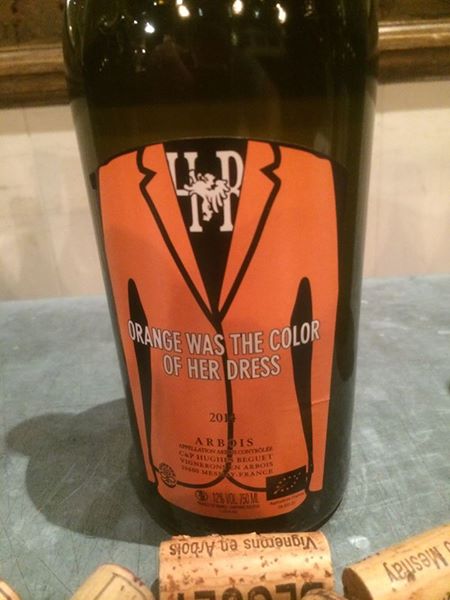 The Cavistes, when they were able to slip the surly bonds of their pouring duties to sample the many vinos, waxed lyrical. Andrea enjoyed Philippe Bornard's Savagnin and PlouPlou – both "showing well with very good balance and taste". Pinot Noir La Roche from Domaine de la Borde displayed "lovely fruit" and was "very delicate" whilst "Orange is the colour of her dress" (Patrice Beguet), an eight-month skin contact Savagnin, provoked "lots of interest and positive feedback". James Board, cunningly positioned behind the alpha Jura station concurred with these assessments: "Everything from the Jura was [spot on], especially the Beguet wines which people loved and represent fantastic value."
Twas such a super selection – in lieu of the perennially absent Houillon wines you have Bornard – the Ploussard is a reference for this variety and super medication for those suffering Houillon withdrawal. The white, a stunning Savagnin Les Chassagnes, is topped up and aged – resulting in a very complex wine with buttery roundness yet fine acidity. La Borde wines are equally natural in the vineyard and upbringing, but stylistically crunchier and more direct. The Chardonnay is currently emerging from its carapace– a more muted style with seashell notes. The Pinot Noir, as mentioned, is a delight, vivid red stone fruits, lifted acidity. As for the wines of Hughes Beguet – great value in Jura alert! These are fruit rather than nut wines and a great introduction to the region if you're not a fan of fenugreek (the sotolon note of sous voile). Michel Gahier's Chardonnays are always wonderful. The Fauquette, being sous voile, is markedly different to Folasses and Crets but equally drinkable carried on waves of bright acidity.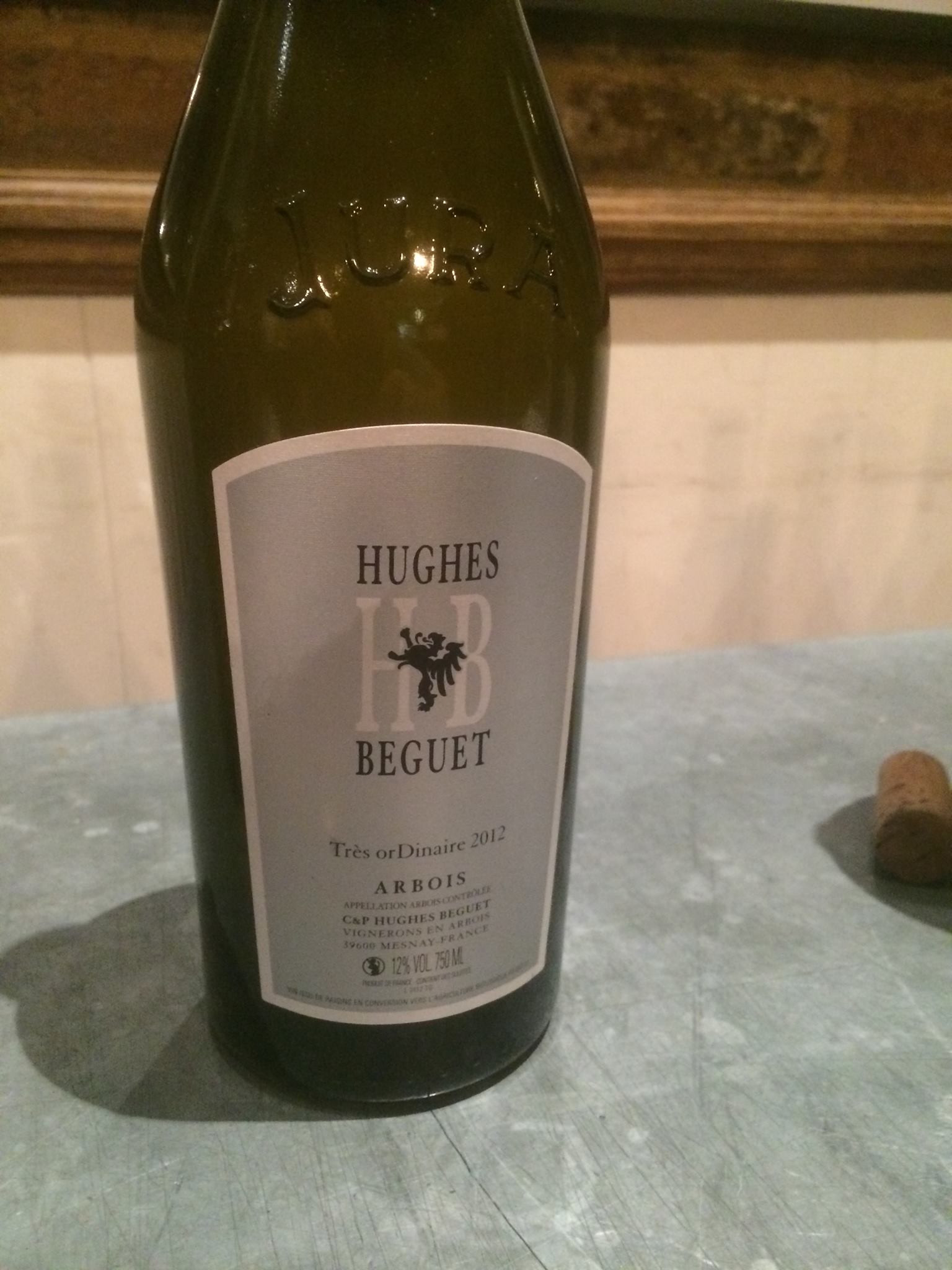 Cooling their heels with the Jura wines were a fabulous selection of Loire rarities. First up a pair of Patrick Corbineaus. Our previous vintages, 08 Chinon and Touraine, recalled an elegant stylings of old-fashioned Bordeaux, but this brace were a bracing move in a more natural direction, the fruit darker, the wines wilder – as if they had been unleashed from the constraints of appellation. Of the two Beaulieu (formerly known as Chinon) was slightly more regal, Cumelle more rustic. Vin de France is the new appellation – or something. Whilst the wines are not so rare in themselves Monsieur Corbineau's non-responsiveness to the usual channels of communication put his wines firmly in the unicorn category.
Talking of mythical critters everyone was thrilled to taste Domaine des Roches-Neuves Saumur Terres Amphora and Nicolas Reau's Descentes aux Amphores Rouge. The Terres with its skin contact was very pretty, its pinkish-orange hue seemed to twinkle under the lights, and the Descentes epitomised finesse and elegance. Check out the Pompois for the mini version of this reds.
Nestling next to these nobles was Domaine du Moulin Cour-Cheverny Chataigners, which lost nothing in comparison with its illustrious neighbours. Cour-Cheverny is one of the redoubts of the Romorantin grap and this was as energetic a version as you may ever try. As the name suggests there were notes of chestnut honey and beautiful acid structure. Romorantin does not lack for acid.
Both Dario and Andrea praised the Riesling Kumpf et Meyer as representing "value for money" with "its nice varietal character and minerality", whilst Andrea thought Le Petit Tetu from Jean-Michel Berrux "spot on with lovely aroma".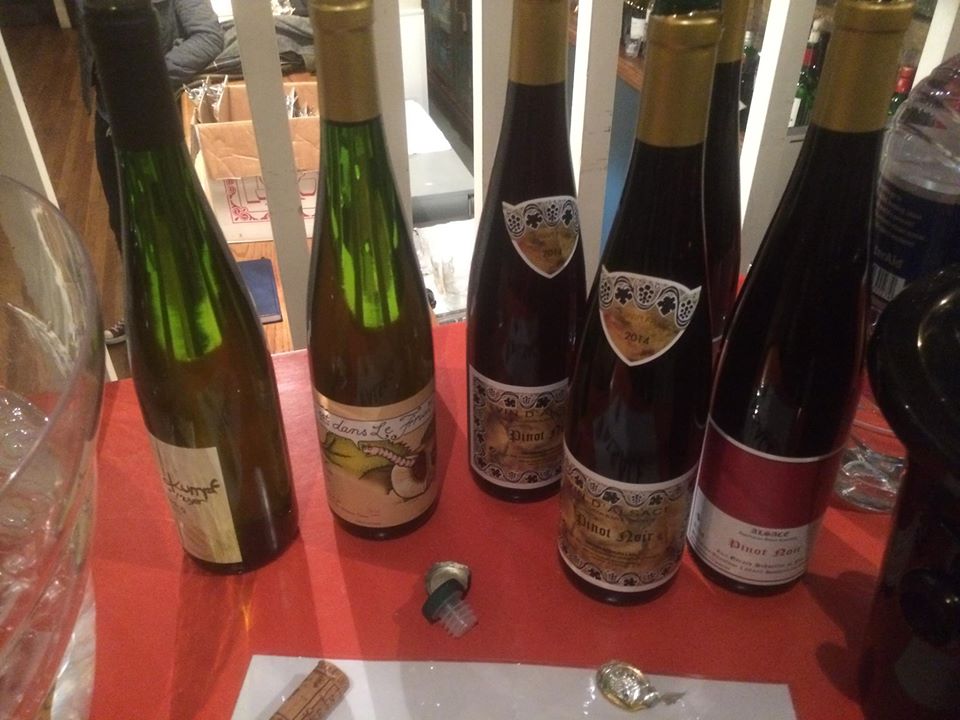 I was particularly enamoured with the Bruno Schueller wines. The Pinots were eloquent, almost feminine – if I may be allowed a Broadbentism – but still with the underlying structure that suggests grand ageing potential. The LN Pinot was outstanding – 1er cru Burgundy standard with whippy red fruits, wild mint and graceful tannins. The more frivolously-labelled white known as Le Verre est dans le Fruit Blanc had creamy-leesy baked apple fruit balanced by natural acidity. If Riesling were made in Jura this is how it might taste. Yes, they knocked me on my Alsace!
Chasselas Marin, Les Vignes du Paradis garnered rave reviews from all and sundry. Dario's take: "Slightly oxidative maybe, round, spicy, very very mineral. Wow factor guaranteed". Maddie said: "Having lived in Switzerland [I know] that some versions of Chasselas have so much acidity you feel like you have been electrocuted – and not in a good way! This has elegance, balance and lovely minerality, a lovely thing for what is often such a nondescript variety." I was also very impressed with the Burgundies from this domaine, shyly masquerading under Vin de France. To be fair the Heritage Mas Ancetres white and red and En Passant Devant Le Chateau are no-one's idea what Burgundy should taste like. Which is not such a bad thing. For starters the fruit for the Pinot is throbbingly purple rather than Burgundy-hued and the wines possess a thrilling stony austerity that would bring a smile to the equally stony face of Hubert de Montille (he who loved "chiselled wines.")
Next time… Spanish (Can) Credo, Styria vs Burgenland, yellowish-orangeish-pinkish Aussies, left field Californians.