I was honoured to be invited by The Drinks Business to offer my tuppence hap'orth of half-baked opinions about more niche Austrian wines, or life beyond Gruner, as it might be called.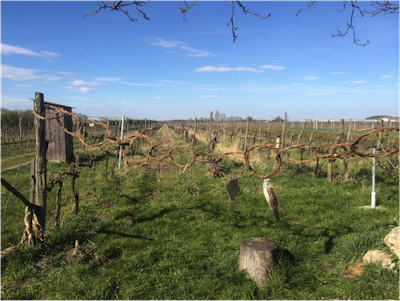 A little mis-en scène: Until comparatively recently Austrian wine sales in this country were scarcely a drop in the Neusiedlersee. The Weinskandal of 1985 tarred the entire wine production of the country with the same brush and it took the best part of fifteen years for export business to recover. Then, in a blind tasting in 2002 (at the Groucho Club, if memory serves) Gruner's relatively unheralded glories were opposed to top cru white Burgundy. In a Judgement of Groucho Gruner triumphed and became the instant darling of a few wine writers and a tiny handful of informed sommeliers. Even after this Gruner enjoyed an uncertain identity, for example, appearing on wine lists in the aromatic section+ juxtaposed with its alter ego, Riesling. And if you asked anyone to describe a typical Gruner heads would be cudgelled, brains would be racked and the descriptors "white pepper" or "spicy" or "rich and full-bodied" would be pretty well the beginning, middle and end of it.
But although Austrian wine remained, relatively speaking, the preserve of specialists and primarily associated with the quality end of the market, it had at least planted a flag. In the last three years (say) the growth curve of Austrian exports has been steep. And so the talk at The Wines of Austria was to examine the potential of Austrian wine beyond brand Gruner and to consider some of the other exciting varieties.
The conversation ranged around different indigenous grapes and their respective commercial potential, but that's no more than a classic quick marketing fix. Focusing on the varietal qua varietal is a shallow way of assessing wine when we should be more telling the underlying story. Of course, such branding hook of name recognition works with Argentinean Malbec and Marlborough Sauvignon, but these are regions where reservoirs of facsimile wine are produced and consumer awareness (linking grape to region/country) drives the engine of growth. Austria is not like this – nor should it be.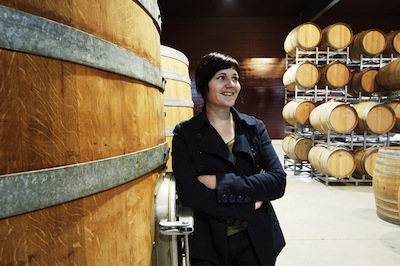 The new generation of growers: small groups of younger growers who've travelled widely and whose palates are not confined by the previous generation. There is an exchange of ideas, a willingness to experiment, a desire to make wine for oneself as well as for the traditional market.
Speaking of which, those who work naturally, find their keenest audience elsewhere – in Japan, Denmark, the USA and Australia, where sommeliers and restaurateurs appreciate originality and wines with a more gastronomic profile.
Embracing terroir: the interpretation of grape variety through soil, climate and responsive farming. If we look at Styria, in particular, we may discover the most stunning examples of Sauvignon Blanc, from grapes harvested by hand with ripeness in the juice and colour in the skins, fermented slowly in big wooden barrels with their own yeasts to extract the most complex aromas and phenolic textures. This is less about Sauvignon then about place, and about farming and methodology.
The winemaking dialectic. Sometimes we need to look back to look forward. As mentioned there are generational shifts of style and emphasis. The vignerons are thinking about the way their grandfathers and great grandfathers used to make wine and taking their inspiration from that cultural example. This is a different narrative where cultural tradition meets the modern mindset and the best is drawn from both, creating a new identity (as opposed to tracking the perception of what the market might want).
Small is beautiful – Austria should focus on its strengths, which include consistency, a strong sense of origin, the personality of the growers and the sheer quality of the top wines. This is not a country that is going to factory farm wine – indeed the organic and biodynamic movements are particularly strong here. Growth should be quality-rather-than-quantity dependent.
And, by the way, the table was oblong.