Keep your eyes on the wines:
2014 Vin de France, Melonix, Jo Landron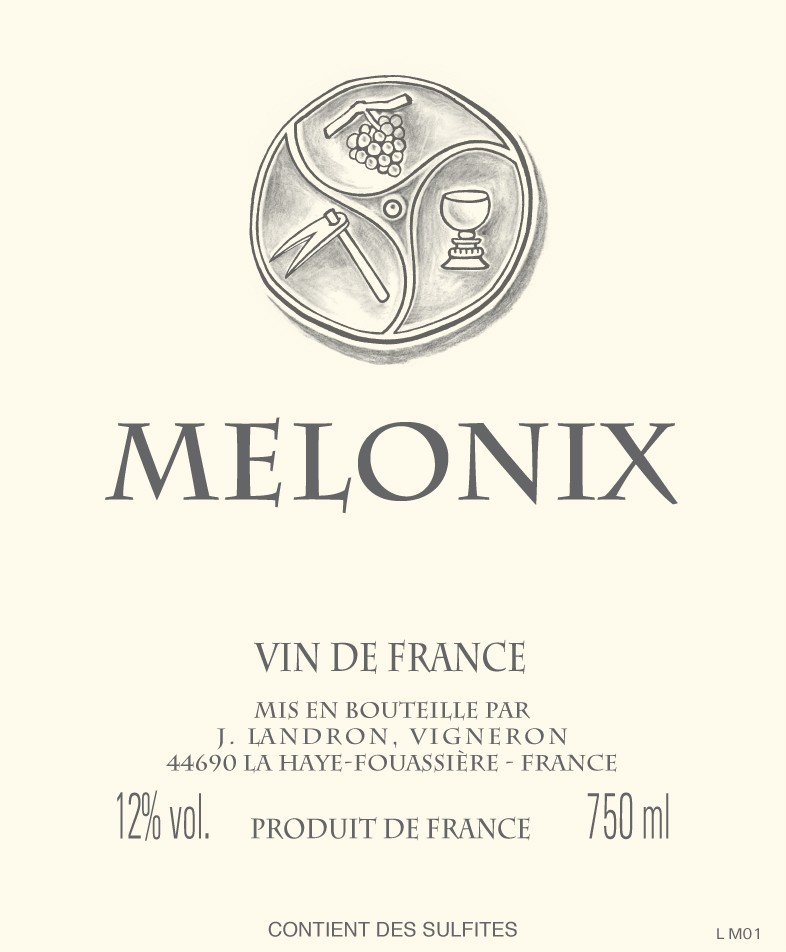 This is Melon ++. Melon as in Muscadet. But with a natural malolactic and no sulphur added. First pour is tight, the wine coiled in a spicy-leesy knot. The wine unwinds with air and with a few hours under its belt reveals some punchy sappy red and yellow apple fruit whilst the grippiness abates a tad.
Condensed description: Muscadet, Jim, but not as we know it
2013 Vin de France, Cuvee de Chat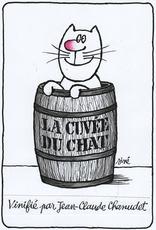 Fancy a quick "chat" or just keeping tabbies on a particularly meeowverlous Gamay from Jules Chauvet's own vineyard? The feline's mutual – we love the label of this playfully serious/seriously playful Bojo.
The facts? Old vines Gamay from a vineyard planted near Moulin-a-Vent on granitic sand. Hand harvested, whole bunch, semi-carbonic, wild yeasts in plastic vats and then aged for nine months in foudres. A little SO2 at bottling otherwise natural as can be.
The vineyard, which was once owned by the great Jules Chauvet, was originally purchased by Marcel Lapierre and Jean-Claude Chanudet. After Marcel died, Marie Lapierre joined forces with Jean-Claude to breathe life into this bonny cat.
Condensed description: Bojo-Lion!
New arrivals
Neuburger Bambule!
Judith Beck, Burgenland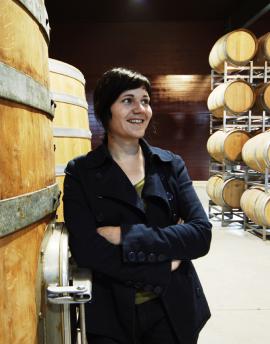 Judith Beck is one of the new generation of growers doing great things in the Burgenland. She is a member of Respekt and the Pannobile group that seek to maintain high standards of farming and winemaking practice with the objective of carving out a strong cultural identity for their region.
The most beautiful of these vines – she prefers the traditional varieties such as Zweigelt, Blaufränkisch, St. Laurent, Weissburgunder and Chardonnay – lie on the slopes and the hills of the Wagram. This is the name of the area of slopes which are, for the most part, exposed to the sun and rise gently from the lowlands east of the Neusiedler See lake to the so-called Parndorfer Platte.
The soils here are extremely diverse. In fact, a single vineyard alone can comprise humus, gravel, loam, limestone and minerals – the ideal basis for complex, multi-faceted wines that reflect their origin. Naturalness and identity are the features that Judith Beck wants to see and to show in her wines. This approach is also a reason that she has been inspired by the ideas of Rudolf Steiner since 2007. That means she uses holistic methods in her biologically-managed vineyards in order to keep the vines naturally healthy. This includes greening, care for biodiversity, fertilizing with biological humus. Consequently, Judith Beck does not add cultured yeasts, but instead "risks" allowing her wines to ferment spontaneously – in other words, truly naturally.
The Neuberger Bambule is manually harvested, undergoes five days of maceration, is then pressed with wild yeast fermentation in old barriques and aged in the same for a further 12 months, before being bottled without fining, filtration or added sulphur. This is a properly turbid wine in the nowt-taken-out idiom. The acidity is low, but the wine thoroughly coats the mouth with its crunchy herb-drenched flesh-fruit and has urgent energy.
Condensed description: Cloudy Burgers
And a brief word about…
Kelley Fox Wines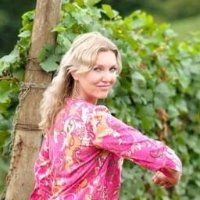 Not a profile as such, nor an in-depth analysis of the wines but a transient personal feeling about Kelley's wine. The first sensation (what I smell, when I taste) is the strength of the terroir. There is a Gaelic expression Is Blath an Fhuil – "the blood is strong" – and I feel the sanguine vitality of the respective vineyards pulsing in the wines. Kelley Fox disappears into her wines (for want of a better expression); hers is a reclusive, generative presence – she understands her wines whilst detaching from them. Meanwhile, the taster needs to approach with an open mind and an open spirit; in other words, not burdened by preconceptions of what Oregon Pinot Noir might or should be. When you drink a bottle of Momtazi or Maresh you should embark on a journey – these wines embody everything that is wonderful and intriguing (and occasionally frustrating) about Pinot Noir. They carry the darkness and light equally in their souls, sometimes they are temperamental and sometimes they beam with pure energy. What I love most of all is their opaque transparency. The oxymoron is justified; the wines are limpid, sans veneer, whilst the fruit is dark, volcanic, throbbing. There is deep-rootedness, but not heaviness, textural completeness but not obviousness, flowers, herbs, earth and sky, all rolled into a whole.
Three wines – Mirabai, Momtazi and Maresh. All authentic and true to themselves. The truth is in the tasting. In lieu of knowing the wines, you can certainly "feel" them.