Kelley Fox and her beautiful wines.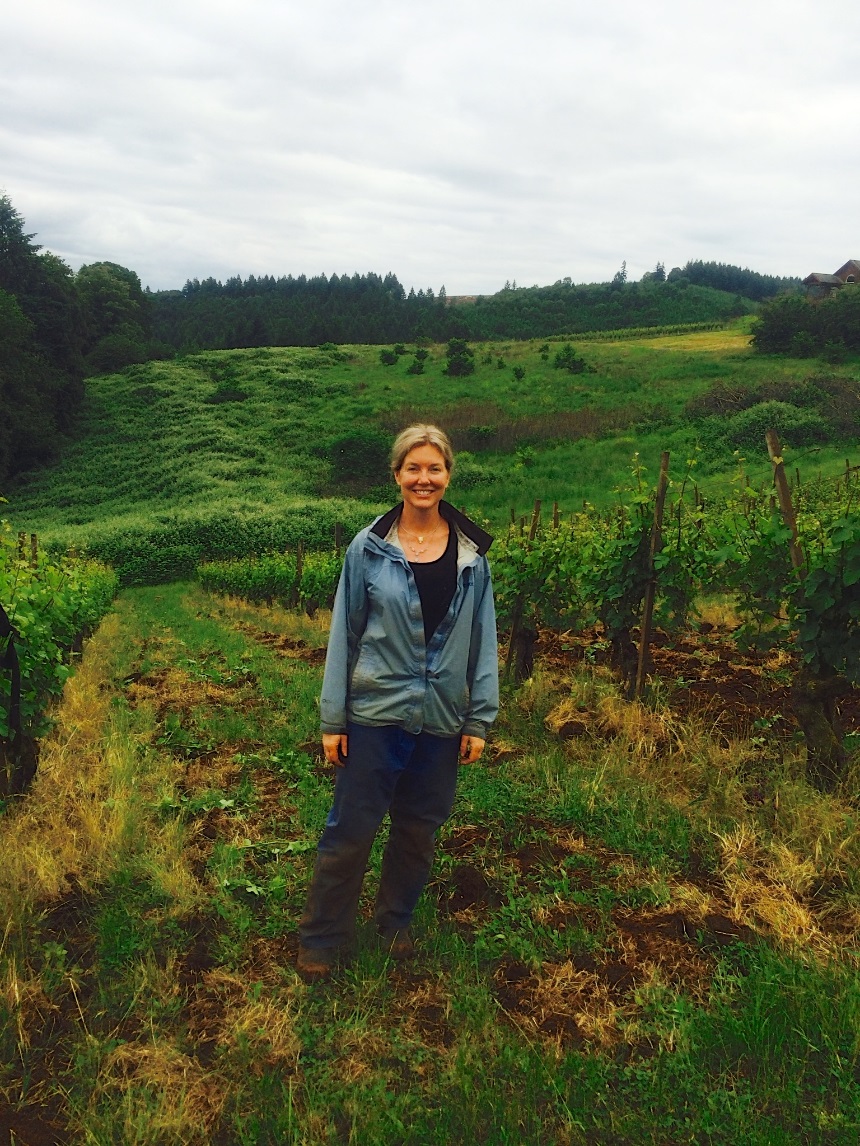 One of the greatest lessons I have learned about real wine is that you can't push it around. Raiding the alms-basket of words and flinging sundry fancy definitions, reducing it to a pat formula, dilutes the mystery and serves to cheapen the process. Wine, as one grower observed, takes a minimum of 18 months to make – that's the blood, sweats, tears and fears of the vigneron(ne) added to the myriad complexities of vineyard and vintage. Reducing the flavour profile of a single wine to a punnet of blackberries (or whatever) and a stave of oak is a kind of modern intentionalist fallacy as it presumes that the winemaker makes the wine for a narrow critical purpose rather than frees the wine to express something truly original about where it comes from.
Sweet is the lore which Nature brings;
Our meddling intellect
Mis-shapes the beauteous forms of things:—
We murder to dissect.

Enough of Science and of Art;
Close up those barren leaves;
Come forth, and bring with you a heart
That watches and receives.
Kelley Fox makes real wine. She takes quotidians, imperatives and impositions out of the equation. When you taste the wines you try to respect the underlying processes and understand the place. For these are living wines, aromatically intense yet graceful, wilful and capricious, tough yet tender. They are palpably impalpable.
A brief biography of Kelley. Having been part of a PhD program in Biochemistry at Oregon State University, studying enzymes, she became General Manager and Winemaker of Torii Mor Winery before working a stage at Gibbston Valley Wines with Grant Taylor. Eventually she became associate winemaker at The Eyrie Vineyards, making the wine for the late great David Lett, and moved on to become head winemaker at Scott Paul Winery in 2005. Her wines are bottled under Kelley Fox Wines and she sources biodynamically-grown fruit from the rather wonderful old Maresh Vineyards in the Dundee Hills and Momtazi Vineyard in McMinnville.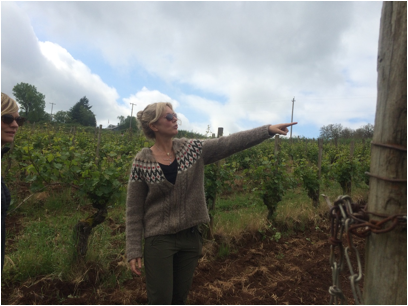 Kelley is the ultimate hands-on vigneronne, farming the vines herself, foot-stomping the grapes, overseeing every aspect of vinification as well as the nuts and bolts of winery management. Her wines have inspired considerable critical acclaim and admiration from the likes of Josh Raynolds, Jay Miller and David Schildknecht and she and her wines have featured in many other books and articles. Here is Schildnecht's panegyric on Kelley's Momtazi 2010 to give a flavour:
"In showing me only now her 2010 Momtazi Vineyard, Fox wanted to demonstrate that even 22 months after bottling it's still a "wild animal" in need of further taming by time in bottle, behaviour she insists is typical every year for her rendition of Momtazi (from clones 114 and 115 planted in 1998). The brash intensity of this Pinot took me by surprise-not to mention by storm-even after she'd tried to prepare me for it. "Did you fine this with horseradish?" was the first thing out of my scoured and invigorated mouth. The energy and incisiveness on display here is matched by an athletic, sinewy sense of leanness and structure. Sour cherry and red currant, holly berry and juniper-all in distilled as well as raw form; beet root and horseradish, inform the sappy fundament of this remarkable, vibrant, grippingly piquant Pinot. Expect a mouth-shaking and enervating performance for the foreseeable future, and quite probably surplus stamina past 2025."  
Kelley's wines are the living result of a dialogue between earth and air. She enjoys a tactile, spiritual relationship with her vines and is part of that dialogue herself. Her knowledge of them is profound; she feels the wines (almost painfully) as much as makes them.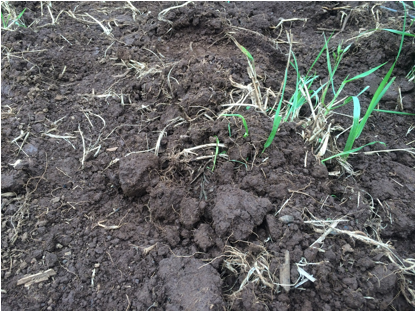 As far as she is concerned she exists to release and transmit the potential of the vineyard and does it most effectively when she is able to empty herself of emotion and ego. It is, at times, a painful birthing process, but there are compensations such as working in a spiritually healing environment amongst the flowers, the insects and the birds. All this imbues the hot blood of the wine and she is "the heart that watches and receives."
With this in mind to taste the wines properly is to try to sense them. With so much matter to decipher in the liquid the tools of language can be clumsy implements. True understanding lies in allowing the wine to reach out to you, unveiling its subtle art/magic by degrees, rather than straining to organise it into pat flavour compartments. The process of understanding is every bit as biodynamic as the culture within the vines, for it involves self-understanding as one of the preconditions for tuning into the natural frequencies of the wines themselves. The process of open understanding makes the wines nourishing, even healing.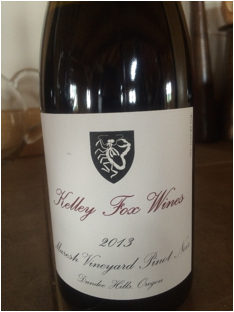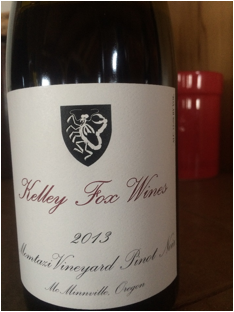 And the wines are beautiful. Not in the sense of being conventionally pretty. Their feet (particularly in Maresh) stand in the volcanic red clay soils after all, but in the more provocative sense of the word. They challenge, they elicit a reaction, they connect you to different places. For me they call to mind the passage in Lines A Few Miles Above Tintern Abbey where the poet Wordsworth is dimly conscious of an animating presence that makes sense of his surroundings.
And I have felt
A presence that disturbs me with the joy
Of elevated thoughts; a sense sublime
Of something far more deeply interfused,
Whose dwelling is the light of setting suns,
And the round ocean and the living air,
And the blue sky, and in the mind of man 
There's more. The wines are free. They have their light and their dark, their inner seams and outer delineations. They are strong without being heavy – and above all, they need time, their time.
There is no winemaking formula as such. No commercial yeasts or enzymes or additives. The fruit is harvested in the morning on favourable dates by taste or feel rather than analysis, hand-sorted at the winery. There is no cold-soaking and no pump-overs but Kelley personally does "whole-body" pigeage on the caps. Each block is fermented separately. The Maresh and the Momtazi bottlings so far have been 100% free-run and the wines are pressed at dryness in a modern basket press and both the free-run and press wine are settled-separately-before barrelling down. Malolactic fermentations are spontaneous and bottling is about 11 months post-picking and on biodynamically-favourable dates. Normally the wines are not racked once the barrels are filled at harvest until assemblage/bottling.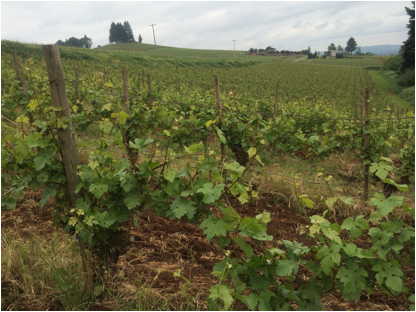 The personalities of the vineyards are undeniably and understandably different and Kelley channels them into their final forms. Maresh is on the volcanic brownish-red jory soils of the Dundee Hills – I can attest to their colour since my shoes are now permanently coated by the iron-hued dirt. The vines, planted on original rootstock, are almost venerable – one 2.29 acre block from 1970 is dry-farmed, another single acre block, similarly farmed since 1978. They teem with raw energy and the entire vineyard seems to emit a heady perfume.
Momtazi Vineyard, meanwhile, is in the foothills of McMinnville. McMinnville AVA is a blend of geo-climatic factors that make it unique among Willamette Valley AVAs. Specifically, the area encompasses the land above 200 feet and below 1000 feet in elevation on the east and southeast slopes of the foothills of the Coastal-Range Mountains. Geologically, this region's soil profile is dramatically different from the other AVAs in the Willamette Valley. The soils are primarily uplifted marine sedimentary loams and silts with alluvial overlays. Beneath is a base of uplifting basalt. Clay and silt loams average 20-40 inches in depth before reaching harder rock and compressed sediments, shot with basalt pebbles and stone. The uniqueness of the soils for winegrowing is in the 20 to 40 inch depth. Pinots tend to have a great backbone of acidity and tannin to balance the dark fruits, spice and earth. The Momtazi Vineyards are biodynamically farmed and have a brilliant energy. The place is bright and full of life.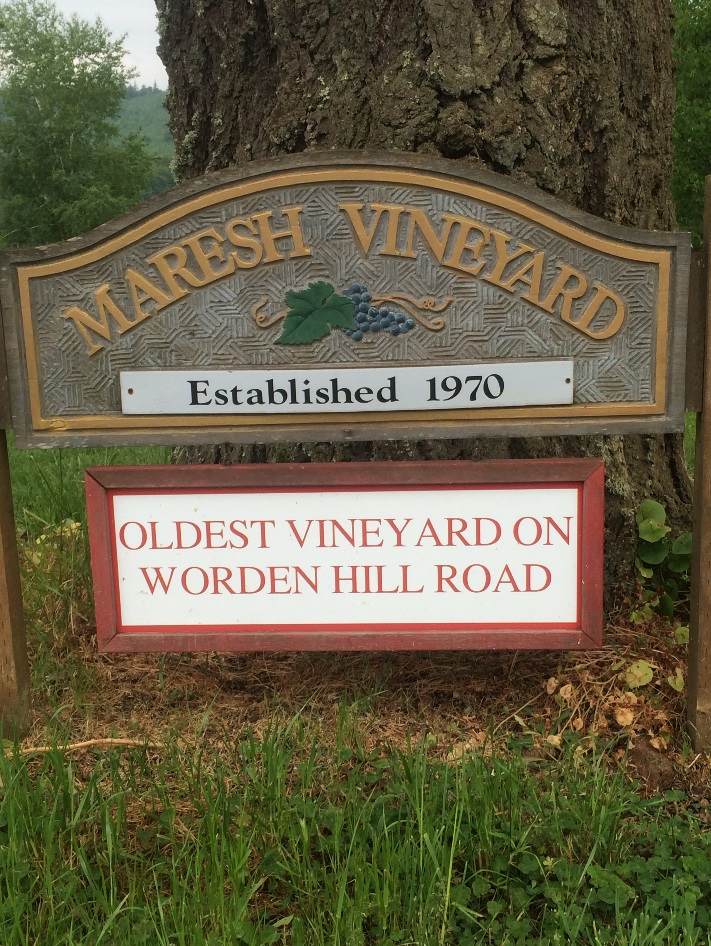 To the wines. From the taster's perspective I could swallow and regurgitate a lexicon of descriptors but that would be to miss the point. Having said that many have written eloquently and brilliantly about the wines – not least Kelley herself.  For me they are strong yet infinitely nuanced –on Maresh I get wild briary fruit interwoven with crunch of souring rhubarb and orange as well as background aromas of mint, wild herbs, earth, fennel, peppercorns and smoke. The herbal tannins lend a medicinal note and the beautiful natural acidity creeps up on you. Momtazi was beaming when I tasted it– there an initial exoticism on the nose (say Turkish delight – is this associative) leading into deeper aromatics of cool, crushed minerals. The wine had a fine depth and cutting edge with saline crunch and beautiful shape and whooshes with sour crunchy black cherry fruit. It is kinetic, salty, sappy and tonic, bursting with life. When I say is, I mean was. The wine does not obey human rules and will always have the last laugh.  Both the wines will move in the glass, both the wines will keep something back. With their tautness and coiling energy they straddle the divide between abrasiveness and elegance.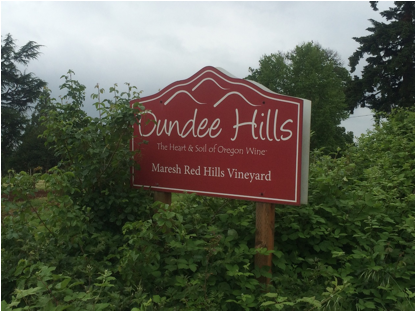 Words are words for all that and I will always have a special emotional relationship with Maresh. The vineyard is ornery – in clearing suckers and excess vegetation from the base of the gnarly vines I grasped many literal nettles and bumbled into brambles. I inhaled gorgeous natural smells. Each vine cradles its own micro-system – some were a floral and vegetal riot. As Thoreau said:
Nature will bear the closest inspection; she invites us to lay our eye level with the smallest leaf, and take an insect view of its plain. She has no interstices; every part is full of life.
Mirabai is a thirteen-barrel cuvee comprising 12 of Maresh and 1 of Momtazi in the blend. In 2013 the rains came hurtling down in September potentially compromising the vintage. At the time Kelley wrote: my 2013's have some of the wilful, moody, unpredictable, taunting, tricky, stormy, and rainbow-y energy of September. Never have I seen so many rainbows during harvest, and the baseline for rainbows in this beautiful land is always high. There appears to be a lot of light inside the darkness in the sky lately and it is exciting in the extreme. And today is the start of my (sweet) sixteenth vintage!"
In the end the fruit was picked in early October and Kelley did quite a bit of whole cluster for extra warp and weft. The ferments were wild, but she didn't adjust – just tasted and monitored. The resultant wines have thrilling purity and typical integrity.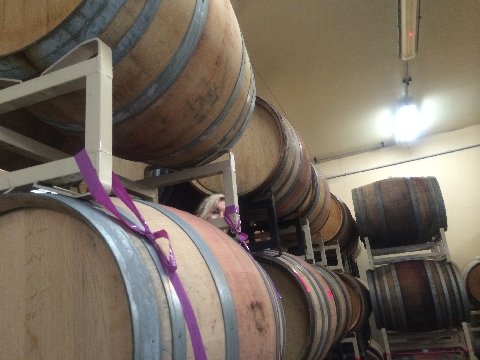 The Mirabai was released in February 2015. Kelley writes: "The texture is weightless and silken in a way that is pure pleasure. There is serious structure in this wine-yes-but in the way of hidden tensile strength. It is there, but would not be felt unless pushed. Or pulled."
This was the first KF wine I tasted. I loved its pinkish-red colour, its leanness and stone-fruit sparseness and al dente quality yet with something lovely and lingering shot through with cherries, citrus and saline flickers.
Once the wines are made, Kelley detaches from them. As the Georgians might say "she put them on their feet." She might deprecate the notion of being a winemaker. She is a combination of artisan, a communicator, a sensuous individual. She feels and understands natural beauty; she is brilliant, charismatic (yet reserved), loyal and respectful.  The wines reflect that – they make no concessions and are not polished to an easy sheen. They are what they are and isn't that the essential message of terroir?
If you love Kelley's wines (we'll call them her wines for the sake of argument), as I do, you'll learn a valuable lesson in humility. You understand that the great wines have a natural arc of development; that the vineyards, the rows and the vines themselves are individuals and that wine is a kind of fluid music where the rhythms are always changing. If you have the wherewithal to tune in you may hear a unique song.
For my trip to Oregon Kelley was also my Beatrice, a cicerone conducting me hither and yon. I cannot thank her enough for her patience, her understanding and her humour.
To be continued….