Phile under Pinot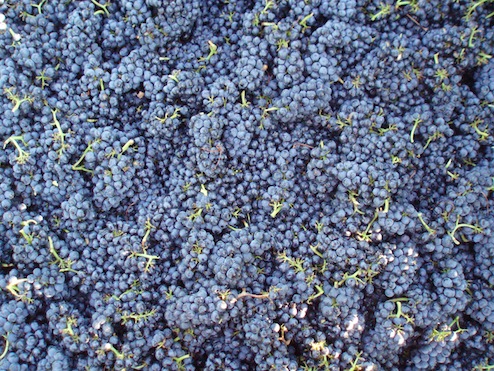 I'm sure Pinot's musky quality directly stimulates the part of the brain that processes sensuality yet I've had more unfulfilling encounters with this grape than I care to remember. One may dine out liberally on disappointment – one can't drink it, however. The 1980's vogue for cold maceration, extraction and new oak created a bludgeoning style of wine where rapier wit was desired. As Isabel Allende once wrote: "Erotica is a feather, pornography is using the whole chicken". And Pinot Noir, exemplified by much modern Burgundy, for a period of time, (in my opinion), became the stuffiest of stuffed chickens – alas.
To gild refined gold, to paint the lily,
To throw a perfume on the violet,
To smooth the ice, or add another hue
Unto the rainbow, or with taper-light
To seek the beauteous eye of heaven to garnish,
Is wasteful and ridiculous excess…
See? This is the problem, I am describing Pinot Noir not the way I love it but the way I most encounter it. I enjoy the grape most when, either sinuous and perfumed or chiselled and pure, it seems to express tears of limestone and describes a tangible aroma-sensitive seam on my tongue.
When Pinot Noir hits the mark though it rings bells and toots whistles. On my initial encounter with the lithe southern Burgundies of Clos des Vignes du Mayes I went « whoof » as if I'd been belted in the solar plexus. From vineyards first used during the Roman period and now reclaimed, this is terroir, tough, bright and beautiful, the wines literally singing through the stone.
Agility and raciness belie this Pinot's (Bourgogne "Auguste") concentration and multifaceted nature, a gouleyant wine underscored by elegance and subtle depths of layered mineral, mountain flowers and bright red fruits. I am reminded of Remy de Gourmont's aphorism: "Aesthetic emotion puts man in a state favourable to the reception of erotic emotion. … Art is the accomplice of love. Take love away and there is no longer art." I have also found pleasure in the sylph-like home vineyard Pinot Noirs of Pyramid Valley (Canterbury), the pale, unfiltered red flower scented wines of Binner in Alsace and the striking single vineyard Gevrey-Chambertins of Philippe Pacalet.
Bourgogne Rouge "Auguste", Domaine des Vignes du Maynes – 98 points
Mentioned in despatches:
Pinot Noir, Cuvée Béatrice, Audrey & Christian Binner
Earth Smoke Pinot Noir, Pyramid Valley, Canterbury, New Zealand
Gevrey-Chambertin 1er cru "Lavaux Saint-Jacques", Philippe Pacalet
Oxy-morons
Imagine a wine loaded with secondary and tertiary aromatics but not so much that it is lying on the ground and waving its legs in the air. Mature orchard fruits coated in dry honey (quince, apples, warm yellow plums) crossed with an amontillado nuttiness and then in the background an acute gunflint minerality that bolts the ensemble together. Think of the Balrog in the Lord of the Rings as it tumbles over the precipice in Moria and the whiplash of fire that snakes back from the endless pit and drags Gandalf down into the depths.  A wine bristling with authentic stony assurance that would verily gorgonise any wine educator or master of wine.
Quartz, Les Cailloux du Paradis, Claude Courtois – 97 points
Jura veiled and unveiled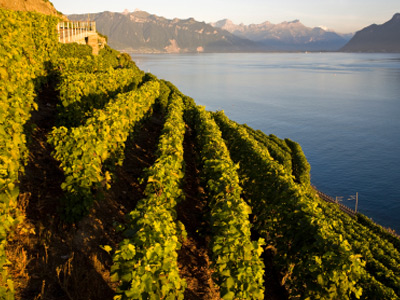 I've had a bevy (a bevvy?) of beautiful Jura experiences. Wines from this region possess their own brand of quirk, strangeness and charm and I admit I am a real sucker for Poulsard – the Houillon wines especially are transparent and generously simple, as if they had distilled umpteen generations of peasant wisdom and craft into a single glass. But it is the whites, aged under yeast flor, that produce ancient wines brimming with pure Jura's prudence. The classic vin jaune, austere and magisterial even after ten years, relents over the further passage of time, eventually embracing opposites, leesy warmth collides with galvanic acidity, taut structure corsets relaxed venerability.
Arbois Pupillin Vieux Savagnin Blanc, Emmanuel Houillon – 97 points
The Med herb-n-spice box
These wines turn up the volume and parade their unforced jolliness (we're talking old vine Grenache or Mourvèdre, Carignan and bold field blends thereof). The exoticism is underscored by a purity conferred by old vines and low-intervention farming. They possess heat, but are not themselves hot; the imprint of the sun is on them and they seem to absorb the very flavour of plants, wild bushes and trees. I have had two stunning examples of booming Cannonau, huge meaty reds slathered in prunes, tamarinds, bay and balsamic and cooked on hot stones. Metaphorically speaking. To coin a phrase they may have VA VA voom, but such purity also. Treacle-black (if not bible-black) Vigne Vecchia smells of tar, woodsmoke, balsam, black bread and roast meat as well as the Sardinian macchia notes of laurel, myrtle and bay. It has depth, viscosity and the kind of pure intensity that takes you straight to the vineyard and rubs your nose in the soil.
Tankadeddu Rosso, Panevino. Vigne Vecchia, Sardegna – 97 points
Tenores, Tenuta Dettori, Sardegna – 97 points
Skins and flowers
Some amber wines don't know when to stop giving. They possess amazing energy, as if the very life and soul of terroir had been absorbed into the skins. One example stands out: this wouldn't sit still in the glass, evolving from restrained floral aromas into a full-flavoured, complex, warm, spicy number with flavours of honey-dipped chestnuts and the exotic notes of the orient. Like so many white wines that see a combination of extended maceration and wild yeast ferment there was an al dente crunch to the mouthfeel – it is as if the skins were present in the glass. A whiff of ginger, roasted coriander seeds and maybe some cinnamon. Buttered citrus and briny elements from the Vermentino and the vivid ripe apricot-cut-with-cloves and orange peel aromas from the Malvasia with a sustained, warm and beautifully balanced finish.
Maremma Bianco, Massa Vecchia, Toscana – 97 points
Carso Vitovska, Paolo Vodopivec, Friuli – 97 points
Mentioned in despatches:
Dinavolo, AA Denavolo, Emilia-Romagna
Malvasia Ageno, La Stoppa
Violets
A generic description of those floral reds that put the petal to the metal. One thinks fondly of Michèle Aubery's Sierra du Sud with its oh-so-expressive primary Syrah unloading bags of floral fruit, seasoned with garrigue herbs and finishing with a freshness that elevates it above most other Côtes-du-Rhônes. Violets and their blossomy brethren are also aromatically present in Pinot Noir, Frappato, Ciliegiolo and Négrette – where the immediate deliciousness of these wines is often further invigorated by underlying mineral notes.
Côtes du Rhône "Sierra du Sud", Domaine Gramenon – 96 points
Mentioned in despatches:
Saint-Joseph Rouge, Domaine Romaneaux-Destezet, Rhone
Pithos Rosso, COS, Sicilia
Mountain dew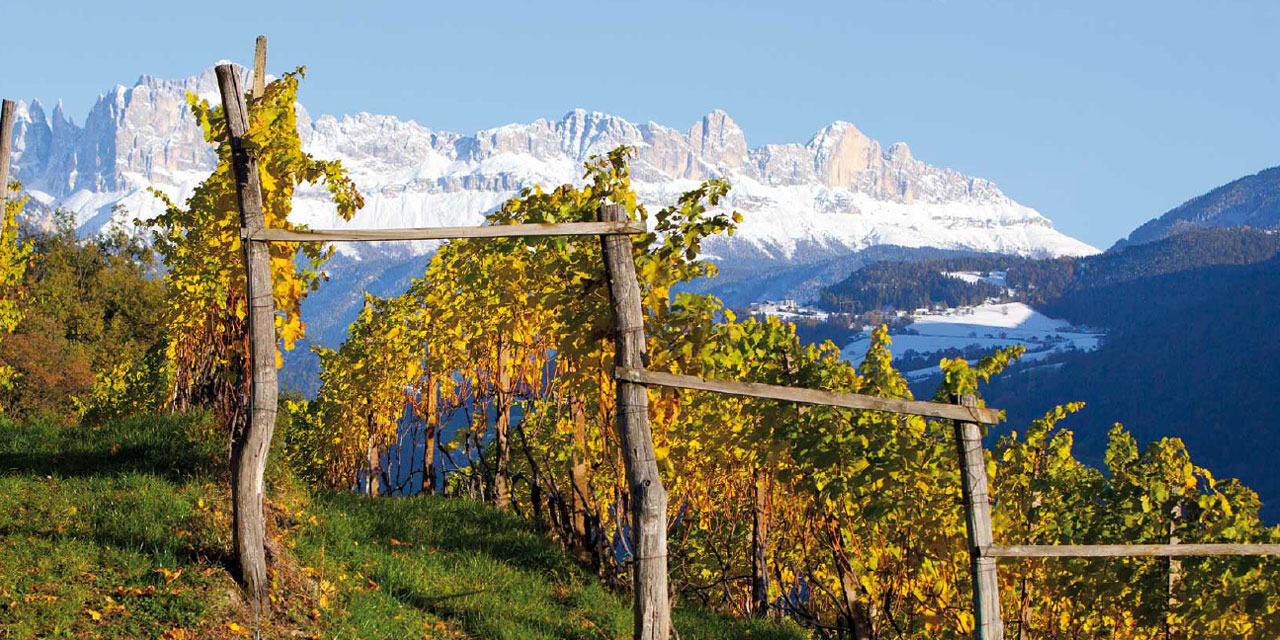 Irouléguy Blanc Hegoxuri? Bing! One of the great unsung wines of South West France? Bing again!
Sometimes, like Phil Connors hitting the mark with Ned Ryerson in Groundhog Day, a wine is so sharp, so on the money, that it is positively uncanny.
Hego is a wilful beast. When the wine sings, however, it hits pitch perfect high notes and bursts smilingly onto the most jaded of palates. A wildly aromatic blend of 50% Petit Manseng, 40% Gros Manseng, 10% Courbu with pronounced notes of tropical fruits–pineapple, grapefruit and passionfruit – this crunchily pure dry wine has wonderfully balanced acidity and luminous mountain mineral verve on the palate. Displaying brilliant tension, dynamic thrust and crystalline purity it tingles the buds and leads a merry citrus dance over every part of the tongue. There is a brilliant balance between ripeness and liveliness, somewhere between fruit and fruit zest that keeps you guessing and ensures that the wine is thoroughly alive from the first moment it touches the tip of the tongue to the final flourish as it disappears with alacrity down your gullet.
Irouléguy Blanc, Hegoxuri, Domaine Arretxea, Pyrenees – 96.5 points
Mentioned in despatches:
Gringet, Le Feu, Domaine Belluard
Muller-Thurgau, Feldmarschall, Tiefenbrunner, Alto-Adige
The whole ball of wax fruit
What puts the ape in apricot (The Wizard of Oz) »?  Karrière from Dard & Ribo does. It's Marsanne from a specific clay terroir that has subtle flavours that go on for minutes in the mouth. These wines trade in texture rather than aroma – you sense lanolin, the flesh and skin of the fruit, a subtle sensation of herbs and other fugitive je ne sais quois. Because of the relatively low acidity you work to tease out the secrets of these Rhône smoothies, a virtuous undertaking that is repaid in spades.
Crozes-Hermitage Blanc « Karrière, Dard et Ribo. – 96 points
Cornucopia!
The opposite in style to above and one whereby you can sit back in a well-upholstered armchair while the wine leaps all over you like an enthusiastic Labrador. Characterised by sweetness such as Chenin, Riesling or Sauvignon-sur-maturité. A luscious ebullient gobsmacker Rene Mosse's Anjou BB is a double-dip of plenitude. Sipping in a leisurely fashion over the course of three days I witnessed how the flavours peeled back to reveal more and more, such as ripe apples, quinces and golden plums rolled in honey-coated green leaves with cinnamon and musk and some spiky acidity added for definition. The wine moves with assur'd pomp, sometimes mellow and textured, sometimes sharper and more delineated.
Anjou Blanc BB, Domaine René Mosse – 96 points
Maximum minerals
A vital component to any wine, minerality is something you feel in your mouth. It can be detected on white, red and orange wines alike, and is a function of terroir and vine health. It often expresses itself as a subtle salty flavour in the background bolstering and "completing" the wine. So many wines that I enjoy possess this crunchy vitality that it is difficult to highlight one over another, but one stands out in a region where the majority of wines from this grape express nothing more complex than cold ferments and cultured yeasts. I am talking of Fiano from Campania.
Il Tufiello Don Chichotte is from the Zampaglione stable. Fum fo fi fee –ano, I smell the blood of a naturally-made wine that tilts at your conventional windmill. In the game of natural wine poker, yeasts are wild. Yet for all waltzing yeastiness there is apple and medlar fruit, soothing cool climate freshness and lickety-split minerality, taking us on a palatal journey in the way that meretricious, souped-up, "bling-laden" wines never do. Whereas manufactured wines urge and cudgel you at every step to feel their quality and admire their width, wines like these have zero pretence and no reference other than themselves. Appreciate their integrity and absence of both hollowness and flab; they are dynamic, linear, lean and pure. Notice and applaud the proportionate alcohol (12% for the Fiano) and the fine seam of minerality that gives the wines their pure focus. At the risk of alienating the terroir-deniers, these mineral-driven wines taste of where they come from – wherever that might be. Equally worth their mineral salt: white Roussillon or Catalan whites from old Muscat or Grenache Gris; Vermentino from Gallura or Patrimonio; Cortese from volcanic soils, and Carricante from Etna (eg Pietramarina from Benanti)…
Fiano Don Chichotte, Il Tufiello – 96 points
Mentioned in despatches:
Matassa Blanc, Cuvée Marguerite, Côtes Catalanes
Grotta di Sole, Antoine Arena, Vin de Corse
Pietramarina, Benanti, Etna Bianca, Sicilia
Sunlight held together by water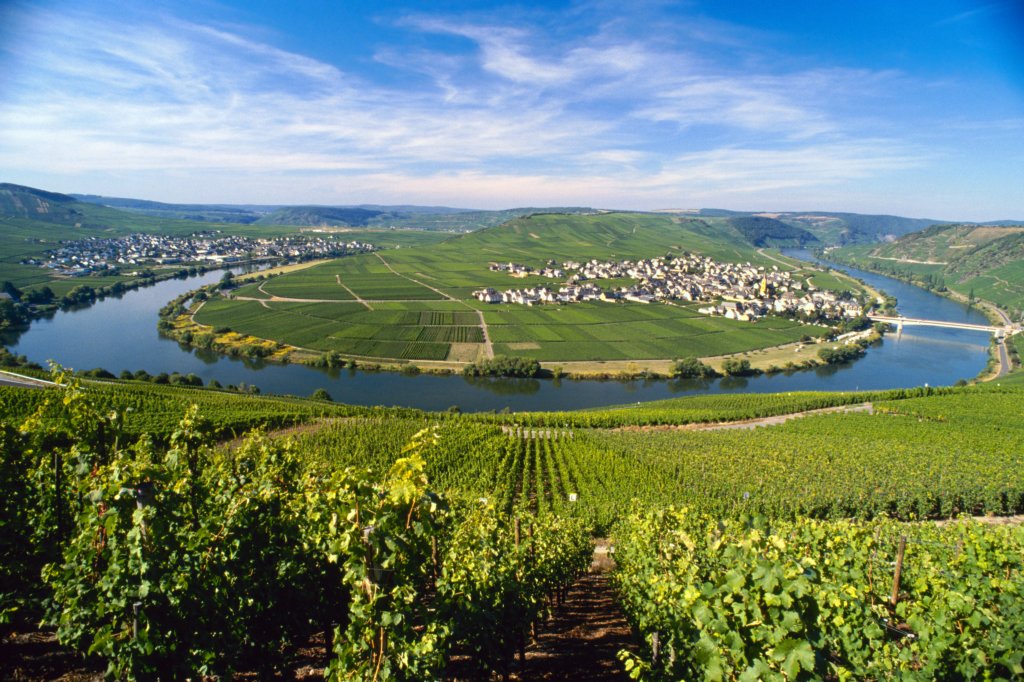 Galileo may have been thinking of aerial German Rieslings. My example is Peter Pliger's Riesling Kaiton. Normally a wine of searing rectitude, like crumbled stone shot through with a ray of shimmering acidity, but on occasion it is more come-hither with intense flavours of white peach, orange peel and apricot, brilliantly focused, showing noteworthy verve. Although a strong sense of minerality underscores the honeyed finish there are also beautiful nuances of candied ginger and quince. Dolomite alright on the night. Mosel and Nahe Rieslings are more filigree examples that seem to float ethereally out of the glass and glissade effortlessly across the tongue.
Riesling Kaiton, Kuenhof, Peter Pliger – 95 points
Serious juice which morgonnes
Strikingly beautiful limpid colour, aromas of irises and red berries, silky red fruits (sweet cherries) with energetic acidity and a final delicate whiff of smokiness that elevates the wine above mere juicy Gamay status and gives, dare I abuse that expression, Burgundian complexity. Oh well, I've said it now. Jean Foillard's regal cru Beaujolais makes a morganatic marriage with meat and game. The wine ages sumptuously.
Morgon, Côte du Py, Jean Foillard – magnum -95 points
Mentioned in despatches:
Brouilly, Croix des Rameaux, J-C Lapalu
Macon-Cruzille Manganite, Clos des Vignes du Maynes
Serendipity
A blank, my lord? This is for one that creeps up on you, the wine of astonishment and unexpected joy. Our brains calibrate our palates to taste in a critical fashion and to measure and evaluate experience. We need to jettison preconceptions and receive the wine as if we were discovering it for the first time.
To be continued in Part 3…