I once tasted a Georgian wine that had over 400 grape varieties blended into it. If ever there was a declaration of the symbolic desire to preserve a multi-faceted grape patrimony this was it.
Return of the natives
Symbolism is not only important – it often goes hand-in-hand with dedicated "grape-culture" rescue missions. Several regions throughout the world have spawned their own local grape archivists. In Gaillac, for example, celebrated vigneron Robert Plageoles notably grubbed up his Sauvignon Blanc vines a few years ago, replanting with various types of Mauzac (vert, rosé & noir) as well as the indigenous Prunelart, Ondenc, Muscadelle, Duras and Braucol.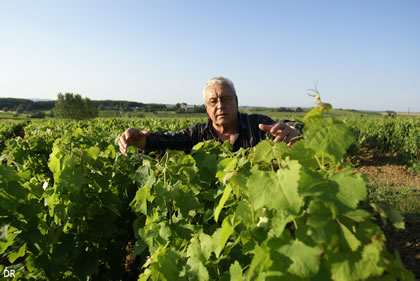 The wines made from these varieties were (and are) not necessarily commercial, but then that was hardly his overriding concern. Plageoles was reacting to the fact that a region, rich in vinicultural heritage, that has been growing grapes since Roman times, had been virtually colonised by a single variety. Each grape variety that puts down roots restores the natural diversity.
Rare birds
Thierry Navarre, meanwhile, has resurrected the forgotten Oeillades and the equally henstoothsome Ribeyrenc in his beautiful, organically-farmed vineyards in Roquebrun in southern France. He describes these as les cepages oublies. Over in the forests of the Sologne, arch-terroirist and rule-flouter extraordinaire Claude Courtois works with historic Gascon, Romorantin and Menu Pineau, but also composes secret field blends in his cuvées called Racines and Nacarat. If you ask which outlawed varieties might feature in these particular wines you will be met with the deadest of dead bats, for grape patrimony is not always about teasing out and isolating the individual varieties but using them in conjunction with others to express a certain inalienable truth about the terroir.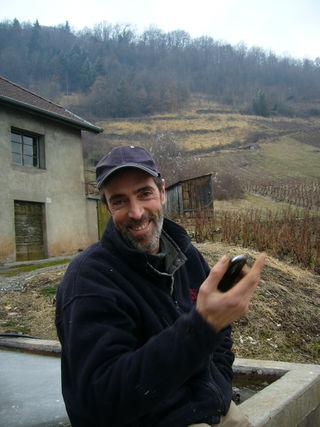 The Savoyarde Gringet has been preserved by Domaine Belluard in Ayse, whilst on the other slopes of Mont Blanc the vine growers of Val d'Aosta and Switzerland are flying the flag for aboriginal grapes by continuing to making wines from Prié Blanc, Petite Arvine, Cornalin, Fumin and Humagne – to name but a few local denizens. In other regions old treasures are being dusted off and unveiled again. Albarino introduced us to the charms of Galician wines, and further investigation has since revealed the identities of further intriguing local heroes – Loureiro, Treixadura, Caino Blanco (& Tinto), Albarin (no relation), Lado, Torrontes, Souson, Brancellao, Mencia and Godello. Some relatively commonplace, some rare, some singly, others in blends, their mere existence enhancing the reputation of the region for wine diversity.
Hundreds and thousands
It's more than a numbers and variations game. In their definitive Wine Grapes encyclopaedia Jancis Robinson, Julia Harding & Jose Vouillimaz identify and detail almost 1,400 distinct grape varieties. Italy claims 3,000 registered grape varieties, and, as for Portugal, Andre Dominés writes in Wine, 5th Edition:
"Portugal is often described as the country with the greatest variety of grapes in the world–according to frequently quoted estimates, there are supposed to be around 500 of them. But because no one has ever counted them all and distinguished genuine varieties from regional synonyms, there has to be some doubt about this figure. Wine experts assume, though, that there are 250 to 300 genuine grape varieties."
Georgia, meanwhile, boasts 540 grape varieties, 8,000 years of winemaking including the ancient tradition of making wine in qvevri. Some of these more obscure varieties may be a trifling footnote in the annals of wine encyclopaedias, but their continued existence serves to make us re-evaluate the historical, cultural, critical and commercial contexts in which grapes are grown. Georgia possesses a natural wine culture where diversity is cherished. This contrasts strongly with the strictly mono-commercial approach where the grapes are grown for the express purpose of making wines with a clear varietal identity.
The good, the bad and the ugly grapes
In the way that humans like to impute value to systems and impose hierarchies of taste, certain arbiters have determined that some grape varieties are inherently more aristocratic than others. Hence, Cabernet Sauvignon, Merlot, Chardonnay & Riesling have enjoyed noble repute, whereas, Carignan, for example, was long judged to be a base grape only capable of making base wine. Associated with vatted plonk du midi, dismissed cursorily by famous wine writers (you know who you are) as "a workhorse variety"; "not capable of greatness"; "should be grubbed up in favour of Syrah"; "the bane of the European wine industry" and "only distinguished by its disadvantages", Carignan was truly one of the mal-aimés.
In fact, Carignan was (and is) peculiarly suited to the Catalan wine-growing country (and, more generally, to warm Mediterranean climates elsewhere). Hardy low-yielding bush vines with deep root systems penetrating the bare rocky soils yield grapes with the substance to make interesting, terroir-driven wines. A few years ago some growers grouped together to extol the virtues of wines made from this grape,  and, in time, wine writers began to concede that Carignan was much more than a honest dobbin and was capable of producing splendid results in the right hands and with the right methods.
Bad appellations
The appellations, however, have yet to catch up with what's going on. Although many producers in the Languedoc believe its glory lies with old vines of Carignan, often dating back more than a century, the AOP will not allow for a 100% varietal Carignan. Benjamin Lewin MW writes in Decanter Magazine:  
"The authorities' hostility to varietal description extends to appellation rules that wines must be blended, usually from three or more varieties. So some of the best cuvées of the Languedoc are monovarietals, labelled as IGP or Vin de France, such as Xavier Ledogar's La Mariole, from 100-year-old Carignan vines."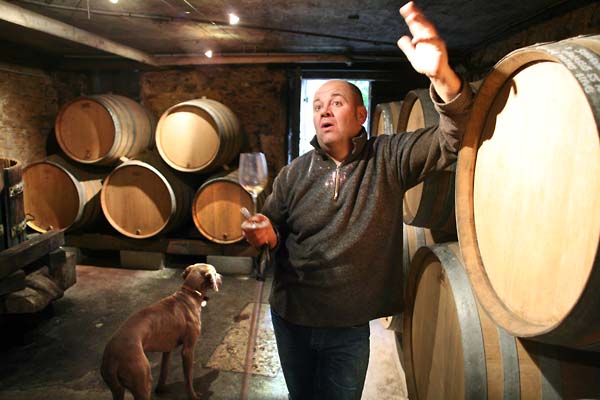 Vin de France has (by default) become a means of protecting disappearing indigenous varieties that aren't allowed in several of the AOPs. Whereas the Châteauneuf-du-Pape appellation may sanction the full thirteen, in Jura, a wine made by Jean-François Ganevat, with 17 historic local grapes may only be accorded humble Vin de France. In Corsica Comte Abbatucci blends from some 15 indigenous varieties saved from abandoned vineyards. The grape and the wine is no less for not being granted AOP – what is surprising is that typicity and originality are not recognised by the authorities as the role of appellation is surely to defend the best of origin and that which is historically proven to work.
To be continued in Part 2…