Gaillac to Gyropalette
Gaillac – One of the first vinicultural centres of ancient Gaul with strong traditions and a spread of traditional grapes. Red wines, whites, vins jaunes, slightly sparkling, off dry, sparkling and true nectars – this region has examples of all of these. We favour the lustrous spread from the thoroughbred stable of Plageoles, including such grapes as Prunelart, Braucol, Mauzac Noir, Mauzac Rose, Ondenc…
Gamay 1 – The Gamay grape is thought to be a mutant of the Pinot Noir, which first appeared in the village of Gamay, south of Beaune, in the 1360s. The grape brought relief to the village growers following the decline of the Black Death. In contrast to the Pinot Noir variety, Gamay ripened two weeks earlier and was less difficult to cultivate. It also produced a strong, fruitier wine in a much larger abundance. In July 1395, the Duke of Burgundy, Philippe the Bold, outlawed the cultivation of Gamay as being "a very bad and disloyal plant" due in part to the variety occupying land that could be used for the more "elegant" Pinot Noir. 60 years later, Philippe the Good, issued another edict against Gamay in which he stated the reasoning for the ban is that "The Dukes of Burgundy are known as the lords of the best wines in Christendom. We will maintain our reputation". The edicts had the effect of pushing Gamay plantings southward, out of the main region of Burgundy and into the granite based soils of Beaujolais where the grape thrived.
Gamay 2 – that's fruit flananas, isn't it? Up to a point. Bojo wines are no longer bozo wines, nor flim-flam flibbertigibbets. They may rock, they may roll, but they certainly drink. We say: Gimme that Gamay!
Garage Wine – Wine drunk in the discos of Ibitha.
Garage Wine 2 – A wine literally fermented and aged in a garage. Some of the garages in Bordeaux and California are "moated garages."
Garagistes – Characterised as "winemaker's wine whose attributes reflect a disregard for the traditional handling of its particular terroir", the term is sometimes used somewhat as a backhanded compliment; in light of this, vins de garage wines come from previously unknown estates without proven track record or pedigree. Alternately, such wine is referred to as "super-cuvée" or "microchâteau". The wines produced by these estates often receive very high wine ratings from Robert Parker, and are usually sold at prices driven high by rarity, hyperbole, and fashion.
Garganega – That which makes certain Soave (but not necessarily sophisticated) wines. Cheap Gargle-nega is known to rot gaskins.
Garonne, Garonne, Garonne – What Mrs Doyle from Father Ted was wont to say when pressing a wee glass of unwanted claret into your hands.
Gascony –
Free fighters, free lovers, free spend-
ers –
The Cadets of Gascoyne the de-
fenders
Of old homes, old names and old splen-
dors
–Edmond Rostand, Cyrano de Bergerac
Gatekeeper – A monumental slab of steaming wine jargon denoting someone who buys wine for, and prevents people from selling wine to, an establishment, in either the on-or-off-trade.
Gaumarjos! –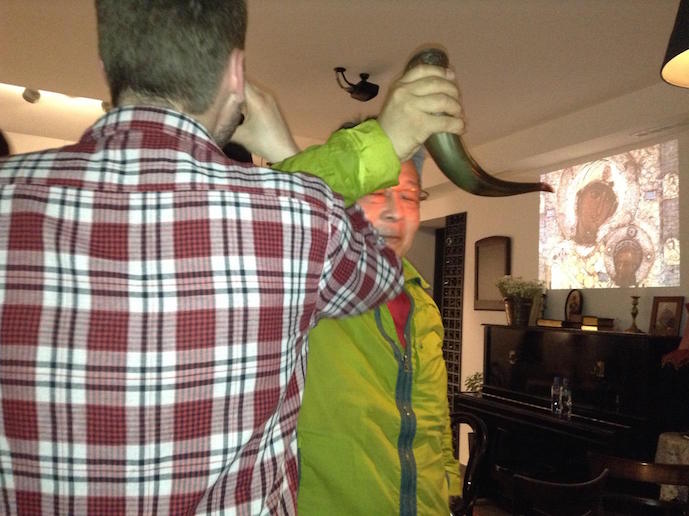 The Georgian version of here's mud in your not-so-bleary eye. Usually in connection with Sakartvelos. The toast can be done in clay cups or bulls' horns, with wine or cha-cha (then the toast becomes a recumbent one)
Gavi (di Gavi) -so generic they named it twice. Nom d'un nom!
Generosity – Of a wine, ample and forthcoming. Of a grower, hospitable to a fault. Of a country, Georgia (see below)
Georgia – a sovereign state in the Caucasus and the cradle of wine civilisation. And, after a visit, will be always on your mind. Think Georgia and you think Qvevris, hundreds of unpronounceable grape varieties, amber skin contact wines, tamadas and supras, and deeply-ingrained wine culture.
Geraniums – A smell perceived when lactic bacteria react with sorbic acid. What certain people smell and taste on Cinsault. Call for the sulphur dioxide magic silver bullet!
Gewürztraminer, writes Jancis Robinson, has the dubious dual distinction of being the easier grape variety to sell than to spell. (No, got that quote wrong.) Anyhoo, it is thought to originate from the village of Tramin (or Termeno) in the Sud Tirol region of northern Italy. The prefix Gewürz means spicy in German, although examples of the wine itself tend not to reveal a spicy quality. Gewürztraminer is instantly identifiable by its perfume – it is musky with suggestions of white and yellow flowers, sometimes violets, lychees and roses. At its worst the smells are cosmetic and confected: Yardley's lavender talc and tinned fruits spring to mind. These are golden wines (particularly those from Alsace) with a pinkish tinge. Texturally, Gewürz tends to be oily and viscous; high alcohol levels are attained without difficulty with correspondingly low acidity. We love it with the most Westernised, MSG-heavy Chinese where it is the yack to the food's yuck (sic).
Glasses 1 –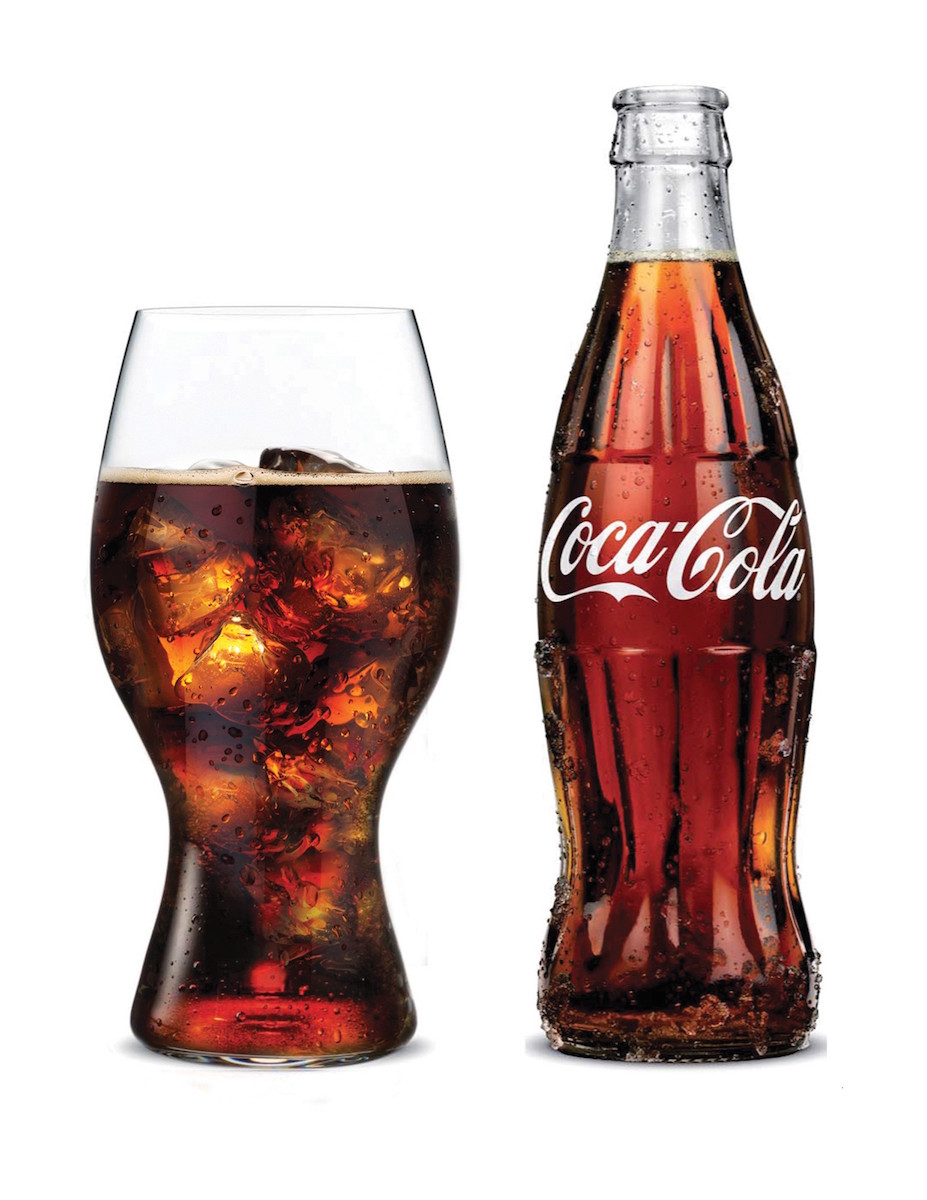 – Geezers can't resist making passes at girls with a full set of Riedel glasses.
Glasses 2 – Played as percussion on the track "Because" by I Am Kloot on their Natural History album.
Glassmanship – Since the fashion is that most of us no longer have moustachios to twirl flamboyantly, we use the simple (and not so simple) wine glass as a further utensil in our body language. The Swirl Magnanimous  -"hail fellow well met, open stance, bugger the wine let's talk"; The Wrist-flick Confident – pen at half mast, eyes middle distance, expecting a call from my stockbroker; I've shagged more bottles of Latour than you've had hot dinners; The Rotation Rampant – come on baby give me nose, furrowed brow, the constipated effort of literary composition; The Examination Profound – glass tilted I am the merciless magnifier incarnate, Rodin's "The Drinker" and the recording angel rolled into one, no aroma, however fleeting, can escape my all-encompassing nose; The Agitation Speculative – tentative quiver, the peripheral nervousness of a rabbit caught in the glare of a pussycat's headlamps; The Clipboard – I am important, I have a clipboard angled like a ski-slope towards my stomach and if you wish to speak to me call my seconds and if my seconds aren't available call my thirds etc; The Jerk – the careless flinging of red wine in all directions ensuring that other tasters keep a respectful distance. To this we can add The Status Seeker – glass parked lazily whilst our protagonist abandons all pretence at tasting to tell on his or her social network that he or she is currently busy tasting wine. Or not as the case may be.
Glossaries – a waste of time
Glühwein – Mull it, don't skull it.
Gobelet –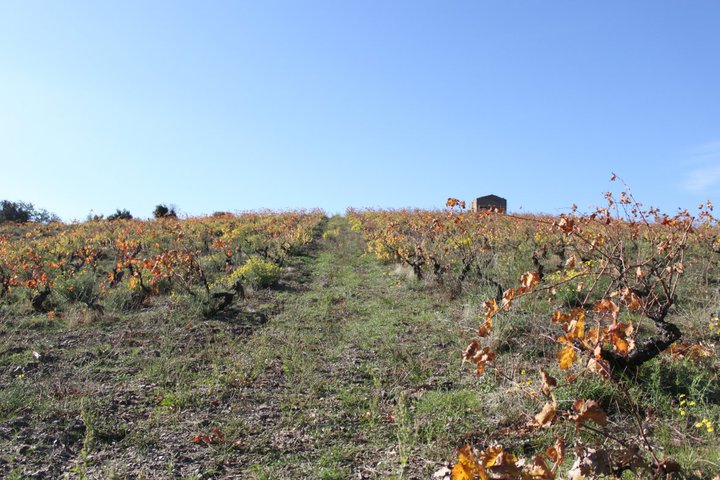 – Goblet-shaped bush vines. Low-yielding bush vines give about one goblet of wine per vine.
Gobs – Parkerism denoting oodles and lashings of sweet fruit in a wine. The flying winemaker or oenologist who makes wines exhibiting these particular gratifying characteristics is known as a "rent-a-gob."
Good Wine – "French wines may be said but to pickle meat in the stomach, but this is the wine that digests, and doth not only breed good blood, but it nutrifieth also, being a glutinous substantial liquor; of this wine, if of any other, may be verified that merry induction: That good wine makes good blood, good blood causeth good humors, good humors cause good thoughts, good thoughts bring forth good works, good works carry a man to heaven, ergo, good wine carrieth a man to heaven." -James Howell (1594-1666)
Gouleyant – easy to drink, quaffable. "I am not fond, for everyday at least, of racy, heady wines that diffuse a potent charm and have their own particular flavour. What I like best is a clean, light, modest country vintage of no special name. One can carry plenty of it and it has a good and homely flavour of the land, and of the earth and sky and woods." -Steppenwolf
Grafting – An Australian clone has just been grafted on to a Burgundian. The result is said to be "painful" even though the recipient was lubricated with vegemite.
Great Wine – inspires the verse-monger in all of us. Like poetry it is the achievement of the synthesis of hyacinths and biscuits (Carl Sandburg) and can induce transcendent, generous and extraordinary feelings. Prosaically, the same region that links our palate to our brain is that which governs our ability to talk and learn a language. Poetically speaking, appreciating wine, is "the exquisite expression of exquisite impressions", where drinking unlocks the doors of perception and becomes a learning experience in itself.
Green – unripe fruit, in which the pips are squeaking too shrilly.
Green harvesting – Chuck berries
Grenache, Garnacha –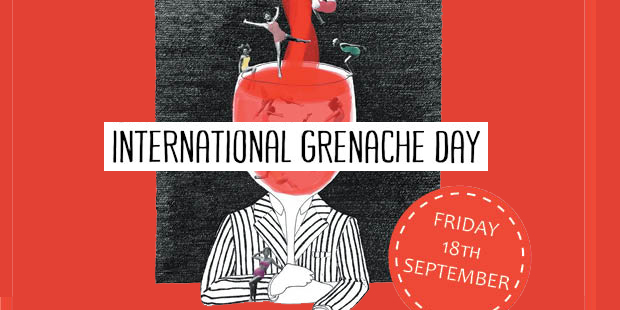 The most commonly planted red grape in the world, considered worthy of a conference mandatory for all wine writers to attend.
Grey Rot – Old-fashioned stuff and nonsense written by the grizzlies, professional curmudgeons.
Grignolino – Grignolino has been planted in Piedmont in the area between Asti and Casale, where it originated, since the eighth century. Still confined almost entirely to hillside vineyards in the provinces of Asti and Alessandria, it has only two appellations: Grignolino d'Asti and Grignolino del Monferrato Casalese. The name of the vine is likely derived from a word in local dialect, "grignòle," which refers to the high number of seeds in the berry. The wine produced from the Grignolino vine is light, fresh, fruity, refreshing but insubstantial (that's the way we like it) and decidedly to be drunk soon after the vintage. It offers bright red fruit with notes of herbs and flowers, with a hint of bitterness on the finish. This would be lovely lightly chilled with the festive bagna cauda and even better consumed by the gallon with a bollito misto. There is no World Grignolino Conference – yet. Unripe Grignolino is said to be green—yolino.
Grillo – An ancient variety used in one of Julius Caesar's favourite wines, the sweet, luscious Mamertino of Messina in more recent times Grillo has toiled anonymously as the primary grape of Marsala, the strongly fortified, sherry-like sweet wine of western Sicily, which is better known to most of the world in the kitchen (as the base for dishes as varied as chicken Marsala and Zabaglione) than on the dining table. Shudder ye not, for better, solera-aged Marsalas are now being made as well as citrus-crunch dry white wines, the better to cross a grilled swordfish.
Gringet – Gringet is reputed to be either a clone of the Traminer grape from northern Italy or Savagnin Blanc, the famous grape of Jura, but ampelographical testing suggests that it is, in fact, an older variety. Now the grape has virtually disappeared from Savoie with only Domaine Belluard holding any significant quantities: a mere 8ha. Most Gringet goes into the production of sparkling wines which are a local speciality and likely to remain so. It is not known whether any resting place in this part of the Savoie region is known as Gringet Hermitage.
Grolleau –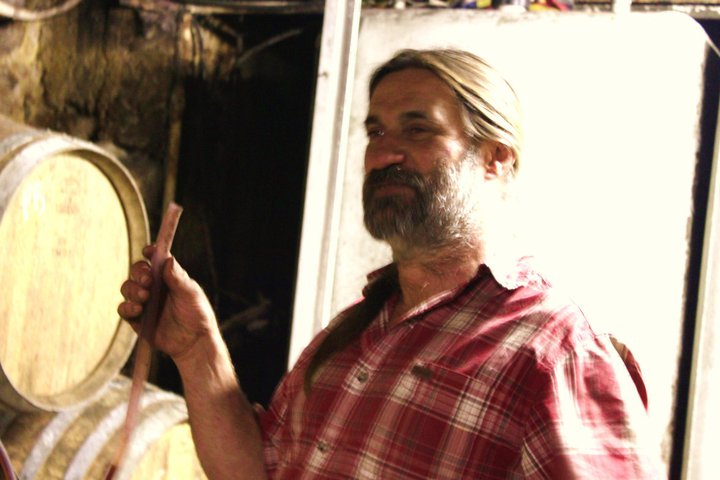 – a.k.a.  Gros Lot. The name derives from the word for a raven (Grolle), no doubt a reference to the black skin of the grape. The variety is used principally for Rosé d'Anjou, but elsewhere it is virtually irrelevant in terms of making meaningful red wines. A fascinating exception to this rule is an old vines version from Olivier Cousin, one of the wild men of the Anjou appellation (and there are a fair few to choose from) who shows what can be achieved with low yields and biodynamic viticulture. Delicious chilled this combines flavours of violets and sweet red fruits with soft tannins and fresh acidity. The word funky was probably invented to describe this unmediated red which is unfiltered, unfined and has no sulphur added during the winemaking. Secondary aromatics of freshly turned earth, baked bread and smoked cherrywood add to the sensory adventure. This is one corbie that will definitely fly.
Gros Manseng – Gascon grape of many angles, most of them sharp.
Gruner Veltliner – After Riesling had been and gone, assumed the mantle as the next Chardonnay on the trend barometer. Grapes are never allowed to exist in their own right, but must be nominated as the perceived heir to the varietal throne on the basis that if enough people of import say something positive it might well be true.
Gumplidskirchen – Rumpelstiltskin's wine-swilling younger brother.
Guillemot – A Gascon high-flier, related to the Petit Auk family of grapes. Grows best on rocky outcrops and cliff ledges. Resistant to salt water. Well-known for its gout de poisson
Gyropalette – Someone who demonstrates his or her expert tasting ability whilst flying a helicopter.