That was the year that was, again…
There may be trouble ahead,
But while there's moonlight and music and love and romance
Let's face the music and dance
Well, what do we make of 2022 and what should anticipate from 2023?
I feel that with each passing year that there is a lot less to say about the events that transpired. Some might mistake such word-parsimony as a form of laconic wisdom, but in fact it is increasingly difficult to find anything novel to relate, any sermon to preach, any insight to bring forth. In the end, our business, the wine trade, rumbles on inexorably despite the slings, arrows and blunderbusses of Brexit, Covid, political circuses and the ongoing war in Ukraine.
Meanwhile, although business is not immune to change, companies are recognising that worst case scenarios have to be factored into their plans. An ability to pivot swiftly and to go the extra mile or ten are now the de rigeur qualities one requires to survive in a climate of constant economic uncertainty. What is characterised as "innovation" in the trade press, we call "doing the best we can". I describe this as "business rope-a-doping", tightening one's defences and waiting for the flurry of blows to subside.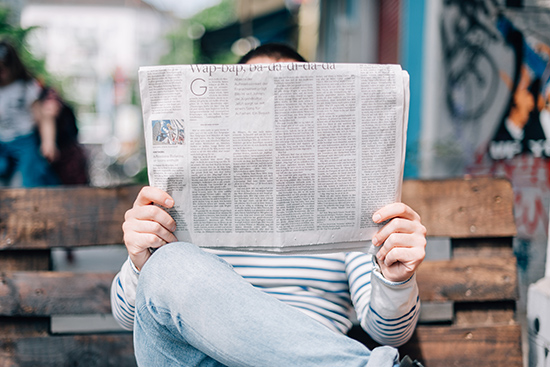 One lesson of 2022 is that the wine business can never be entirely detached from the political zephyrs (or gales) and other extraneous circumstances. The early part of 2022 was dominated by the war in Ukraine. As well as setting us to focus on how we might help to alleviate the suffering and distress in our small way, a lot of scrambling was required to prevail upon the goodwill of our customers and organise donations for auctions. Behind the scenes, we were also organising accommodation for refugees in the homes of several of our European growers. The generosity of these producers and of the customers who donated gifts for the auctions, was one of the high points of the year.
The war has become one of attrition, but time should not soften the horrors of the conflict, nor make us less mindful that there are destructive wars elsewhere in the world, atrocities being perpetrated, and populations being displaced.
An ability to pivot swiftly and to go the extra mile or ten are now the de rigeur qualities one requires to survive in a climate of constant economic uncertainty.
The conflict in Ukraine also impacted the economy (that was still in post-lockdown shock) in general, and the price of raw materials, in particular. Every conversation with a wine producer seemed to revolve around the increased costs of glass bottles (as well as shortages of them) and packaging. Inflation rose to the highest levels in years. Freight costs soared. Quotes for transportation varied wildly and, rather than being able to plan for a year, or even a few months, we were having to work off spot rates. Deep sea shipping continued to present enormous logistical difficulties. All these were further compounded by the extra costs and bureaucracy resulting from Brexit.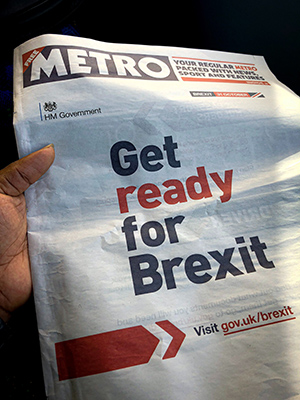 Yes, the after-tremors of Brexit and Covid were still being felt throughout the wine trade. One well-known company MD decided to switch his point of operations and decamped to France to alleviate both bureaucracy and shipping costs. Another (a former Tory voter) took advantage of a cathartic opportunity on BBC's Question Time to fire multiple critical broadsides at Jacob Rees-Mogg.
Being an even-numbered year, we held another edition of The Real Wine Fair at Tobacco Dock.
This was also the year where we saw the fruits (or lack of them) from the 2021 vintage, a year that visited all kinds of misery on growers in various parts of France, in particular. Having said that, what made it eventually into bottle was generally delicious, with freshness particularly appreciated in wines from Beaujolais and Burgundy. The weather in 2022 presented different problems with a lengthy drought allied to high temperatures, but overall our growers were generally positive about the vintage.
Being an even-numbered year, we held another edition of The Real Wine Fair at Tobacco Dock.
Around 170 artisan producers from twenty countries attended and poured in the region of 900 wines. There was the usual street food, seminars and masterclasses and the legendary Real Wine shop did roaring business. A nice mix of trade and public attended over the two days. It was commonly agreed that this was probably the best fair we have organised to date. The weather smiled on us, the growers were very happy as were the customers.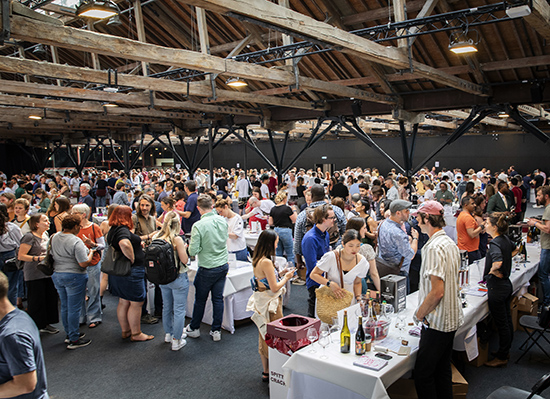 After some cautious years on the buying front, we loosened the reins somewhat in 2022 and introduced a host of new estates to our portfolio. Central France was supplemented by Morlanche (wonderful old vines Gamays from northern Ardèche); Les Chemins de l'Arkose (Gamay and Syrah from the volcanic Auvergne) and Vin et Pic (a domaine growing hybrids – amongst others – in the Forez).
Champagne received a much-needed overhaul with four new small producers taken on board: Maxime Blin; Huguenot-Tassin, Maison Maurice Choppin and Hugues Godme.
We shipped wines from Jeanne Germain (biodynamic Saumur-Champigny), Domaine Guerin (organic natural Moulin-à-Vent), Bufadors in Penedes (Ton Mata's small estate producing world class sparkling wines); Cati Ribot (natural wines from Mallorca only using indigenous varieties); Woodfine Wines (a tiny regenerative farm in the Chilterns making ancestral method fizz), Commune of Buttons (natty wines from the Adelaide Hills); Brunia Wines (one of the only wineries in Sondagskloof, a cool-climate region in South Africa); Vintners and Vagabonds (Aidan Raftery's natural wine project in Imereti, Georgia), Mamuka Chelidze (more natural wines from local grapes in Georgia), Broc Cellars (an urban winery in California producing super-fresh natural wines) and Still Life/Ashleigh's Wine (Ashleigh Barrowman of NZ company Wine Diamonds making delicious natural wines in Marlborough).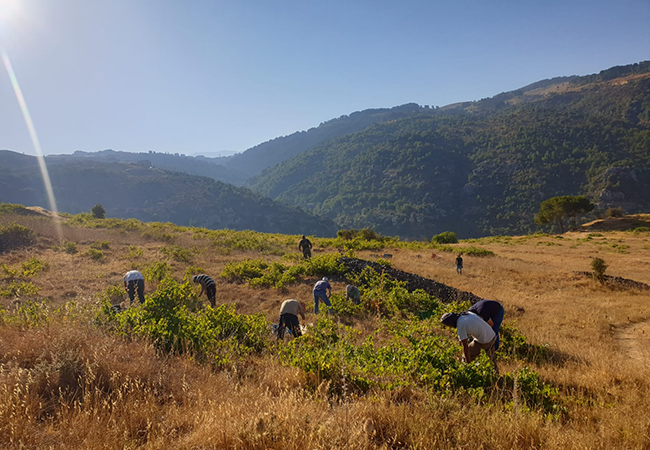 A small separate entry for Eddie and Michelle Shami's Mersel Wines, our venture in shipping wines from Lebanon (no easy task!). Consider old vines (150 years ++), grown at an altitude of 1600-2000 metres above sea level and from a grape variety that supposedly dates back thousands of years.
Looking forward…
"Now, here, you see, it takes all the running you can do, to keep in the same place. If you want to get somewhere else, you must run at least twice as fast as that!" ~ (Red Queen in Through The Looking Glass)
Practically speaking, we are going to try to populate 2023 with as many small and interesting events as time allows. There will be visits and trips and little ad-hoc tastings; tours and regional fairs. Stay tuned!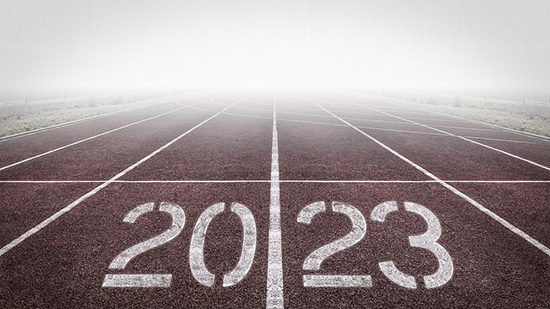 What does our resident oenomancer, squinting at the wine diamonds in his goblet, foretell for the next twelvemonth?
Will we see more cans, key kegs and poly kegs and even the return of the bag-in-the-box? Yes, is the answer.
Firstly, much has been spoken about alternatives to glass as the cost of making and buying bottles has gone through the roof. Will we, therefore, see more cans, key kegs and poly kegs and even the return of the bag-in-the-box? Yes, is the answer, as long as these materials offer obviously more sustainable solutions.
Secondly, sustainability will be the buzzword this year, but more than a buzzword this time. More and more companies will be auditing their "business footprint."
Thirdly, with endemic inflation in the economy and rising costs for bricks-and-mortar businesses, the search for higher-quality inexpensive wines will gather pace. Relatively speaking, we are in a good place with our portfolio within a portfolio of natural unfiltered wines made in conjunction with producers (or to our specifications). Retailers and restaurant groups will also probably ship more wines directly this year to save precious pennies,
Fourthly, the restaurant bubble will not burst. While some will inevitably close, there will be a large number of exciting new openings in London, in particular, as chefs from countries all over the world, set out their stall here.
Sustainability will be the buzzword this year, but more than a buzzword this time.
Fifthly, and this is not a prediction so much as a racing certainty, the calendar will be completely crammed with natural wine fairs from January to June and growers who have virtually nothing to sell or whose wines are oversubscribed, will continue to attend.
As for wine trends, although we prefer to ignore them, we are conscious of them. Fundamentally, we buy what we like, and because we like a wine we feel we can sell it. The test question is almost invariably "would you drink this wine yourself?" (The parenthetical implication being that you may have to!)
A quick word regarding what some people call wine unicorns, those bottles from growers that are rare and extremely sought after. Every successive year demand increases for these wines while our allocation tends to be reduced (for various reasons). In the end, these have ceased to be useful wines to have on a list, so much as commodities or rewards. It is more important than ever to recognise the quality of wines from other producers who aren't (yet) part of this exclusive club and whose wines are relatively well-priced. It also behoves us all to studiously ignore the grey market and auction prices and to sell comparative rarities at a price that punters (rather than obsessive collectors) can afford.
Let's harness some of the good things that came out of 2020, 2021 and 2022.
My final thought for 2023 is more of a wish than a prediction. Let's harness some of the good things that came out of 2020, 2021 and 2022.
In those years, being in the same boat on metaphorical choppy seas, we discovered many new partnerships and friendships. We became more engaged with our customers. We understood each other's businesses to a greater extent. If we can continue and even improve this level of understanding in all our relationships, then we can look forward with a degree of equanimity to the next twelve months. Otherwise, we will run twice as fast to keep moving forward and try to include an element of enjoyment in everything we do. Wine companies can never change the world, but through their hundreds and thousands of interactions with others, can help to make it a somewhat brighter place.