Over the next few months we will be publishing diaries and journals featuring the various routines, practices and thoughts of the U.K. growers and producers that we work with.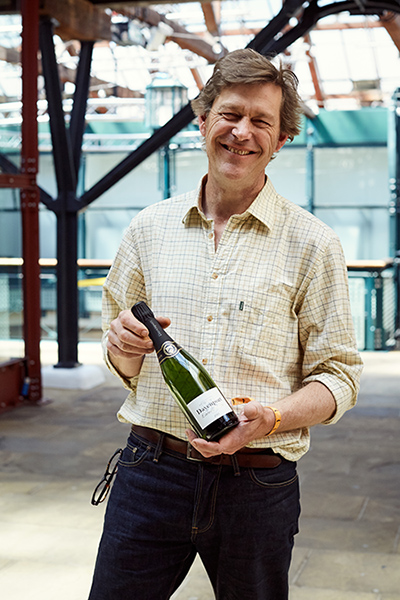 At Davenport Vineyards, Will Davenport has been making wines for nearly 25 years, building from a small start up to a collection of vineyard sites that total 20 acres. The aim is to make wine of the highest quality possible and to make wine that is a true expression of their grape varieties, soil and climate of the vineyards. Will believes that the best way to achieve this is by interfering as little as possible and letting nature take its course (with a modicum of guidance of course). The use of organic methods helps to bring the desired results and has the benefit of also minimising their impact on the environment. Copper and sulphur are used to control mildew, along with plant extracts made from seaweed, comfrey and nettles. Since 2010 the winery has been solar powered, the panels generating enough electricity to run the whole winery.
Will works with two vineyards: one in Kent called Horsmonden and the other, a home block at Limney Farm in Rotherfield, East Sussex.
Here Will Davenport talks about getting ready for the 2022 vintage.
It always seems quiet at this time of year, while we watch the grapes ripen and wait. However, as always, we're busy getting everything ready in the winery, cleaning the press, tanks and picking bins and making sure all the equipment is in good order. Hopefully this will prevent any emergency repairs mid-harvest. We don't use much in the winery: no yeast, fining agents or pectic enzymes so there isn't much to order in. Some of the guys are actually taking a few days holiday before the harvest begins.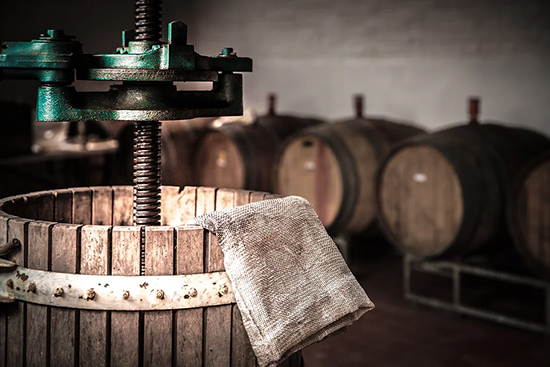 In the vineyard, our main task is to protect the crop from birds, wasps and badgers. All the vineyards are electric fenced (for badgers), some are netted against birds and we mix our own bait for wasps.
Ripeness is measured twice a week, taking samples of berries and measuring sugar and acidity, these are plotted onto graphs to help visualise the ripening and predict the date of picking. Louisa manages the picking crew, contacting any new volunteers and getting back in touch with last year's team. I think we will start picking around the 10th September and then harvest goes for about 4 weeks, into the first fortnight of October. We're about a week ahead of average this year. The crop is looking good, maybe not a record yield, but disease free and good bunch sizes on most varieties.
The main difference this year is that we are also managing 45 acres of non-organic grapes on the same farm. These grapes are being sold to Hattingley winery and so there are a lot of emails going to and fro to select picking dates, discuss sugar levels. I am also trying to start building a team of pickers for their grapes.
My main thought is that I am looking forward to having all the grapes picked and maybe taking a weekend away in November to try and remember how to relax and unwind!
*
Interested in finding out more about the wines of Davenport contact us directly:
shop@lescaves.co.uk |  sales@lescaves.co.uk | 01483 538820