When one thinks of I Vigneri, one thinks of Etna and Salvo Foti. I Vigneri is a project dedicated to Sicilian, and more specifically, Etnean heritage, in terms of reviving or maintaining local farming customs and ensuring the people and the economy of the region are part of the project. The wines themselves are important, and Etna has become a region where growers and students of natural wine, have gravitated to discover the wonders of the volcanic terroir, the heritage farming and winemaking methods, and the unique flavours of the indigenous grape varieties.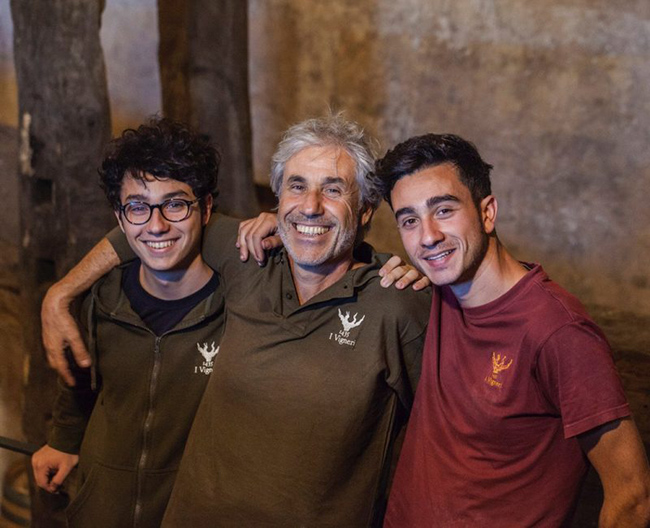 Salvo Foti is regarded as the progenitor of the natural wine movement in this volcanic corner of Sicily. While extreme in some respects (racking and bottling under a lunar cycle), he is a pure spirit of natural viniculture and if you want to understand Sicilian winemaking in the Etna DOC, start with Salvo Foti. I Vigneri aims to make "vini umani" (human wines) which, put simply, is to make wines while also respecting mankind and the environment.
The torch is being passed on to the next generation. Three new cuvées are produced by Salvo's two sons, Simone, and Andrea. In recent years the brothers have become increasingly involved.
I Vigneri source grapes exclusively from their own vineyards. All the vineyards are trained in alberello Etneo, a traditional form of cultivation. There are no iron or concrete poles in the vineyards, for example, no metal wires on which to train the vines – just chestnut posts sourced from forests growing in the Etna region. Nor is any plastic twine used to tie up the vines, only organic rope made of natural fibres. In order not to compact the soil, neither heavy machinery nor tractors are used. Meanwhile, the fertiliser for the vineyards is sheep manure from local sheepfolds where the sheep stop at night after a day of grazing. The Foti family are thus determined at every level to maintain human relations with the territory. In the vineyard, they prefer to treat as little as possible, using only sulphur and copper when necessary. They work extensively in the vines, managing the canopy to allow excellent air recirculation in order to create a natural defence against diseases, an expensive and time-consuming manual practice, but one which serves to to create fantastic quality grapes.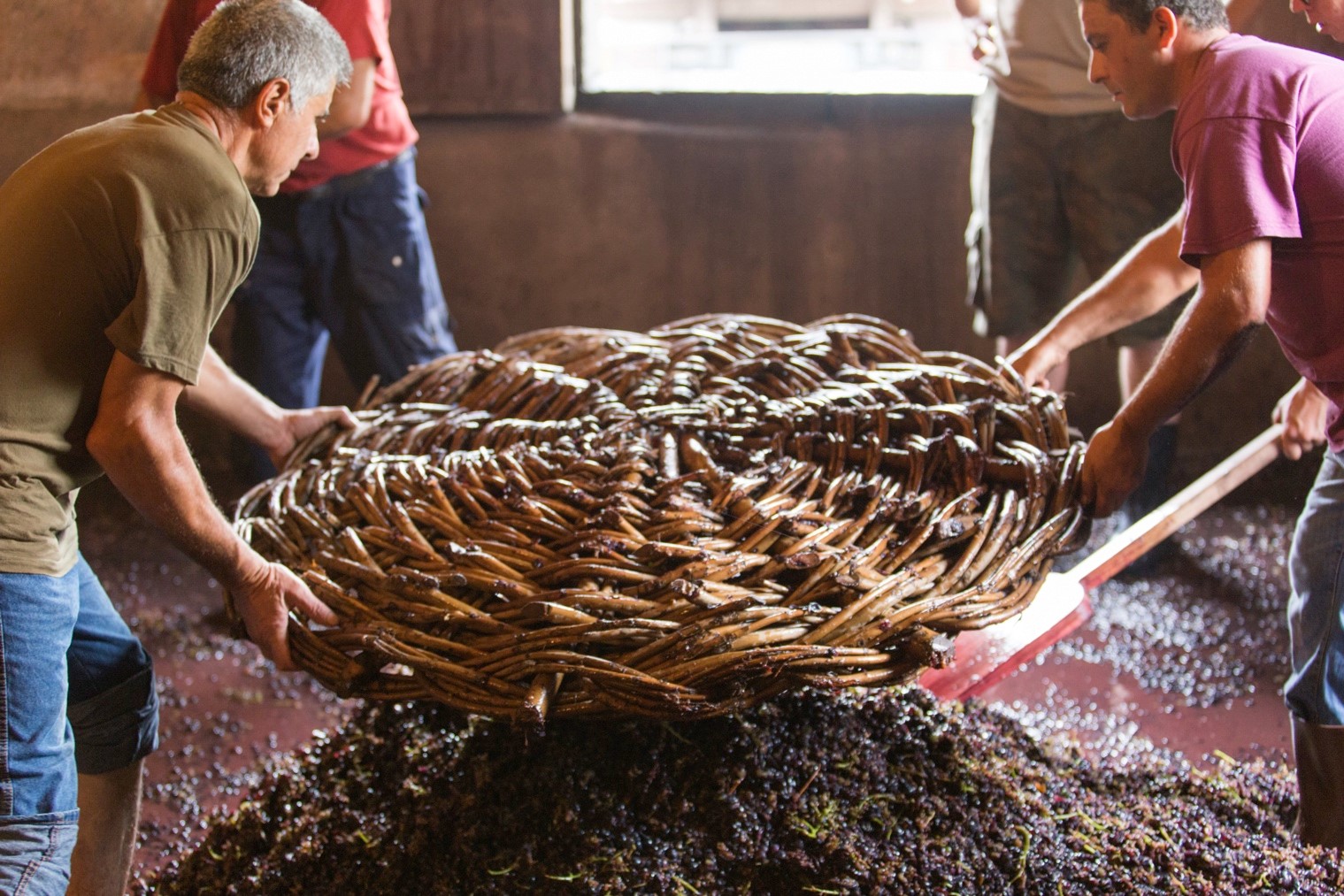 The vines are not irrigated in order not to waste precious water. Most of the tools used in the vineyard and in the palmento are produced by local artisans. The health and preservation of the land is the ultimate objective. All vineyards are terraced to preserve and safeguard the territory and worked within natural ecosystems, including oaks, chestnuts, wild aromatic plants (oregano, thyme, helichrysum, giant valerian, etc.) in order to preserve and protect insects such as bees, butterflies, etc. These vineyards also share the land with other native plants – apples, cherries, pears, hazelnuts, plums and strawberries, in order to reduce the impact of monoculture and increase biodiversity.
The torch is being passed on to the next generation. Three new cuvées are produced by Salvo's two sons, Simone, and Andrea. In recent years the brothers have become increasingly involved. Following in his father's footsteps, and from an early age, Simone showed a great interest in viticulture. He attended the prestigious wine school of Beaune, in Burgundy, where he graduated in 2018. He continued in Burgundy and in other areas of France (Loire, Champagne, Jura) where he encountered the excellence of French oenology. Now returned, he is an active part of the family business where he deals specifically with the vineyards and winegrowing process. Andrea Foti, like his brother, was born into the tradition. After finishing high school, he moved to Milan where he attended the State University, graduating in Viticulture and Oenology with full marks in December 2019. Back on Etna, he deals specifically with the oenological side of the business and quality control.
North Etna is distinguished by the extreme difference in the temperature throughout the different seasons: very cold winters and very hot summers, during which there can be a huge difference between night and day temperatures. Primavera hails from an experimental vineyard (Etna bush vine) with international and native varieties co-planted in Milo (Contrada Caselle) on sandy volcanic soil in eastern Etna. Contrada Caselle is at 770m asl and vines are east facing. The blend is a funky mix of Pinot Bianco, Savagnin, Chenin Blanc, Gewurztraminer, and Carricante. Vines are farmed organically with an emphasis on biodiversity (local plants and grasses grow between the vines). All work is with traditional implements and donkeys.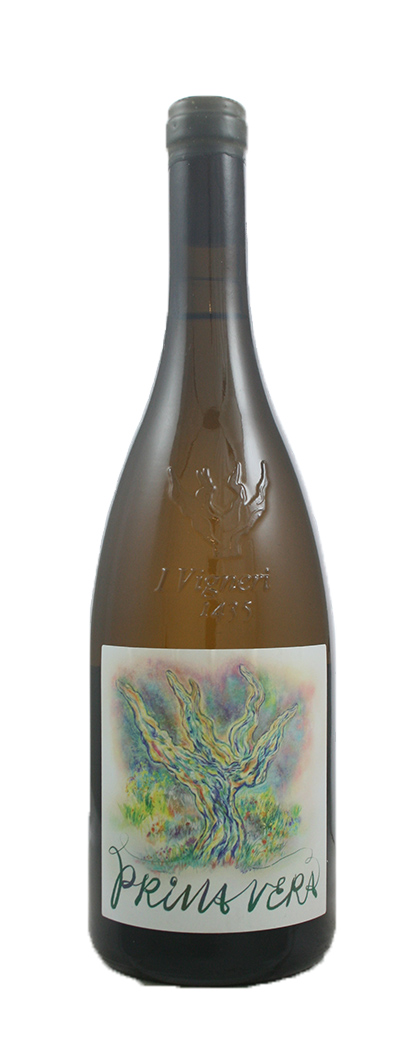 After a manual harvest, whole clusters are pressed gently, before undergoing indigenous yeast fermentation followed by ageing in two-year-old French tonneaux for six months. Nothing is added other than sulphites. It's a wine that is pretty with aromas of white and yellow flowers, waxy apple, pear, apricot and peach fruit, and nice balancing acidity.
Palmento & Anfora are two of our favourite words in Italian wine lingo and this red wine embraces the past with both hands. The grapes for this special wine come from a north-facing 0.5ha plot of selection massale Nerello Mascalese and Nerello Cappuccio. These are foot trodden in I Vigneri's old palmento (which dates back to the 19th century) and fermentation (indigenous yeasts) and maceration take place in vats made out of lava stone. Skins are pressed with their ancient press (dating back to the 1840's). Ageing takes place in and underground Georgian qvevri for 8 months. This wine ticks every box in terms of historical winemaking practice. Here we taste the strength and the minerality of the Nerello varieties, softened and rounded by the impact of maturing in clay vessels.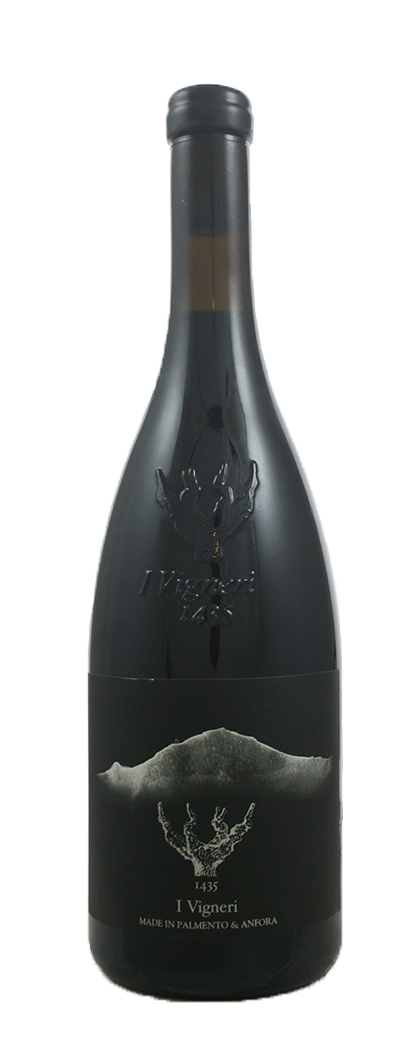 Radica is pure Granaccia (Grenache) from the Vincenzo vineyard and is dedicated to Simone and Andrea's grandfather. This is a high-altitude plot (1010m above sea level) largely comprising centenarian bush vines, in the Contrada Tartaraci (Bronte) in north west Etna. Whole grape bunches are fermented in open-topped tonneaux, undergo semi carbonic maceration for five days, before pressing and natural fermentation, followed by ageing in stainless steel for six months. This is a beautiful red wine that shows the age of the vineyard and also its altitude. The aim is to make a wine that is fresh, vibrant and volcanic – pure Etna!
2021 Primavera Bianco
2021 Palmento e Anfora Rosso
2021 Radica Rosso
*
Interested in finding out more about the wines of I Vigneri? Contact us directly:
shop@lescaves.co.uk |  sales@lescaves.co.uk | 01483 538820