A rose that is an orange by any other name
Ovum Wines (John and Ksenija House) is dedicated to producing Riesling & Gewurztraminer (& Muscat) from single sites in Oregon and Washington. Through minimal processing, the wines are a clear representation of the vineyard and vintage. That is the terroir side. They also released a wine called "Big Salt" (named after two barrels, one called Big, the other Salty). The wine itself is aromatic and also – appropriately – saline.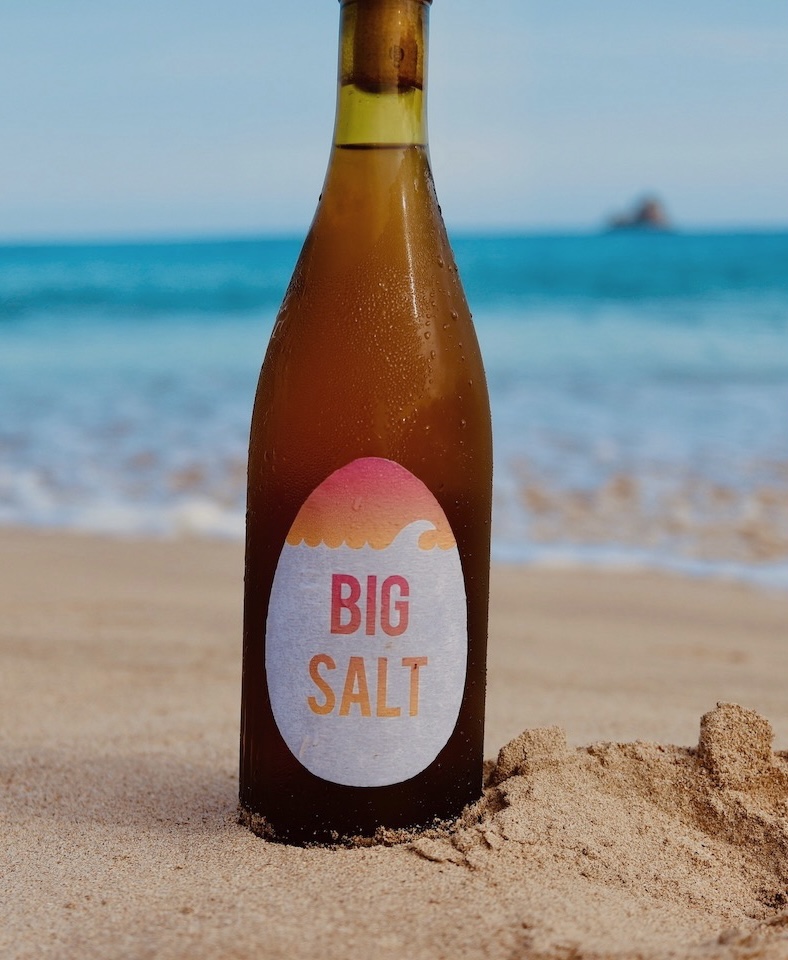 This is the second pinch of salt, albeit one that contains the first pinch. Maybe we should call it a splash of salt. The cuvee rejoices in the moniker Big Salt Orange Rosé. It walks the walk, and it talks the talk.
The wine is effectively a tour of Oregon, the grapes sourced from a mixture of sustainable and organic vineyards. The idea behind this was to blend a ramato-style Pinot Gris to make a wine that was both refreshing and serious.
The Pinot Gris in question came from a vineyard in Columbia Valley AVA and was macerated on skins for 15 days. The Big Salt component is a multi-blend from 10 vineyards through Oregon that illustrate different soils (from volcanic ash, basalt, marine sediment to alluvial and serpentine) and climates – ranging from cool oceanic ones to warmer sites. The wine is fermented naturally with its own yeasts and aged in neutral barrels.
To be more precise, the Big Salt element is a whole-cluster native yeast co-ferment of 50% Riesling, 30% Gewurztraminer, 14% Early Muscat, 3% Sauv Blanc and 3% others. It's a co-fermentation rather than a blend – meaning that Mother Nature creates complexity rather than blending the wine after the fact.  Starting in mid-Sept, they pick Gewurz which is soaked on the skins, then pressed to tank.  As that juice begins to ferment, Early Muscat followed by Riesling is incorporated, then an additional pick of Gewurz, followed by Pinot Blanc and Riesling.  Big Salt is thus the culmination of the myriad of climates Oregon vineyards have to offer in each vintage.
The macerated Pinot Gris (50% of the eventual wine) is added to the Big Salt component and aged in barrel for several months to knit together and attain complexity. The wine is bottled without filtering or fining and with around 30 ppm of sulphites added before bottling.
The wine's aromas are reminiscent of bergamot, citrus oil and pink grapefruit as well as hibiscus tea steeped with autumnal spices.  There's a heavy dose of galangal and roasted carrot notes on the palate, which has some fine tannic grip on the finish.
2021 Big Salt Orange Rosé