Christmas comes but once a year, but with shipping delays, US wines seem to arrive every other year. On a wing and a prayer rather than a ship. Rarer than that comet I have forgotten the name of, and the proverbial hen's dentures, our pallets of wine from the Pacific North West leave only when the capricious wine gods of logistics extract their digits. It would surely be easier and timelier to launch each individual bottle of our collective shipment over the side of the Golden Gate Bridge, mouth an imprecation to the powers that be, and entrust the cargo to a beneficial current.
Patience, mon brave! Sound the bugle and light the beacons. Enfin. Having navigated the globe via the Panama Canal, Bermuda Triangle, Iceberg Alley and Manana Central, we have finally received our shipment. Sound the bugle and light the beacons!
Populis-m
So what was in this pretty parcel? We begin with the wines of Diego Roig and Shaunt Oungoulian and a new cuvée, called Populis Sauvignon Blanc. Another Sauvignon, you cry. But this has a lot going for it, and if you are addicted to unripe asparagus, grass clippings and tinned peas style of Savvy – look away now.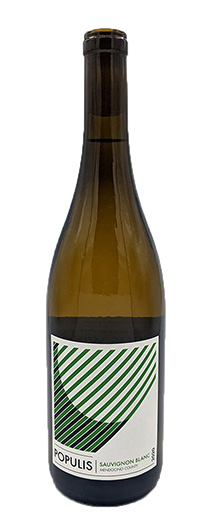 Said wine hails from two vineyards namely the legendary Venturi Vineyard in Mendocino County and Upton Vineyard, Redwood Valley AVA, (also Mendocino County).
Re. the former, Larry Venturi is a 3rd generation farmer tending to vines planted on his family's historic site in Calpella (Ukiah), in Mendocino County. Planted in the late 1940's, this nearly 70 year-old vineyard is one of California's oldest sources of Sauvignon Blanc. The vines are head trained and have been dry-farmed since inception. Farming is CCOF organic. Jan and John Upton have farmed their 60+ year old vines organically for over thirty years. So, expected distinguished Sauv with whiskers and beard.
Each vineyard harvested separately, the whole grape clusters are pressed directly with the juice settled and decanted off solids. A portion of Upton Sauv is fermented on skins to add texture. All native ferment with natural malo as a consequence and maturation in stainless on lees. Blended in Jan after harvest, the wine is bottled a month later without filtration or fining and just 15 ppm of SO2. The mouthfeel is characterized by laser-like acidity, while the aromas and flavours strike a balance between greenness and riper opulence, resulting in a style that is uniquely Californian. The old-vines give this Sauvignon an additional dimension of depth and complexity. The minimalistic approach in the cellar leads to a wine that is highly drinkable and digestible.
Populis Wines, Mendocino, California
2021 Sauvignon Blanc ~ New
2020 Wabi Sabi Red
Martha's vineyards
Martha Stoumen has always sought to express wines that represent her land with purity and precision and chosen to work with sun-loving grapes: either those historic to California viticulture, or those that flourish and maintain elegance in California's warmth, such as Carignan, Zinfandel, and Nero d'Avola, whilst utilising natural, traditional winemaking practices she learned while apprenticing in Italy (Giusto Occhipinti) and Southern France (Didier Barral). And most importantly, to truly respect her Californian roots, she ensures her vineyards are farmed in such a way that healthy ecosystems are created and maintained.
Benchlands is a new cuvee for us, being an oddball blend of Petite Sirah, Zinfandel and Nero d'Avola. The Zin and half of the Petite Sirah come from from Chiarito-Ling Vineyard, Ukiah, Mendocino County, leased and farmed. The vines are dry farmed by Martha and her team; farmed also according to organic principles without the use of pesticides, herbicides, and synthetic fungicides. The other half of Petite Sirah comes from Benson Ranch, Ukiah, Mendocino. This is 14-year-old dry farmed vineyards on gravelly loam soil. Nero d'Avola from Fox Hill, Talmage Bench, now managed by Sam Bilbro and Evan Lewandowski. These are 33-year-old vines (as far as we know the oldest Nero d'Avola in CA) on sandy loam soils.
All four components of this early season Zin, Petite Sirah and mid-season Nero d'Avola blend were fermented separately in small batches. Zinfandel was harvested first and 20% of clusters were foot tread (on stems) and put into an open top stainless-steel fermenter with the remaining 80% intact whole clusters. Minimal pumpovers were performed and this lot was pressed after a few days, when the colour was still that of ruby red grapefruit juice. Petite Sirah from Benson Ranch and Charito-Ling were fermented similarly to one another: 40% was foot tread (on stems) and put with the remaining 60% intact whole clusters into sealed stainless steel tanks to undergo partial carbonic macerations for 4 days prior to pressing. Nero d'Avola was destemmed and pressed after 5 days. All lots were racked off lees and barrelled down into neutral oak at dryness where they aged for 6 months prior to blending and bottling.
Aromas of plum and black cherries with herbaceous (black tea) hints. The palate is medium-bodied and fruity with a suggestion of marzipan and confit red fruit. Serious but playful, a red wine of fruit, wild herbs and gentle heat.
Martha Stoumen Wines
2020 Mendocino Benchlands ~ New
Record machine
Lo-Fi is a partnership between two lifelong friends who believe in hand- crafted honest wines that are made for every day drinking. Wines to be enjoyed not to be collected. Easy drinking lower alcohol wines made to pair well with all types of foods. Mike Roth also believes in neutral barrels, native yeasts, little to no sulphur additions, and no adjustment of pH. He loves whole cluster fermentation, adores carbonic maceration and embraces a nothing-added, nothing taken away philosophy that gives birth to wines that are young, vibrant and alive. But in all reality Lo-Fi is less about what it is and more about what it is not.
Mike and Craig also adore vinyl, a passion that has shaped their choice of wine labels. It was perhaps inevitable that they would create a blend called 33 1/3. This wine is also perhaps their version of the GSM blend, although more toned down.
Grape varieties in play here include Counoise (I know!), Syrah and Cinsault. These are pulled from the Demetria Vineyard and the Santa Ynez Vineyard. Ranging from 1100 feet to 1450 feet above sea level, the Demetria vineyard is one of the highest in the appellation and has been planted exclusively to Rhône varietals, beginning in 1990. All the vineyards are located on steep, north-facing hillsides. It has been farmed biodynamically since purchase in 2005. Philippe Armenier, formerly of Domaine de Marcoux in the Rhone, is the consultant.
All grapes are manually harvested. The Syrah is 100% destemmed, whereas the Cinsault & Counoise are 100% whole-cluster fermented in stainless tanks and then pressed after 16 days. The wine is then aged in 600 litre demi-muids for a further 18 months. No filtration or fining and minimal SO2 added before bottling.
A wine that combines a sense of northern Rhône restraint with Californian sunshine. A fusion of three grape varieties with Syrah providing the dark fruit and the spine of the wine, Cinsault and Counoise lightening the mood with some sappy red whole cluster character. It's lovely when slightly chilled.
Lo-Fi Wines, Santa Barbara
2019 33 1/3
There's more!
Newbies aside, it's good to welcome back Evan Lewandowski's smashable orange wine, known as Tatto blend. Friulano, Riesling, Muscat in varying quantities from three different vineyards – orange in the sense of citrus and just enough texture, but not the focal point of the wine.
Ruth Lewandowski Wines, California
2020 Tatto White Blend
Over to Oregon and the source of all our ovoidable egg-related puns. Namely, Ovum, and a wine that is not made or aged in egg-shaped fermenters. This beautiful Gewurztraminer hails from the Gerber vineyard, planted in 1976, in the Rogue Valley in southern Oregon. John and Ksenija have produced a Gewurz redolent of blood orange and yet also very mineral, almost lean.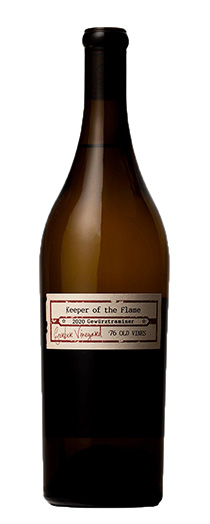 Ovum Wines, Oregon
2020 Keeper of the Flame Gewurztraminer
From Loiregon (sic), Scott Frank is making his take on wines he loves to drink, namely Loire-inspired whites and reds. Back in the stable or on the turntable, given Scott's d-jaying proclivities, are the new vintages of the mighty fine Gamay Noir and the Cheverny Rouge inspired (think Puzelat) Rhinestones, a seamless blend of Pinot Noir and Gamay.
Bow & Arrow Wines, Oregon
2020 Gamay Noir
2020 Rhinestones
And lastly, and definitely not leastly, a most wonderful vintage vermouth from Kelley Fox and Stephanie Sprinkle. Made with BD grown Pinot Noir (some base) and fortified with 35 botanicals, many of which are wild harvested. Chill it slightly, treat it as a (fine) red wine, and its more-than-apparent medicinal properties wash over you!
Kelley Fox Wines, Oregon
2020 Vermouth ~ New
Contact us directly:
shop@lescaves.co.uk |  sales@lescaves.co.uk | 01483 538820