A wine to knock you on your Chasselas!
After half a lifetime abroad, Davide Bentivegna decided to return to his roots. Originally from the hills outside of Catania, he began his agricultural expedition in 2008 while still working for the multinational company Siemens. 2010 marked his first vintage on Etna, and since then he expanded his enterprise by acquiring more vineyards, orchards, and land fertile for agriculture in his never-ending quest to interpret and transform the bounty of the volcano in a natural way.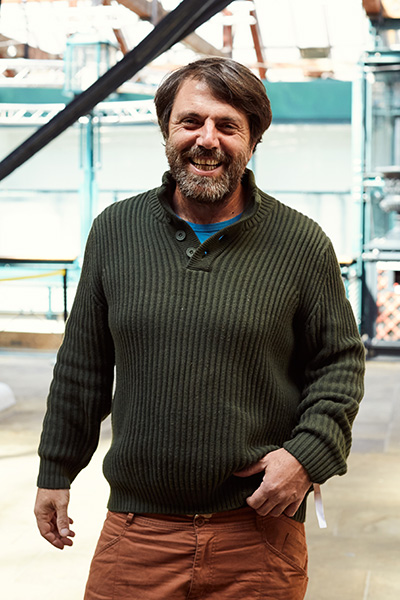 Etnella, a young agricultural enterprise located on the slopes of Mount Etna, believe in a conception of wine that is above all humanistic, promotes a responsibility towards the environment, the community and their customers. At high altitudes ranging from 500 metres above sea level and up to and over 1000 metres, each contrada expresses the full panoply of Etna terroir. These sub zones are Presa, Linguaglossa, Solicchiata, Passopisciaro and Randazzo and are all based on the north-eastern side of the volcano. Each contrada is treated separately, as each parcel has a distinct lava stratification, mesoclimate, and exposition.
The extreme weather conditions and drastic diurnal shifts (an average of 16°C between day and night) result in wines of great phenolic profile, complexity, and longevity. The wines embrace both the austerity of the mountain and the sapidity of the sea.
The Attia originates on black rocky volcanic soil, 750m above sea level. The vines are 70-year-old vines on the north east side of Etna and are trained in alberello style, or bush trained, an ancient method traditionally used on Etna. They are planted on land that is terraced with drystone walls constructed with the local volcanic stones so omnipresent on Etna's slopes. The close proximity of the vines (6,000 – 9,000 plants per hectare) creates fierce competition and forces the roots to point downward in the volcanic soil in search of water and nutrients. Farming is organic and attentive, a minimal amount of Bordeaux mixture being used in the vineyards. Etnella respects the long dating tradition of farming on Etna and follow moon phases to guide their work.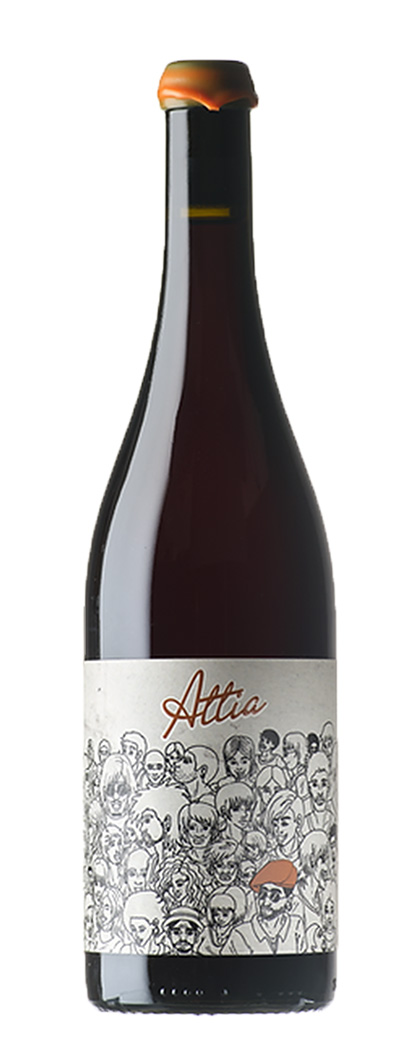 Attia is a blend of Chasselas ibrido 30% (yes, Chasselas! No doubt brought by the Swiss Navy), Carricante 20%, Trebbiano 25%, Moscato 10% and Grecanico 5%. The grapes are manually harvested, whole cluster pressed and are soaked with 4 days maceration on skins in the traditional fashion. Fermentation takes place in stainless tanks with native yeasts. Full malolactic is done, and maturation takes place on the lees in stainless steel for 8-10 months. Attia is bottled without either filtration or fining and has no sulphur added.
This wine has a pleasant light amber colour and lovely texture from the short skin contact. Savoury and salty like the sea, this wine (technically in the "orange" category) is light-bodied, yet richly textured and full of character. Like all wines of Etna, one may note the intense mineral concentration, but Attia is almost shy with lovely restraint. Drink with crudo of sea bream or prawns – raw fish marinated in citrus – or equally good with grilled octopus or squid in a spiced tomato sauce.
Why we love this: Balanced skin contact wines which have a mineral dimension are incredibly moreish.
USP: Chasselas, egads! How did it get to Sicily? Answers on a postcard.
2021 Attia Bianco