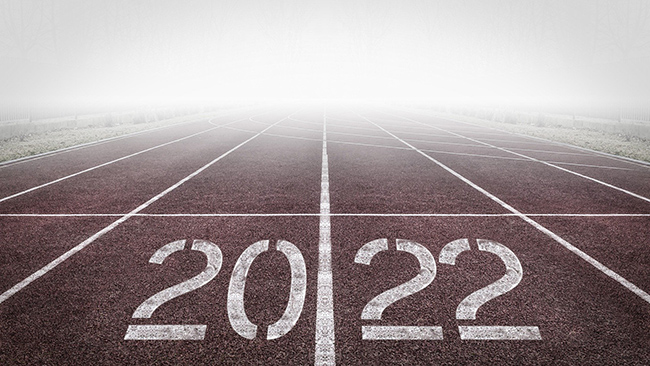 In 2018, to commemorate the 30th birthday of Les Caves, I wrote a book. At the time of writing, we appeared to be at the peak of our powers. Business was very good indeed, we had several wine bars operating, and other ambitious projects in the pipeline. The book expressed the wonder at the scope of the journey we had undertaken, and our growth from small sprats to bigger sprats that were making a decided ripple in the wine ocean. It was as if we had reached the end of our history (of uncertainty), had attained the plateau of stability and were now masters/mistresses of our destiny.
By 2021, the world had revolved speedily, the whirligig of seagull-crapping time had brought its revenges and the world wine scene had altered beyond recognition. In all respects. Neither brave, nor new, it was a world in which uncertainty was the only new certainty, and work in wine seemed to revolve purely around managing expectations, just getting by, holding the line and reactively problem-solving. It was also the year of added bureaucracy par inexcellence with apparently straightforward shipping procedures taking forever and a day. It was the year when you parenthetically wondered whether, after several centuries of freely trading with countries around the globe, simple commerce had actually become no more than the shadow of the reflection of a distant memory – bathed in the hazy glow of nostalgia. Bring back the tea clippers and letters of intent!
To add to the real and metaphorical gloom, even the weather was lousy. One of the most awful takeaways of '21 have been the casualties of rotten vintages. Many vignerons, their vines struck time and again by extreme climatic events, lost their livelihoods. Add this to the isolation caused by lockdowns, and we could understand the severe mental pressure our grower-friends have been under.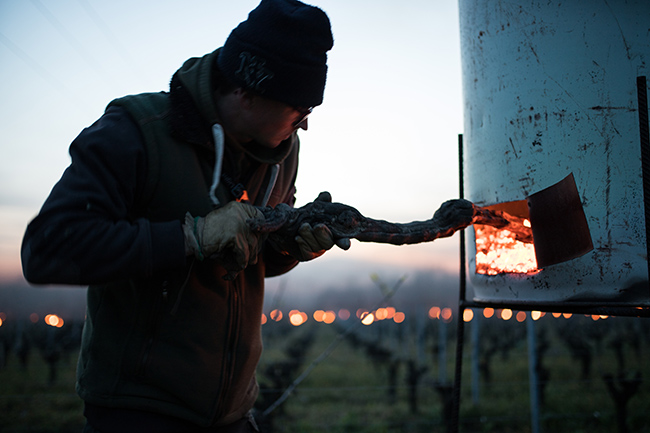 At our end, we survived the maelstrom of logistical chaos and bureaucratic nonsense. Not through confected innovation or meaningful financial investment. Hard work, mutual support, constant communication were our steady eddies in the turbulent seas. I am sure we might find a funky acronym for these down-to-earth virtues and sell it the business world as a self-improving mantra. There's nowt so uncommon as common sense.
Perhaps most important lesson we learned was that working to a common purpose makes you that much more resilient. In our work, that meant everyone being prepared to step into the breach at a moment's notice. Doing the extra hours in order to keep on top of things. Being polite, maintaining equableness (at least on the surface), gently persisting. Applying the golden rule of business to one's customers and growers.
There were also notable success stories. One by-product of lockdown was that, deprived of the opportunity of going to restaurants and pubs, households tended to trade up in terms of their wine buying and consumption. Wine shops and specialist on-line retailers, eager to tap into these newly-enthusiastic consumers, upped their game and adopted a more professional approach. Selling wine became a kind of social service, one which put many retailers at the hearts of their respective local communities.
An apt metaphor is that the real abiding strength of any vehicle is not how quickly it can cruise down an empty motorway on a sunny day, but how many extra gears it offers when you need it to negotiate obstacle-strewn land off-road – and in hostile weather. At times, we have had to run as fast as we could simply to stay in the same place – and twice as fast to get anywhere. The words "pivot" and "versatile" were my words of the year.
For last year's words belong to last year's language
And next year's words await another voice.
And to make an end is to make a beginning.
Little Gidding~ T.S. Eliot
And so to 2022. It is always a mistake to view the beginning of a new year as simply wiping the slate clean and starting afresh with grand aplomb. After all, we shall commence in Jan during the inspissated gloom of slumb'rous midwinter, and we will doubtless experience in the first few months the usual seasonal highs and lows, quicks and slows.
If the stars are aligned and Covid is dormant, there may well be a Real Wine Fair towards the end of May as a pre-summer aperitif. We won't count our milligrams of total sulphur yet as best-laid plans have a habit of ganging aft agley.
We will discover over the course of the months what impact the awful 2021 vintage had. We will find out also which businesses are thriving and which, having suffered unremitting slings and arrows of bad luck, will shut their doors for the last time.
The boosterish wine trade, however, is eternally optimistic as if admitting to uncertainty is a sign of weakness. A more realistic reaction to the last couple of years might be that while what doesn't kill us does tend to make us stronger, pandemics and their ramifications make any sort of long-term planning very difficult, if not impossible. They certainly make investment in new projects a lot less likely.
—–
Forecasts for any new year usually concern such meagre trifles as prediction of the next big grape variety, a new wine-producing region, burgeoning market, to other technical issues as the nature of closures, formats, sales innovations and business models. Such novelty is as old as the world itself. The wheel of history is constantly turning; an artisan vigneron is just as likely to embrace an ancient winemaking method as use the latest oenological gizmo.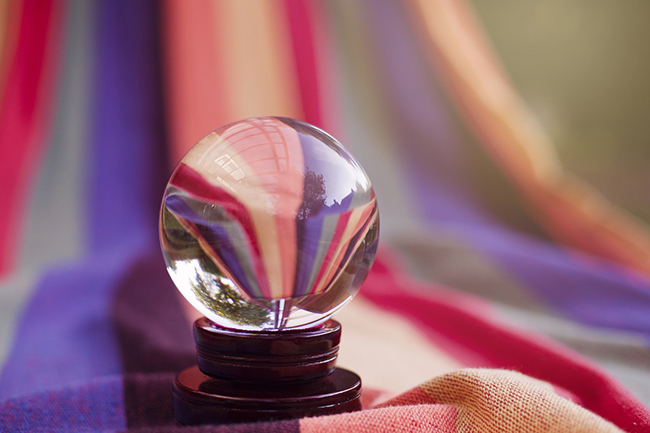 The last two years have witnessed an even greater upsurge in the sales of natural wines. Naturally. We opened a record number of new accounts in 2021, almost every one of them reaching out to us on the basis of our wide-ranging selection of organic, biodynamic and natural wines.
If you ask me whether this is a trend, I would say no. Rather that is part of a wider recognition that we all have personal choices, so we might as well exercise them. Whether it involves wearing masks, recycling more rubbish or buying sustainably, more and more people are aware of the ethical ramifications of their choices, and are voting with their wallets. An individual's wine selections may not change the world, but it is easy enough now to buy a bottle of wine that supports a small organic grower and all that that entails, than reward a company that is making wine on an industrial scale. And if enough people behave in the same way, then that can be categorised as a movement, if not a trend.
Such choices make us feel good about ourselves as we become active rather than passive consumers. And that is a start. Restaurants and retailers also are not in the game of competing with supermarkets and the race to the bottom price point. Each sales sector is seeking to forge its own identity and discover its own audience and to give consumers the tools (information) to make more informed choices. If consumers are prepared to consider how they are spending their money and pay a little bit more for their pleasure, the rewards will eventually be passed on to the growers themselves. Everyone wins.
In terms of natural wine trends, I prefer to look at what the vignerons are doing in terms of the hundreds of farming and winemaking choices they make when bringing a wine to bottle.
One thinks that there are a series of clear binary choices to be made – risk-averse wine versus free wine, balanced versus edgy, reduction versus oxidation, clean versus cloudy, rough versus smooth, linear versus mouth-filling, fruit versus stone/earth – but it is more complex than that. Natural wine is the culmination of a journey during which a vast number of choices have been made and then the wine takes on a life of its own. If I have detected one thing, it is that vignerons are increasingly making wines that they would drink themselves with pleasure. This fact impacts on levels of alcohol and extraction. Over the past few months I have drunk many wines that pack flavour and freshness into less "architectural" space. One might describe them as having fluidity, liquidity or energy. Vague terms, I know, but, as I always say, one recognises these qualities when one encounters them.
My final thought for 2022 is more of a wish than a prediction. Let's harness the few good things that came of 2020 & 2021. Being in the same boat on metaphorical choppy seas, we discovered many new partnerships and friendships. We became more engaged with our customers. We understood each other's businesses to a greater extent. If we can continue and even improve this level of understanding in all our relationships, then we can look forward with some degree of confidence to the next twelve months.