On finishing their studies at agricultural college, Niels and Penny Verburg wanted to make wine but having no access to vineyards led them to leave South Africa in 1989. They returned from Europe in 1995. Niels had been learning his trade and plying his craft as a flying winemaker in France, Chile, New Zealand and Australia, and even in Greece. A longing to work on a small farm led the couple to Bot River on the eastern slopes of the Houw Hoek mountains. After 8 vintages at Beaumont Winery, they moved up the hill to a 16-hectare patch of land, which is now planted to 8.5 ha of vines and 480 olive trees. The first vintage for Shiraz was 2000, with Niels sourcing fruit from Bot River and two vineyards in Stellenbosch. In the past few years the wine is produced from own vineyard sites (known as young block and old block). The Chenin, first made in 2012, is now sourced from two sections of the home vineyard: House Block and Dog Block. The climate is semi-arid Mediterranean and Luddite are dedicated to making dry-farmed wines. A succession of drought years has put a lot of pressure on the yields which have been reduced considerably over the years.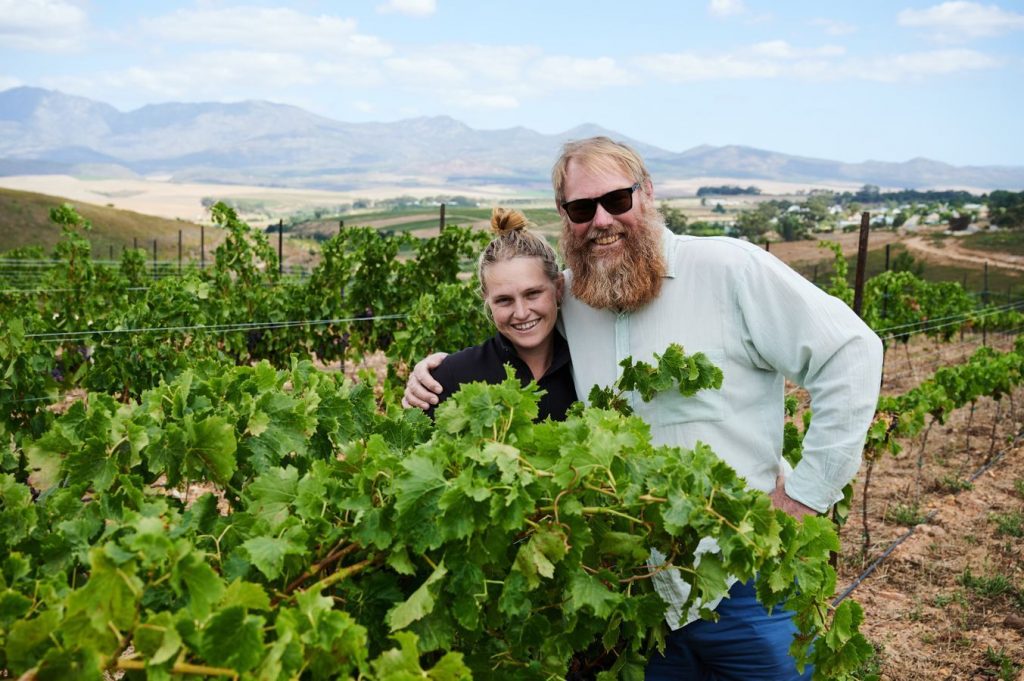 How do you like them grapes: Shiraz, Chenin, plus Cabernet Sauvignon, Mourvedre, Grenache Noir, Sauvignon Blanc and Viognier for their Saboteur wines.
In the vineyard: Decomposed shale and closer to the river alluvial sand. Dry farming. One wire trellis bordering on bush vine. Sustainable farming. Manual harvest – yields vary between 10 hl/ha to 20 hl/ha.
In the winery: For the Shiraz the old and young blocks are normally fermented separately in small open-top fermenters with native yeasts. Ferments are ambient. In recent years Niels is experimenting with adding stems to the ferment (up to 30% in warm years). Up to six week post fermentation maceration on skins where malolactic is done. Pressed into barrels – a mix of new French oak, older French oak and a small amount of Hungarian. After two years maturation the components are blended and bottled. For the Chenin the grapes are destemmed and naturally fermented on skins with twice daily punch downs. Depending on the year, there may also be a post-fermentation maceration on the skins. After the fermentation the grapes are pressed and racked with the lees into old barrels where they age for a year. The wine is bottled with a light filtration and no sulphur is used in vinification, only just before bottling.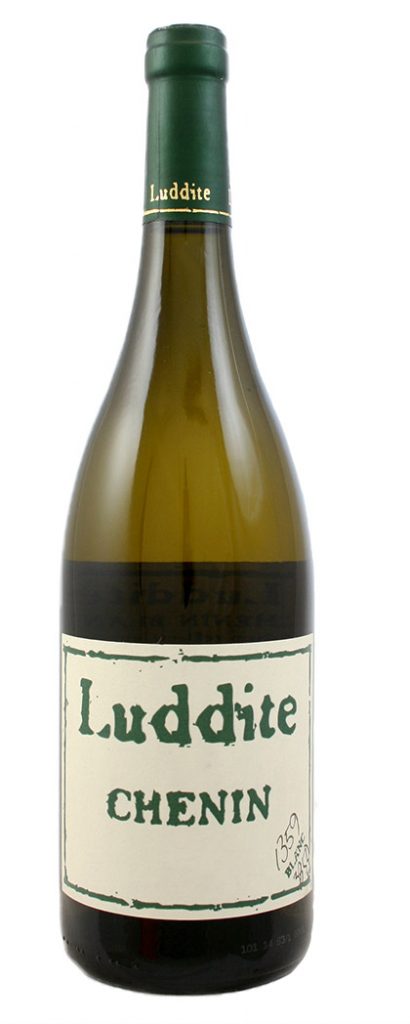 QI: The ebullient Shiraz is often described as "Niels in a glass". The wine ages fabulously well – like Niels!
The Key Wines:
Luddite Chenin Blanc
Luddite Shiraz
Food match: Beef short rib or barbecued lamb chops for the powerful Shiraz, grilled salmon for the intensely characterful Chenin.
Philosophy: "The nitty gritty of good winemaking is to have good grapes, good yeast and good barrels," says Niels. "Being hi-tech and cutting edge isn't important to me. When you go into a winery and see the centrifuges and reverse osmosis, it's like going into the kitchen of a top restaurant and seeing a microwave, you think "Hey, that's not right!"
*
Interested in finding more about Luddite Farm? Contact us directly:
shop@lescaves.co.uk |  sales@lescaves.co.uk | 01483 538820