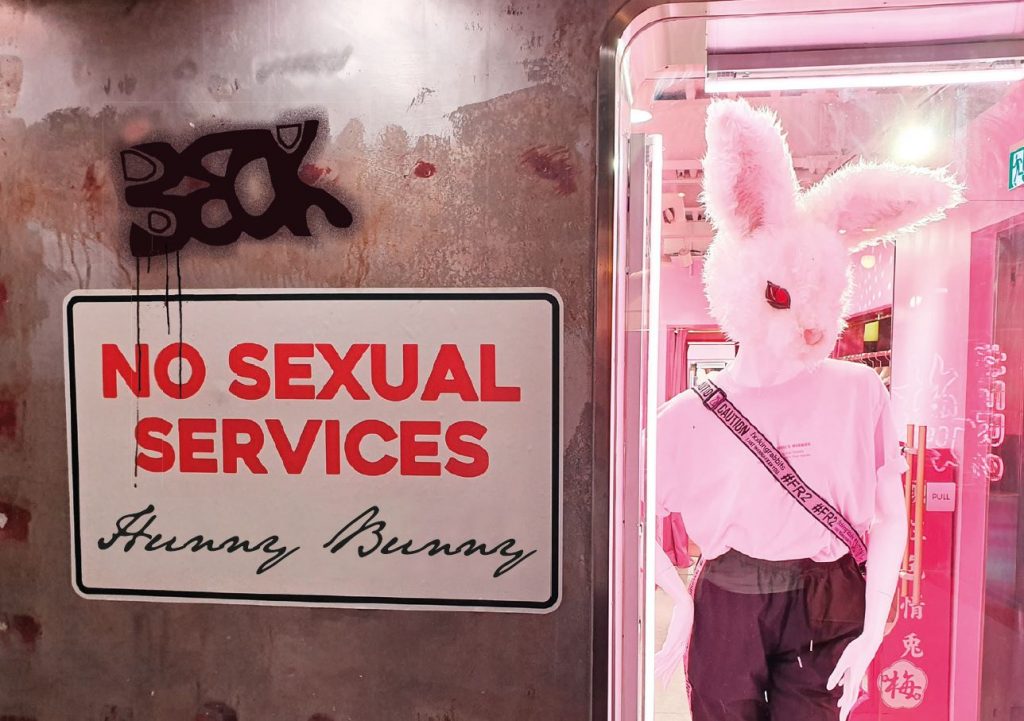 It is axiomatic that every producer of new-wave natural wine should have at least one label that is graphic or flirts with the suggestive.
The No Sexual Services Pink Bunny label is a photo that Uli (Judith's other half) took in the streets of Tokyo. They added the "Hunny Bunny" and the Beck logo – everything else is the original photo.  The wine itself is serious fun, but not in the least bit kinky!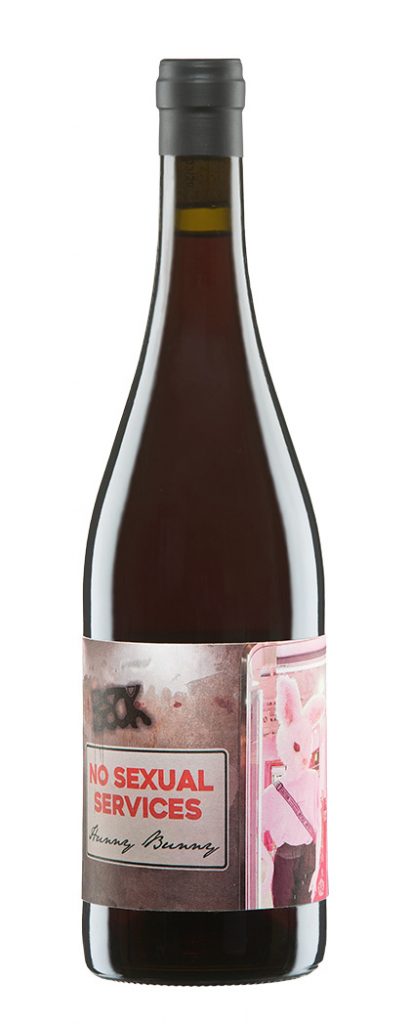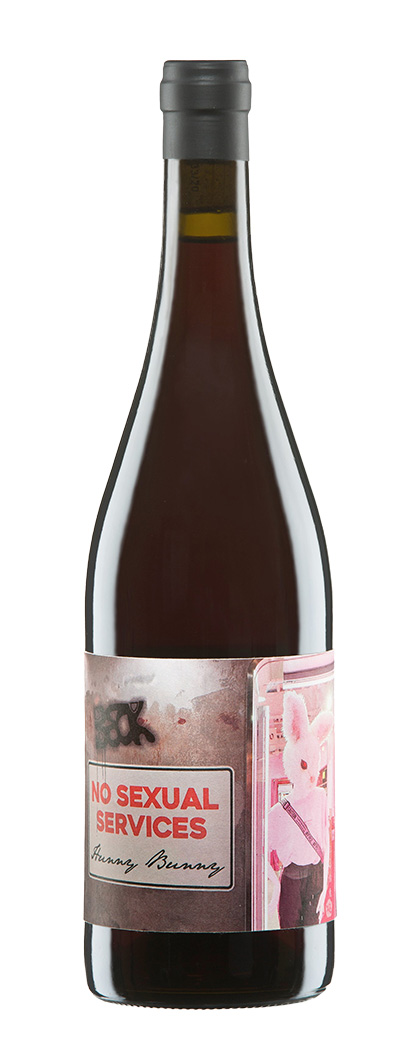 Judith's 15 ha of vineyards are scattered through Gols in Burgenland. In 2001 Judith assumed responsibility for the cellar from her father after gaining experience in France, Italy and Chile. Judith has also been working organically and biodynamically for a considerable period and the vineyards are certified by RESPEKT and Biodyvin. Meanwhile, the winemaking has become increasingly natural over the years with a range of zero-sulphur wines (called Bambule!) and the others having very reduced levels of intervention.
Burgenland has what is known as a Pannonian climate with easy winters, mild, wet springs, very dry and hot summers and stable autumns, and enjoys the influence of the very nearby Neusiedler See. There are a multitude of different soil types throughout these lands – the Hunny Bunny is from Blaufrankish grapes from vines growing sandy loam and gravel in her cooler densely-planted Schafleiten vineyard site.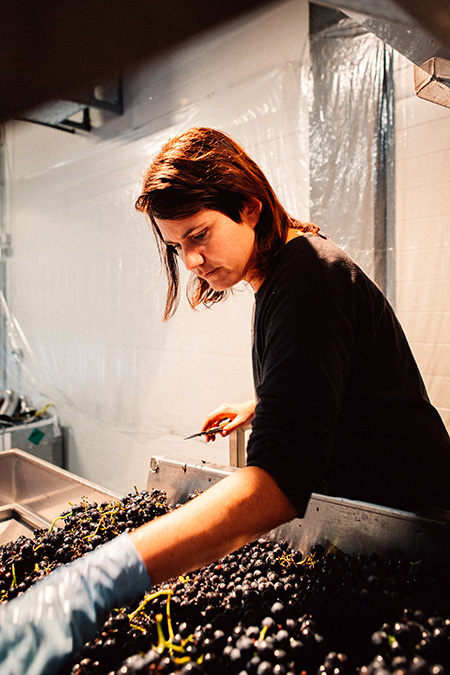 The grapes are manually harvested, whole bunches are macerated for only four days in stainless steel pots and undergo ambient ferment with their own yeasts, before being aged on the fine lees in old wooden vats of 4,000 litres for six months. The wine goes into bottle without filtration or fining and only 20 ppm of SO2.
Judith says: "Blaufränkisch for me is a grape with an incredibly wide range of taste. It can be a dark, full-bodied, earthy red wine or it can have the fragility and elegance of a Pinot Noir. For me it is fun to explore that range. For Hunny Bunny we use mainly the grapes of our "Schafleiten" vineyard.  It's a site that is a bit cooler compared to the Blaufränkisch sites on Altenberg or Gabarinza. The grapes of Schafleiten always have a very fruit-driven character with good acidity.
I like the expression of the whole bunch maceration on the Schafleiten much more than I liked it when we did a regular maceration.
It's definitely a fun wine, but I don't think that it is trivial. It has to be enjoyed chilled." 
This is certainly the other facet of Blaufränkish and really quite delightful, being pinkish-red and having oodles of refreshing stemmy sour cherry fruit and mouth-cleansing acidity. As Judith says, drink this chilled. It would go well with pasta and tomato sauce.
2020 Hunny Bunny
*
Interested in finding more about Judith Beck wines? Contact us directly:
shop@lescaves.co.uk |  sales@lescaves.co.uk | 01483 538820