In the 1990's, Philippe Meyer and Sophie Kumpf, both from long-established Alsatian winemaking families, married, and founded a new winemaking estate 'Kumpf et Meyer' with its winery situated in the village of Rosheim. In 2009, when they divorced, Philippe sold his share of the business back to Sophie, who wanted to carry on making wine. She then invited wine-maker Julien Albertus to join her and he became the wine-maker and viticulturist. Julien comes from a family with a wine-producing background. His maternal grand-father set up a wine-making estate in the Gard (Domaine Réméjeanne) which is now run by his uncle and cousins, whilst he has worked for a variety of different estates both in Alsace and in the Rhône. Rosheim is in a dry and sunny sub-region of Alsace. Julien explains: "We are protected here by two mountains: Le Mont Champ du Feu and Le Mont Sainte Odile. These two peaks bar the way to the clouds, and as a result, we have quite a low level of rainfall."
The domaine's philosophy is simple. The vine is viewed in the context of "the whole", dependent on the soil in which it grows, on the flora and fauna that surrounds it, on the climate which determines its growth and on the human being who works it. A healthy grape is born from this connection between all these elements, an interaction which must be encouraged.
The health of the soil is viewed as the basis for all vineyard actions, with deep root systems paramount. The vineyard world is fragile and each intervention must be considered, because it always has consequences. Ploughing, for example, can compact the top layers of soil and has an effect on the dynamic life of the vineyard. Neither mineral fertilizers nor chemical phytosanitary products are deployed. The domaine encourage life in the soil by means of grassing throughout the year. This can be natural, or selective via cover crops such as legumes, cereals, brassicas, etc.
Julien seeks to take organics beyond the vineyard. Making wine naturally is of paramount importance to him. Grapes must be cultivated according to the principles of organic farming, harvested by hand, and no substances used during vinification with the exception of sulphur in very low doses (max 30mg /l for the reds and 40mg/l for the whites). This results is wines with subtle aromas, often complex and unique, which can also be cloudy, because they are unfiltered, or slightly gaseous, due to the CO2 present in the bottle.
Restons Nature is a supremely gluggable blend of 40% Auxerrois and 60% Pinot Gris. This pet nat is fermented with native yeasts and spends two years on lees. It is not disgorged, there is no fining, the fizz is soft and gentle, and the wine is properly cloudy and bone-dry.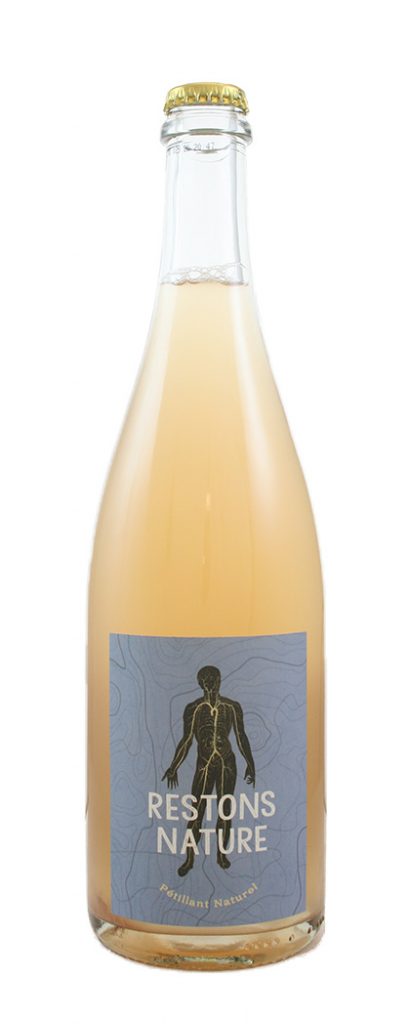 Utopiste Maceration is 100% Gewürztraminer which has undergone three weeks whole-bunch infusion skin contact, and is then aged for 11 months in stainless tank. Orange-hued, opulent aromas of peach, apricot and fresh lychee and notes of Campari, and a luscious fleshy palate with plenty of spice and an agreeably bitter finish. The wine is called 'Utopiste' because Julien believes it to be 'utopian' to be able to enjoy wine made from Gewürztraminer. We concur!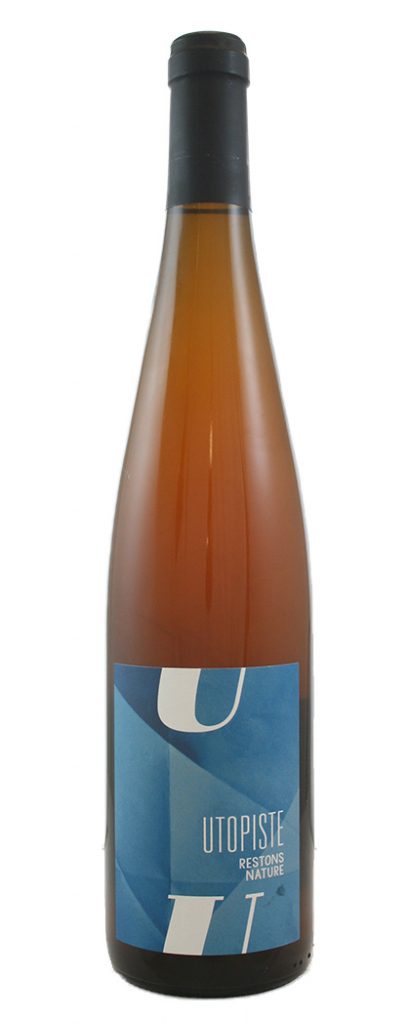 Clair Obscur comprises Pinot Gris 70% & Pinot Noir 30%. The grapes are destemmed, undergoing a short maceration 3-4 days, before ageing in stainless steel for 9 months. The wine is named 'Clair Obscur' after its colour, a sort of light/dark red from the blend of Pinot Noir and Pinot Gris. This is a very pretty ruby-hued wine sporting aromas of red flowers and red fruits (cranberries and red cherries) with a silky finish that tilts into the wild fruit character after being open for a few hours.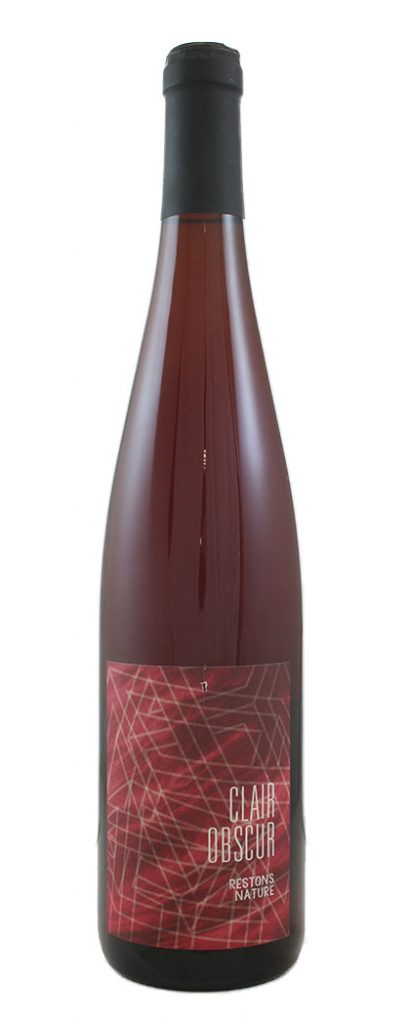 Perpetuel Riesling comes from a steep single vineyard called Westerberg, planted on limestone and clay soils. A solera blend of 2015-2018-2019 vintages, this naturally-fermented Riesling undergoes full malo and is aged in foudre and bottled without filtration, fining or added sulphites. The wine is called Perpetuel (meaning endless) as the vintages that make up this wine, are the base of the solera system, which will make this wine moving forwards. Complex layered golden Riesling exhibiting rich autumnal orchard fruit aromas and flavours.
2018 Restons Nature
2019 Utopiste Maceration
NV Westerberg Perpetuel Riesling
NV Clair Obscur Maceration