This is a series profiling the producers on our list who make natural wines. Within this series we will be highlighting some of the extraordinary and rare bottles and vintages that have helped to shape our appreciation of natural wines over the years. Previous posts from our 100 Great Natural Wines series include Austria, Spain, and a hefty chunk of France, and can be found here. 
Friuli or Friuli-Venezie-Giulia to give it its full name is a varied wine region tucked between the Julian Alps and the Adriatic. Synonymous with high quality (and expensive) wines produced from a multitude of grape varieties, many indigenous to the region, Friuli became the focus of the natural wine world due to the efforts of pioneering growers such as Josko Gravner and Stanko Radikon, who revived the traditional Mediterranean culture of skin contact/amber wines in the early 1990s in their homeland of the Collio. This influenced a number of other vignerons to work in a more natural vein throughout the region.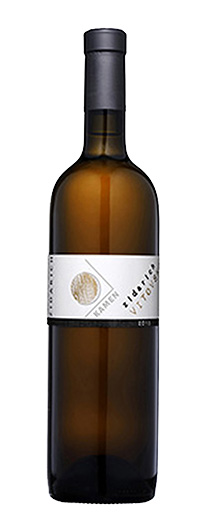 KAMEN ~ AA ZIDARICH
Stone gold certainty
The Carso is that thin slice of land connecting Trieste to the main mass of Friuli-Venezia-Giulia. Officially speaking, this is Italy, but, as is the case all along Italy's border with Slovenia, the wine culture transcends national boundaries. Winegrowing Carso extends well beyond the border into Slovenia (as does winegrowing Collio further north), and its trio of peculiar local grapes – the white varieties Vitovska and Malvasia and a strain of the red Refosco known as Terrano/Teran – are uniquely Slavic contributions to the "Italian" viticultural whole.
The heavy limestone content of the soils likely gave the zone its name (Carso is thought to be derived from a Celtic word meaning "land of rock"), and it lends the wines, both white and red, a firm acidic backbone and mouth-watering minerality. On the white side, this means flinty, fragrant accompaniments to fresh seafood in Trieste, Muggia, and other fishing towns along Friuli's Adriatic basin, while the red Terrano is a high-acid companion to the heartier, Slavic-and-Austrian-inflected food further inland (you'd be surprised how good a tart, tongue-piercing red like Terrano can be as a contrast to the richness of Stinco di Vitello). The Zidarich farm is located in Prepotto, near Duino Aurisina, which is a small and characteristic village of the Carso area. The landscape is extremely varied. The vegetation of the environment is very different and enhances the peculiarity of this territory dedicated to viticulture. Jagged chalky rock is the keynote of Carso viticulture, which is carried out on small terraces of red, iron-rich soil that have been reclaimed from the woodland.
Azienda Zidarich was founded in 1988. Benjamin Zidarich revolutionised his father's company by expanding the vineyards and focusing on native grape varieties, Vitovska, Malvasia and Teran. The Carso area is often affected by the Bora, a cold and violent local wind that can exceed 120 km/h. On the plateau, the climate is fairly continental and benefits from the mild weather that blows up from the Mediterranean Sea.
Benjamin uses a mixture of Guyot and alberello training systems with 4 – 5 buds per plant. The vines are aged between 6 and 30 years old and are planted at a vine density of 8,000 to 10,000 plants per hectare. He has been practising organic for some time and also applies biodynamic treatments to the vineyards. The vineyards are ploughed annually to maintain their health.
Benjamin manually harvests the Vitovska grapes in 15 kg crates, usually between late September and early October, and destems them. Fermentation proceeds naturally with indigenous yeasts and no temperature control. With the Kamen, both fermentation and (18-day) maceration occur in stone (KAMEN) vat with daily punch downs. Kamen means stone. Benjamin has always been fascinated by the natural beauty and unique characteristics of the Carso stone. For many years, he looked for a viable alternative to oak barrels and finally decided to experiment with vinifying in stone vats, a practice that dates back to prehistoric times. Over the last century, similar stone containers were used to preserve various foods, including wine, as they maintain constant temperatures. By creating these stone vats, he also wanted to strengthen the winery's relationship with the region and terroirs, using a natural material and local artisans. Marko and Kristjan Zidarich were responsible for sculpting the stone into a single vat made of 5 pieces stacked one upon the next.
After ferment the Kamen is left on the fine lees and aged in medium and large Slavonian oak barrels for 20-24 months, and bottled without filtration and fining and minimal sulphur addition.
The Kamen has a most attractive mid-gold colour, aromas of chamomile, fruit pith and wet limestone, gentle entry in the mouth and initially reserved palate that moves between apricot-stone-fruit, cool minerals, golden spice and savoury-smoky elements. It finishes on a strong bitter phenolic note and medicinal nuances of fennel and wild herbs and spices.
This is wine that defines or rather describes its terroir. It possesses a driving minerality, the essence of pure stone, capturing both the sunshine of his vineyards and the cool depth of his cellar hewn out of local stone.
Why we love this: We love anything which keeps the wine in touch with its earthy/stony origins, be it clay pots forged from the soils in which the vines themselves plunge their roots to stone vessels such as this.
If you like this: We're still in the Carso where two enigmatic brothers, Paolo and Valter Vodopivec have earned an enviable international reputation for their distinctive wines. To discuss the terroir of Carso is to speak more about rock than soil. Carso, in fact, actually means something like "land of rock" in Celtic. Walter and Paolo Vodopivec actually had to physically break up the limestone bedrock to plant their vines. The rocky terrain leaves a firm imprint on the wine with an undeniable acid and mineral streak. They work with the Vitovska grape and ferment the wine in buried Georgian qvevri in a beautifully organised cellar. Upon opening it is intensely tannic and grippingly mineral. Decant once. Twice. The result, if you're patient, is a wine that have a purity and fascination that makes you want to roll it appreciatively around your mouth. Deep, rich (but not heavy) and aromatic with layers of dried peach, warm apricot and apple notes on both the nose and mid palate, a splendid Vitovska that is as bone dry as the rocks from which the vines eke out their precarious existence, yet somehow refreshing and curiously saline with a very long finish that imparts further flavours of hazelnuts and dried fig.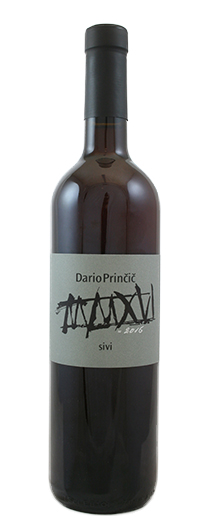 SIVI ~ AA DARIO PRINCIC
Big cups, Pinot Grigio
Take it easy, yo
Mariah Carey in We Belong Together (remix) (feat. Jadakiss and Sty)
Azienda Agricola Dario Princic is located in Oslavia in Friuli-Venezia Giulia, very close to the Slovenian border. Princic's wines have the same feel as those of La Stoppa and Valentini: totally unfiltered and minimally sulphured, they taste of the earth, of rock salts and bitter stony fruits, in other words edgily natural. This may not be everyone's cup of tea (or Pinot Grigio), but thank goodness in an era of branding and conformity that we have the opportunity to dance on the wilder shores of winemaking. Having said that, with their careful long elevage, these are powerful and resilient wines.
Dario's vines grow on local 'ponca' soil (friable calcium/limestone marl) mixed with clay. He has farmed his 7-ha of vines organically without any chemical products since 1988. Vines are fertilised with manure and sulphur and copper treatment in the vineyards. They never buy fruit and use the grapes exclusively from their land.
Radikon and Gravner pioneered the amber/skin contact style of wine and Dario Princic was one of the earliest on board with these wines, making versions from Sauvignon, Friulano (called Jakot), Pinot Grigio (now known by its Slovenian name, Sivi) and Ribolla Gialla. The skin of the Ribolla is tighter than some other varieties and the grape gives less juice which emerges in the style of a wine low in aromatics and acidity and high in phenolic content. Dario Princic's version has a copper-bronze colour derived from this contact with skins (around 25 days). The wine exhibits aromas of red pears and dried fruits and has a fine, dry palate with almost salty-fruit flavours.
Dario Princic's Sivi/Pinot Grigio is a red by any other name, a million miles from those milquetoast wines that "are as thin as the homeopathic soup that was made by boiling the shadow of a pigeon that had starved to death" (Abraham Lincoln), a remarkable wine and will change from day to day and even from glass to glass. This then is PG PG (Parental Guidance Pinot Grigio).
The grapes are harvested by hand and undergo 7-days maceration in large open top oak and chestnut fermenters. Fermentation is ambient with wild yeasts, the malolactic occurs naturally and the wine is matured for two and a half years in tonneaux, decanted eventually to stainless steel and then to bottle to rest. No filtration or fining, of course, and only a tiny bit of sulphur at bottling.
The wine has a sensationally vivid reddish-pinkish hue (the skins of the grapes have lots of colour in them) and is bursting with exotic and ripe fruits, mutating all the time.  Pink grapefruit, apricot skin, mandarin and ginger surge across the tongue and there's a touch of astringency to remind you of the original grape. Not just a great Pinot Grigio, a wine reeking (in the classiest sense) of individuality.
Why we love this: This wine reminds us why we try not to talk about varietal character and instead focus on the meat and drink of farming and winemaking. Grapes are unexpressed potential. Those that are born of industrial farming, have no potential to express – nothing can come of nothing. If the farmer has beautiful healthy organic vineyards, then he or she is cultivating something "material". When certain grapes ripen, the skins change colour and the juice acquires substance. 99.9% of PG is pressed, chilled and sulphured immediately, then cold-fermented in massive tanks before filtering and being given another hit of sulphur. The Sivi is a gem that illustrates that you can make a silk purse out of… silk.
If you like this: Fuoripista means off the beaten track, an apt description of this vineyard nestling under the pink-stoned Dolomites. Elisabetta Foradori acquired the old-vine fruit a couple of years ago, and made a wine that has redefined this prosaic grape variety. Superb biodynamic farming allied to natural winemaking in Spanish tinajas, and eight months' skin contact confers this bright and bonny onion skin coloured wine with its delicate perfume of dried and fresh flowers and cool energetic palate of river stones and herbs. Enchanting.
*
Interested in finding more about the wines mentioned? Contact us directly:
shop@lescaves.co.uk |  sales@lescaves.co.uk | 01483 538820
*Note: We are still open for business, doing deliveries, and keen to help everyone with their booze needs in this difficult time. Natural wine lovers can visit our online shop and order online!