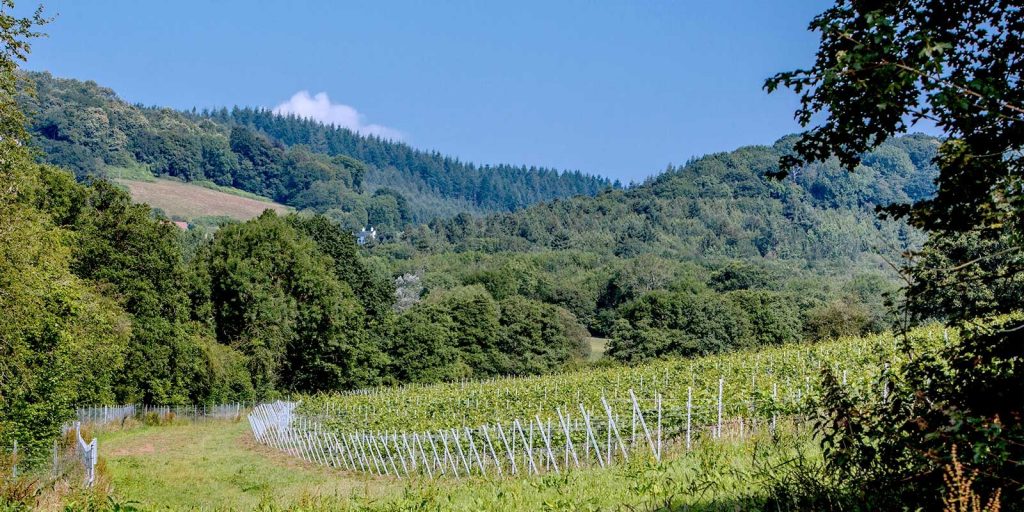 Legend has it that Les Caves de Pyrène was born and brought up in SW France, its roots firmly… um… rooted in the Pyrenees.  The first wine list we released in 1988 showed our French regional origins par excellence, and we developed this speciality (five go mad in Madiran) to the umpteenth degree, until we decided to forage for wine elsewhere. We immersed ourselves in Italy from 2003 onwards and eventually created a reckonable portfolio of producers from that country and founded a distribution company there in 2008. Forays into Spain followed, and later the New World was our oyster, with tidy selections from Australia, NZ, USA and South Africa. More recently, we've also started to appreciate more what is just under our noses, namely scepter'd-isle-wines.  It was only a matter of time, what with English growers travelling and learning the craft, a certain amount of personal ambition to "make it happen" here, the love of home terroir, as well as a sense of calling, and then factor in discernible climate change… then the UK could and should be a place where one might grow good-quality grapes and make decent wines.
For many years, the English wine industry was more like a cottage craft, yielding unremarkable wines at rather high prices. The more noble varieties (as opposed to the hybrids) such as Pinot Noir and Chardonnay were planted to make sparkling wine.
Often the juice from these grapes was a means to an autolytic end and quality was less than paramount: "the wrong clones on the wrong rootstock on the wrong soils and the wrong chemical farming" as a familiar Austrian wine grower once remarked.  The manipulations of methode champenoise can turn a sow's ear into some sort of silk purse, financially-speaking. If I sound a trifle cynical, I was never impressed by the boast of southern England being the new Champagne, for the same reason that I don't rate the quality of farming in Champagne that highly (barring a few fabulous natural Champagne growers, of course). For although the wines from that region are expensive, the wines beneath the bubbles are rarely worth the drinking, and the skill of the winemaking is in the careful blending and minimum ageing is what disguises the lack of vinosity.
There has been a change in the past few years…
Firstly, if you are not going to use ripe grapes, it takes the best part of five years to make a sparkling wine, so if you want to see quicker returns, you have to start to make still wines.  Secondly, it's just a question of will to transition to a more hands-on farming approach, to use fewer chemicals in the vineyard, to prune properly, to attend to the vines throughout the year and to harvest selectively. Good still wines can only come from decent quality grapes. Thirdly, the UK has enjoyed some excellent warm summer weather since 2013, with a bumper harvest in 2018 giving vignerons the possibility to push the envelope as far as still winemaking was concerned. Fourthly, the demand for still UK wines has increased exponentially. And not only still wines – organic and biodynamic still wines.
It began many moons ago with Will Davenport's wine, actually one wine – the Horsmonden Dry White. The vintage sparkling blend came a couple of years afterwards, then the Pinot Noir and the Pet Nat (initially an experiment, now a firm favourite).
And so, it came to pass that we now work with four wineries, a cider maker and an artisan eaux-de-vie distiller and that wines and other products from the UK have come to form a very important part of our list.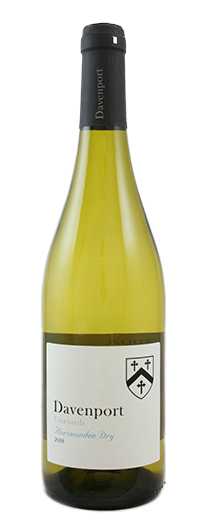 Davenport Vineyards, Will Davenport, East Sussex
We've been working with Davenport Winery for several years, and have witnessed how the style of winemaking has evolved over that period, developing in a resolutely more natural direction. Will Davenport has been making wine for nearly twenty-five years, building from a small start-up to a collection of vineyard sites totalling just over 20 acres in East Sussex and Kent. The aim is to make wine of the highest quality possible and to make wine that is a true expression of the grapes, the soil, and climate of the vineyards. Will believes that the best way to achieve this is by interfering as little as possible and letting nature take its course (with a modicum of guidance of course). The use of organic methods helps to bring the desired results and has the benefit of also minimising their impact on the environment. Copper and sulphur are used to control mildew, along with plant extracts made from seaweed, comfrey and nettles.
The sparkling wines are given a long elevage on the lees to gain complexity. The one exception is the Pet Nat which is all about the fruit and requires ripe grapes and a certain softness. Chardonnay, for example, would not be appropriate.
The components of the pet nat: ripeness, softness, malolactic texture and the leesy intensity make this a super-approachable wine.
The traditional method wines are released according to feel. Will Davenport makes one of the best whites in England, a blend of Bacchus, Ortega, Siegerebe, Faber and Huxelrebe, which seems to possess more texture than most. The most recent vintages have seen a portion aged in used barrels. Native yeasts are used. In normal vintages the wine will be bottled without filtration.
Another wine that Davenport have been perfecting is the Diamond Fields Pinot Noir. The 14 version, the first red, was almost chocolately – Will described this as Valpolicella-like. The 15 was lighter and more angular – Pinot meets Gamay perhaps, and successive vintages have aimed for a more high-toned fruit feel. The 19 vintage has beautiful ripe raspberry fruit and a hint of bitterness.
The Davenport Pet Nat also improves year on year. The blend also changes. Grapes are manually harvested, whole bunch pressed, fermented in stainless steel tank with indigenous yeasts, and then aged on the lees in bottle for 3 months, before being disgorged without riddling and no fining or sulphur at all. The fruit is lovely and supple, the bubbles gentle and refreshing.
2018 Horsmonden Dry White
2019 Davenport Pet Nat (zero added sulphur)
2014/15 Limney Organic Sparkling Wine
2016 Limney Estate Sparkling Rose
2019 Diamond Fields Pinot Noir
Tillingham Wines, Ben Walgate, Peasmarsh, East Sussex
The Tillingham project is on the up-and-up. In a short period of time – three vintages – Ben Walgate has produced a variety of wines in a variety of styles, each paying tribute to his many wine influences. Already, the pattern is clear, wines that again show the positive benefits of lees-ageing, skin contact and texture.
From the bounteous 2018 vintage, Tillingham released no fewer than 19 wines, some in sizeable quantities, some for fun and as experiments.
These were from grapes purchased from vineyards from all over the country including Surrey, Sussex, Kent, Essex and Wiltshire. Several of the wines (and three of the ciders) are fermented and matured in qvevris purchased from Georgia.
Because this is England, there are fizzy wines a-plenty. The main ones are COL and Pet Rosé, two sparkling wines left on their lees and undisgorged. These are made by means of the ancestral method. COL is a combination of Pinot Noir, Auxerrois, Chardonnay and Pinot Meunier.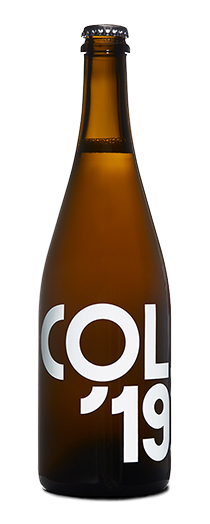 PN (soon to be 20) is a delightful glowing pink petillant, bonny and delicate. There is normally a bona fide undisgorged pet nat, and a fun blend of a bit of everything from the vintage called ATHINGMILL.
There is a house white blend and rosé blend from a certified organic vineyard near Bradford-Upon-Avon. End Grain is more structured white with partial skin contact, a blend of Bacchus; Madeleine Angevine and Ortega. The Ortega is crushed and left on skins with foot treading twice a day for 5–7 days before being pressed in small basket press and fermented in stainless steel and oak barrel.
Small quantities of wines are made in Georgian qvevri (normally featuring a combination of Pinot Blanc, Chardonnay, Muller-Thurgau and, if there are enough grapes, Pinot Noir). In November, a Nouveau-style called R is released, 100% carbonic, zero-sulphur fruit-soother from a grape called Regent. The Pinot Blanc from the vineyard in Essex is excellent.
For the longer term, Ben has planted vines around Tillingham farm – 10,000 vines last year, another 10,000 this year. The soil has been treated with biodynamic preps, and a variety of grapes planted. The 2020 vintage will see the inaugural release of wines made from home vineyard grapes.
2019 Tillingham White
2019 End Grain (white blend)
2019 Tillingham Qvevri white (limited)
2019 COL (ancestral method sparkling)
2017 Traditional Method –
2019 Organic Rose
2019 Qvevri Orange
November Releases:
2020 R (Regent) – a Beaujolais style red
2020 PN (pet nat style sparkling pink)
Charlie Herring Wines, Lymington, Hampshire
Tim Phillips is Charlie Herring Wines. Tim has previously worked in South Africa and Italy and makes incredible ciders and a beer with wild hops. Sparkling wines are released only when Tim judges them to be ready. He is not afraid to experiment.
Tim has a small walled Victorian kitchen garden planted to Chard, Sauv and Riesling just outside Lymington. The terroir is great – gravels composed of limestone, flints and sandstone. He farms organically with BD treatments. He rarely releases a still wine because he is a perfectionist and also only has enough grapes for one barrique.
The two still wines released recently have comprised Sauv with a touch of Chard in 2018 and a pure Sauvignon in 2017 vintage, the former with a little skin contact, the latter with a more extended maceration (three months). They blew me away with their purity and mineral tension. So surprising!
Ancre Hill, Monmouth, Wales
The most recent addition to our (wine) list, a biodynamic farm and winery in Monmouth near the English border, comprising two vineyards, planted mainly to Chardonnay and Pinot Noir. The majority of the wines produced are sparkling and the winemaking methods embrace long fermentations then a very lengthy period on fine lees in bottle before release in order to create wines of real intensity. Still wines are only made when the vintage allows. There is always a red Pet Nat made from the Triomphe grape (a hybrid) and a zero-sulphur orange wine, called Orange Wine, made predominantly from Albarino. A recent write-up can be found, here.

Capreolus Distillery, Cirencester, Gloucestershire
Barney began by installing a distillery in the cottage where he grew up and converted a lean-to greenhouse with its frame of timber and Cotswold stone, to house a very special Czech custom-built copper still.
"Free from chill filtering, recycling of feints and artificial colouring."
Individual varieties of fruits are only distilled in years where the quality reaches the necessary levels. Timing is the key: harvesting the fruit at optimum ripeness is paramount. Barney is on constant alert and told us that he has had to cut short holidays and return home in order to be present in person to receive the crates of special fruits. Most is supplied by farmers and friends, but some is foraged for (elderberries, for example) – or "scrumped," as we like to say.
Each ingredient is inspected, and sorted by hand, gently washed and slowly fermented at cool temperatures to best preserve its aromatics. Yeasts, either wild or alternatively expressive cultivars, are used for the conversion of sugars to create the small yield of alcohol that helps carry and preserve the fragrance in the glass.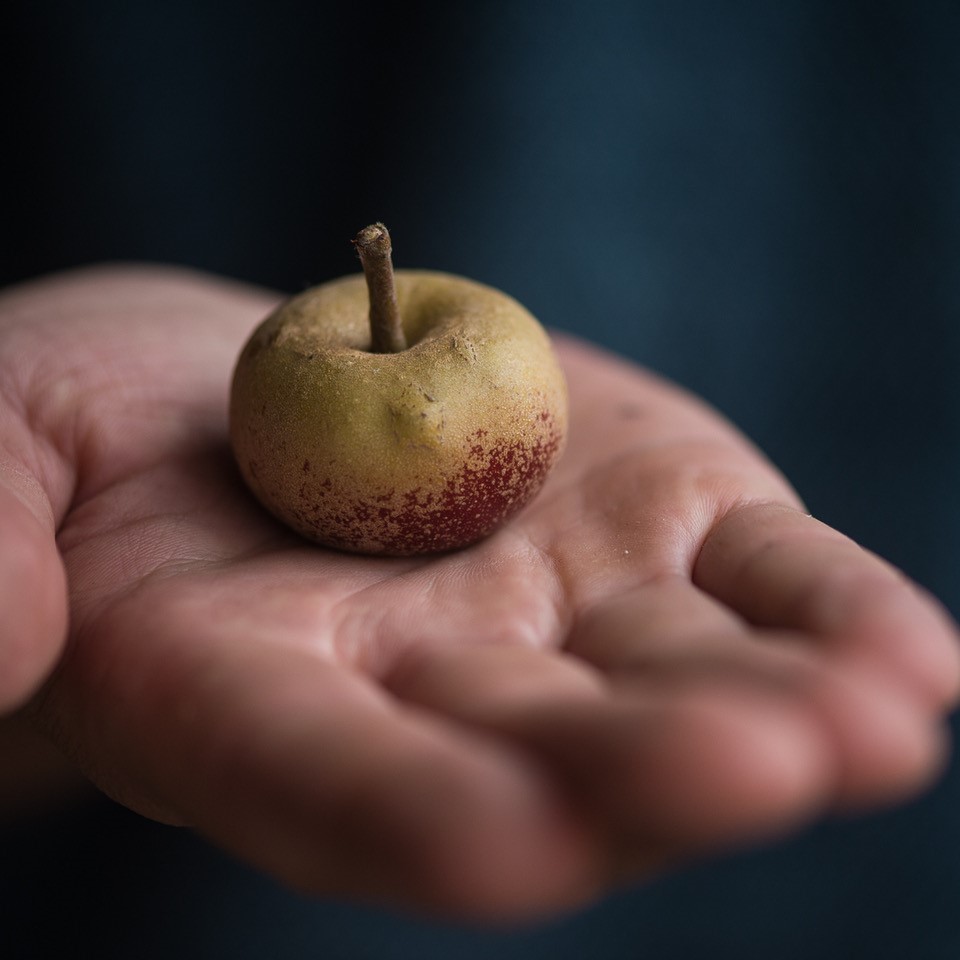 Once fermented, the fruits are conveyed to the distillery. Further processing may be required; for example, plums are sieved by hand from their stones. This leaves just a hint of their almond flavour without covering the delicate spice hidden within the flesh. The fruits are handed into the custom copper still (a Czech design). Heated by a naked flame they are protected by a bain marie, thus removing the risk of scorching. The choice of copper rather than cheaper stainless-steel serves two purposes. A superb conductor of heat, it allows a gradual transition of flavours as they evaporate within the still. Secondly it binds undesirable flavour components to its surface, which is part of the alchemy of distillation.
A first distillation concentrates the essence of the fruit to create the "low wines", a spirit with an abv of 25-30%. After several first distillations, the low wines are combined and re-distilled. Here each flavour comes across in strong bands as the individual molecules' boiling points are reached. Experience and a sensitive nose are key. The first section, known as the "heads" are highly volatile, undesirable, and are rejected. A rapid change to the "hearts", where the true beauty of the spirit lies, the goal in distillation. Finally, heavy and fatty, the "tails" are removed. Unlike other distilleries, Capreolus do not recycle either heads or tails. Therefore, despite retaining only a fraction of the alcohol that they start with, they create the highest possible standards.
And, finally, to rest. Whether being aged in barrels or remaining as pure clear spirits, a lengthy sojourn in the "warehouse" allows the development of the spirit and the creation of new aroma compounds, resulting in truly exceptional eaux de vie and gin.
2017 Doyenne de Comice Pear EDV
2017 Plum EDV
2018 Siegerrebe
2018 Raspberry
2018 1000 Trees Apple EDV
NV Garden Swift Dry Gin
Little Pomona Cidery and Orchard, Susanna & James Forbes, Herefordshire
Now for apples and pears with a little less ABV. Little Ponoma Cidery and Orchard is a very (and I mean very) recent addition to our portfolio with their fabulous range of artisan ciders and perries hitting our holdings only last week. A full run-down can be found, here.
*
Interested in finding more about the wines, EDV, ciders or perries mentioned? Contact us directly:
shop@lescaves.co.uk |  sales@lescaves.co.uk | 01483 538820
*Note: We are still open for business, doing deliveries, and keen to help everyone with their booze needs in this difficult time. Natural wine lovers can visit our online shop and order online!