This is a series profiling the producers on our list who make natural wines. Within this series we will be highlighting some of the extraordinary and rare bottles and vintages that have helped to shape our appreciation of natural wines over the years. Previous posts from our 100 Great Natural Wines series include Austria, as well as a hefty chunk of France, and can be found here. 
A brief introduction to the wines of the Loire, and our first instalment of Loire greats can be found here, with the second dip into the well of vinous wonders, here.
Cheninigans
We love Chenin when it is the harmonious product of good farming and natural winemaking. Variety is the spice of life in these wines. Some are taffeta, others have jolting, sour acidity, some are rough-skinned, others show a delicate floral side – think clover, acacia, apple-blossom – some reveal bitter almond notes, and fruit spectrum may range from fleshy quince, wild apple and honeydew melon towards more restrained citric styles. Same grape, similar – but not identical – methods of farming and vinification, yet different and highly valid styles emerge – according to terroir and vintage.
Tasting the wines next to each other demonstrates the fallacy that asserts that natural wines are homogenous; these wines are evidently the result of the highly individual circumstances that exist in each vineyard, the equally individual set of circumstances that obtain in each winery, the peculiarity of wild ferments, the timing and degree of sulphur additions and the manifold marginal decisions of the vignerons. Those people who can't taste the obvious differences adhere to the strange dogma that (rather than nature and the man/woman) that the natural philosophy somehow maketh the wine.
Winemaking is a journey of many detours. Natural winemaking is the detour that stays close to home.
Traditionally, Chenin was always vinified in old barrels and made oxidatively. Unlike other regions where this style of winemaking is viewed as unclean and even faulty, the small artisan growers of the Loire cleave to the view that the grape should develop aromatically in the mouth and present an arc of primary-through-secondary flavours from apple through nuts to honey. Chenin may be all textures and angles; unlike Riesling with its floaty-ethereal thang, Chenin revels being all over the palatal shop – with smells and tastes that encompass stones and earth, sweet and sour fruit, fulminating acidity, honey and spice, nuts and truffles.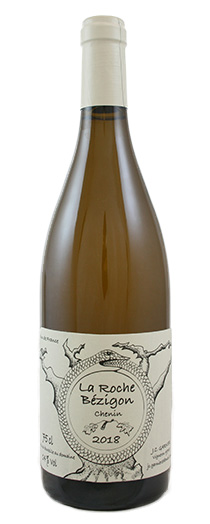 LA ROCHE/LA ROCHE BEZIGON ~ JEAN-CHRISTOPHE GARNIER
Chenin you crazy diamond!
Jean-Christophe Garner is based in St Lambert du Lattray, 11 km due south of Savennières, on the south side of the Layon River; a town technically in the AOP Coteaux du Layon. Originally from Brittany, J-C worked as a sommelier and naturally became captivated with fine wine. Ultimately, he migrated into wine production. He worked a stage with Marc Angeli (as did so many young apprentice vignerons), who helped him get settled in the region. When a number of small plots in Anjou became available, he grabbed them. And we've grabbed some of his wines.
The village of Saint-Lambert-du-Lattay is tiny, but it has an amazing concentration of winemakers. Saint Lambert is in the heart of the Layon and besides hosting Jean-Christophe Garnier, René Mosse, Jo Pithon, and Les Gritton (among others) all make wine there.
Why does this little village attract so much winemaking greatness? It's the terroir naturally, but a lot of other factors beside. It's a supportive and adventurous community of winemaking ideas. It's like nothing else in France, or the world really. There are so many interesting wines being made in so many different styles. There winemaking philosophies range from conventional, to organic, to biodynamic, to absolutely no intervention (no sulphites, no treatments).
Meet some fantastic old vines Chenin from Anjou region plus one red from middle-aged vines. His electrifying whites obey "cider house rules" – as with many natural versions the wines major on apple and quince fruit of the gently-bruised timbre, but their lickety-split acidity strikes the taste buds and carves a clear path for the fruit to cascade over the tongue.
Orthodox wine lovers might roll their eyes at the bold flavour and texture jolts, but I love a wine that tickles my ribs whilst staying several steps ahead of my palate.
Unsheathing sharp darts of spiky lemon, grapefruit and yellow peach La Roche unleashes sizzling white blossoms in the mouth then unveils layers of apple, quince and ripe greengage, brine and chalk minerality, finishing persistently with musky florality, anise, angelica, and subtle bitterness of herbs, alkaline minerality, and fruit skin. La Roche Bezigon reveals its terroir-specific origin and this wine reveals a touch more warmth to the fruit whilst covering all the angles in the mouth. Sometimes, there are two cuvées, but in the smaller vintages, these are merged.
Why we love this: For its spiky yet ripe wake-you-up acidity, for its effortless mingling of honey, pears and herbs and for its secondary earthy aromatics. This is Chenin taking a walk on the wild side.
If you like this: Les Vignes Herbels is a tiny domaine in Anjou's Rochefort-sur-Loire, owned and run by Laurent Herbel and Nadège Lelandais. In 2008 they produced a Chenin called La Pointe Vieilles Vignes de 1920. Given the venerable age of these bush vines, all vineyard work is done meticulously by hand and farming is organic. Yields in a vintage such as 2008 were a miserly 10 l/ha. Fermentation is long and cold and ambient – it can last up to ten months, before a period of ageing in used 225-litre barrels (up to 15 months) and a further 10 months in bottle before release. A small amount of sulphur is used. The '08 of this wine was extraordinary – the acidity seared like a cold razorblade dipped in lemon juice, but there was also honeycomb, clover and sweet quince to balance it out. 900 bottles produced of this rare gem.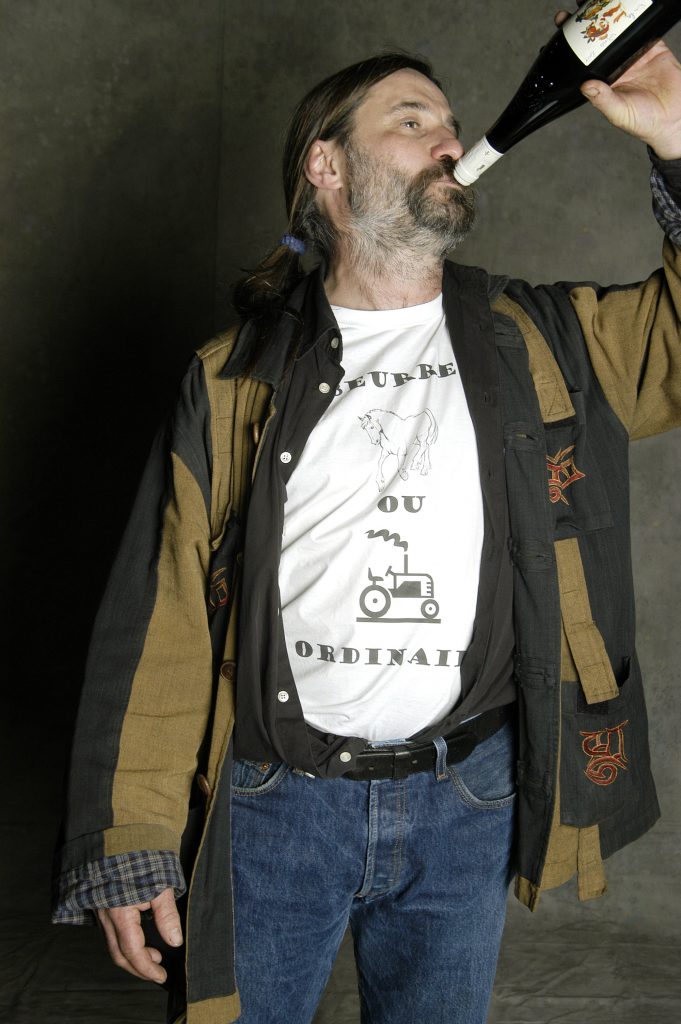 VIN DE FRANCE BLANC (CHARDONNAY) ~ OLIVIER COUSIN
The Wild Man of Anjou
These wines, to quote Alice Through The Looking Glass, are as "large as life and twice as natural". We first made the acquaintance of the Chardonnay one lunch time in a small bistro-à-vin in Paris. We'd spent the previous evening destroying one of the finer lists in the city in search of a wine – any wine – that would jolt us upright and beat a tattoo on the taste buds. Everything seemed hollow and confected as if someone had sucked the corks out of the bottles and drawn out the very souls of the individual wines themselves.
Then this, a Chardonnay from Olivier Cousin (although it might have been anything), a vin de table, almost trembling with volatility, reeking of bruised apples and honey, so alive that the flor seemed to be at war in the wine. Nature red in tooth and claw, the skin of the grape, the air, the climate, the mulched soil, the binding of biological flavours through a purer form of chemistry, herein a wine that wore its guts for garters.
Situated in Martigné-Briand south of Angers, Olivier's domaine used to extend over 12-hectares planted to Gamay, Chardonnay, Sauvignon, Cabernet Franc, Grolleau and Chenin. The Angevin climate, tempered and regulated by the Atlantic and the Loire river, the preservation of regional organic, natural elements such as micro-flor, the selection of grape varieties and traditional methods of viticulture and vinification is what gives these wines their powerful identity.
Cousin's wines have always been of the nowt-taken-out-and-nowt-added-to-them brigade. "Les traitemùents contre les maladies ou la pourriture risquent d'anéantir toute flore lévurienne naturelle et de laisser des résidus qui se retrouveront dans le vin. Une culture raisonnée, voir biologique est plus respectueuse du milieu" [Treatments against disease or rot risk removing all natural yeasts and flora, and could end up leaving residues in the wine. Sustainable or even organic viticulture is more respectful of the environment.] ~ Pierre Casamayor (L'Ecole de la Degustation) – this is the credo of Olivier Cousin. This credo produces wines from organically grown grapes, it is a philosophy derived from a paramount desire for quality and the fruit of real conviction rather than a statement of fashion. These wines are free of enzymes, artificial yeasts or added sulphur. By the way he ploughs the vineyards with the help of his trusty horse, Joker. He does this because he loves the companionship of animals.
All the vines bar a parcel have been passed on to his son, Baptiste. The one wine Olivier still makes is Pur Breton, a pot-pourri of ripe plum, juicy cherry, red apple core and chalk tones with a secondary naughty whiff of mushroom, smoky bacon and undergrowth. Joie de vivre in a glass.
Why we love this: It might be said that Olivier is one of the growers who set us on our natural wine journey. As a person, he is Bacchus, an embodiment of the spirit of natural wine, but also fierce and generous, and a mentor to many of the growers in the Loire. This wine, from our distant past, remind us that flavours can shock, surprise and stimulate and make you feel that wine is a living liquid.
If you like this: Baptiste Cousin is both following in his father's footsteps and doing his own thing. His Chenins are rich and oxidative and we are particularly taken with his Grolleau "jolies" with Marie Rose and Ouech Cousin, as well as the explosively fruity Dynamitage Gamay.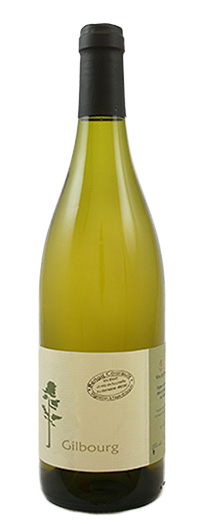 GILBOURG ~ BENOIT COURAULT
On Joue Chenin
Benoit Courault is a young organic/biodynamic grower in Faye d'Anjou, another who declassifies his entire production into Vin de France. He took over his 6.5 ha vines in 2o06, having worked first in Chambolle-Musigny and then with the redoubtable archbishop of natural wine, Eric Pfifferling, in Tavel.
The Gilbourg (the name of one of his plots) is pure, but not so simple, Chenin. Sixty-year-old vines on schistous soils with volcanic debris ploughed by horse, very low yields, slow pressing, long vinification, wild yeast ferment without temperature control and maturation for twelve months in three to five-year-old barrels, make for a rich, earthy style of wine with bruised orchard fruit.
Imagine ripe apples rolled in honey-coated green leaves then add cinnamon and musk and some spiky acidity for definition. The wine moves, sometimes more mellow and textured, sometimes sharper and delineated.
His more clean-lined baby wine – Le Petit Chemin – crackles with electric freshness. Working without the addition of sulphur, Benoit makes natural wines that are delicious!
Why we love this: Proving that Chenin is the most versatile grape, capable of nerve and verve, showing oxidative complexity and honeyed notes, performing on a variety of terroirs to channel the soil and the microclimate. The wild heart of Chenin is the Anjou and Benoit makes great wines in his unassuming way.
If you like this: René & Agnès Mosse adopted organic viticulture techniques from the start, ploughing between and under the rows, and use biodynamic preparations to treat the vines and soil. In their area of Anjou Noir (Black Anjou, so called because of the dark colour of the soils of slate and volcanic rocks), the soils are shallow, with subsoils of schist and sandstone, and varying amounts of clay on the surface. With all the efforts put into vineyard work, it is equally important to them to vinify in a natural fashion, and they are particularly attentive to minimizing manipulations and the use of sulphur. All the wines are barrel-fermented and aged, and usually the whites go through their malolactic fermentation. The barrels are renewed as needed: they are containers, not oak flavour providers. Their Anjou Blanc Bonnes Blanches is a 2.5ha parcel of thirty-five-year-old vines on a special terroir of sandstone with a subsoil of decomposed schists. Ample, mineral, long in the mouth this wine has profound texture. Honeydew melon and sweet quince, candied apple, vanilla and gorgeous pineapple acidity. A bomb!
*
Interested in finding more about the wines mentioned? Contact us directly:
shop@lescaves.co.uk |  sales@lescaves.co.uk | 01483 538820
*Note: We are still open for business, doing deliveries, and keen to help everyone with their booze needs in this difficult time. Natural wine lovers can visit our online shop and order online!