This is the cure for the summertown blues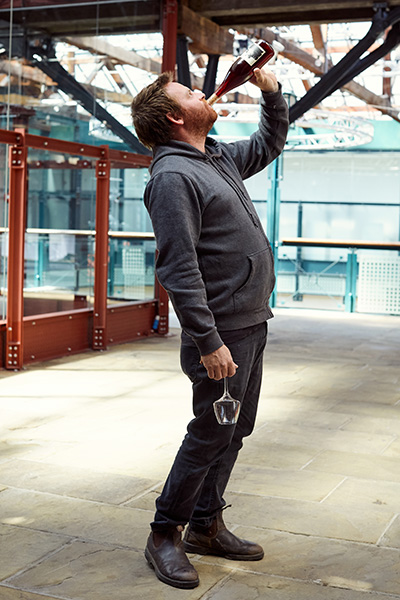 A love of wine, food and growing things eventually led Gareth and Rainbo Belton away from their former careers involving scuba gear and the study of seaweed. Having fallen in love with the gastronomy and the people of the Adelaide Hills, they set up shop in the Basket Range to make the wines that they liked to drink, and thus work organically and biodynamically in the vines, and with as little intervention as possible in the winery.
They don't like to define their styles or wine making techniques, just make wine in the way they feel is right for the grapes and season, and with maximum drinkability and enjoyment in mind.  Crushability is the name of the game.
Gareth remarks: "I have always loved Sauvignon blanc, especially out of the Loire and Austria, but sadly it has got bad rap down here, for good reasons though – Australian Sauvignons are generally horrible. It's a pity as there are some very beautiful and old Sauvignon vineyards in the Adelaide Hills (Sauvignon was one of the first varieties planted up here alongside sparkling varieties – Pinot Noir/ Meunier and Chardonnay). I was lucky enough to be able to lease a block sitting on schist, south west facing (cold) at 620m and at 32 years of age on its own roots. We let the fruit ripen fully and picked just as they started showing hints of botrytis. Left on skins for a few days before being pressed and fermented in 500L puncheons (French, neutral).
The Sauvignon Blanc from Gareth and Rainbo's original Scary Gully vineyard is now gone but fortunately they managed to find a special site just close by. The Cottell Family Vineyard is a 1.1ha block of relatively old vines in the Summertown/Ashton valley that is home to many a great vineyard. The soil is clay over schist with seams of quartz and ironstone. Being north-facing on gentle slopes and in one of the coldest regions in South Australia (at 600 metres above sea level), makes for a wine with generosity but maintaining a good acid spine and produces Sauvignon with less of the grassy, green flavours and more of the juicy, succulent summer fruits.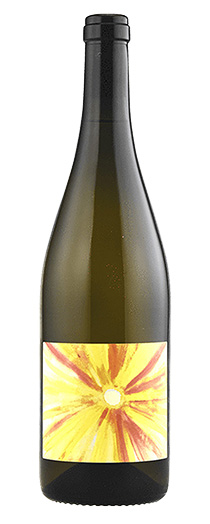 Grapes are manually harvested, ferment is whole clusters– half of which undergo carbonic maceration for four days to two weeks, the other half direct pressed. The wine is fermented with ambient yeasts and left on skins for between two and six weeks before pressing into 500 litre used puncheons. Full malo occurs in the barrels. The wine is bottled without filtration or fining and with a minimal amount of sulphur added (total is around 35 ppm).
This is sunshine-in-a-glass Sauvignon.  It is golden, verging on the amber-yellow with an enticing nose of grilled apricot, spiced pears and elderberries.
There is a lovely balance between refreshment (natural acidity) and texture (barrel-ageing, lees-contact, skin-contact and malo) that makes you want to both drink it quickly and roll it around your mouth at the same time! It is, as Gareth says, the sort of Sauvignon you can make if you have good grapes and a mentality to make something more than vegetal juice.
2019 Gentle Folk Summertown Blanc
*
Interested in finding more about the wines mentioned? Contact us directly:
shop@lescaves.co.uk |  sales@lescaves.co.uk | 01483 538820
*Note: We are still open for business, doing deliveries, and keen to help everyone with their booze needs in this difficult time. Natural wine lovers can visit our online shop and order online!