April
April hath put a spirit of youth in everything. (Shakespeare, Sonnet XCVIII)
Since the beginning of this crisis, the weather has been lovely. No cruellest month. No "with his shoures soote". More than lovely, really quite invigorating. We've had bluer skies than normal.  The kind of intense blue that sends poets to the lexicon of unused clichés to pluck out a purple posy of poesy. Purity framed in the palpable absence of planes and streaky trails, a sublime skyblue uncorrupted by the regular gauze of pollution. A succession of brilliant fiery sunrises and sunsets, nature's curtain calls.
Palpable silence too in the streets, a blanket of calm hanging gently over the houses, a city in repose, sans banging, sans drilling, sans revving cars, sans revellers and their excitable voices, a millpond calm punctuated only by the regular Thursday evening ovation for the NHS and care workers, whereupon balconies fill with family members, young and old, whistling, clapping and banging pots and pans. Other than that and without the familiar background city hubbub, one begins to discern other noises such as chirruping bird song, from trilling and whistling larks, starlings and sparrows to the rack-rack of crows and throttled squawk of magpies and the occasional honk from a skein of geese bound for the nearest lake or canal. The element of reassurance in all this, being that if we all stop what we are doing, if we stop and catch our breath, we might (operative word) allow the world itself to catch its breath and nature to heal the wounds given to it by mankind.
If my nose wasn't in a book or a teacup, or I wasn't staring at the sky above the neighbouring rooftops, I was drifting away on clouds of thought. Like many, I hoped for the best and feared the worst. At the beginning of the crisis, fear and uncertainty brought us closer, a sense of real and virtual community seemed to emerge, and out of that, a kind of natural generosity sparked into life. This could be described as the "blitz spirit", the ability to hunker down and adapt when our normal routines collapse.
When we pass from initial shock and fear to a sense of who we are and what we can do, then we may devote our energies to acts of altruism (the charitable instinct). Such actions then set a moral standard to which others are attracted. Doing good makes us feel good as well. There were so many examples of people giving up their time to help others. A shout out for those in the hospitality sector – to all the restaurants who cooked and delivered free meals for NHS staff and people in homes and social care.
Just Reverend Kilvert said that no man can be a beast or a fool on a mountain, so being walled up with books and thoughts for company might be said to be the ultimate therapy for the spirits. Some are more temperamentally suited to the life of monastic isolation than others, and although we certainly would miss our nearest and dearest, not having to be somewhere at a specific time, can be surprisingly liberating. Yes, a lot of people, confessed a guilty pleasure, namely that they were enjoying lockdown.
The future of restaurants
Being in lockdown, of course, doesn't mean that one is mentally locked down. Tis the season to be bingey. Binge on boxsets, binge on old movies and a binge on a single Tolstoy. And it is the little grey cells on which one must rely. Thinking at leisure certainly gives one a new perspective on life.
As I write, around 85% of our customers are restaurants and have had to close down, furloughing staff, and try to get loans, rent holidays, and supplier payment schemes in place. This gaping hole in the market gave an extreme boost to shops and internet retailers – once it had been determined by the government that wine was a vital foodstuff! (as it were). A lot of people who would normally eat out, suddenly had some extra loot to burn on nice wine. And that is exactly what they did. After all, who wants to subsist solely on hand sanitiser and dried penne quills and supermarket taste-the-zero-difference? Small retailers were almost overwhelmed by the demand. People were channelling their inner "Withnail" ("We want the finest wines available to humanity"), buying and drinking wonderful wines. I myself also enjoyed tasting wine, valuing it even more, rolling every mouthful, revelling in the very colour. Drink, drink and be merry. But dammit, if the sun continued to shine so brightly and provocatively, then it would be spenny bubbles, amber nectars and rosés by another name all the way.
I was enjoying the process of cooking, taking extra time over what I was doing. Patience provides the best seasoning. The odd loaf apart, I refused to succumb to sourdough culture one-upmanship. Verily, Instagram became the Great World Bake Off in Pictures. Reason not the knead…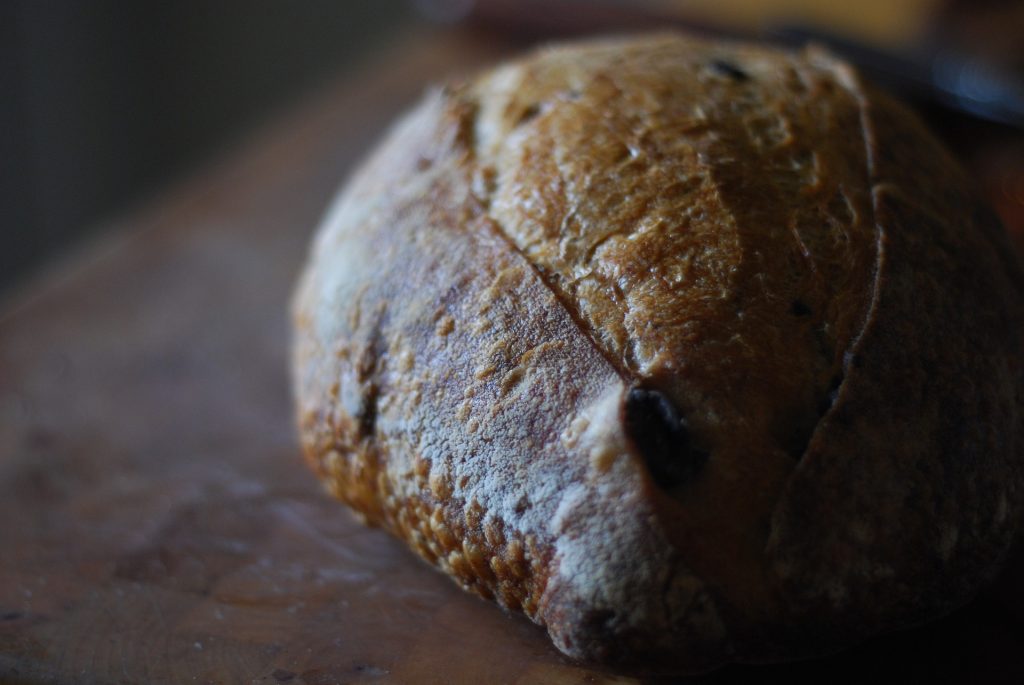 As well as my immersion in Russian literature (more on this later), I devoured extended analytical pieces in the newspapers. It is easy to become a news junkie, when there is almost nothing new to watch on the telly. Having said that, viewing the world solely through corona-goggles can be somewhat depressing.
Today, I read a compelling piece by Jonathan Nunn in The Guardian, whose thesis was that there is a structural weakness in the entire restaurant sector and a problem of unsustainability:
The pandemic offers us an opportunity to shine a light on the less visible reaches of the restaurant ecosystem. There are the landlords, whose rents are so extortionate that many restaurants in city centres struggle to break even. The developers who use restaurants like magnets to attract the "right sort" of people in gentrifying areas, transforming swathes of our cities into pseudo-public spaces of boutique restaurants, pushing working-class Londoners further away from their homes. PR companies who ensure that only those establishments that can afford their services get media coverage. Private equity funds that turn restaurants into short-term investments, relentlessly cut costs (and ultimately quality), and fuel the notion that the only way to turn a profit is to rapidly expand. It's no coincidence that those who are clamouring for bailouts the loudest are those who have reaped the most rewards from this multi-billion-dollar industry that makes money for a relatively small number of people.
We are in uncharted waters: the industry has never seen this before, and all signs point to the likelihood that restaurants as we know them aren't coming back for a while. To move forward, we must start by examining what we would like to save about the industry, giving space to the things that nourish us and our communities, and discarding what we believe doesn't deserve to survive. After all, the real danger the restaurant industry faces isn't annihilation – the danger is that it comes back the same as it was before.
Perhaps the wider restaurant industry wasn't sustainable before Covid-19. Guilty for a perilous fixation on growing for the sake of growth. This is like the chemical vineyard, given inoculations of commercial fertiliser that overproduces for a very short period and then the vines die, rather than one where the vines that are sustained organically, are rigorously tended, pruned and treated according to their individual needs and eventually learn how to weather disease, predators and whatever nature throws at them, putting down deep roots, they become a part of nature itself.
Many restaurants have brilliantly and enthusiastically taken up the challenge to repurpose. Takeaway options have never been so varied and plentiful. Harnessing the goodwill of their communities, these businesses have retained most of their existing customer base and created a new one. Insta has ensured constant communication and interaction.
The Russia House
Back to reading. I have moved on to War & Peace. Because it's there. Go long, not-so-young man. I have no idea how many gallons, even galleons of mint tea, sustained me through my Russian readathon. I contracted myself to read this tome cover to cover like a good 'un, for war and for peace, not skipping the extended battle scenes (which seem to take place in real time) as some do, although I felt my attention wandering in the extended passages describing the social whirl of Petersburg. So many Princes and Princesses and Generals. So many patronyms to remember, Alexei Alexeivich, Hazy Hazyivich, Whothehellowasthatavich. Too many histrionics. It is a story where you want a lot of unsympathetic people to get their comeuppance, but in the end, Tolstoy wants to see the events as part of the sweep of history, written from the perspective of half a century on. From histrionics to historiography. At the end of the readathon, the novel was battered and bruised as if it had been laid siege to by both Napoleon and Peter's armies, its spine cracked and page corners creased where I had turned them down. (Nature abhors a lack of bookmarks).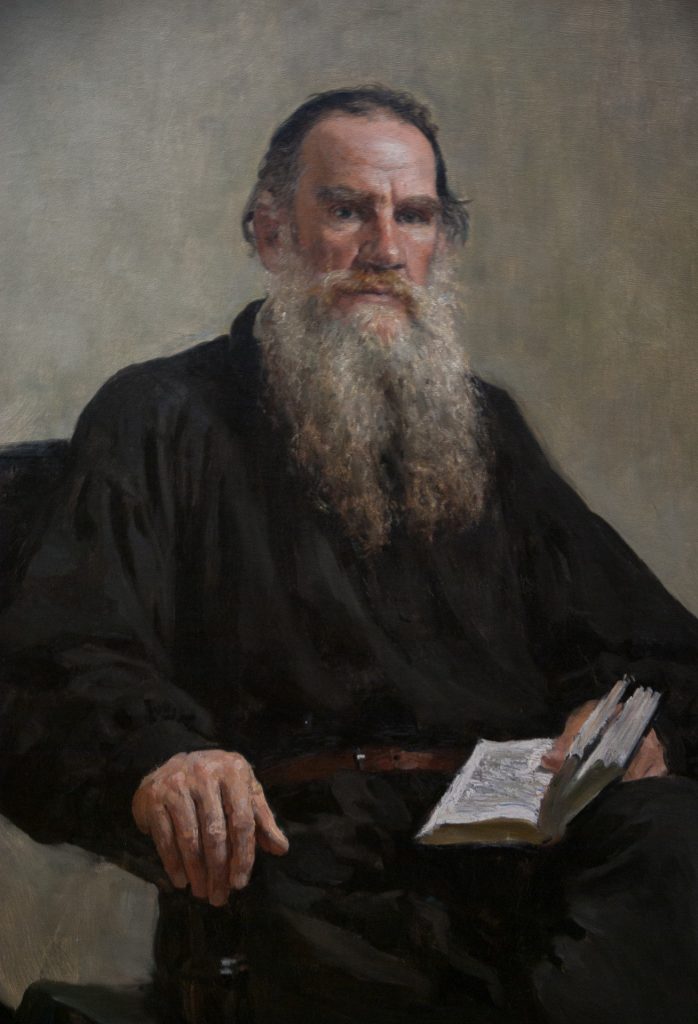 From War & Peace, proceeded to sniffle up a Turgenev sorbet called First Love at one sitting, before carving open the epic Anna Karenina. Reader, I married the book. This time in hardback which repelled my best attempts to besmirch its pristine pages. Goncharev's Oblomov was a glorious literary jaunt, by turns funny and affecting and beautifully-written. Gogol's Dead Souls and Diary of a Madman and other stories slipped down a treat. And many more besides. I feel I have spent more time shivering in snow-steeped Russian steppes, drinking kvass at Petersburg balls, being rooked at card tables by supercilious army captains, quartered in a fort in the back of beyond waiting the French or bunch of Cossacks, withering away on a bed with ennui or going mad with love. In a Russian novel you often see all forms of life, from the Tsar himself to the lowliest peasant, from generals, princes, bureaucrats and administrators to young ladies, old nurses, grand-dames, from serfs, hunters, brigands, confidence tricksters to Byronic anti-heroes and religious zealots…
Personally-speaking, April was the most indulgent wine month. In terms of vino, I carped a lot of diem. Joy's grapes were burst repeatedly "against my palate fine". Every evening I dutifully took a bottle and a glass to my balcony and photographed them with an all-singing, all-dancing sunset in the background (my fave photo-trope was to have the dying rays of the day slanting into the glass of – preferably orange – wine.) Natural light really does make a wine come alive and the quality of turbidity is unstrained. The final glass of murk was invariably brimming with solids, the changing hues, textures and wild flavours of the wines momentarily inspirational.
O for a beaker full of the warm South
Full of the true, the blushful Hippocrene,
With beaded bubbles winking at the brim,
And purple-stained mouth;
(PS There is a theory that Keats was calling for a glass of Lambrusco here!)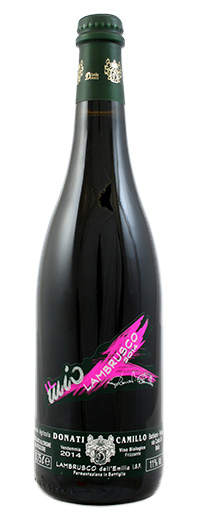 La Garagista Vinu Jancu, Vermont
Named after Salvo Foti's legendary white wine, a golden yellow La Crescent from Vermont. Like inhaling an alpine meadow.
Thierry Germain Saumur-Champigny Franc de Pied, Loire
Vivid and precise, resonant Cab Franc from the master of his art.
La Garagista Ci Confonde Pet Nat Rosé, Vermont
Sparkling compote of fresh summer berries and a #balconyjuice favourite.
Marto Riesling, Rheinhessen, Germany
Wild Riesling from Martin Woerner, astonishing tensile strength and purity.
Dard & Ribo Saint-Joseph Rouge, N Rhone
Abundant bramble fruit mingled with herbs and spice.
De Moor Bourgogne-Chitry Blanc
Tonic chalky-dry wine with mouth-tingling acidity.
Champagne Marie-Courtin Presence
Pinot Blanc and Chardonnay mingling to perfection in this non-dosage Champagne.
Philippe Bornard Ca Va Bien Pet Nat, Arbois
Savagnin bubbles! Joyful pet with a fine crusty deposit of wine diamonds.
Sepp Muster Graf Zweigelt, Styria
From vines located in a sweet spot in Muster's vineyards, a Zweigelt with extended elevage. Takes the variety to a whole new level.
Dard & Ribo Crozes-Hermitage Les Rouge des Baties
One of the most powerful, full-bodied Dard Crozes' ever, but perfect amalgam of explosive fruit, herbs and minerals.
Pierre Frick Pinot Gris V Maceration, Alsace
Biodynamic Pinot Gris from Vorbourg picked at just the right moment. Exquisite skin-contact wine, the perfect balance between power and brightness.
Camillo Donati Malvasia Rosa Frizzante, Emilia
You could drink this all night along. Like cloudy pink grapefruit juice.
Matthias Warnung Espere Zweigelt Rosé, Kamptal
Pale understated rosé with structure to age and age.
Le Verre des Poetes Domaine le Briseau, Loire
Old vines Pineau d'Aunis à la minimal intervention from Emile Heredia, the pope of that grape.
Dario Princic Sivi, Friuli
You might know it as Pinot Grigio. Local Slovenian name is Sivi. Auburn-red, a huge mouthful of goodness.
La Garagista Lupo in Bocca Rosé, Vermont
Frontenac Gris + La Crescent. Another beautiful natural wine from Deirdre and Caleb.
Zorjan Dolium white, Stajerska, Slovenia
Muskat Ottonel fermented in Georgian qvevri buried in the ground, looking up at the stars. The song of the earth and the sky.
Camillo Donati Malvasia secco frizzante, Friuli
Classic turbid Donati. I say classic, I mean pet natty. Delicious.
La Garagista Grace & Favour Pet Nat, Vermont
Deep coloured skin-contact pet nat from Vermont. A nosegay of wild meadow flowers and herbs.
Pierre Frick Pinot Gris sec, Alsace
Another virtuoso wine from Jean-Pierre Frick. Tastes dry and spicy, literally envelops your tongue in ripe pear and golden apple fruit.
Christian Binner Si Rose, Alsace
A fiery sunset in a glass, sheer ebullience on the nose, a wine of summer smiles.
Evan Lewandowski Chilion, California
Cortese given six months on skins for good behaviour. Super-spicy and moreish.
Sébastien David Hurluberlu, St Nicolas de Bourgueil, Loire
Another democratic natural red that desires to be served fridge-fresh.
AA Zidarich Teran Rosso, Carso, Friuli
Iron filings, liquidised rocks, the essence of medicinality.
Chateau Bel-Air Marquis d'Aligre, Margaux
2010 vintage. Margaux's neighbour with some old-stylee attitude. Sans oak, sans make-up avec perky acidity.
The last wine, a claret mark ye, caused guffaws of incredulity on Facebook and Insta when I posted my pleasurable experience of it. Me, the archbishop of funkasaurus, consorting with the wines of the haute-bourgeoisie? It was enough to revoke my membership of the natterati (East London chapter). Ah, the blushful Hipsterene (sic). But many of us natty wine lovers were weaned on the solid certainties of Bordeaux, and I am fortunate enough to have drunk wines from this region pre-1980s & 90s. Chateau Bel-Air Marquis d'Aligre with its pre-phylloxera vines, minimal oak influence (cement is the preferred ageing vessel) and gentle extraction tastes like a wine of the country, raw, edgy and earthy. One of those wines that conventional Bordeaux-lovers think is too natural and natural wine lovers think is not natural enough! In other words, perfectly balanced.
To be continued…
*
Interested in finding more about the wines mentioned? Contact us directly:
shop@lescaves.co.uk |  sales@lescaves.co.uk | 01483 538820
*Note: We are still open for business, doing deliveries, and keen to help everyone with their booze needs in this difficult time. Natural wine lovers can visit our online shop and order online!