Life Beyond Fabada Asturiana
Snappers-up of unconsidered trifles might be vaguely aware of the existence of the wines of remote Asturias in northwest Spain, where the vineyards are carved into the canyon-like valley walls.
The tradition of grape growing and winemaking in Asturias dates back to the 9th century. Unfortunately, the current century has not been kind to this tradition. Oidium, extreme weather, phylloxera and an unresponsive marketplace have all contributed to the decline of the region. But recently there is a new spark in Asturias. The region around Cangas del Narcea is currently classified as Vinos de Calidad de Cangas and there is a petition working to elevate it to official D.O. status. Although Dominio del Urogallo currently does not use the Calidad de Cangas label, they are, in fact, within the region and a driving force in raising the overall quality.
Dominio di Urogallo's Fran Asencio is striving to create a forum for the voice of Cangas to speak. This means using the local varieties, fermenting with indigenous yeasts, and making the wine with as little manipulation and intervention as possible. 14-hectares of biodynamically-farmed vines from various parcels near Cangas del Narcea planted on the geological scrapyard of slate, quartz and anthracite on often insanely-steep slopes, produce Mencía, Albarín Tinto, Albarín Blanco, Carrasquín, Verdejo Negro (Trousseau) and a host of autochthonous varieties,. The wines have a breezy maritime quality – pure fruit, an earthy-herbal quality and cooling acidity.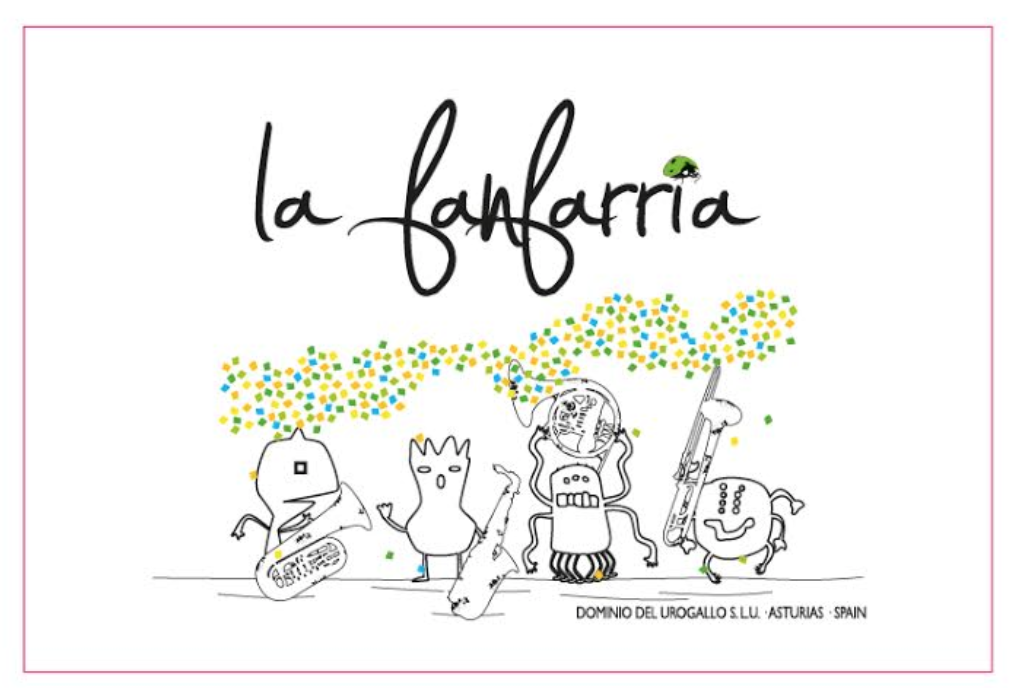 La Fanfarría Blanco is a blend of 70% Albarín Blanco and 30% Albillo (known locally as Arbillo). The grapes are harvested by hand, destemmed and softly pressed and fermented in used barrels (300 l & 500 l) with indigenous yeasts and aged for a further fifteen months on the lees. No filtration, no fining and only a tiny amount of SO2 is added. The aromas are delicate, with subtle hints of almond and white blossom. On the palate there is plenty of texture – a creamy, rounded mouthfeel with silica-like minerality and a savoury, saline finish. Fanfarría is an Asturian word which colloquially describes someone who is 'messing' about all day. The label is a tribute to the regional wine administrators and politicians who tried to inhibit Nicolas Marcos' progress when he first started out with this project (Nicolas was the driver of Urogallo with Fran in the early days).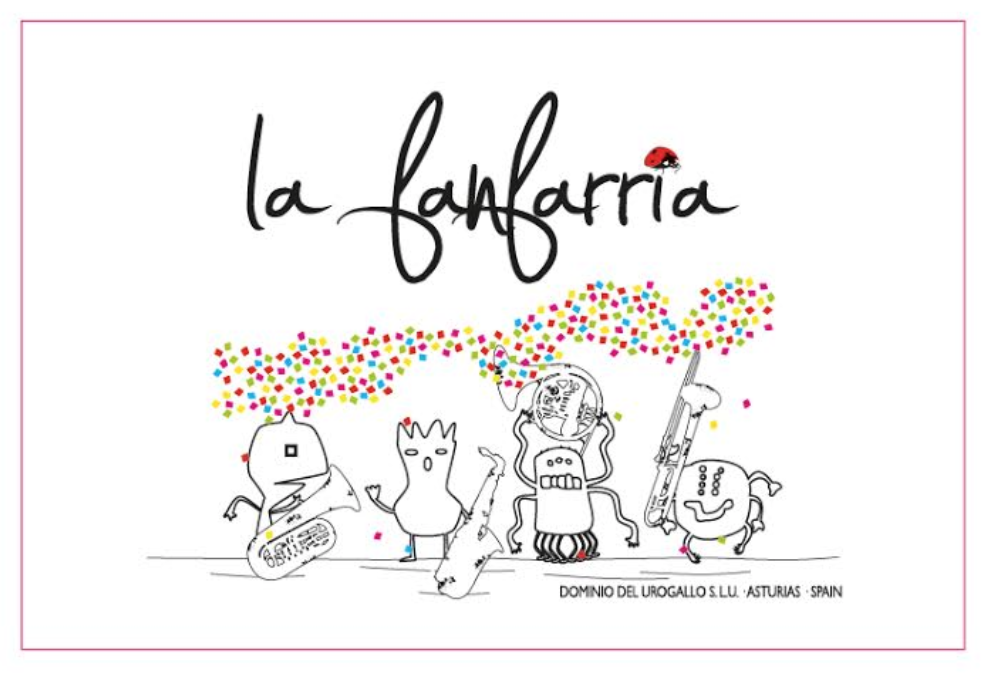 La Fanfarría Tinto is vibrant blend of Mencia and Albarín Tinto sourced from steep hillside vineyards. The grapes are fully destemmed and fermented on indigenous yeasts in stainless steel. Aged six months in a combination of neutral French oak barrel of 225 l and stainless steel. Bright, juicy red and black fruits emerge, then Mencia's tannins introduce themselves. The balance of fruit and tension is quite lovely and will keep you coming back for more. 2017 was a tricky vintage, but this is a very good effort. Recommended with Carne "gobernada" (beef with bacon, eggs, peppers and olives) or fire up those Asturian beans with chorizo, pork loin and morcilla.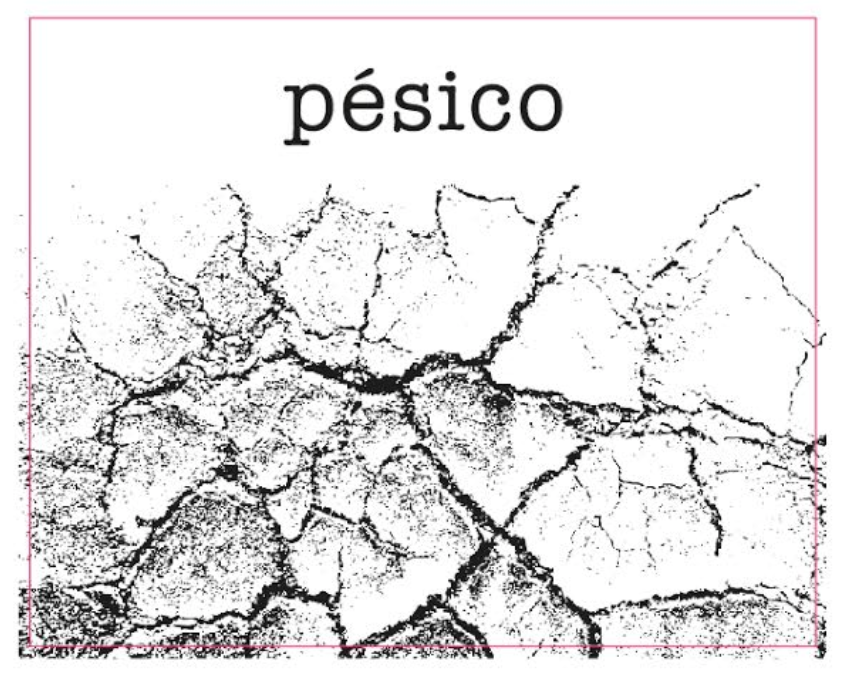 Pésico is the name of a tribe which inhabited the Cangas valley in early Christian times and gives its name to a red and a white wine. The Pésico Tinto would normally have a touch of whole cluster fruit in the mix, and in previous vintages has been fermented in 2000-litre chestnut containers, before maturing for 18 months in used 225-litre barrels. This red is a blend of Albarin Tinto, Mencia, Carrasquin and Verdejo Negro and oozes forest fruit flavours with secondary notes of slate and cool earth. The tannins are very fine as the wine contains fruit from the oldest single vineyard plots called La Zorrina, Cadario and Retortoiro; the wine has the sapidity one expects of the best reds from Green Spain.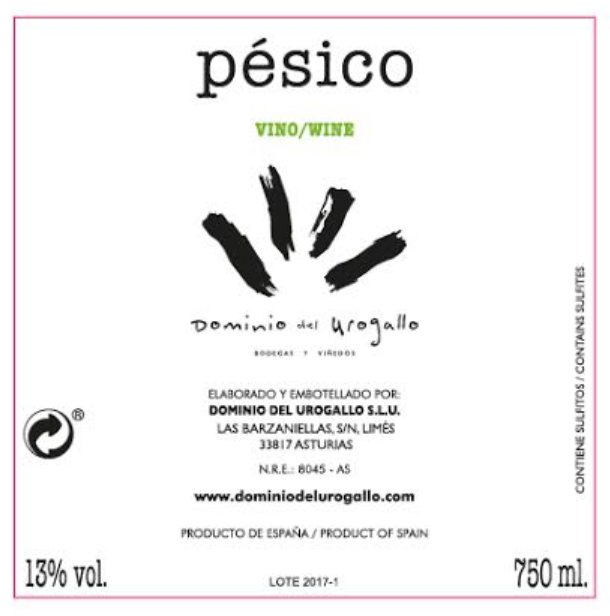 Pésico Blanco is 100% Albarín Blanco fermented and aged in used barrels. The origins of this grape are still unclear and studies are still going on to determine its relationship to other varietals and its parentage. Here is a fascinating piece by one determined grape detective on the subject, who tantalises us initially with the prospect that it might be Savagnin, only to whip the rug out from beneath our Jurassic expectations:
The wine itself reveals an intense straw yellow in the glass, the aromatic profile reveals hints of Mediterranean scrub that intertwines with notes of yellow fruit and aromatic herbs on a marine background. The taste is rich and generous, driven by a lively freshness and a finely salty finish. Call for the fish stew with garlicky aioli, a plate of prawns, or some smoked trout.
Fran Asencio, who also has a project in the sherry triangle, is determined to take Dominio del Urogallo to a new level. Although he is working with multiple small parcels, his focus at the moment is to establish a clear style of Asturian wine. These are natural wines sans funk.
2017 La Fanfarría Blanco
2017 Pesíco Blanco
2017 La Fanfarría Tinto
2015 Pesíco Tinto
*
Interested in finding more about the wines of  Dominio del Urogallo? Contact us directly:
shop@lescaves.co.uk |  sales@lescaves.co.uk | 01483 538820