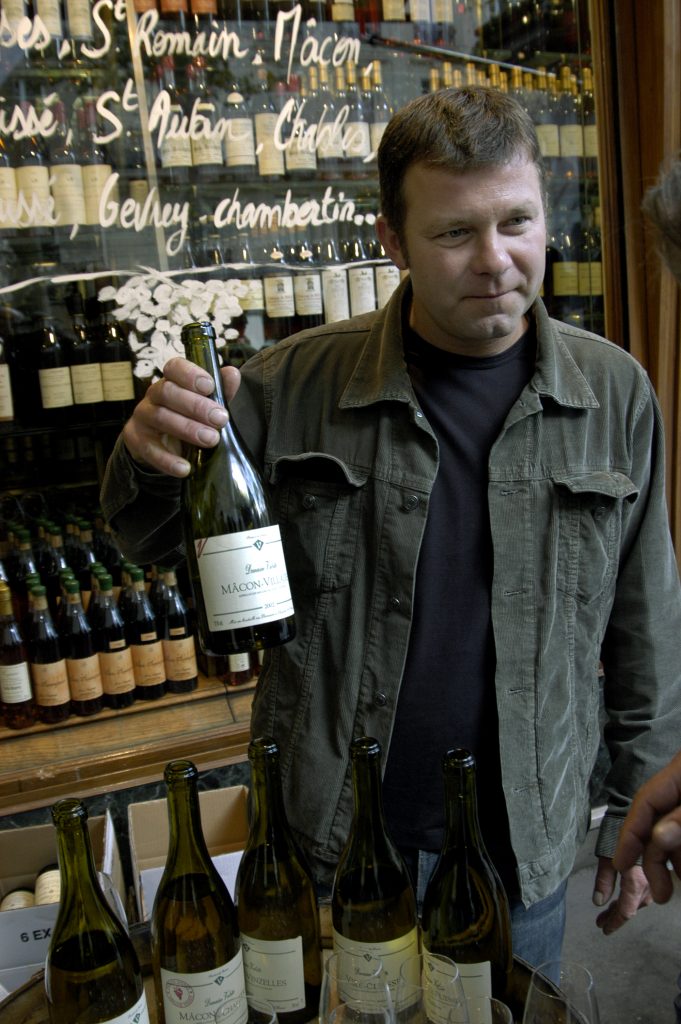 Maison Valette, based in Chaintré in the south of Burgundy between Mâcon and Beaujolais, comprises 8.5 hectares and is run by one of the region's steadfastly independent families who have worked the estate for three successive generations, first as tenants and now today as owners. The day to day running of the estate is mostly handled by Gérard's sons Philippe and Baptiste.
After finishing wine school in 1990, Philippe Valette made the decision to convert the vineyards to organics. The next two years were full of trial and error considering his wine education never included anything about organic viticulture.  Valette eschews chemicals in their viticulture in favour of careful nurturing of the soils and vines. In order to obtain 'terroir' wines, they do a great deal of work on the microbial life of the soil, so that the vines will thrive there. To achieve this, he aerates the soil by tilling or grassing, depending on the geographical and geological configuration of the plot. In this way, well-balanced grapes are obtained and they are left on the vines until they are perfectly ripe.
Blessed moreover with an abundance of old vines, the Valettes work to attain an optimal level of grape maturity, and for the rest, they keep it simple and natural…
Harvesting is done by hand, in little crates; a gentle pneumatic press is used; work is done by gravity rather than pumps, followed by light settling, all without any sulphur. The wines undergo long yet subtle barrel ageing and are unfiltered, unfined, and unsulphured. Certain cuvées may even be subject to eight years of ageing, like their legendary Clos de Monsieur Noly. A level of density and complexity seldom reached in this region, sometimes complemented by beautiful oxidative notes, which, alas, are not always understood by the uninitiated.
We begin with the Macon-Chaintré which is from vines with an average age of 65 years, planted on silty-clay soils. Harvest is manual, the grapes picked at perfect maturity during a descending moon into five kilo crates. Once at the winery they are whole-bunch pressed, whereupon the juice flows directly by gravity into casks with the lees and ferments with native yeasts. Elevage is 26-months months on fine lees, 80% in used oak and 20% in tank. The wine is not filtered or fined and no sulphur is added. The bright golden wine has aromas of ripe apple, hazelnuts and minerals with a marine lift. Intensely flavoured, saline and tightly wound with a beautiful texture and a perfect thread of acidity to maintain energy and shape.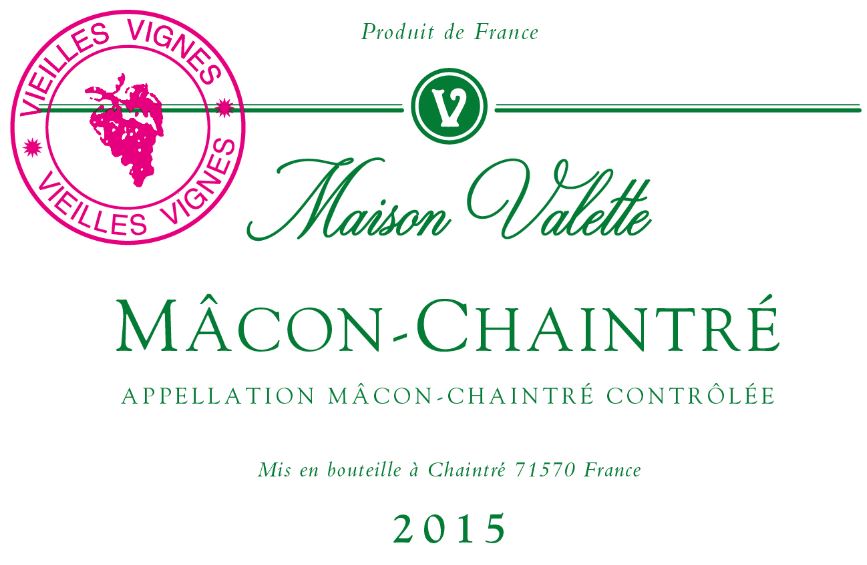 The Mâcon-Villages is from 30-year-old vines on clay silica soils. Made in the same way as the Chaintré with a lengthy lees-elevage, mostly in barrels. This is complex fine Macon. fresh citrus, where minerally and leesy notes abound, while the palate is emphatic, zippy, with a generous mealy texture.
Pouilly-Fuissé Tradition is assembled from several different terroirs: Clos Reyssié, Clos de Mr Noly, Chevrières and Plantes Vieilles, all of which are predominantly limestone-clay. The vines are around 50 years old. The elevage here is 36-months on fine lees in futs de chene. An incredibly complex yet pure and direct combination of citrus, floral and mineral aromas that seduces the senses. In the mouth the wine is complex, intense and powerful with citrus, spice and salty notes and a long finish.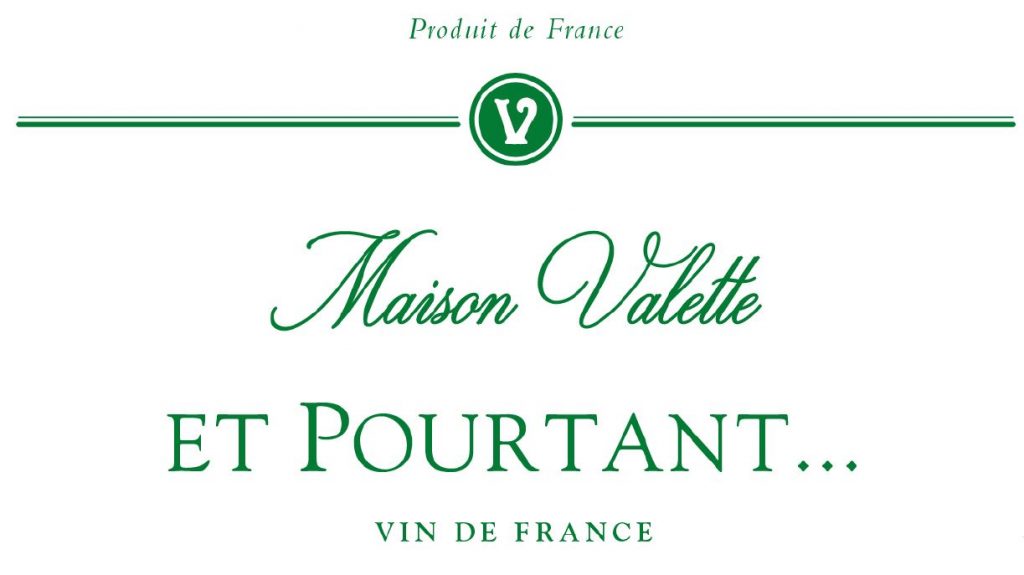 Et Pourtant… The name means "And yet…", a name to go along with the Vin de France classification on the label as a result of the Mâcon regulatory 'tasting panel' rejecting the wine as too atypical. Incredibly rich, it is texturally rounded with wild orchard fruit aromas and flavours and exotic spice yet still retains a chiselled structure and brilliant natural acidity. We expect it to go to homes of natty wine lovers and Burgundo-philes alike. (Although these are not necessarily mutually exclusive). The grapes derive from 67-year-old vines grown on a clayey limestone soil maintained by ploughing, are handpicked, of course, and the whole harvest is slowly pressed in a pneumatic press, with no added sulphites or yeasts… or anything else for that matter. Matured 12 months on fine lees in barrels that have seen 3 to 5 wines then for a further 18 months in vats.
2017 Mâcon-Villages
2015 Mâcon-Chaintré Vieilles Vignes
2015 VdF Et Pourtant…
2014 Pouilly-Fuissé Tradition
*
Interested in finding more about the wines mentioned? Contact us directly:
shop@lescaves.co.uk |  sales@lescaves.co.uk | 01483 538820
*Note: We are still open for business, doing deliveries, and keen to help everyone with their booze needs in this difficult time. Natural wine lovers can visit our online shop and order online!