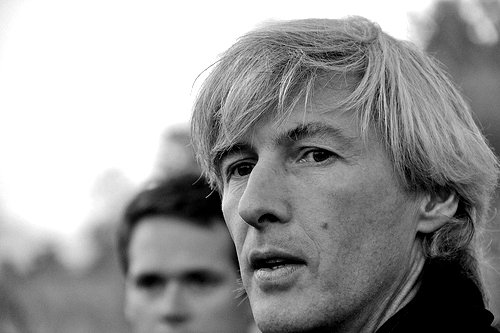 Friendly meta-fizzical
Tis the season to be petty and to live la vie en rosé.
We're in northern Portugal and with Vasco Croft at his project called Aphros. Born with an inclination for metaphysics, Vasco wanted to be an astrologer in his teens, then decided to become an architect. In his twenties he discovered Steiner's philosophy (he attended a Steiner school in England) which led him eventually to him starting a wine project in Casal do Paço in 2003 in a semi-abandoned property belonging to his family since the 17th century.
With exceptional conditions of soil and solar exposition, the property's vineyards lie on softly inclined hills looking over the Lima River in the region of Vinho Verde. More than 20-hectares of an ecologically sound territory, rich in biodiversity, in which we find, besides the vines, forests with species of acacia, oak, beech, pine and eucalyptus, chestnut orchards and a park of century old monumental trees.
The vines of Casal do Paço are situated in a south facing amphitheatre, on gentle slopes, 1km north of the Lima River. Sheltered by hills and forests from the north and west winds, they receive welcome breezes from the south bringing the Atlantic influence that characterizes the freshness of the wines.
To understand Aphros you need to understand what they are hoping to achieve through biodynamics. The foundation of this philosophy is that each farm should be understood as a self-sustained system, created out of its own biodiversity, exemplifying the harmony between soil, plants, animals and human activity.  It is a method of farming that has much in common with other organic approaches, such as the use of manures and composts and excluding of the use of artificial chemicals on soil and plants.
The main difference with biodynamics revolves around the use of homeopathy (biodynamic preparations), and the Astronomic calendar – a guide to performing agricultural operations according to planetary rhythms.
The biodynamic preparations are divided into three main groups: the compost preparations, consisting of six specially composted plants that are homeopathically inoculated into the compost heap; the 500 (composted cow manure), which is applied over all the property to activate the life of the soil; and the 501 (quartz powder), which is applied to the vines in order to activate vegetative processes with influence in growth, maturation, and ultimately the taste. As well as the preps Aphros have been experimenting with treatments based on natural plant extracts, plant decoctions and macerations and essential oils which have an anti-fungal function and help control mildew.
Horses and sheep are used to keep the cover crop short and provide high quality manure for the compost heaps. Both are important to the permanent fertility and bacterial life of the vineyards.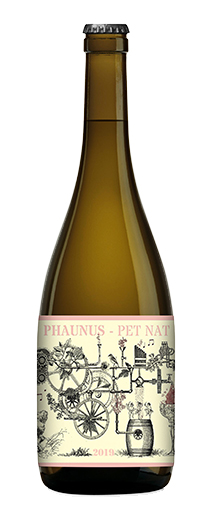 And so the Phaunus Pet Nat Rosé, a blend of native Alvarelhao and Vinhao: – two complementary grapes, one elegant, the other irreverent. After a manual harvest, the grapes are given a brief two-hour maceration before being whole bunch pressed and co-fermented in stainless steel tanks. The wine is bottled at around 15 g of residual sugar, where it continues to ferment with sugar and natural yeasts and finishes normally at 2-4 g/l residual. Each year, of course, is slightly different. The wine is disgorged normally after around 5 months and according to demand (in order to keep the juice protected by the lees) and around 5 mg of sulphur is added after the racking.
This pretty pink-tinged sparkler is fresh and crisp with a gentle mousse and a palate that delivers crunchy little red fruits.
2019 Aphros Phaunus Pet Nat Rosé
*
Interested in finding more about the wines mentioned? Contact us directly:
shop@lescaves.co.uk |  sales@lescaves.co.uk | 01483 538820
*Note: We are still open for business, doing deliveries, and keen to help everyone with their booze needs in this difficult time. Natural wine lovers can visit our online shop and order online!