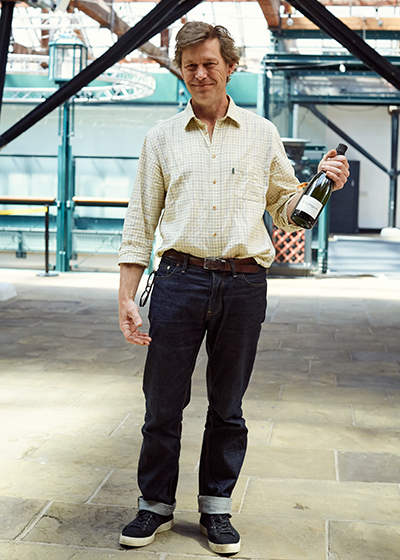 At Davenport Vineyards, Will Davenport has been making wines for nearly 25 years, building from a small start up to a collection of vineyard sites that total 20 acres. The aim is to make wine of the highest quality possible and to make wine that is a true expression of their grape varieties, soil and climate of the vineyards. Will believes that the best way to achieve this is by interfering as little as possible and letting nature take its course (with a modicum of guidance of course). The use of organic methods helps to bring the desired results and has the benefit of also minimising their impact on the environment. Copper and sulphur are used to control mildew, along with plant extracts made from seaweed, comfrey and nettles. Since 2010 the winery has been solar powered, the panels generating enough electricity to run the whole winery.
Will works with two vineyards: one in Kent called Horsmonden and the other, a home block at Limney Farm in Rotherfield, East Sussex.
The wine looks like sun shining through mist
Davenport is renowned for its white blend and makes a superb sparkling wine also. In the past few years, there has been a tiny bit of Pet Nat. Each successive vintage reveals a more confident touch. This is a truly classy pet nat.
The blend always changes. In 2019 it is Auxerrois (73%), Pinot Meunier (13%) and Faber (14%) from his organically farmed vineyards in Kent and Sussex. These grapes ripen well and soft ripe fruit is a pre-requisite for a charming pet nat.
After a careful selection the grapes are whole-bunch pressed with the Faber macerated overnight to provide some additional texture. All the varieties are fermented together with native yeast in stainless steel tanks and racked once before bottling. There is no filtration, no fining, nor added sulphur. The wine is aged for a further three months on the lees (no riddling) and then disgorged off the rough solids.
The wine looks like sun shining through mist. It's gently pétillant with notes of white flowers and stone fruit. It is bone-dry, chalky, with a touch of phenolics in the mouth. Only 8.5%, it shows that less can certainly be more, and nowt left out means more left in.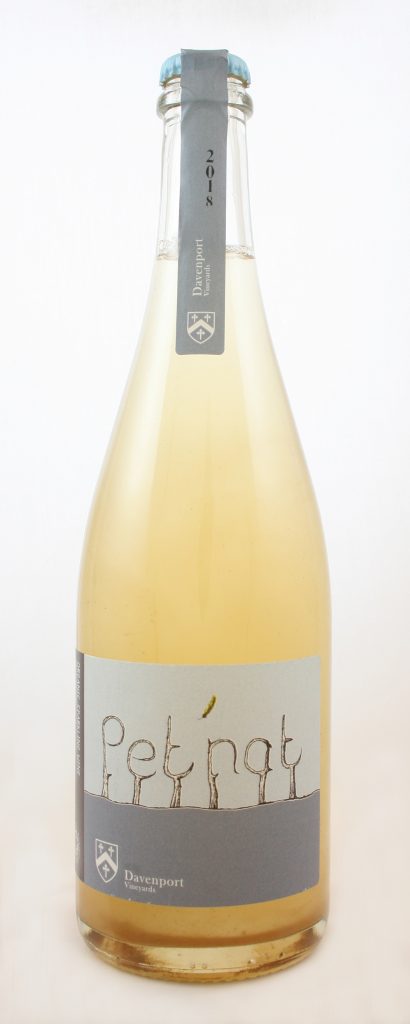 2019 Davenport Pet Nat
*
Interested in finding out more about Davenport's wines? Contact us directly:
shop@lescaves.co.uk |  sales@lescaves.co.uk | 01483 538820