The Byrensters have had a charmless life when it comes to sourcing the suitable suds. In The History of an Unusual Wine Company in 10.5 Chapters I described our search for a fabulous Basque beer called Ackerbelz, which turned out to be less than enchanting when it made the long journey to London. It became Acker-binendstaffbeer. Next came an ale-and-hearty number from Italy called Pivak in unfeasibly large bottles that was far too serious for its own good; an artisanal number from the Loire with exploding bottles; and a flirtation with a micro-brewery in South London which started inauspiciously when a sample bottle opened on a train between Oxford and London and redecorated the entire carriage and its inhabitants.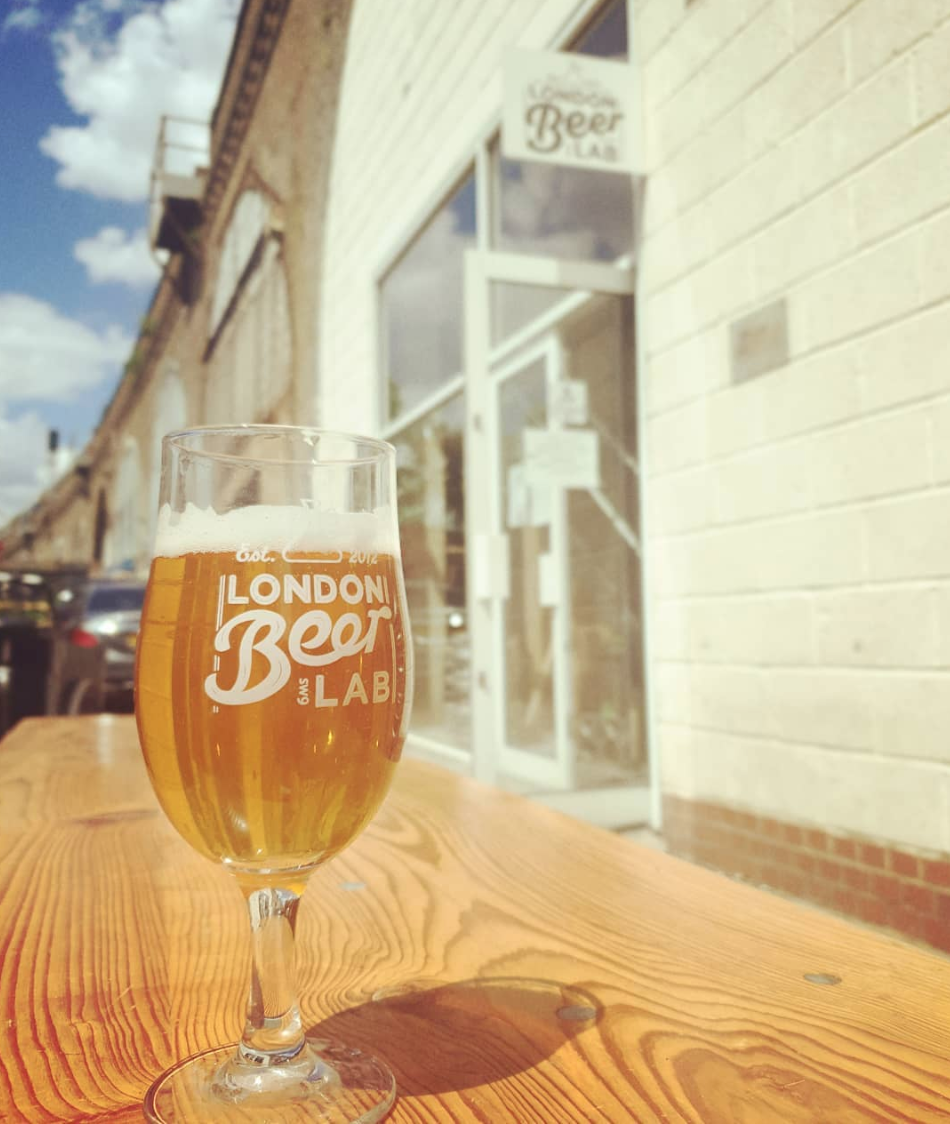 Nevertheless, thirsty reader, we persisted, and we proudly announce our latest (and hopefully final) venture into the world of hopping madness. Hoxton Hill is a collaboration/mash-up between the London Beer Lab's Bruno and Karl, and Les Caves de Pyrene, with three core lines to start with: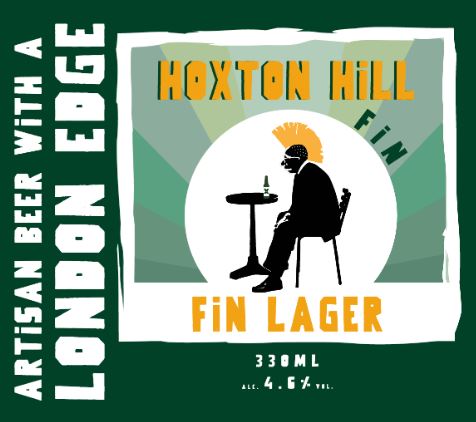 We begin at the end with Fin Lager. The Hoxton Fin was a style of haircut popular in the Hoxton and Shoreditch areas between 2000 and 2004 comprising a mohawk with short hair to either side (David Beckham was one such person who sported a Hoxton Fin around this time).
Fin is made from 95% Extra Pale malted barley, 5% Carapils (lightly toasted malted barley), Magnum hops for bitterness and German Hallertau Hersbrucker for classic German flavours. It is fermented with W34/70 Weihenstephan lager yeast, a signature yeast strain from the longest continuously operating brewery in the world and iconic Bavarian brewer.
Fin is a crisp and very easy drinking German style lager, lightly sweet with subtle malty and fruity notes.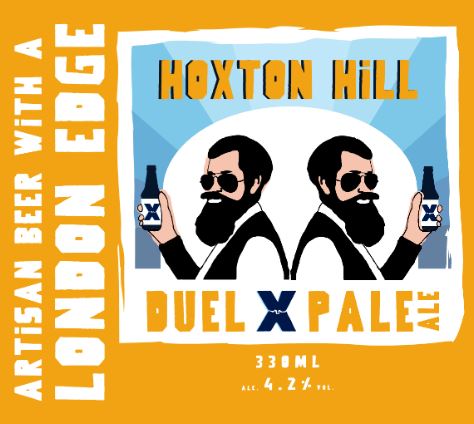 Duel X Pale Ale is based on the fact that in 1598 the poet and playwright Ben Johnson fought and killed a fellow actor in a duel on Hoxton Fields. He was tried at the Old Bailey for murder but escaped the death sentence as he could read from the Latin Bible which impressed the jury. Sounds like a modern politician. Today Hoxton is better known for partnerships and collaborations rather than deathly duels and this beer pays homage to Hoxton's contemporary identity. Magnum hops for bitterness, Simcoe, Citra and Mosaic hops for flavour and aroma. These are three of the most popular American hops with notes of mango, blackcurrant, papaya, strawberry, citrus and stone fruits. Fermented with an American Pale Ale yeast. The Pale is a easy-drinking, full flavour, juicy session pale ale bursting with tropical fruit characters from the aforementioned trio of highly popular American hops.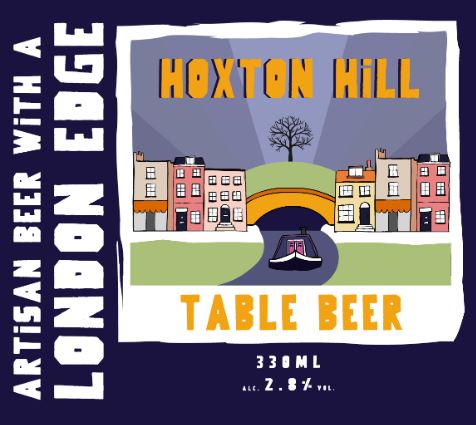 Table Beer is a combo Maris Otter Pale Malted Barley (60%), Malted Oats (20%), Malted Wheat (20%) with Magnum hops for bitterness, Mosaic and Cryo Ekuanot hops for flavour and aroma. Mosaic and Ekuanot are two of the most popular American hops with tropical, citrus and stone fruit notes. Cryo hops are hops processed at ultra-low temperatures to capture and concentrate all the essential oils and other beneficial hop characters. This is a full-flavoured, full-bodied, ultra-smooth low ABV beer with intense fruity and hoppy characters.
The canal on the front label is Regent's Canal, built in the 1800s it used to carry food, timber and coal through Hoxton. These days it is largely used for leisure and is an ideal location to spend summer nights sipping beers with friends whilst watching the canal boats drift by.
The three beers come in 33 cl bottle format (with cans in the offing) with the lager also in 30 litre kegs. Our advice: Hop to it!
*
Interested in finding more about our beers? Contact us directly:
shop@lescaves.co.uk |  sales@lescaves.co.uk | 01483 538820