Bojo Nouveau day has been and gone, trailing clouds of carbo, so we thought we would say that a glou wine (not a glühwein) is not just for a Thursday in the third week of November, but a wine for all time and any occasion.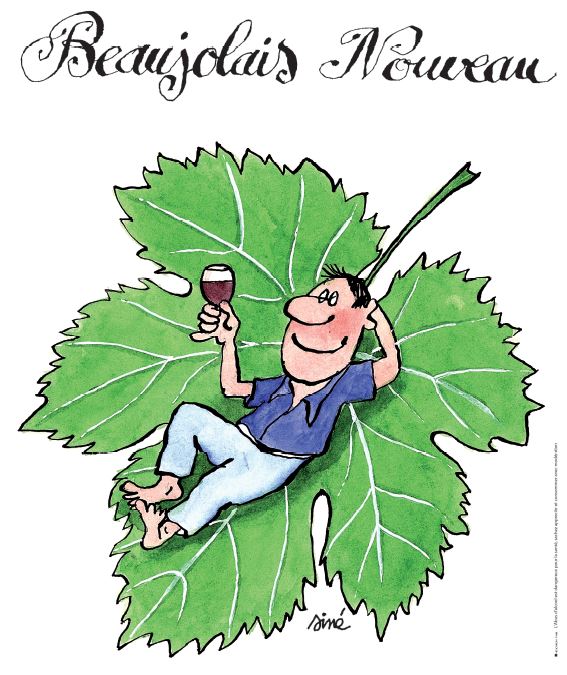 True, there's glou and there's glou. The former will undergo a full carbonic maceration in a sealed stainless tank under a cloud of CO2. The carbonic maceration ferments most of the juice while it is still inside the grape, although grapes at the bottom of the vessel are crushed by gravity and undergo conventional fermentation. The resulting wine is fruity with very low tannins. It is ready to drink quickly but lacks the structure for long-term aging. In the most extreme cases, such as with Beaujolais nouveau, the period between picking and bottling can be less than six weeks. At best, these juicy nouveau wines can be charmingly fruity; at worst, they smell and taste gloopy, and suffer from boiled-sweets-syndrome.
We're after the glou that has some extra "chew."
In the last newsletter we post-previewed our Nouveau Nouveau from Domaine des Foulards Rouge called "Octobre". Jean-François Nicq took over this domaine in 2002. It was then ten hectares and he planted a further two on beautiful schist and gneiss (very gneiss) slopes. In his first year he began the conversion to organic viticulture. In his previous job he vinified the wines at the co-op in the Côtes du Rhône (Estezargues) where he worked without sulphur and maintained this practice of natural winemaking at Foulards for his first vintage.
Jean-François' Soif du Mal is a step above the Octobre. It undergoes a 15-day carbonic maceration with indigenous yeast ferment and spends a further six months in tank. Bursting with bright red fruit aromas of cherry and raspberry, the palate is clean and fresh with a few spicy notes to top off a superb tableau of flavours. What makes the Foulards Rouge reds a bit special are the incredibly low yields, old vine stock and various terroirs (plus the relative proximity to the sea). The wines have a levity and freshness with just enough minerality to keep the palate on edge.
Bojo is natch the go-to region for 50 shades of glou. Most of our growers are trying to achieve a style that is more than solo-varietal Gamay per se.  Jean-Claude Lapalu's wines are a perfect amalgam of old vines, altitude, natural farming and winemaking. They reflect the nature of the vintage, but generally are more concentrated examples of cru Beaujolais from this appellation. Remi Dufaitre (Domaine de Botheland), meanwhile achieves great understated elegance and freshness in his wines from Brouilly. Then there is Jean Foillard who showcases the power and ageworthy potential of Morgon. Honorary Bo status might be awarded to the Auvergnate wines of Domaine No Control and Domaine Maupertuis. Different climate and soils here in the centre of France (volcanic sands); the resulting wines often exhibit smoky and saline notes that marks them apart from other Gamays.
Where there are grapes, there's glou. Here are some of our current favourite soifers.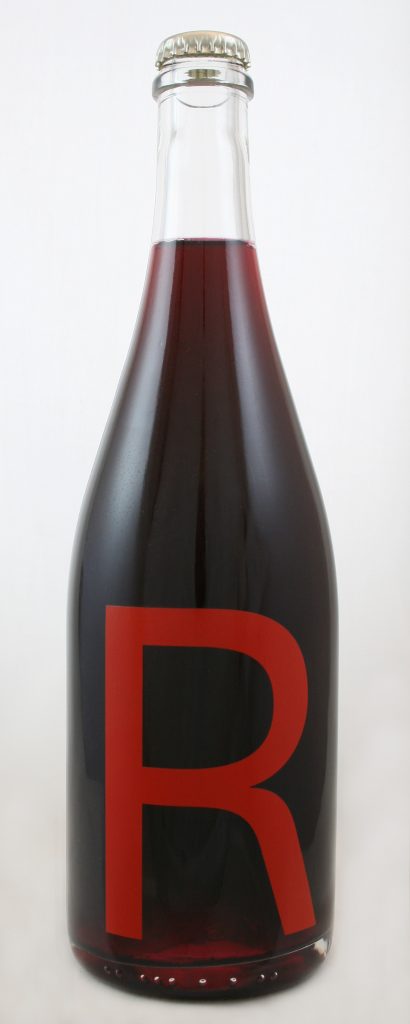 Tillingham R (2019) is the second vintage of this snappy sapid throat-charmer is England's red and pleasant answer to Bojo Nouveau. What a little cracker too. R by name (red) and R by grape variety (Regent). Whole grapes are blanketed in CO2 and then pressed into qvevri to finish ferment. Bottled by gravity from qvevri without filtration, fining or sulphur, this is a bouncy red wherein the bottle finishes itself with alacrity.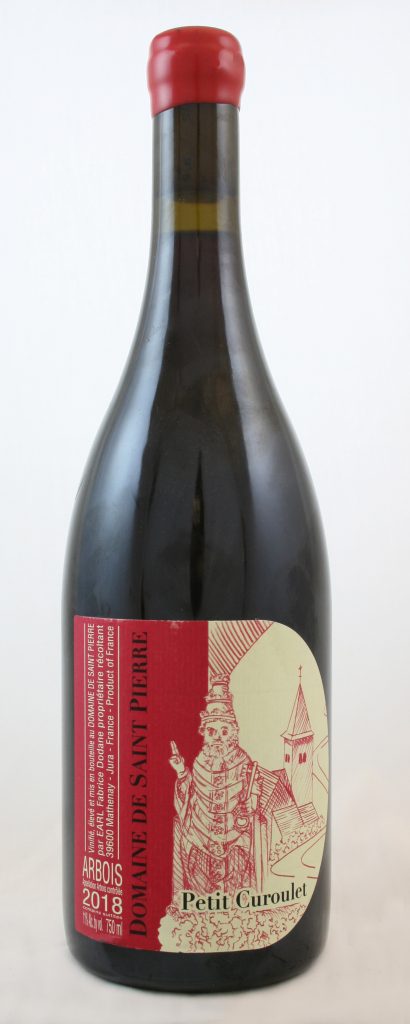 Jurassic glous abound. "Plouglou" is the main example of Jurassic drinkability, whereas Trousseau tends to make for structured gastronomic wines; although some growers blur the difference by making all their red cuvees in the same carbonic idiom. For true Plou go no further than Houillon/Overnoy (we can but dream) and Philippe Bornard's version is usually superb. Jean-Francois Ganevat does an oh-so-pretty one akin to raspberry bootlaces, and two Plouss from Domaine St Pierre are delightful with some stones to go with their cherry-fruitiness.
Northern Rhône reds have drinkability in spades. Here Syrah (especially the younger vines incarnations) has a wonderful floral quality combined with blackcurrant and blackberry juiciness. The 18s are a touch more compact, but still delicious. Go to Syrah-smackers would be Hervé Souhaut's Ardèche wine, a similar one from Domaine des Miquettes, fermented and aged in buried amphora, and junior Crozes from Dard & Ribo.
Thierry Navarre has resurrected some traditional Languedocian varieties such as Oeillades and Ribeyrenc Noir in his vineyards in Roquebrun near Saint-Chinian.  The wines are delicately handled, light in alcohol and drinkable to the nth degree.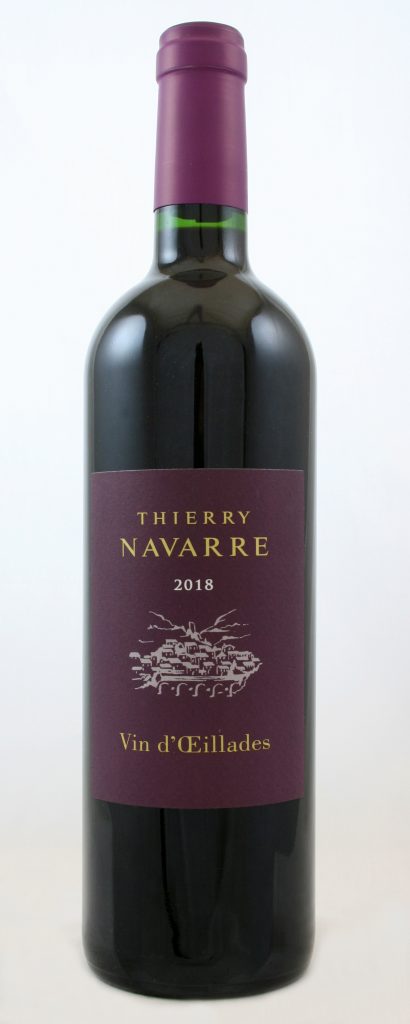 Nicolas Carmarans grows and farms local grapes on steeply-terraced vineyards in the Aveyron. Mauvais Temps is one such, a vivid inky-red wine, majoring in Braucol with a healthy dollop of Negret de Banhars. Minerals abound, the soils are iron rich and this sanguinary quality is etched into the wine. One can imagine smashing this red at harvest time. For purely medicinal reasons.
There is plenty of Loire-boire to consider from the likes of Pierre Breton, Baptiste Cousin and Jean-Christophe Garnier. This is the land of juicy Gamay, crunchy Cot, limpid Pinot and gulpable Grolleau – both varietally and in combinations – after all. For all that, it is difficult to look past Sebastien David's purple explosion in a bottle that is Hurluberlu (St Nicolas de Bourgueil). It is Cabernet Franc, but not as we know, ebulliently nouveau-ish, with more than an element of the bracing quality that we found in Nico Carmarans' wines. Slate-lickingly good.
In no particular order, we would highlight the following reds for their seductively fruity appeal. Adegas Guimaro's Tinto Joven is bonny. Mencia plays with other local grapes, all fermented in tank at low temperature, being an easy-drinking introduction to the red wines of Ribeira Sacra. Mention also for Dominio del Urogallo's Fanfarria Tinto from Asturias too.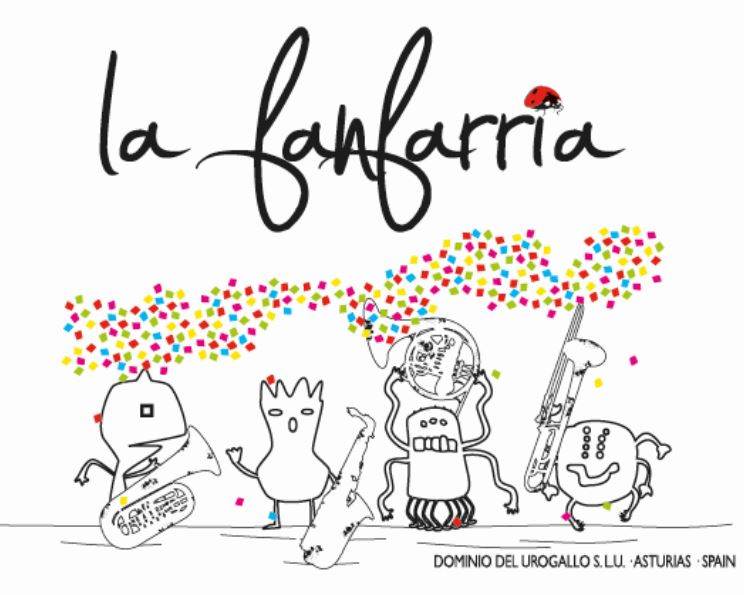 Around the rustic Italian farmhouse table growers are unlikely to be necking Barolo or Brunello of a hot summer's day. Dosset (a Piedmontese dialect word for Dolcetto) from AA Principiano is usually made in the year of the vintage. It is a harvest wine, low in alcohol, high in fruit. Down in Sicily the Vino di Anna Palmento Rosso, from a field blend selection of grapes on Etna, has a short maceration of four days, and is aged in a mix of tank, barrel and Georgian qvevri for twelve months on the lees before bottling. This humble red not only satisfies thirst, but carries the sense of place in its blood.
Yes, the country red wine is back with aplomb. Sometimes it comes in larger formats to make up for the lower abv. Ampeleia's Unlitro, Antonio Camillo's Tutti I Giorni and Andert's Tausend Ml give you extra glug for your buck.
A Los Vinateros Bravos Pipeño Tinto is another bigger bottle (more is more) and very much the 'peasant' style of Chilean wine, which tends to be produced mainly in the South of the country (Itata, Bio-Bio, Maule) where traditional methods of viticulture and winemaking for personal consumption remain. The essence of Pipeño is natural, rustic, simple and easy to drink. Leo Erazu also makes a 100% Pais wine from volcanic soils, a very portable wine indeed.
Jauma is James Erskine and McLaren Vale fruit farmed biodynamically by Fiona Wood. The majority of grapes are from own-rooted Grenache vines, some planted as far back as the 1940s. The wines are always very nimble and super-drinkable; occasionally there is an element of carbonic maceration, usually some whole bunch fruit to give a refreshing stemmy edge to purple fruit. The poetic-sounding Like Raindrops possesses a highly perfumed bouquet evoking smoky raspberry, mulberry, candied rose and spice-cake. Seamless and sweet, with energetic red berry compote flavours and an exotic floral pastille quality. Smashing it seems to be the kindest thing to do. This is the idiom of James's wines.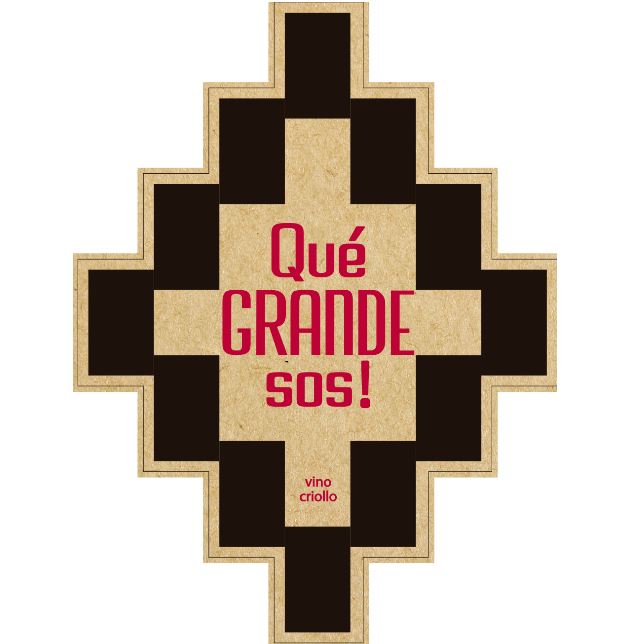 Pol Opuesto is one Pol Andsnes, a philosophy grad, who staged in many different countries before settling down in Argentina. The name of the project denotes his contrary approach, i.e. not working with Malbec, loving the "indigenous" or unloved grape varieties, valuing the vineyard and making wines with minimal extraction or intervention. These ideas come to fruity fruition in Qué Grande Sos!, a field blend of interplanted Criolla Grande, Muscat (White & Pink), Criolla Chica (aka, País, Mission), the Cereza grape, Tempranillo and Bonarda.
Qué Grande Sos! literally translates 'how great you are' (taken from lyrics of the anthem of the Peronist movement in Argentina apparently) but also refers to the grape Criolla 'Grande', which makes up the bulk of this field blend. Criolla Grande is a cross of Criolla Chica (aka País/Listán Prieto/Mission) and Muscat. The pink-tinted wine is something you can imagine drinking chilled. The first vintage we had was a dead-ringer for Ploussard, which is surely what all true glou aspires to be!
The Calis get glou too. Populis Reversée from the trio of Sam Baron, Diego Roig and Shaunt Oungoulian is either a light red with the attitude of a rose, or the other way around. A blend of old vines Carignane, Valdiguié and Zinfandel with some clever splicing and dicing to make a happy wine. 2/3 of the Carignane was put into tanks as whole clusters whilst the remaining grapes were pressed and the rose juice was co-fermented with the whole clusters; Valdiguié was fermented carbonically and the Zinfandel destemmed and fermented for two weeks on the skins before pressing. The ensemble was blended after malo. Loads of bright and juicy red fruits on the nose and in the mouth. Plenty of acid on the attack and a nice bite of tannin on the finish which keeps this wine taut and oh-so drinkable. Evan Lewandowski's Feints (based on Arneis but feinting from expectations with the addition of red Piedmontese grapes) and Martha Stoumen's Post Flirtation Red, an equal partnership of old Carignane and Zin, are both exuberant and gluggable with that bit extra – very honorary members of Club Glou.

The Pink Moustache from Intellego sounds cheeky, looks cheeky and tastes cheeky.
This is another wine that occupies that hazy space betwixt light red and rosé. Dry-farmed Swartland Syrah and Mourvèdre are whole bunch pressed and added to briefly-macerated Cinsault after they have undergone an ageing period in barrels. The aromas emanate from the Cinsault, red flowers and strawberries, the herbal notes and a hint of pepper derive from the other two grapes. It's delicious, needless to say.
There's more to wine than mere bubble-glou. The art of making a satisfying juicy wine resides primarily with the quality of grapes and low yields. This provides even the fruitiest of reds with sufficient definition, a spine if you wish. Most of the reds on our list are less about concentration and extraction than drinkability. There are wines that are fun, and wines that are serious fun.
*
Interested in finding more sourcing some superglou? Contact us directly:
shop@lescaves.co.uk |  sales@lescaves.co.uk | 01483 538820