The Wines of Pol Andsnes, The Uco Valley, Argentina
You're in a restaurant leafing through their bible of a wine list. You leaf in vain. There is no natural skin-contact Torrontes! Rightly, you walk off in a huff and hail your uber(natural) taxi.
Fear not. That gaping list chasm can be bunged now with the arrival of one El Otro Lado Torrontes from one Pol Andsnes, an American chap who went to Argentina presumably to be closer to his near-namesake mountain range. No puns, if you please, about Andsnes and Boomps-a-Daisy.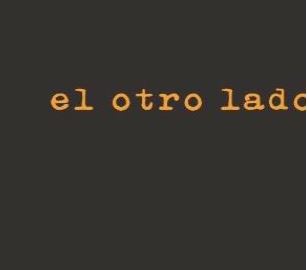 Pol was inspired to create this wine by the only other example (as far as we know) of a skin-contact Torrontes being made in Argentina.  He greatly admired the wine in question, which he felt successfully demonstrated the potential that the variety might express were the skins to be used intelligently.  Before making his interpretation of this wine, however, he spent several years in search of the right vineyard that would allow him to make a wine with comparatively more elegance and acidity.
Eventually, he came across what was the only parcel of Torrontés in the [in]famous Gualtallary region, one known for its higher altitudes, calcareous soils and cooler climate.  Typical of Gualtallary, the plot of vines had very little organic material or sand, being mainly composed of alluvional rocks filled in with calcareous sediments.  The vines had also seen virtually no chemicals (only copper and sulphur.
While making the wine, Pol was convinced that a longer maceration on the skins would achieve the character he was looking for, so he decided to macerate the wine for at least 8 months. In the end, it spent a total of 10 months on the skins.
The grapes themselves were manually harvested with whole bunches crushed by foot and fermented in plastic tanks. As mentioned, the wine spent ten months in contact with skins. Fermentation took place in three tanks; when completed, Pol pressed one of these tanks to top up the other two. The whole process was naturally with indigenous yeasts and ambient temperature. (The tanks were located outdoors "beneath the stars", keeping cool on the chilly nights.) Malolactic ferment occurred naturally. After the long maceration, the pressed wine was aged five months in old barrels of French oak in order to sediment the lees and prepare it for bottle, which it went into without filtration, fining and only 10 ppm of SO2 added.
The bottle is clear and the wine is cloudy with plenty of leesy crud to satisfy the most demanding of gloop aficionados. The wine is reminiscent of various skin-contact Malvasias of our acquaintance with a touch of florality, apricot and quince flavours, quinine bitterness from the skin maceration, spice from the lees and all with a fine seam of acidity and minerals. If Opuesto means opposite, then El Otro Lado certainly is taking an alternative direction with the Torrontes grape.
"If I were told I could only make wine in Argentina from one variety, I would choose Bonarda". Bonarda has fascinated Pol more than any other Argentinean varietal since he arrived. Being the particularly particular chap that he was, it took him a full five years before he discovered the exact vineyard that would express (for him) the real potential of the grape.  Unfortunately, Bonarda is still largely underappreciated, so there are few wineries or grape farmers planting the variety in the more interesting terroirs and climates.  Those who appreciate it are a rare breed, and the name Mala Hierba is a kind of homage to them.  It also refers to the fact that in this particular vineyard the grower does not remove the 'mala hierba,' allowing instead the wild plants to grow naturally and compete with the vine, creating a biodiverse environment and ensuring healthy soils.
This is also a traditional "parral" (pergola) trained vineyard with vines over 45-years-old.  The vineyard is managed as if organic, but with no certification.
Whole bunches of Bonarda grapes are crushed and trodden with nineteen days of maceration.  Whilst the wine was fermenting Pol pressed it in a manual basket press and it finished the fermentation in old barrels. As with his other wines, the process is natural and ambient.
The Bonarda is aged for a further eleven months in old 225-litre French oak barrels (where the malo also occurs) and is bottled without filtration, fining and only a tiny bit of sulphur added.
Bonarda is probably the same grape as Charbono or Douce Noir, hailing from Savoie or Piedmonte.  It was prolific in Argentina, but mainly used for blending. Pol's version treads a lovely line between fig, cherry, blueberry and cassis. Plenty of energy here.
2017 Pol Opuesto Que Grande Sos Criolla
2017 Pol Opuesto El Otro Lado Torrontes
2017 Pol Opuesto Mala Hierba Bonarda
*
Interested in finding more about the wines mentioned? Contact us directly:
shop@lescaves.co.uk |  sales@lescaves.co.uk | 01483 538820