Life is too short to drink bad wine. Or mediocre wine. So, I tried not to!
The following wines were my wines of the year. I became more conservative in my drinking choices, fixating on cool-climate, red/dark blue fruited red wines and nervous mineral whites alongside a smattering of corduroy-textured ambers. Like everyone, I suppose, I drink according to mood. Context, food and company deeply influences the quality of the experience and the relationship with the wine. I've been content not to search within the wine for things that are not there, and to allow myself to be surprised by abstract qualities like simplicity, purity and balance. 
In you like sun
The hour rests
Above an abyss of clarities
The height is clouded by birds
Their beaks construct the night
Their wings carry the day
Planted in the crest of light
Between firmness and vertigo
You are
Transparent balance  
I have been thinking about what I like in wine. That the wine feels natural and of itself, that it possesses haecceity (the discrete qualities, properties or characteristics of a thing that make it a particular thing – Dun Scotus) or what Gerard Manley Hopkins called "inscape." There are certain properties inherent to the wine, and in the very experience of that wine, that make it stand out and vibrate deeply in one's consciousness.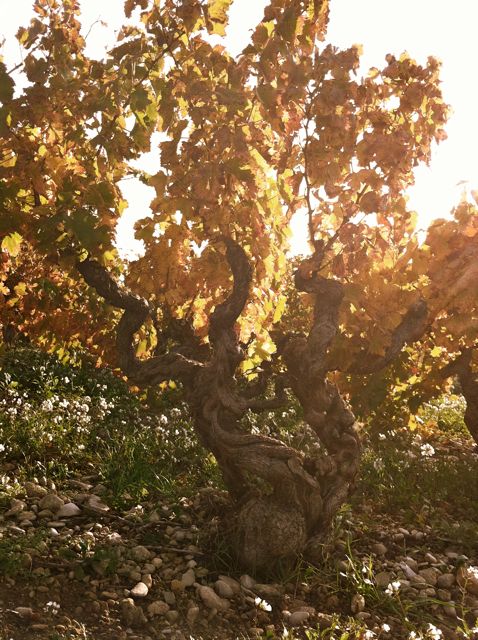 Shock/Awe! – When you taste a wine, you are enthralled by its uniqueness, and surrender to that individuality.
Puzzlement – The experience when you have to open yourself to a wine, particularly one that does not trade in obvious aromatics but rather is based on texture- as in the difference between an easy one-liner and a multi-layered story. Puzzlement and humility are partners-in-wine.
Tension – Describing a wine that is usually tightly-wound and high in stony acidity. This winespeak does not do justice to a wine which shimmers with authority – it has dense – or intense – transparency in the way that only wines with "perfect pitch" acidity can seem to glisten.
Purity – Denoting a wine that gives the impression of being pared to its essentials with no fruit fat, no other unnecessary weight. It wears what it doesn't wear. Purity is much more than just typicity; it also refers to the shiny internal life that some wines possess.
Completeness – The sense that a wine fully inhabits its own space.
Lightness – Alongside freshness, an evanescent quality that allows you naturally to drink without any form of analysis or deep examination of the qualities of the wine.
Lingering –That vestigial impression of aromas and flavours that you feel some time after swallowing the wine.
Delight – Inspired by a wine that is deemed delicious. The sensation of childlike happiness that nothing matters more at a particular moment other than surrendering to the sensuous and sensual pleasures of the wine.
Unity – Contained in wines that possess nourishing qualities, that invite contemplation, incite conversation, bring people closer, become shared epiphanies, become memories.
The 2018 Wines of the Year
In no particular order…
2016 "Pur Jus", Domaine Belluard
2016 "Ja-Nai", Domaine des Miroirs
2016 Crozes-Hermitage Blanc K, Dard & Ribo
2010 Ana Cuvee, Kmetija Mlecnik
2016 Cornas sans soufre, Domaine Balthazar
2016 VdF Peau, Sylvie Augereau
2015 Le Verre des Poetes, Domaine Le Briseau
2015 Face au Levant, Les Vignes du Paradis
2016 Macon-Aragonite, Clos des Vignes du Maynes
2015 Palo Cortado Encrucijado, Bodegas Cota 45
2014 Trebbiano d'Abruzzo, Valentini
2017 Rkatsiteli Kakabeti 100-year-old vines, Niki Antadze
2017 Kelley Fox Maresh Vineyard Pinot Gris
Bubbling under were wines from Domaine des Miquettes (2017 Saint-Joseph); Martin Woerner/Marto Wein (2017 Riesling) and Yvon Metras (2010 Fleurie vieilles vignes).
We begin at the end (of the year) with 2016 Domaine Belluard's Pur Jus drunk at Mast Wein Bistro in Vienna with a group of Vaughn Tan and Honey Spencer. This is a rare cuvée of Gringet made without added sulphur by Dominique Belluard from his vineyards in Ayse the Haute-Savoie. Every mouthful was like giving one's tongue a full career down the Cresta Run. Earlier in the year, I enjoyed a beautiful bottle of Le Feu at Terroirs. Le Feu was metaphorically on fire, its sword of mountain minerality elegantly sheathed in the velveteen scabbard of lees-kissed golden fruit.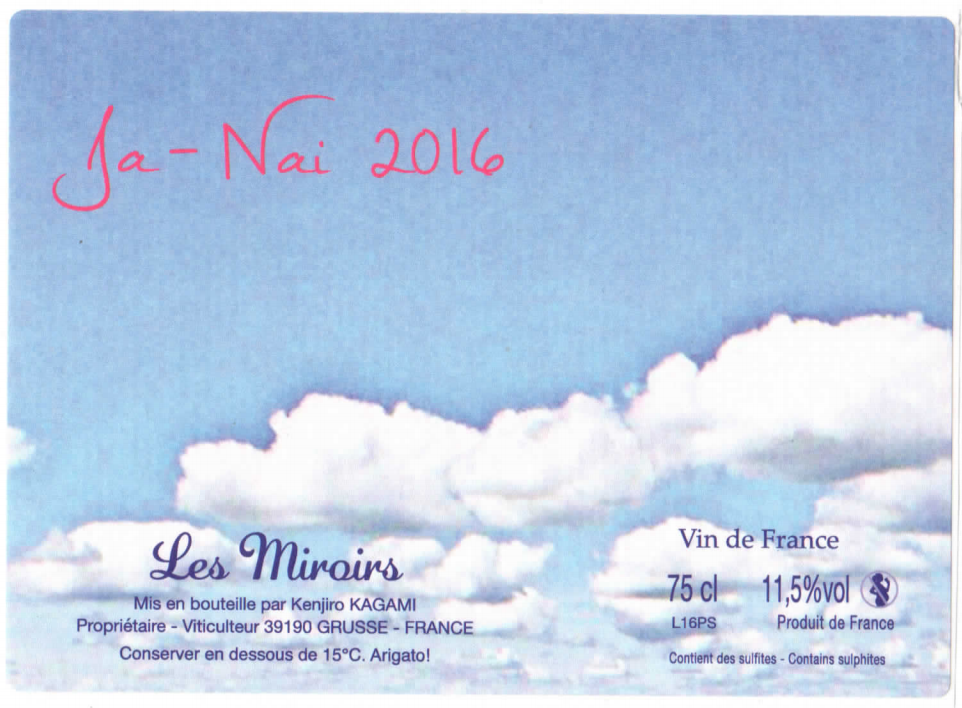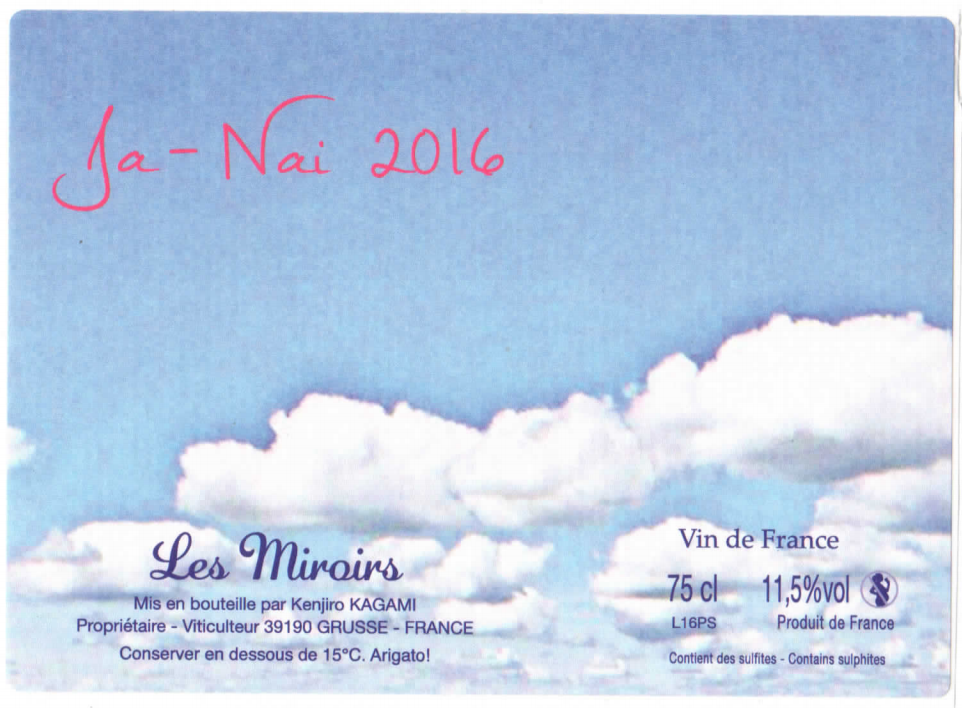 My red wine epiphany also came in December, namely a bottle of 2016 Ja-Nai Domaine des Miroirs, shared with my friend Chrissie Rasmussen. Another wine from the 2016 vintage, it possessed that alluring mix of fragility and strength. The colour was carmine, the nose whispered (do noses whisper?) red roses, tea, and raspberry leaf, the palate was prickling, flickering, nacreous and the overall sensation was like sucking on the most delicious cherrystone ever. Proximate tasting notes aside, it was a wine that reduced its drinkers to a state of Zen bliss.
Dard & Ribo featured repeatedly in my favourite wines. In fact, there was no grower(s) whose wines I imbibed more. All the 16s, whites and reds, were simply magnificent. Both Crozes-Hermitage K (Karrière) Blanc and Crozes-Hermitage Pe de Loup Blanc were thrillingly tonic and crackled with energy. Karrière on the white kaolin soils had a tad more depth, whereas Pe de Loup manifested more high-toned crystalline citrus. Both these white diamonds were supped at the bar at Terroirs. The reds certainly did not disappoint either. The straight Crozes-Hermitage Rouge was the pluperfect Platonic Syrah. Deep purple colour? Check. Aromas of sweet kalamata olives, violets and sun-rich bramble fruit? Check. Infused with garrigue notes of thyme, marjoram, lavender? Triple check. Meanwhile, 2016 Crozes-Hermitage Rouge Les Baties and 2016 Crozes-Hermitages Rouge Les Pins dialled up the rotundone cracked black peppercorn notes to maximum effect, Les Pins maintaining an austere granitic brilliance, all coiled energy, and Baties, with verve-and-nerve-a-plenty, exploding with pippy currant fruits and allspice.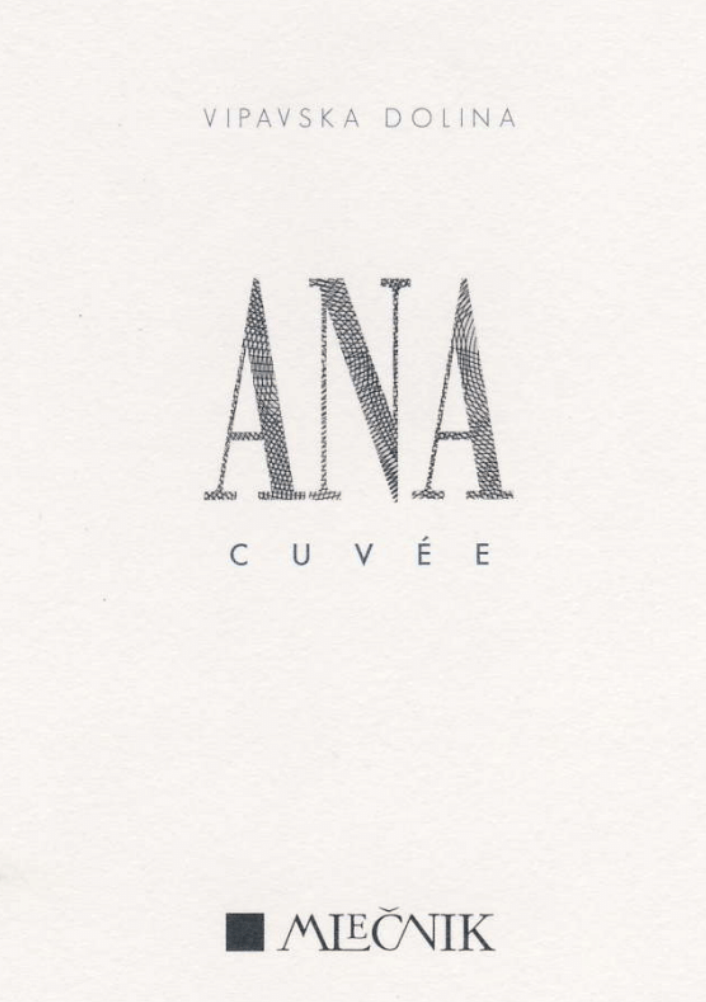 2010 Kmetija Mlecnik Ana Cuvee 
In June I visited Valter and Klemen Mlecnik with a small group containing Marko Kovac, Ed Thaw, Honey Spencer, Tom Beattie and Carlo Lupori. Once we started chatting and coaxed them into the light, the Mlecniks bloomed, much like their wines when exposed to air. This much we learned.
*Wines must have substance. This is nothing to do with alcohol or extraction, but rather an honest-to-goodness wholegrain digestibility.
*Virtually everyone used to farm conventionally. Once they transitioned to organic farming, and then into less interventionist winemaking the wines improved dramatically. You taste this in the energy and life of the wine.
*You should do things because they are right for you.
*Skin contact and maceration is not a winemaker's gimmick but an expression of terroir.
*The wine is ready when it tells you that it is ready, not when you decide it to be ready.
*Sulphur is a cul-de-sac. In some cases. no sulphur was added, but most of the wines had a little. The wine must both be protected, yet also be allowed to stand on its feet.
*Beauty is holding so many different forces and energies that it seems to be naturally generated and easy. Wines can be deep and transparent at the same time.
Many wines were poured at the Mlecnik table, each one a glowing amber-bronze, holding the light as if it had its own internal sun. We tasted several vintages of Rebula, one of the chief autochthonous varieties of Vipava Valley. With its thick skin, it is always last to ripen and produces a wine with the body and tannic structure that reminds one of a red. Maceration allows the wine to extract the maximum of natural substances present in its skins, ensuring a strong natural stability and yields many layers of textured flavour. The 2013 had intense amber (yellow-orange) colour with brilliant opacity. However, it was the 2010 Ana Cuvee that once again the provided the year's epiphany. Based on the traditional notion of a field blend Ana contains Chardonnay, Malvazija, Sauvignasse (aka Friulano) and Rebula. Beautiful wine, observing the fine balance between aromatic fruit and phenolic structure, complete in every way. The wine featured (appropriately) in a BYO Podcast on orange wines, to celebrate the publication of Simon Woolf's Amber Revolution book.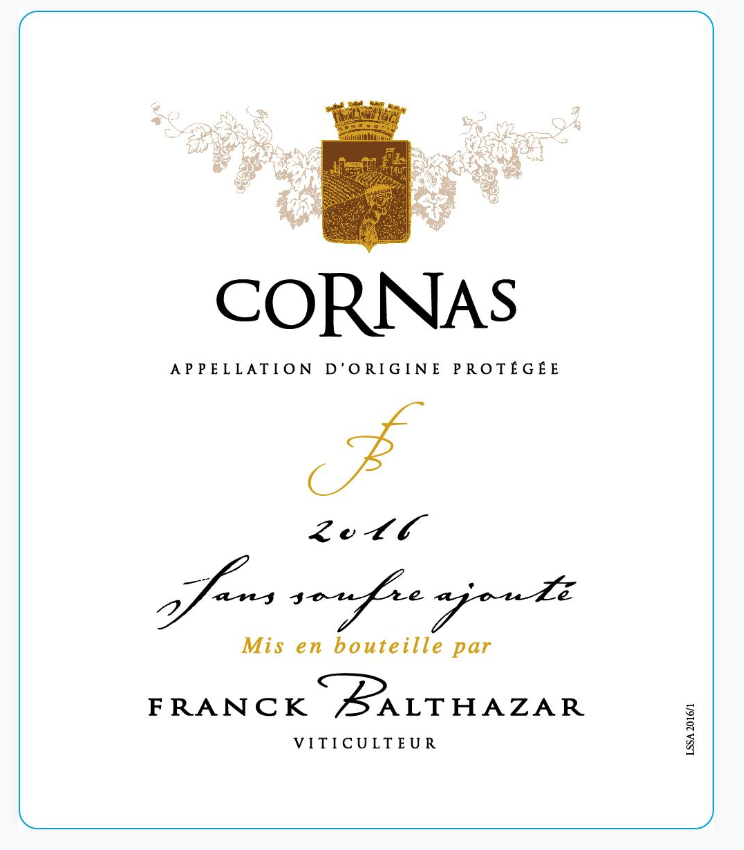 2016 Franck Balthazar Cornas sans soufre
The knowledge that a wine is rare and produced in finger-counting quantities, ratchets up expectation but also sharpens concentration. On every occasions I drank this Cornas I rolled every mineral atom of this dark purple liquid around my mouth ensuring that it visited each nook and cranny of my palate.
Franck now bottles all of his traditionally-made tiny production. The domaine's vineyards are planted on the steep slopes of the hillside amphitheatre exclusively to Petite Syrah, the ancient local clone whose small, olive-shaped berries produce a wine of greater aromatic complexity than modern clones. Franck's flagship wine is the Chaillot bottling, from the fruit of century-old Petite Syrah vines that create a wine of stunning depth, concentration and complexity. Grapes are harvested by hand from granite-rich soils, about half coming from the ex-Verset parcel and then are fermented whole bunch with stems, with manual punch downs. From here, the wine is moved to 600-litre demi-muids, where they are aged for about 18 months before bottling.
The Chaillot, a bottle drunk at The Remedy with Tin Radovani, was dark purple and its highly perfumed nose reveals mineral-accented blackberry and blueberry with a background of exotic Asian spice and floral notes. The palate was densely packed yet energetic with initial explosive dark berry preserve flavours, before secondary notes of cured ham, olive and candied violet and cracked peppercorns kicked in. This year we managed to secure a tiny bit of the 2016 Cornas sans soufre. From younger vines this wine reveals a touch more agility to temper the ink-dark fruit, but it is still so satisfying and complete. The tannins have that medicinal astringency which nourishes rather than dries out the palate. Amongst the bristling blackberry and black currant fruit there is a seasoning of roasted wild thyme that is simply delightful and makes this so moreish. On my second and third encounters it was even more integrated, fruit and minerals inextricably intertwined or rather interwined, and gave constant detonations of pleasure.
2016 Sylvie Augereau VdF Peau
Sylvie Augereau, she of La Dive Bouteille, is walking the walk with her wine called "Peau." The vineyard site is a pretty, colourful hill on which the Loire comes knocking. The soil is rather sandy and it turns red with a little iron on the Chenin hill and the ground is strewn with large white shells. And above all, the century-old vines are beautiful. Sylvie works with Georgian qvevri for her white. The clay receives the grapes gently, and like magic, fermentation begins soon after, and is never violent. She observes: "I think the life (of the wine) is made more harmonious by this bulbous and pointed form. It seems to me that there is more harmony in the wine. Since the skins are macerated for nine months, the wine should be harder, but instead there is more creaminess; a velvety quality; greater unity." The wine has a fabulous golden-amber colour, is dry with a beautiful aromatic complexity mixing white flowers, candied lemon and apricot with some hints of honey. The delicate tannins are supported by equally fine acidity. The wines from Anjou tend to have a perceptible autumnal warmth that is beguiling. Most of them are rich, golden, earthy and spicy. Where the malo is inhibited the Chenin scythes across the tongue, where it occurs naturally (as in this case) the wines remind us of just churned farmhouse butter melting in an orchard on a warm autumn afternoon. If I had to find one word that captured the feel of Anjou Chenin it would be "russet" – that almost coarse texture allied to gently ripening apples.
2015 Domaine le Briseau Le Verre des Poètes
Our friend rotundone appeared in different peppery guise in this pink-tinged Pineau d'Aunis that would have many a traditional Nebbiolo taking attentive notes. Le Verre des Poètes is a very special cuvee of Pineau d'Aunis from eighty-year-old south-west facing vines, planted in clay-limestone soils. Harvest is manual – yields being around 20hl/ha. The grapes are placed whole bunch into 50-hectolitre fibreglass vat for seven to eight months and are naturally fermented with minimal extraction and bottled without filtration or fining and just some sulphur before bottling.
The colour is enchanting, pale cherry red, shiny and translucent. The nose sings of red fruits: cherry, strawberry and pomegranate, the palate is dry and taut with a sweet wild strawberry character and a little chalky perfume. There is an appealing litheness to it, and a brilliant peppery finish that marks it as classic Pineau d'Aunis. Emile was known as "the Pope of d'Aunis" for his brilliant wines at Montrieux and this effort reaffirms his papal claim.
'Le Verre des Poètes' was the name of one of Emile's old vines cuvées at Domaine de Montrieux. His great grand uncle, José Maria de Heredia (1842-1905), was a French poet, a prominent member of the Montparnassian movement which disagreed with poetry that contained personal opinions or moral messages, preferring to promote 'Art for Art's Sake'. Verre des Poetes is wine for wine's sake.
2015 Les Vignes du Paradis Face au Levant Aligoté
As well as the more recently acquired vineyards near Lake Geneva, Dominique Lucas inherited plots of vines planted across many small parcels in and around the region of Pommard.
Face au Levant is an Aligoté from centenarian vines, 20% of which are ungrafted. Working the soil is done by horse. The terroir is composed of big white stones and white clay soils. Winemaking takes place in amphora. This is as astonishingly complex wine by any standards. The nose is restrained, with hints of pear, candied lemon and orange blossom, but nothing obtrusive. The palate is full and energetic wherein a ripe acid mineral-edged quality perfectly animates the mid-palate and a saline and buttery finish provides excellent length. A sipper rather than a quaffer, so see-you-later-Aligoté! One for the carafe, to bring up to room temperature. 
A mention in despatches also for Dominique's excellent IGP Allobroges Savagnin from Savoie.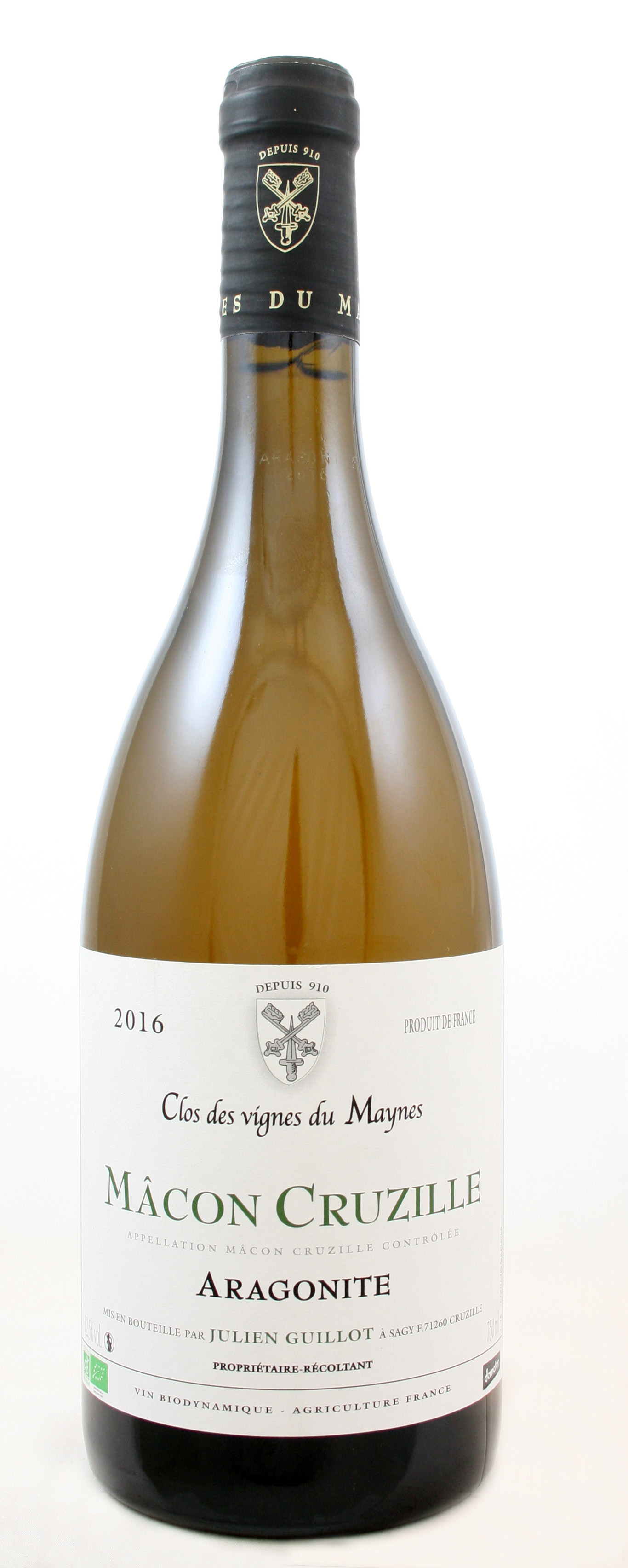 2016 Macon-Cruzille Aragonite, Clos des Vignes du Maynes
This wine was tasted at Karakterre in Vienna. Surprising as it may sound, I don't go to tastings to focus purely on the wines and have divine revelations. Julien Guillot's table stood out with every wine à point and the 2016 Macon-Cruzille Aragonite "Clos des Vignes du Maynes" positively glistened with its shimmering green-gold colour, bequeathed subtle aromas of yellow cherries, greengages and flint leading to a tightly wound palate with essential citrus oils slowly releasing onto the tongue. The minerality is beautiful, adding an almost salty dimension to the wine, and there is a further note of reduction from the lees-ageing. The Bourgogne Rouge Les Crays (2017) was equally sublime, both at the above-mentioned fair and on a commuter train between Ashford and St Pancras with Ed Thaw, Sam Gleeson and Bob Shaw of Anchor & Hope and Nadine Carius, where it was consumed/gulped from paper coffee cups.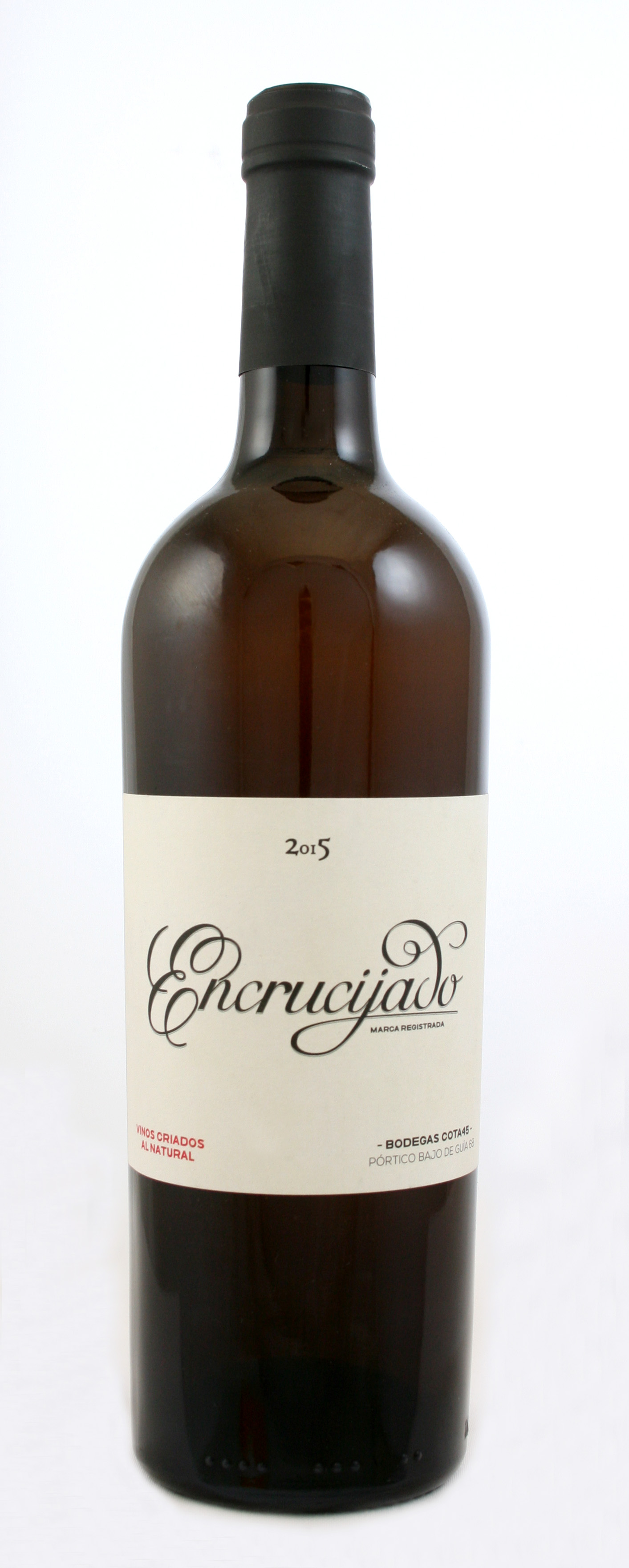 And now for something shocking – and shockingly good – namely 2015 Palo Cortado Encrucijado, Bodegas Cota 45. Encrucijado is young Palo Cortado made the old way, using the old grapes: 40% Rey, 40% Perruno and 20% Palomino, all grown in albariza in the Pago Miraflores. After manual harvesting, they undergo 24 hours of sunning (soleo) giving a natural strength of 14.5% and are subsequently foot-trodden. The wine is not fortified. Two reasons why it cannot have a DO, but that doesn't matter. The barrel-fermented mosto supports a layer of flor for four months before dying off naturally and the wine is aged statically for two years on its lees, long enough for it to decide its future. It is bottled en rama. In the old days when there was much less Fino, the wines would be classified as Palmas, Cortados and Rayas, and this is how a Cortado would have been. Encrucijada is Spanish for crossroads, meaning the wine has just decided its own particular direction. Pure and very attractive, slightly sweet with ripe dried-fruit aromas of semi-raisined grapes, quince and apricot, and revealing a faintly dry, almost bitter balancing flor character. There is a very slight oxidative appley note which, with that hint of flor, gives it more of an umami sherry character. You have to pinch yourself to remember that this is all about the wine, and that there is no fortification or oenological manipulation here. Glorious.
2014 Valentini Trebbiano d'Abruzzo
I have written about this wine on countless occasions and usually drunk it with a minimum of ten years bottle age. The great thing about the Valentini wines is that they are constantly changing in the glass, shyly revealing then retreating into the shell, always suggestive, never obvious, inevitably very mineral, certainly very strange – and, because they are released with bottle age, they exhibit intriguing and offbeat secondary and reductive aromas. We are inculcated to respect transparent cleanness, and to accept the notion that a wine that is not clean must, ipso facto, be faulty. This view is an immaculate misconception. Some of the greatest wines are borderline mad and downright impertinent. The genius of the wine that does not surrender its secrets in the first aromatic puff is also often missed; I suppose if people want absolute consistency they won't venture beyond the tried and trusted; if they want to be touched by greatness, they will risk drinking something that defies easy categorisation. We tend to search for exactitude in wine that does not exist in nature and evaluate it by a pernickety sniff and a suspicious sip. Wines, however, can evolve, or change in context; you can no more sip a wine and know its total character than look at one brushstroke of a painting or hear a single musical note in a symphony and understand the whole. In other words, with certain wines, we have to drink the bottle, to see if our initial judgement was correct. And the truth can be hard to drink.
The wine, best after years in a cool cellar, shows a kaleidoscope of flavours that are creamy and crisp at once, ranging from freshly toasted hazelnuts to coconut shavings, and has an underlying bracing acidity that lends it an uncanny capacity to age. But let's pour a glass of this beautiful wine and test the evolution. Give it a little time to open and out comes that elegant, minerally nose with ripe citrus aromas. Take a sip and experience how full and mouth filling it is, how piquant and almost fat (but not quite). Note how refined the flavours are, how intensely they are rendered by its swathe of acidity, the sort that gives wines like this great potential for improvement with age. Observe how long the minerally finish is with its notes of hazelnut and liquorice. Today, the wine was not so shy; it was fluid and free with a lick of honey, beamish and agreeable. Young, but not in a nervy, wrought way, but in peak athletic condition. Drunk at Brawn on my birthday, having been carafe for two hours. The last glass- at room temperature – was outstanding.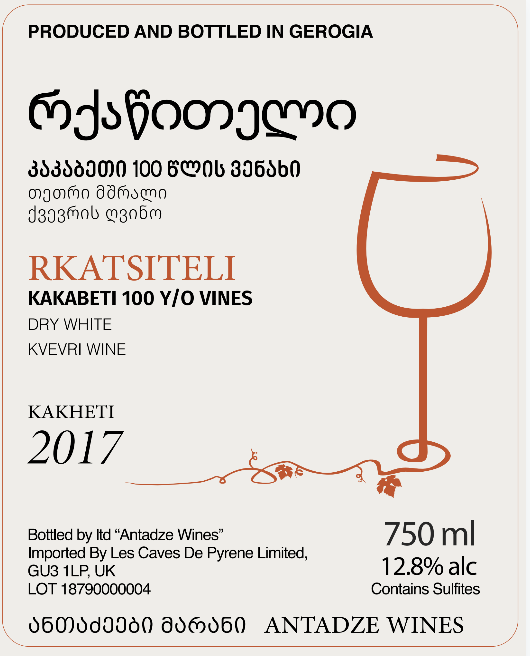 2017 Niki Antadze Rkatsiteli Kakabeti
Niki Antadze works in the highly regarded PDO (Protected Designation of Origin) Manavi region of Kakheti. He farms his vineyards, which are situated at 750 metres above sea level on alluvial soils rich in limestone, as naturally as possible, uses no chemicals in his marani and only traditional techniques to produce a variety of qvevri styles from the Rkatsiteli, Mtsvane and Saperavi grapes. He owns around 3 hectares and has one particularly old plot of vines (around a hundred years old). The marani is ramshackle – and then some!! The wines are the thing, however, and have real soul, just like the man himself. They exhibit terrific concentration and deep layers of complexity with a very complete texture, almost cashmere-like. I particularly enjoyed the Rkatsitelis, one of which, Kakabeti, hailed from a tiny parcel of 100 + year old vines. I drank the same wine several months later in London at home, where I revised my lofty opinions… upwards. Majestic, tongue-cossetting Rkat, warm-skinned, deep-souled, velveteen amber wine.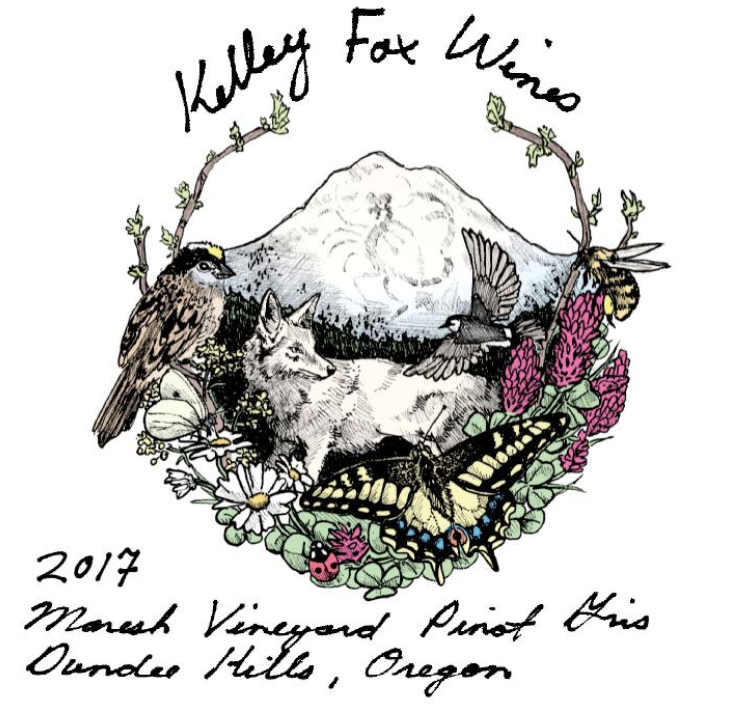 2017 Kelley Fox Maresh Pinot Gris
Kelley's Momtazi and Maresh Pinot Noirs have featured in previous lists of favourite wines.
This Pinot Gris is from her beloved Maresh Vineyard in the Dundee Hills. Grapes are destemmed, macerate for around 14 days on skins where they acquire their distinctive blushing hue, and then ferment in cement amphora. The wine is entrancing with a translucent pink colour and has far more complexity in the nose (roses, strawberries, and some exotic notes) and mouth than classic white Pinot Gris. The balance between structure from the fine tannins, and tenderness from the beautifully-farmed fruit, makes this a material, sappy, snappy and crackling wine, one for all occasions, refreshingly satisfying and complete.
*
Interested in finding more about the wines mentioned? Contact us directly:
shop@lescaves.co.uk |  sales@lescaves.co.uk | 01483 538820