A few days ago, the great Santorini winemaker, Haridimos Hatzidakis, sadly took his own life. Tributes have been pouring in and we wanted to add our own panegyric to the man and his wines.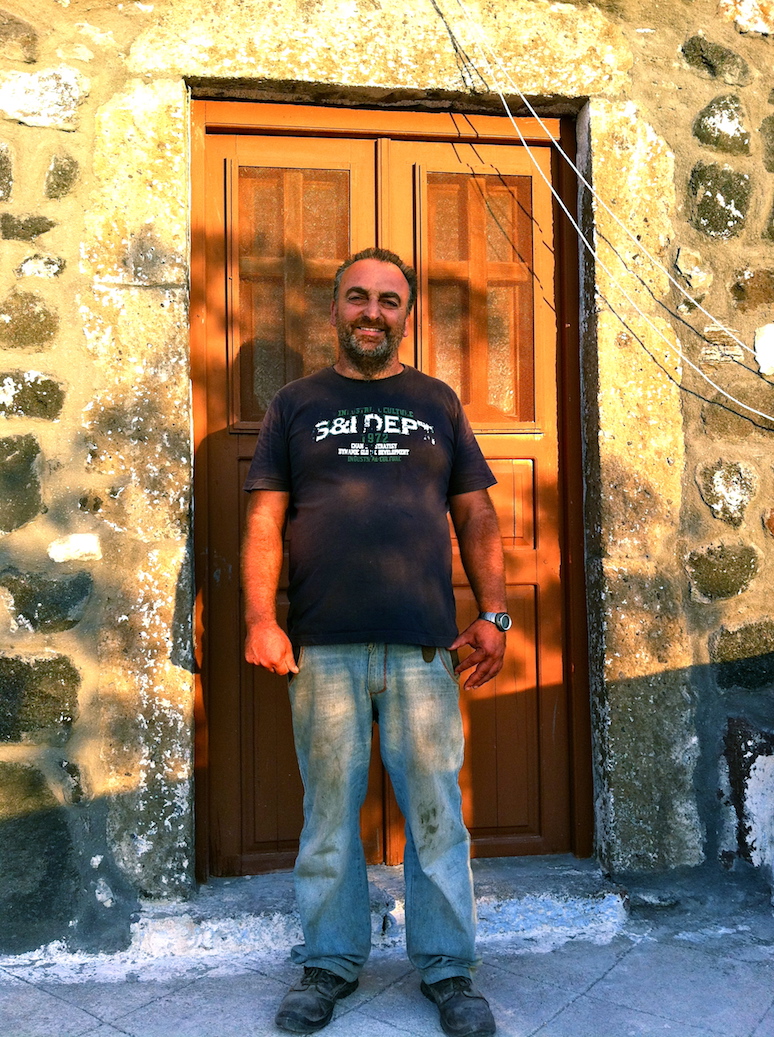 Haridimos Hatzidakis was born and grew up, in Crete. He studied winemaking in Athens and worked as an oenologist, first in Crete, and then Santorini. He really helped to put Santorini on the world wine map by celebrating the indigenous varieties of this spectacular volcanic island and highlighting the unique complexity of its vineyards.
In 1996 Haridimos replanted a small vineyard which had been abandoned since 1956, because of the large earthquake in Santorini. This vineyard of half hectare, which lay at an altitude of 330 metres, in the village of Pyrgos Kallistis, was cultivated organically with Aidani, an indigenous variety. An existing traditional small cave was transformed, in the summer of 1997, into a winery or 'Kanava", which is the traditional name of the wineries of Santorini. The first bottles of wine of the winery were released in May 1999, with the "Santorini", harvested in 1998 and the Red "Mavrotragano» vintage 1997.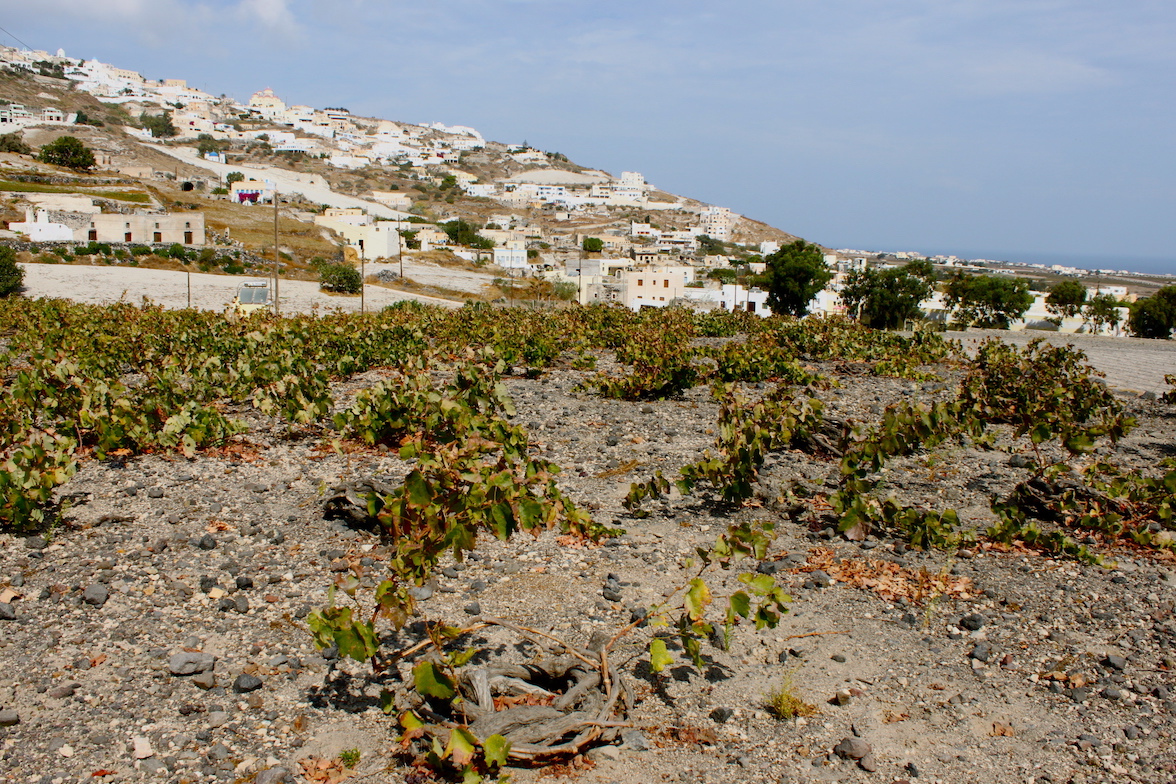 The winery and vineyards were located within the classified zone of Protected Designation of Origin (PDO) Santorini, especially around the villages of Pyrgos Kallistis, Megalochori, Emporio and Akrotiri. Cultivating 10 hectares of vineyards with the white varieties of Assyrtiko, Aidani and the red variety Mavrotragano, Haridimos applied the principles of organic farming. He identified the fact that the island's unique ecosystem, characterized by volcanic soil, strong winds, low rainfall, hot and dry summers, old ungrafted, non-irrigated vines of Santorini trained by the growers into baskets or bird's nest shapes, in order to protect them from strong winds, could be channelled into producing signature terroir wines
Haridimos was a friend (practically family) to our friends at Eclectic Wines, who brought his wider range of wines to the UK, which, in turn, became a very important market for him. We imported the Aidani, Assyrtiko Cuvee 15 and the Voudomato (a dark red sweet wine from grapes dried on mats). The whites in particular showed a progression towards more natural winemaking – the wines being fermented with indigenous yeasts with minimal interventions, and displaying intriguing terroir character. We enjoyed their particular minerality, the smoky vulcanised rubber character of the Assytriko and the waxy fruit and herbal character of the Aidani. Each vintage seemed to be an improvement on the previous one. The wines were not only popular with sommeliers and lauded by wine writers in the UK; Hatzidakis was also very much celebrated in the USA.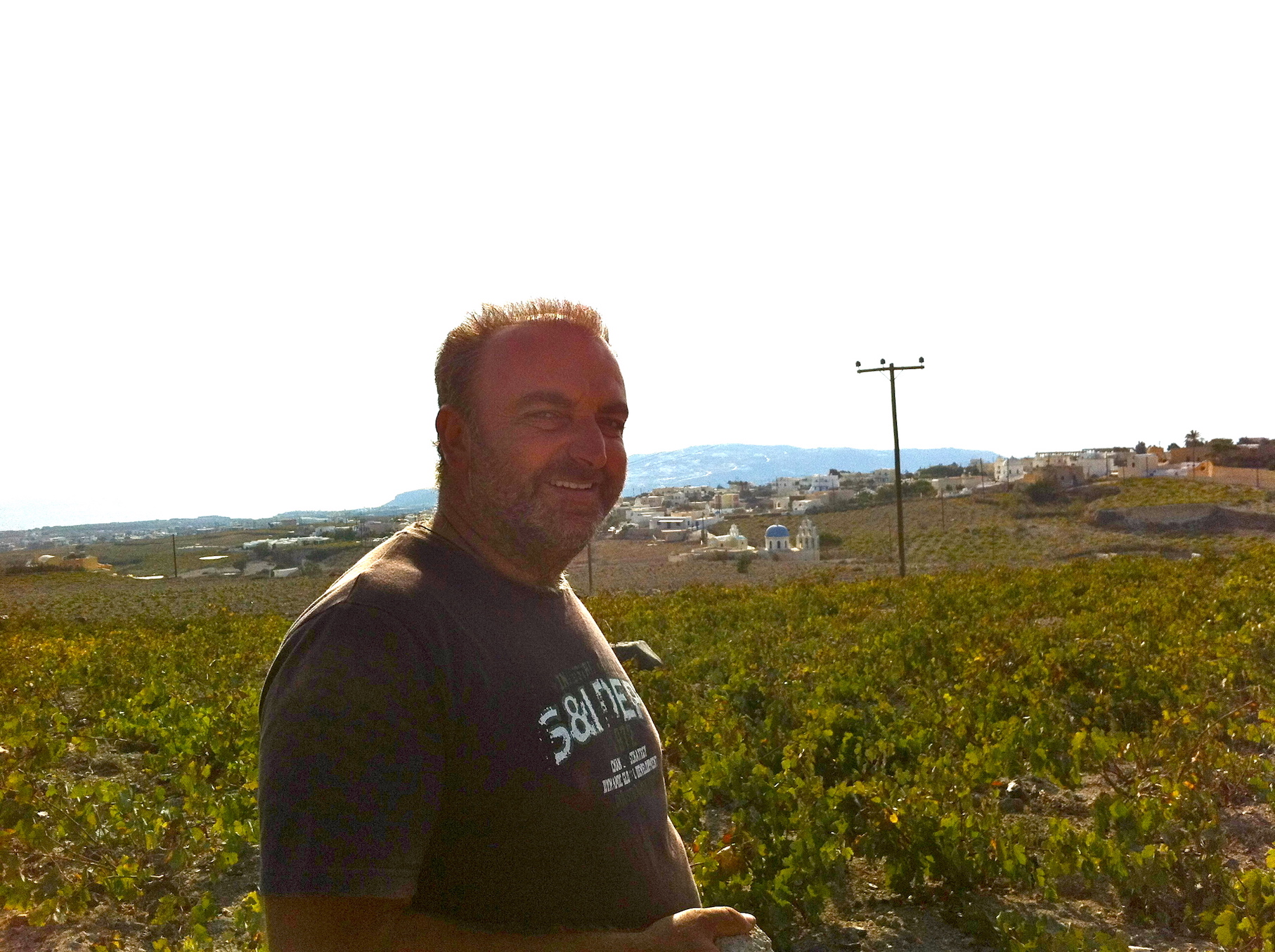 Our thoughts are with his family and friends. Haridimos was a towering presence and his absence will leave a hole in many people's lives in particular, and in the wine world in general.