Our friends at The Good Wine Shop, in partnership with Les Caves de Pyrene and several other top notch distributors and retailers (as well the excellent Bottled Films), are spearheading Grower Champagne Month all of June! Read on about what makes grower champers so special and attend one of the many events taking place around London, including a masterclass with Dominique Moreau of Marie Courtin at Sager + Wilde, Friday 21st June.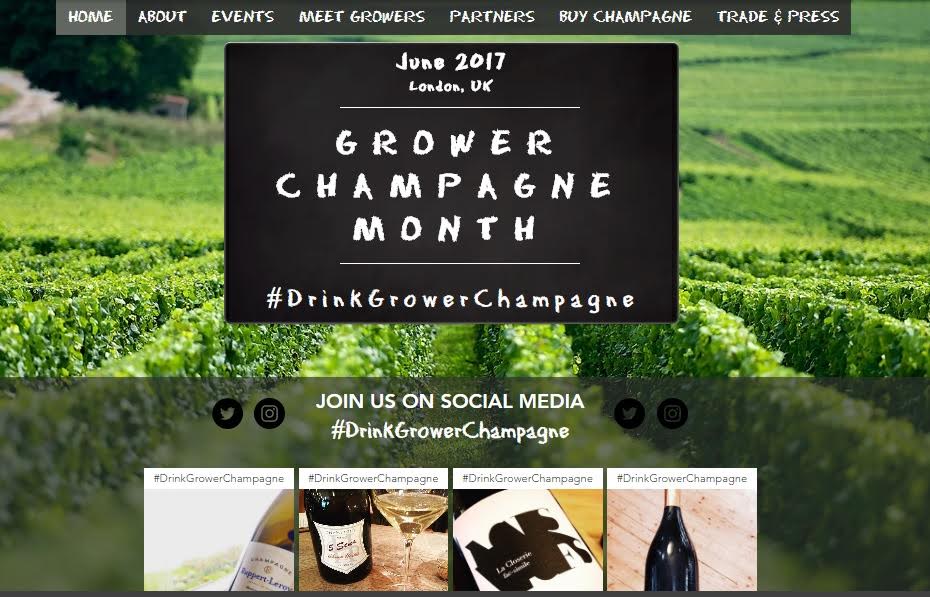 Save Water, Drink Grower Champagne!
For the entire month of June we are popping corks and celebrating our favourite Champagne producers for the second edition of "Grower Champagne Month"! We have worked hard to curate a selection of great wines made by great people. Each bottle of champagne we highlight this month has a family and a face behind the label, and we look forward to sharing their inspiring stories with you. We have partnered with retailers, importers, restaurants and winebars across London to create a calendar of exciting tastings and events throughout the month!  We hope to expand our partnerships across the UK, and internationally, so any interested groups are encouraged to get in touch!
 "That sounds great….But what is a 'Grower' Champagne?"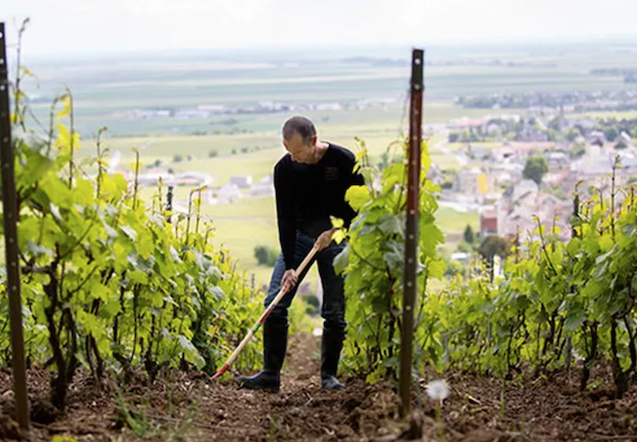 Grower Champagnes are produced by the same estate that owns the vineyards where the grapes are grown. These are usually made by small producers & greatly express the terroir of their sites. In contrast, large Champagne "Houses" buy most of their grapes from many different growers and work to blend their wines to achieve the same taste year after year.
A Grower Champagne represents a specific piece of land and the individual personality of the grower. In some ways, it's like comparing a rock concert at Wembley Stadium to your favourite local venue for up and coming musicians.   We've been known to sing along with the hits on the radio, but this month we are humming the tunes of the next Leonard Cohen, David Bowie, or John Lennon of the Champagne world.
"Ok… So Why Grower Champagnes?"
Leaving aside the fact that these are some of the best value wines in the region, we believe that the variations in terroir and winemaking are fascinating and deserve to be highlighted – much as they are in Burgundy for example. From a philosophical perspective, the humble and dedicated histories of these growers fit perfectly with our ethos of celebrating the unsung heroes of all regions.
These producers are dedicated to making great wines, but rarely have the marketing budget or free time to promote themselves. Our aim is to champion the growers and provide a voice for them in the market place to help them get the recognition they deserve. Ultimately these are unique wines with their own personality made by real people with great stories to tell.
As a group of producers, they are united by a shared approach and philosophy to make wines which reflect them and the terroir of their respective vineyards. We are passionate about sharing these undiscovered gems, so why not come and taste some for yourself?
We are very fortunate to have a number of growers visiting us in June for the celebrations, so make sure to check out our Events Page regularly for updates. Join us on social media by using the hashtag #DrinkGrowerChampagne and follow us on Instagram, @GrowerChampagneMonth.