We are proud to say that Doug Wregg, our sales and marketing director was named no. 28 in this year's 'Harpers' Hot 100: Celebrating the most influential people in the on-trade' for his influence on the natural wine movement. 
Promoting low intervention, organic and biodynamic wines with his familiar loquacious style, wit and all-round agreeableness, Doug knows a thing or two when it comes to selecting, pouring and drinking interesting and exciting wines. Over a glass of something cloudily intriguing we posed a few questions befitting Les Caves' newly garlanded 'man of influence'.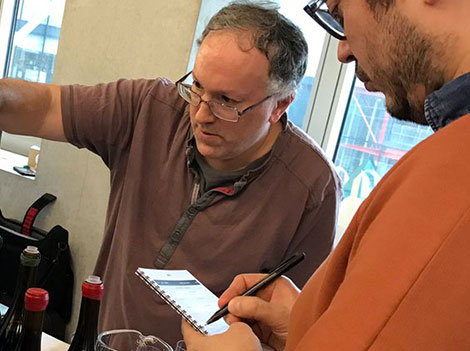 So Doug, how do you feel about making it onto the Harpers Hot 100 list. Does it come as a surprise?
If they remake Reservoir Dogs with numbers rather than colours I would be happy to play the role of Mr 28. On another top-100 influencers list I was featured five places above pre-Brexit David Cameron (whatever happened to him??). That tickled me. These things are a bit of fun, and modesty aside, it's nice to nominated by your trade peers. And, of course, such recognition should always be for everyone who works for Les Caves de Pyrene, for the wine bars, and on behalf of The Real Wine Fair. One of the most gratifying things I heard last year was from a well-known journalist who said that Les Caves de Pyrene were one of the most internationally-renowned wine companies and had made a huge impact in terms of changing perception about wine. If we can collectively help to do something positive, then that is a reward in itself.
How did you get involved with wine bars Terroirs, Soif and Toasted?
It was a few years ago. Terroirs was a phenomenon when it opened and is still very important. The idea of opening a natural wine bar in London germinated as the result of a casual discussion between Eric (Narioo) and myself when we were on a bus (for some reason), and were wondering what to do next year and how we might challenge ourselves. Terroirs helped to redefine wine bars in the capital – not only was it a place that showcased the wines that we wanted to drink (rather than the commercial wines you might expect to find in a wine bar), it was informal and fun and radiated energy. People from the trade flocked there. People who were curious about wine also came. The food was delicious, wholesome and every bit as important as the wine. I helped with the wine list at Terroirs for the first three years or so, and with the training also, and so was constantly on-site – one always needs to be heavily involved at the birth of every new project. Now Terroirs has grown up, the wine culture is seamlessly integrated and the restaurant seems to be working better than ever.
The other natural wine bars do their own thing. The Green Man & French Horn (now closed, alas) was a project that I was close to. This was a restaurant devoted to the wine and food of the Loire region. I loved the place, the staff were wonderful and I think it had one of the great specialist wine lists in London with some beautiful rare gems and old vintages.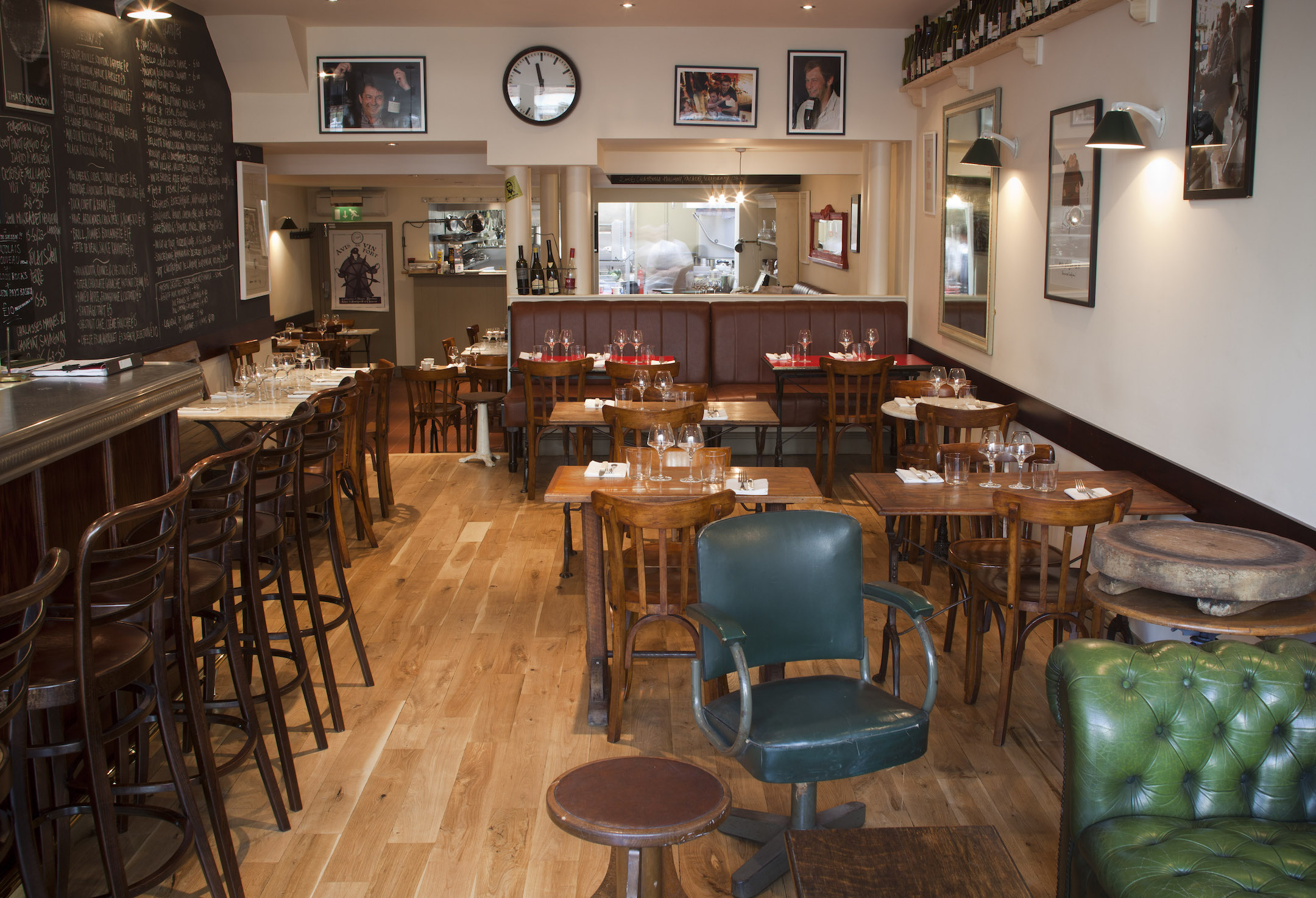 How has London's wine scene evolved since you've lived here?
The main difference is that wine has been pretty well demystified now. No longer do people speak about "the classics" in hushed, reverential tones. Well, some do perhaps, but, because of ease of travel (to wine-producing regions), the wealth and variety of restaurants and cuisines, and the almost infinite choice of wine available, people have become more confident about taking risks and drinking outside the conventional comfort zone. There is a thriving wine scene in London; sommeliers come from over the world to work here; the wine bar scene is improving all the time; there are more small independent retailers than ever. I think social media has helped enormously; people can share their experiences and new-found knowledge. And, of course, natural wine has electrified the debate, as it were. If you look at any big city the artisan wine scene is where the energy is.
In recent years there has been a lot of talk about the industrialisation of wine through the addition of chemicals and synthetic ingredients. What is this all about and why are people suddenly questioning what they are drinking?
The same with food. Post war agriculture became industrialised throughout Europe and small farmers were marginalised. More and more people moved to big cities and wanted cheap food at all costs. We lost touch with where food came from and the subtle rhythms of the farming process as well as the importance of the land and sustainability. Recently, we have begun to baulk at the notion of mass-production and begun to appreciate seasonality and provenance. There is a lot of discussion about sustainability and what legacy we might bequeath our children. Now we begin to question. What is the liquid in our glass, where does it come from and how is it made? The vast majority of wine is chemically manipulated grape juice from chemical vineyards, but you won't find that information on the label of the bottle. Since the debate has opened up the genie cannot be returned to the bottle, as it were. We are interrogating process and origin; we want to know what we are putting into our bodies, we have developed an ethical sense of what is right and wrong in terms of food production. The food and wine industries are politically powerful; one has to hold them to account and create consumer awareness of the bad practices that still go on.
What does the term 'natural wine' mean to you?
Wine made from beautifully farmed grapes made without chemical intervention. There is no definition, no legal definition certainly – you know by tasting it that a wine is natural. It has a particular energy and a unique signature. It seems to be in touch with itself, with its place of origin, with the vintage. It is vivid, mutable, alive. It is nature with a human dimension.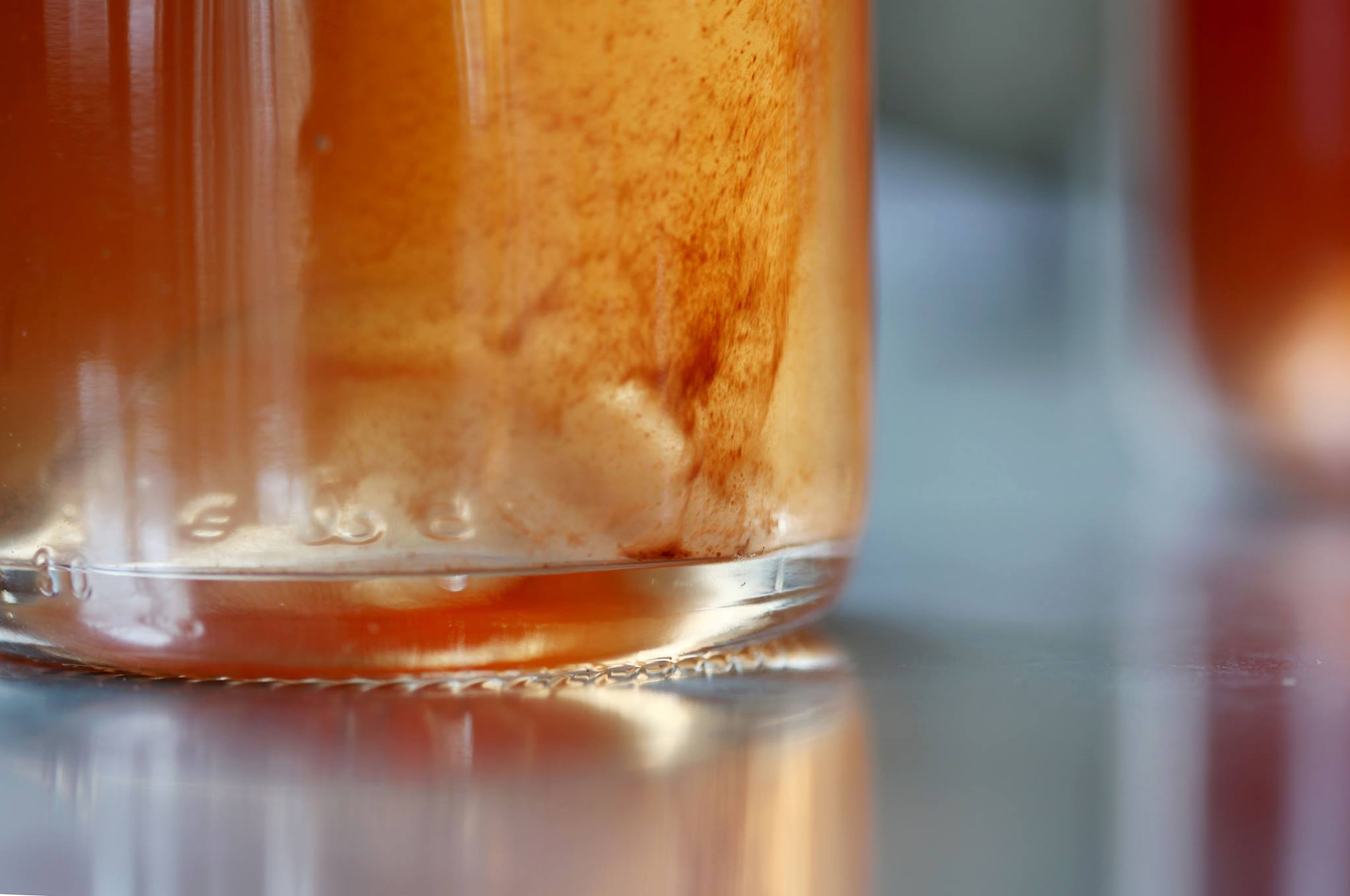 Would you ever drink non-natural or non-organic wine?
I find it difficult, even impossible at times. It is a question of taste; I find I can discern the manipulations, the overriding artifice, and that renders the wines in question, inert. I am not a fundamentalist about natural wines, but drinking must always offer real pleasure, the wine must be digestible and delicious. Natural is a relative term, however, and wine-drinking is always about mood. Sometimes I prefer something light, clean and refreshing, sometimes I want to a more intense experience. There are myriad styles of natural, a wine for every mood.
It's been said the more 'natural' a wine, the less likely you are to get a hangover, is this true..?
All wine can give you a hangover. Those that are free of chemicals and low in sulphur are less likely to trigger allergic reactions, which is a slightly different matter. I have felt sick drinking wines which are chockful of additives. I am also very sensitive to sulphur; its presence in high quantities damages the wine as far as my palate is concerned.
How does natural wine differ from organic or biodynamic varieties?
Natural wine presupposes that the farming of the vineyard was carried out organically (without chemicals) or biodynamically (with respect for the environment, using natural treatments to restore balance in the soil and harmony in the vines). You can't make a natural wine without a healthy, sustainable vineyard any more than you can cook a great meal using second rate ingredients. Natural means that the grapes are "guided" or accompanied to the bottle without chemical interventions (other than a wee bit of sulphur) under the watchful -or relaxed – eye of the vigneron(ne).
What is the biggest misconception about natural wine in your opinion?
There are loads of misconceptions! Natural wines are caricatured by their critics, because there is no pat definition. The biggest misconceptions are that the wines are inherently faulty, because they are unprotected by chemicals. Consequently, in the view of some critics, natural wines are the sum of all their faults. This is a false assumption. You have to understand where wines come from in order to see the winemaking in full context. Just as an organic or biodynamic vineyard is healthier and more efficient than one farmed with chemicals, so the resultant grapes possess more material quality, and do not require the same degree of (chemical) intervention. Careful winemaking is not the exclusive domain of the oenologist or scientist; no-one wants to make undrinkable wines, but our definition of what is delicious varies wildly. I can't drink wines that are strip-filtered and have loads of sulphur. For me those are faults. I have no problem with VA or oxidation, for example, when they are part of the fabric of the wine. For me these are flaws; the distinguishing characteristics of wine, the wabi-sabi element. But natural is not the same as zero-intervention; an honest vigneron will intervene to save a wine. But the same vigneron will also not stick religiously to the recipe-book of chemical ingredients and interventions, whether or not the wine needs it. I guess, in summary, natural wine is real wine, or what I feel wine ought to be, a drink that is made with the best farming and the fewest additives and interventions. What could be simpler than that?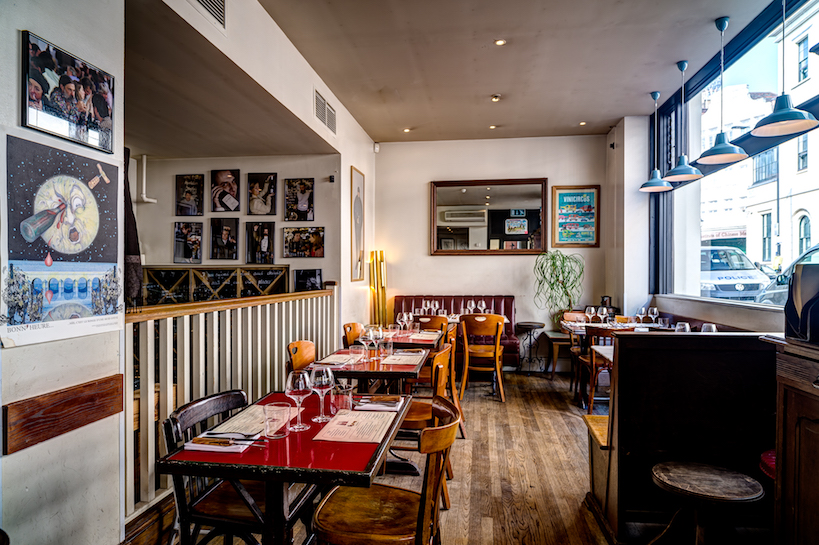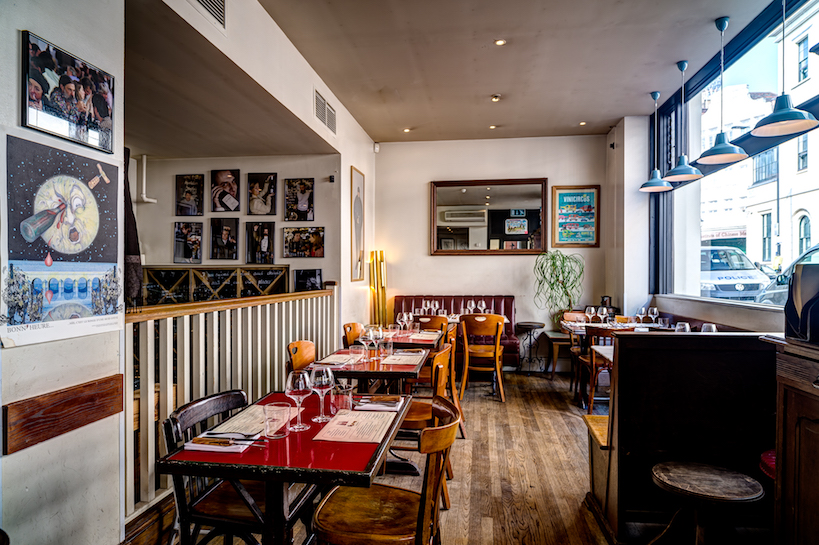 Let's go back to basics, where and how did your love of wine and then natural begin?
I always loved wines that exhibited a sense of where they came from – the French call it terroir. Terroir is more than soil type, or weather, or aspect of a vineyard. It is the accumulation of all the factors that make something what it is and the articulation of all those in the wine itself. I guess I am always looking for singularity, something which is not reproducible. The love of natural wine develops that preference. Natural wines (good, expressive natural wines) shimmer with raw energy. They can be delicate or strong, subtle or nervous, open or coiled… I first tasted a natural wine in a bar in Paris. It tasted like…nothing I had ever tasted before. It was alive. Such experiences become epiphanies; they also serve to re-arrange your palate. Other wines become flat and uninteresting by comparison.
Which counties are producing interesting natural and organic wines?
France is the heart of natural wine; the Loire is the heart of the heart and Paris has always been the place where these wines end up. Now it is a worldwide phenomenon. Italy, Spain, Austria, Georgia (the birthplace of wine) and Australia all make great low-intervention wines. Some countries and regions are set up for organic farming: New Zealand, for example, but there is no natural wine culture there, for a variety of cultural and political reasons. It is easier to farm organically in certain regions – the Languedoc-Roussillon, Sicily, the high vineyards of Spain – for climatic reasons. Often, however, the more marginal vineyard regions attract growers who are willing to go the extra mile – the Loire, as mentioned, Austria, Oregon and so forth.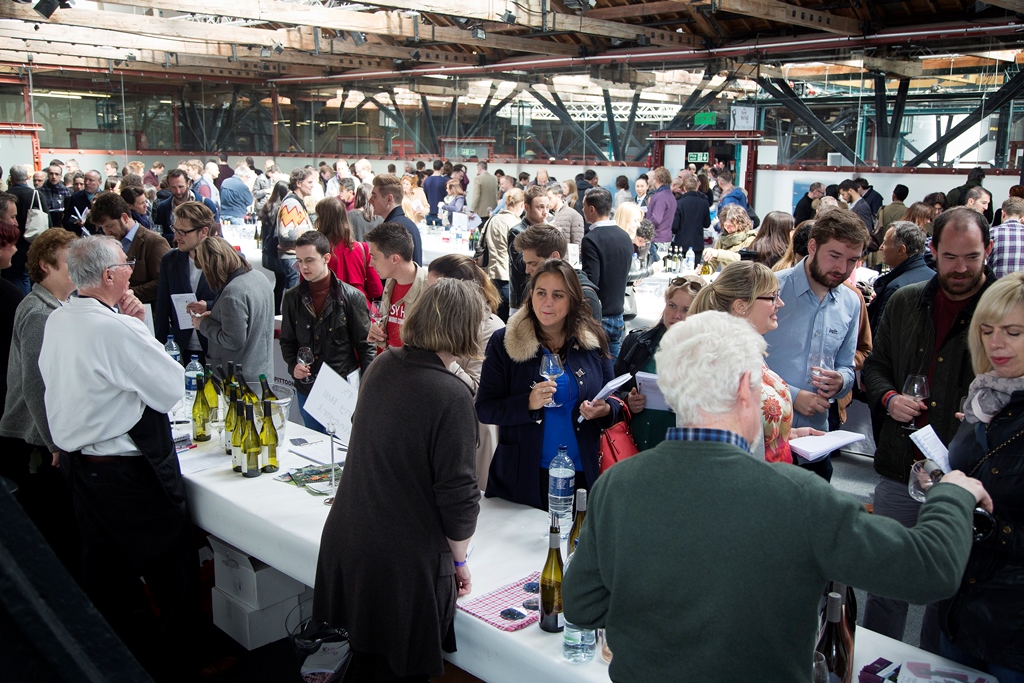 You're pretty heavily involved with the Real Wine Fair, which has grown massively since its conception. What do you put that down to?
Relentless pr!! No, the Real Wine is about generosity of spirit, bringing people together from all over the world to celebrate beautiful wines made by small artisan growers. We've grown each year, become more efficient, responded to the needs of the growers and the public and made it a more and more enjoyable experience. It's lovely that we can put back something into the world of wine. If you do things for the right reasons, you eventually become successful. It is a kind of ethical golden rule.
What will this year's Real Wine Fair be about and who should we be looking out for?
170 charismatic vignerons from 17 countries pouring over 700 wines. Delicious street food, seminars and masterclasses that if I had the time I would attend each and every one of them. And the biggest promotion in the UK wine trade with real (ie organic and natural) wines being poured by the glass the length and breadth of the land. This year the Austrian and Italian contingents are incredibly strong and we have a record number of wonderful growers from the US. Stayed tuned also on social media for news of some pretty special pop-up wine bar events around the time of the fair.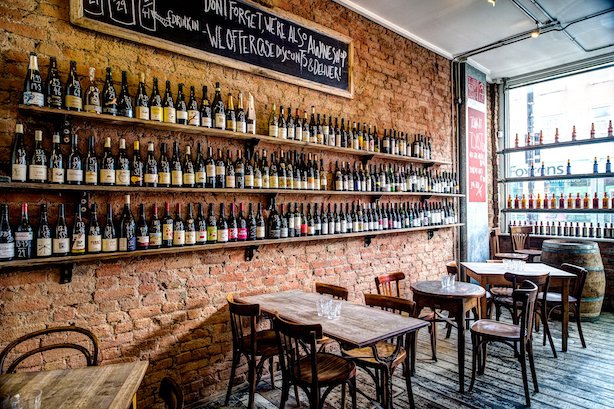 Aside from Terroirs, Soif, and Toasted, which natural wine bars in the UK do you recommend? Do you have a favourite city for wine?
In London: Brawn, The Remedy (set up by ex -Terroirs folk), The Laughing Heart, Naughty Piglets and P Franco. Not wine bars, admittedly, but Ottolenghi and Nopi are wonderful places to drink natural wines, Primeur too. Noble Rot has a great list (classics as well as natural wines) as does Sager & Wilde. There are plenty of other places to drink well.  Outside London, Plateau in Brighton is great
How involved with harvesting and making wine are you?
No, I haven't and I feel that this is a part of my wine education that is lacking. I am a frustrated teacher and when you are talking to people about wine, you need to have the experience and the frame of reference of having been to a place, seen the people, touched the vines and got the dust of the vineyard on your shoes. The nearest experience I've had, where I have felt truly part of a place, is in a vineyard in the Dundee Hills in Oregon.
Do you have a favourite grape variety?
Terroir and sympathetic winemaking are way more important than the grape variety. There are wonderful – and horrible – examples of all grape varieties. I used to say Pinot Noir, but I have been jilted too many times by this grape. I love skin contact wines – but not all of them. I like varieties that can reveal transparency rather than opaqueness with confidence – if that doesn't sound too opaque in itself!
Which chefs have really great knowledge of what goes on their wine lists?
Ed Wilson at Brawn. He is a true chef patron and closely involved in the wine list and who goes to wine fairs and other wine bars.  There are not many chefs in this country who are so interested and hands-on. Jackson Boxer (Brunswick House) springs to mind, Raymond Blanc (Le Manoir aux Quat'Saisons) has become highly engaged with the organic and biodynamic practice and philosophy of farming, and Claude Bosi (formally Hibicus) always wants to have an interesting wine list.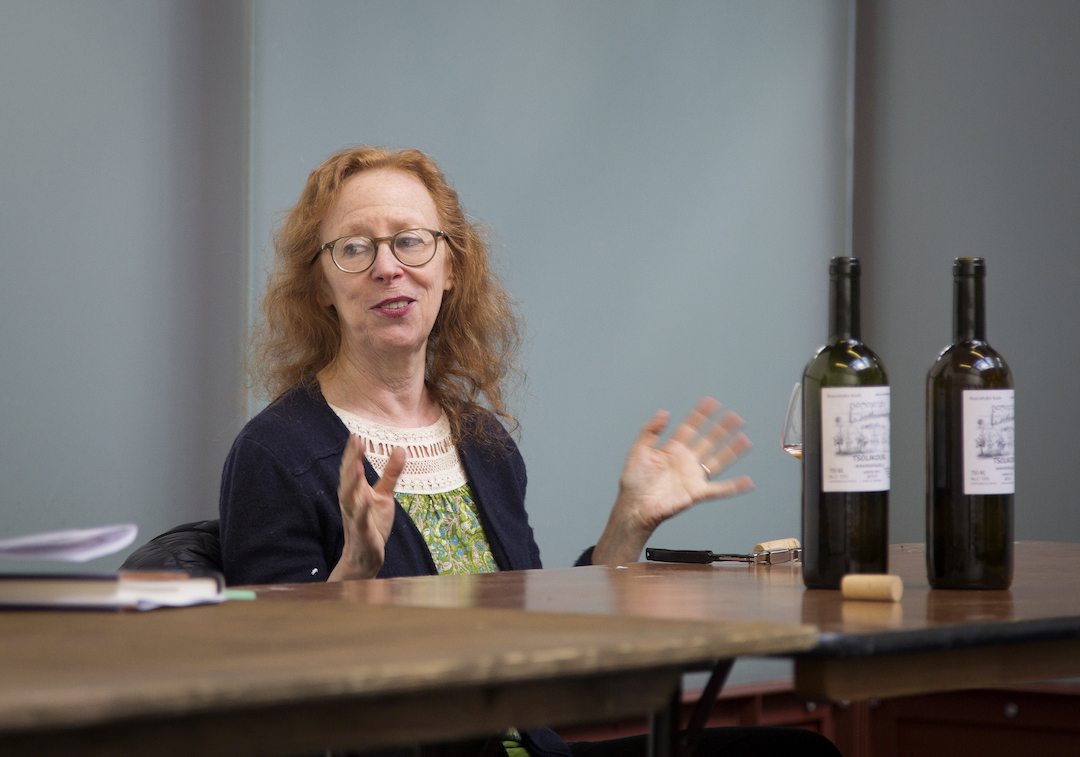 Which industry professionals do you feel have the best understanding of the low intervention wine scene?
Eric Narioo, founder of Les Caves de Pyrene. He has a deep knowledge and the best palate of anyone I know. Alice Feiring is a fearless writer and promoter of natural wines. Her blog is brilliant and informative, her writing style crystal-clear and she has strong opinions. Isabelle Legeron, founder of RAW and author of a book on natural wine, has her finger on the pulse of what's happening all over the natural wine world. There are dozens of sommeliers, wine importers, retailers and "amateur drinkers" who are terrifically well-informed and passionate about the subject. Ultimately, it is less about us so-called gatekeepers or informers and more about the farmers and vignerons. They produce the material; beautiful, honest artisan wines that are the result of nature's art and one, two or three years (or more) of physical endeavour and patience. We are here to tell the stories, assist in the growing awareness of these wines and the artisan producers who made them.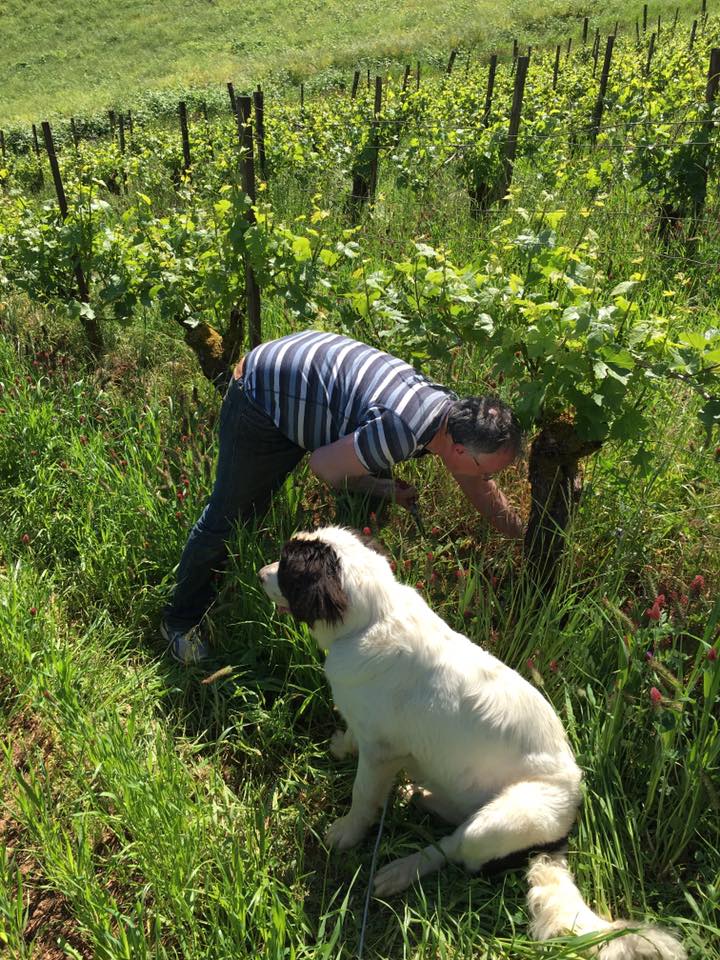 Doug Wregg's top 5 wines of all time
There are wines that conjure a special moment or time in your life, a place, a person or an experience that is precious. Sometimes, they blow us away at the time of drinking; often when we think of them later, the moment recollected in tranquility, acquires greater resonance and an almost poetic power.
Chateau Talbot 1978 – I drank this from the bottle in the Outer Hebrides by the sea underneath a spangled sky with stars. This was a100% dyed-in-the-sheep-wool epiphany.
Chateau Cheval Blanc 1982 – I decanted it and served to a customer in a restaurant where I was the sommelier. I kept back a precious few drops and necked them later from the bottle. Like the good lord in red velvet breeches to quote Frederic Lemaitre from Les Enfants du Paradis, these were "stolen pleasures". Spotting a pattern? I love the spontaneous, fleeting, snatching the shadow of the real thing element of wine enjoyment.
Kelley Fox Maresh Pinot Noir – There isn't a particular bottle nor one glass but the feeling that this wine always engenders in me. It comes from a special place and from a person whom I would consider a mentor. The wine has a deep energy; it is earthy, herbal, medicinal, soft, and embracing. It seems to give and hold back in equal measure. I only have to think about this wine to smile.
Linear wines – I would group the wines from Alice & Oliver De Moor (their Aligote Plantation 1902), Renaud Bruyere & Adeline Houillon, Domaine Belluard in Savoie, Claude & Etienne Courtois in Sologne in the Loire. I love the nerve (and verve) of these growers' wines, particularly their whites. They are tonic, bristling with life, they have tension and describe sheer lines of fruit, acid and minerals across the tongue.
Memorable epiphany inducing wines in my life have included a Cornas 1996 from Thierry Allemand (granite juice) and a Pommard from Hubert de Montille (chiselled Pinot purity). The pleasure was on the second day; the wines were like sucking stones. Old bottles of Jerome and Alain Lenoir – Cabernet Franc is so earthy and graceful. Vintages from the 1980s of Domaine des Comte Lafon (Meursault Clos de la Barre and Les Genévrières). Chave Hermitage. Gruaud 82, Gassac 85, 88. An old bottle of Cahors 1985 shared with Victoria Moore and Joe Wadsack. I love the wines of Yvon Metras – they are not always easy, but who wants compromise? Clos des Vignes du Maynes – wines that soar brilliantly above their relatively humble appellations. Everyday drinking? Nicolas Carmarans – any of his reds – Mauvais Temps, l'Olto, Maximus. Maximal minimalism, sanguine, the bottle drinks itself.
To find about more about natural wine or to attend The Real Wine Fair in May, click here.