Could the language of wine commerce be any more banal?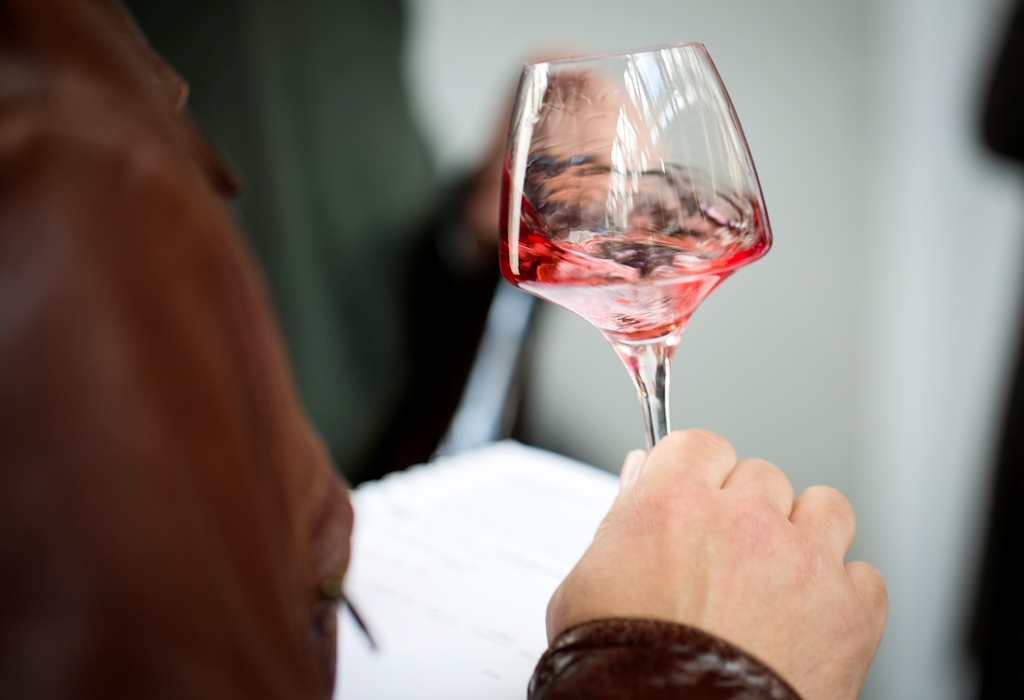 No, it really couldn't. From "gatekeepers" through "channel management" to "segmentation" and all those other banal buzzwords bombinating in the Pandora's box of verbal flimflam, obfuscating marketing clichés have infected and debased our language. "Ours is the age of substitutes: instead of language, we have jargon: instead of principles, slogans: and, instead of genuine ideas, bright ideas" (Eric Bentley). Their prevalence in the general discourse reflects a rather depressing view of the world, where the market mentality rules supreme, and highlights a view of the world of wine as a kind of unceasing great commercial game played by opinion-formers and consumers, rather than a planet populated by farmers and craftsmen and individuals who have the will and the nous to make their own decisions, to do what they do and like what they like. 
Talking wine lingo 
A STUDY IN CLARETS – by Sir Robert Parker Doyle
"Is there any other point to which you would wish to draw my attention?"
"To the curious incident of the oak in Chardonnay".
"There was no oak in the Chardonnay".
"That was the curious thing".
"Holmes, for the life of me, I cannot tell what this wine is".
"It's all there in front of you, my dear fellow. You know my methods, Watson, apply them".
Obediently, I wrote down each sensation with as much method as I could muster: "Lemon entry in the mouth,
smooth vanillin…"
"Lemon entry, my dear Watson?" said Holmes quizzically peering over my shoulder.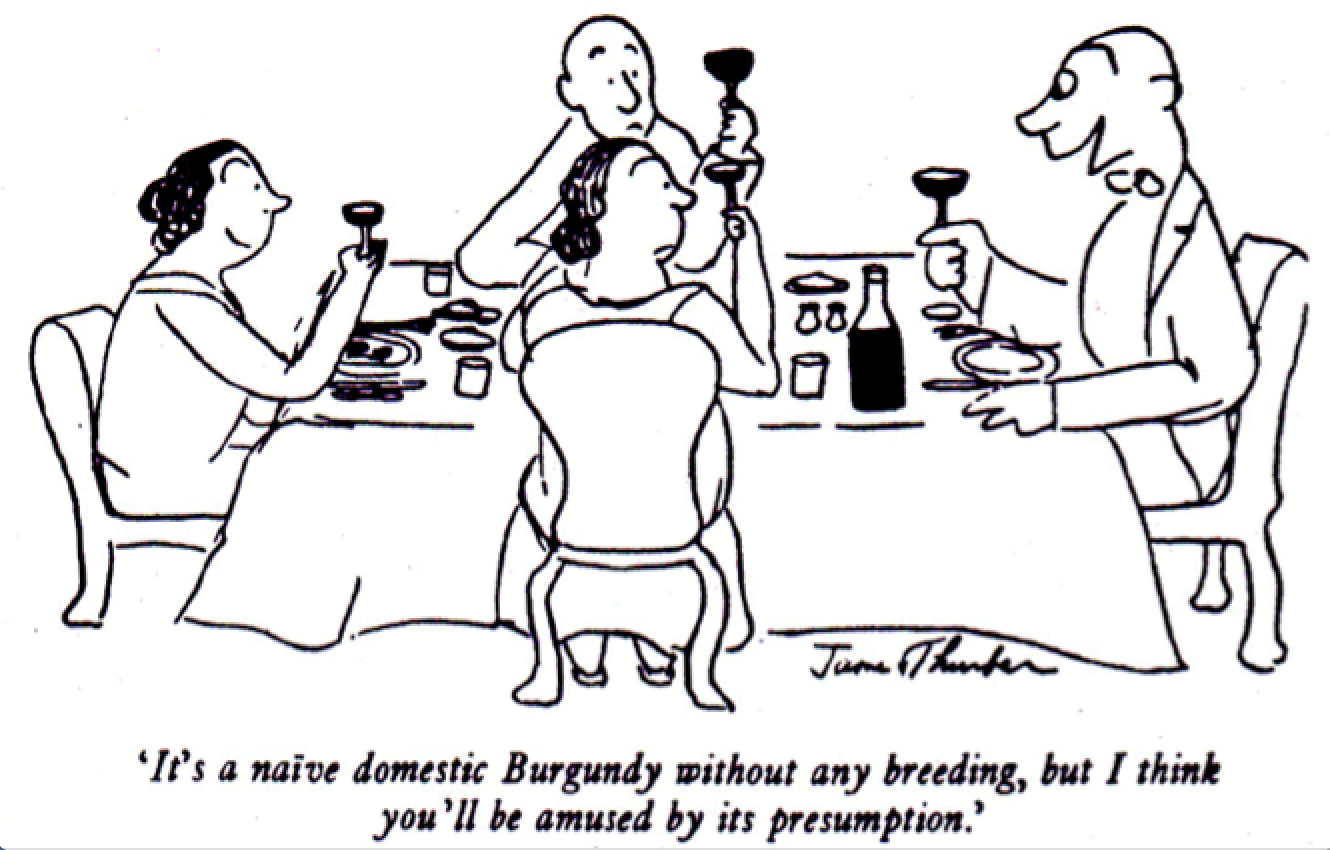 Thurber's famous cartoon lampoons the rarefied aspect of wine appreciation – and the language it generates –one synonymous with pretention and cultural snobbery. This is nothing to do with the wine and everything to do with social one-upmanship. There's more to it. On the one hand, by transmitting a sense of itself, by connecting through neural pathways to a part of our brain where memories are stored, the act of drinking wine may catalyse imaginative, even poetic responses, whereas, on the other hand, we encounter wine most frequently in more prosaic surroundings, where functional communication is required, such as when the representative of a wine company tries to sell a wine to a prospective buyer, or a sommelier or waiter attempts to convey a sense of the taste and style of the wine to an expectant customer in a restaurant or wine bar. The function of language, however, is not to reduce a wine to raw data or technical gobbledegook, but to make it come alive through judiciously-chosen graphic words and images. Rather than be told about acidity let us know that the wine is bright, tingly, refreshing or crunchy, or rather than that it has tannins, that they are fine or soft or lend the finish a welcome note of astringency. Softening the technical edges is only the beginning; wine needs a language endowed with human warmth. Wine itself has the capacity to transport us; the best wine language is part of the experience of the wine for it involves us on every level; clunky language makes true wine appreciation very difficult and alienates people from the subject.