Viennese Swirl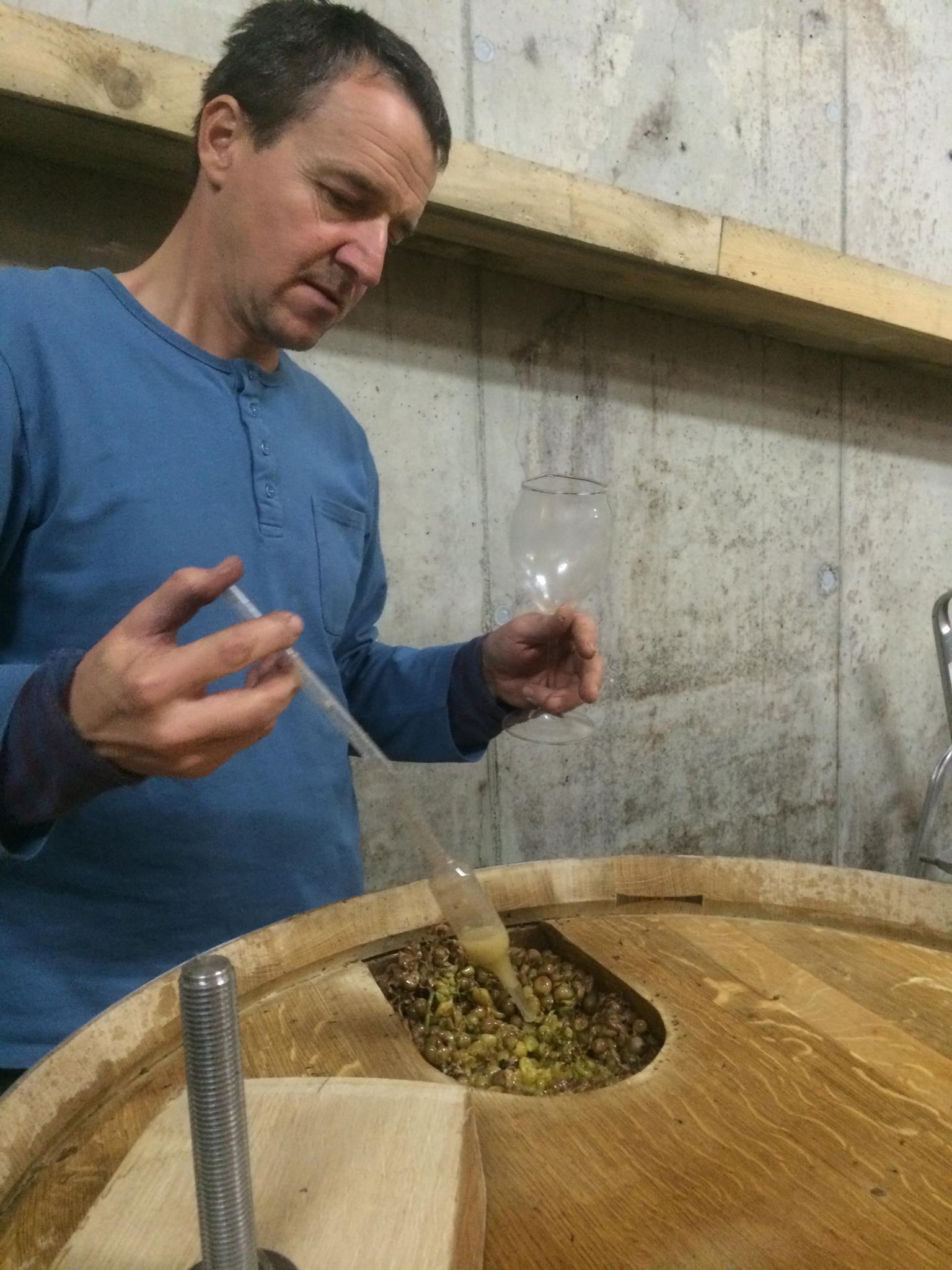 In with the Austrians. We began the year with a tasting focusing on some new Austrian agencies being the Styrian wines of Andreas Tscheppe, Sepp Muster and Franz Strohmeier who are part of a quintet of growers called Schmeck das Leben, a group united by friendship, philosophy and methodology. They make slow, careful, deep wines. Austria became the focus of the buying this year with further trips to Kamptal, Burgenland and Wachau yielding a total of 10 new agencies including Judith Beck, Andert-Wein, Franz Weninger, MA Arndorfer and Matthias Warnung.
Clay-Animation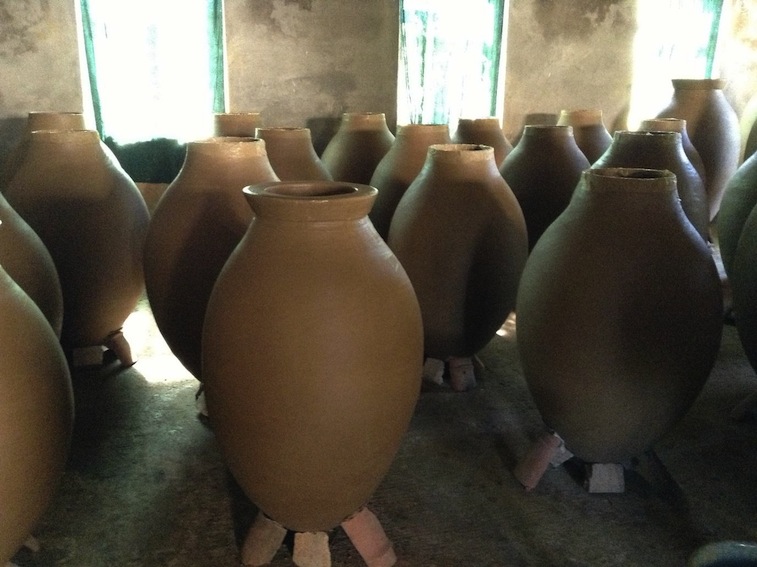 With the Real Wine Fair putting its feet up during 2015 we took the opportunity to organise some smaller events. Feats of Clay was a gathering of artisan growers with a tasting of 50 + wines made in amphora, tinajas and qvevris. John Wurdeman, Elisabetta Foradori, Paolo Vodopivec, Anna Martens, Rafa Bernabe, Josep Mitjans, Jean-Claude Lapalu and Nicolas Reau were present to pour and talk about their experiences using the terracotta format.
More Sherry Amour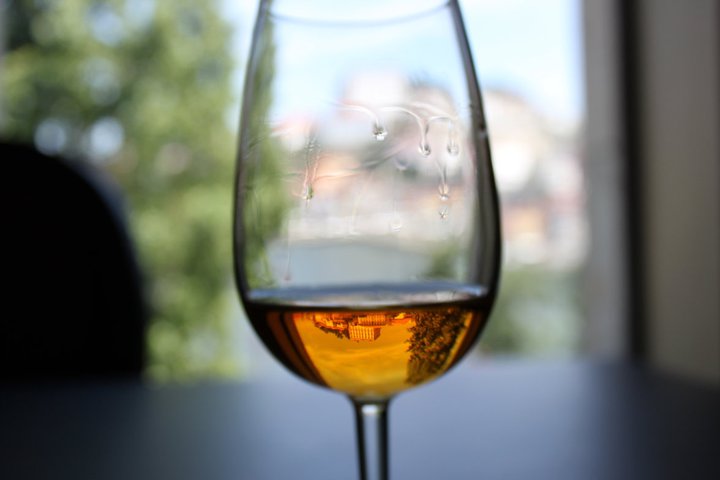 Our so-called Real Sherry Tapas Walk introduced trade and customers to the wonderfully versatile world of sherry. The portentous title housed a simple idea: take a plate or two at four or five different bars within staggering distance of each other and pair the signature tapas with a sherry or two. A living, breathing, drinking and eating sherry masterclass on the hoof! The Real Sherry moniker refers to wines that have not been depersonalised by strip-filtering, that have a distinctive personality and a strong gastronomic bent. This was a great success and we will be making it a regular feature.
Advancing Australian Fare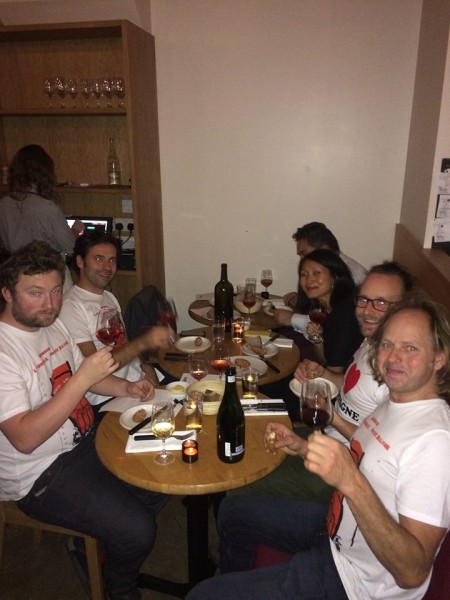 One of the highlights of 2015 was our Aussie grower walkabout. It is a cliché to talk about "The New Australia" (and we love a good cliché), but suffice to say there is a growing bunch of young(ish) dudes who, following their own rhythms and inclinations, are currently wowing the avid vins naturistes of Sydney, Melbourne and Adelaide. The word is spreading- they are Big in Japan, and you will find the wines on lists in other centres of gastronomic excellence. Collectively, these vignerons could be called The Basket Cases as some of them operate in and around the Basket Range area of the Adelaide Hills. What distinguishes them from most of their contemporaries is their relaxed philosophy that wine is meant to be drunk for its sake, and not put on a pedestal; wine is the catalyst for enjoyment, it is a wholesome, unpretentious and healthy liquid.
And so to the gang behind the grog. Meet again Anton von Klopper (Domaine Lucci), Tom Shobbrook, Patrick Sullivan, Gareth Belton (Gentle Folk) and Iwo Jakimowicz who performed at various venues over a fortnight in October including Terroirs, Brawn, Toasted, Soif, Plateau, P. Franco, The Winemaker's Club and D'Vine Cellars – not to mention entertaining our tartan partners in a pop-up shipping-container-dining-room (don't ask) on the bonny banks of a picturesque loch in the deepest darkest Highlands. It was a magical mystery wine tour. Think dancing to wine. But don't think too much.
Earning our first stripes with American Stars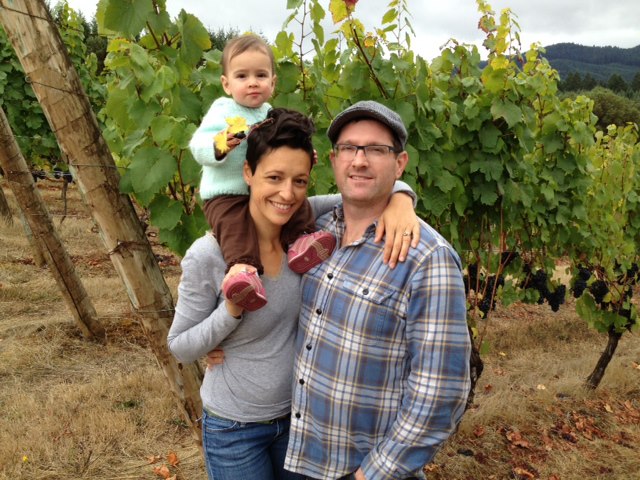 Buying trips to California and Oregon in May secured a dozen agencies and allowed us to claim that we now had a reckonable North American artisan grower portfolio. From places off the beaten track, from growers working organically or biodynamically making boutique wines in the sense that some of the cuvées are made in the dozens of cases rather than the hundreds and thousands. All were examples of responsible viticulture and intuitive winemaking, method and a little bit of madness, purity and fun.
To showcase these American novelties we organised a tasting called Brave New World in October. Wineries exhibited included La Clarine Farm; Bow and Arrow; Clos Saron; Ambyth; Forlorn Hope; Kelley Fox; Minimus and Beckham Estate. There were examples of Albarino and Alvarelhao, 130-year-old Cinsault and some pretty old Mourvedre, cracking Gruner Veltliner and Gewurztraminer, serious Sangiovese and Syrah not to mention Garnacha of every hue. Full-on Semillon from one of the first vineyards to be planted in Oregon and a pair of Touriga Nacionals were other intriguing oddities. Not to mention several multi-blends, mish-mashing red and white varieties, skin contact, and even a couple of amphora wines.
Buying – Never Plain, Mainly Italy and Spain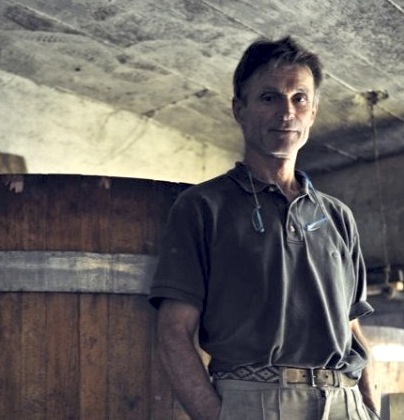 Whilst the buying focus was mainly on developing our Austrian and American selections (see above) there were also a raft of choice newbies from Italy and Spain including wines from Tenuta Caparsa (Toscana), Ferdinando Principiano (Piemonte), Angiolino Maule, Filippo Filippi (Veneto), Adegas Guimaro (Ribeira Sacra), Batlliu de Sort (Costers del Segre) Celler Credo and Partida Creus (Penedes).
Restaurant News
Openings:
Our partners in Spain La Cava de Pyrene opened a nosherie in the centre of Logrono called Guardaviñas Wine Bistró. The menu features dishes such as Salteado de Boletus, Bullabesa de Marisco, Presa Iberica and variations on a theme of beef and steak, as well as more than a fair selection of wines.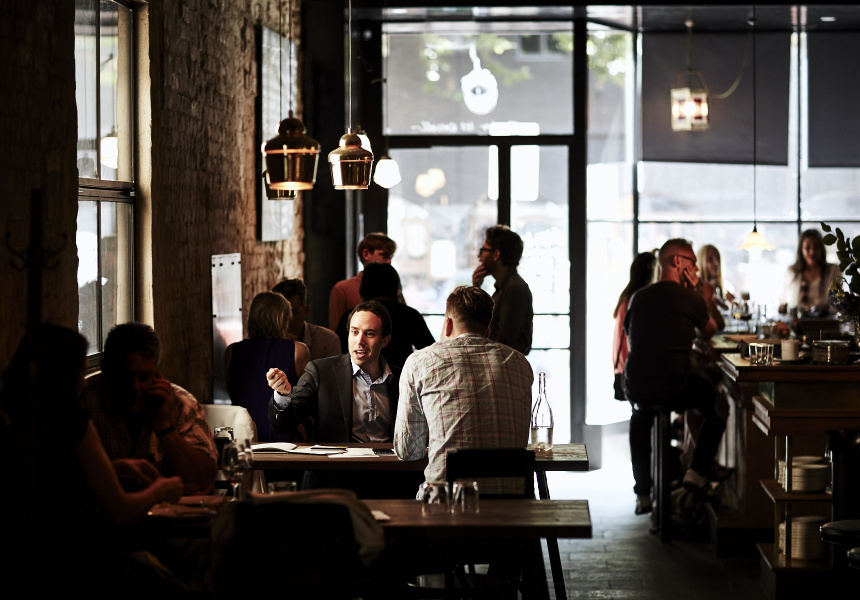 We're also involved with Embla, which opened at the tail end of December. This is the sister restaurant/natural wine bar to Melbourne's hot dining spot The Town Mouse. The key players here are restaurateur, Christian McCabe, and executive chef Dave Verheul – with Patrick Sullivan assisting with the wine wisdom. The concept is simple: a wood-fired oven plays a big part – food is rustic, simple and seasonal. The wine list features the best of the young Aussie brigade but is also liberally seasoned with natural wine throat-charmers from throughout the world.
The Natural Wine Bars have also been busy adding strings to their respective bows with tastings, masterclasses, boot camps and wine dinners.
Toasted did it first but Soif and Terroirs have also started selling some of their delicious wines to take away.
Weaving a new web site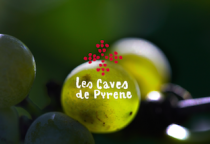 No deceiving – we can announce our bran'-spankin' new web site. If you don't believe it, see it HERE! Initially, it won't be all singing-and-dancing with interactive bells and whistles (like I know what I'm talking about) but will house our naturally cloudy, dare one say opaque interior utterings and mutterings, in a nice bottle with a very decent label.
Looking ahead…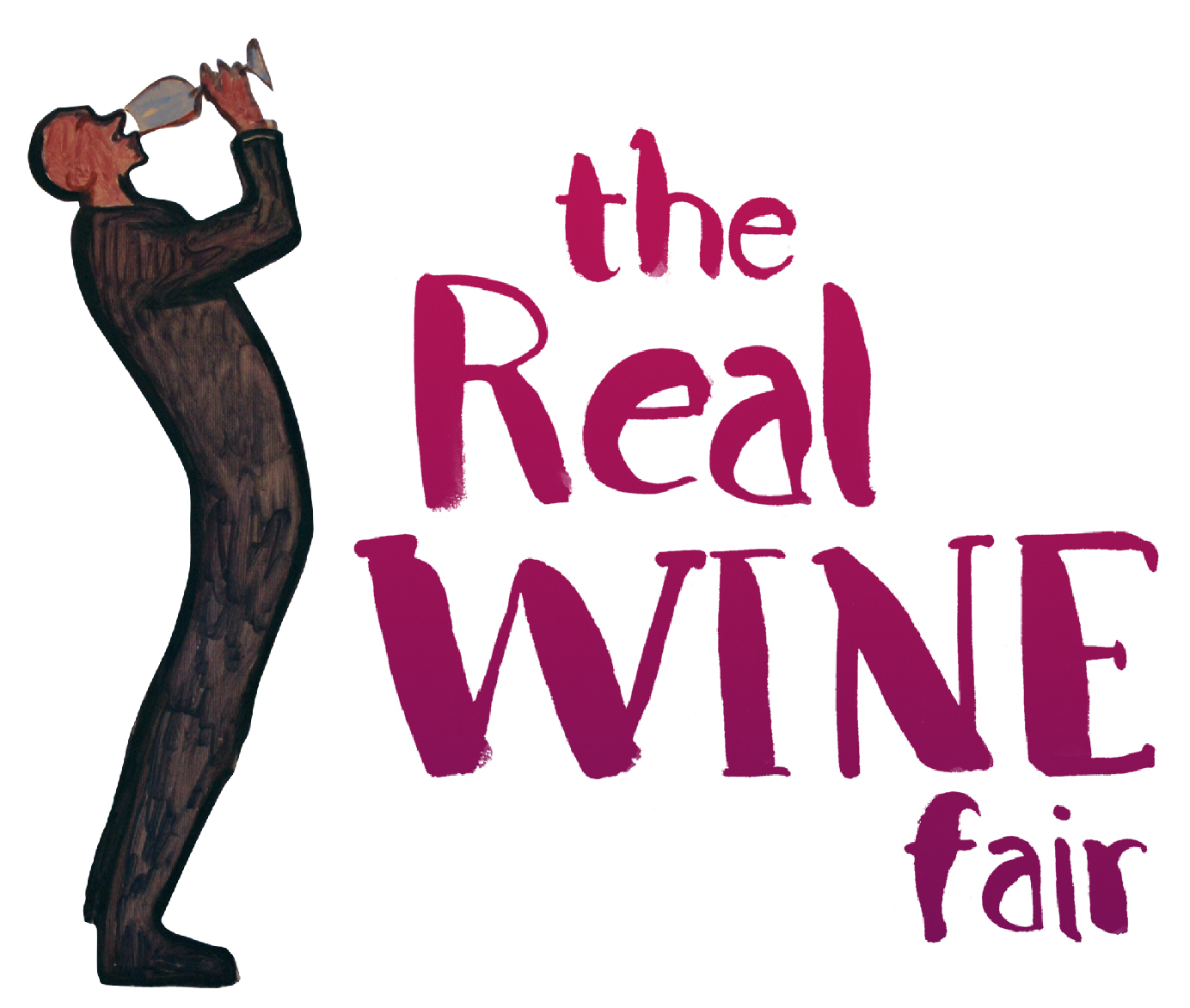 One event stands out on the wine calendar and that is the Real Wine Fair which returns on Sunday 17th and Monday 18th April to London's Tobacco Dock. With 140 growers already confirmed including strong contingents from Austria, California, Oregon, Spain and Italy, this promises to the most exciting and fun-filled celebration of artisan growers' wine to date.