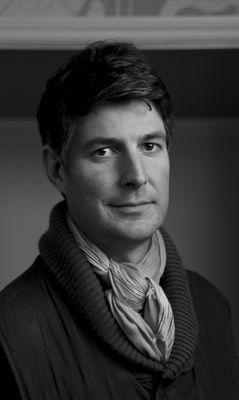 Would you give us a potted autobiography?
I started as pot wash at 15 in a North Yorkshire fine dining restaurant, then did a stint as a waiter in a Mexican restaurant during uni at Manchester (reading History) but spent more time working at an Italian restaurant, a bistro, a gay bar, and emerged from uni £3k in credit! I moved to London and started working at the newly-opened Atlas pub in Earls Court while figuring out what to do. I stayed for 5 years helping Manners brothers grow to four sites.
Would you briefly describe your two businesses?
The Sun Inn opened in July 2003. It's a 15th century coaching inn with bar, dining room, garden, terrace and guest rooms. We've had continual entry in the Good Food Guide (Wine List of the Year 2015), Good Pub Guide (Dining Pub of the Year for Essex 3 years running), Alastair Sawday Award for Local Produce, plus an entry in the Michelin Guide. The inn has also just won a major national award for its wine list (which we will reveal shortly!). TSI enjoys a strong local following both for food and drinks. It also garners tourist trade throughout the year, as well as weekenders for our rooms from London and the Home Counties.
Church Street Tavern opened February 2014. It's a modern bar and brasserie housed in a classical Georgian building formerly built as a bank. Lots of alumni from The Sun Inn played a big part in the opening and now the running of it. No awards yet but a glowing review from Tracey MacLeod of The Independent. We opened in Colchester because we felt there was a gap for something of quality; a place where you could eat and drink separately (two floors), offering great hospitality and really wholesome, locally-sourced food.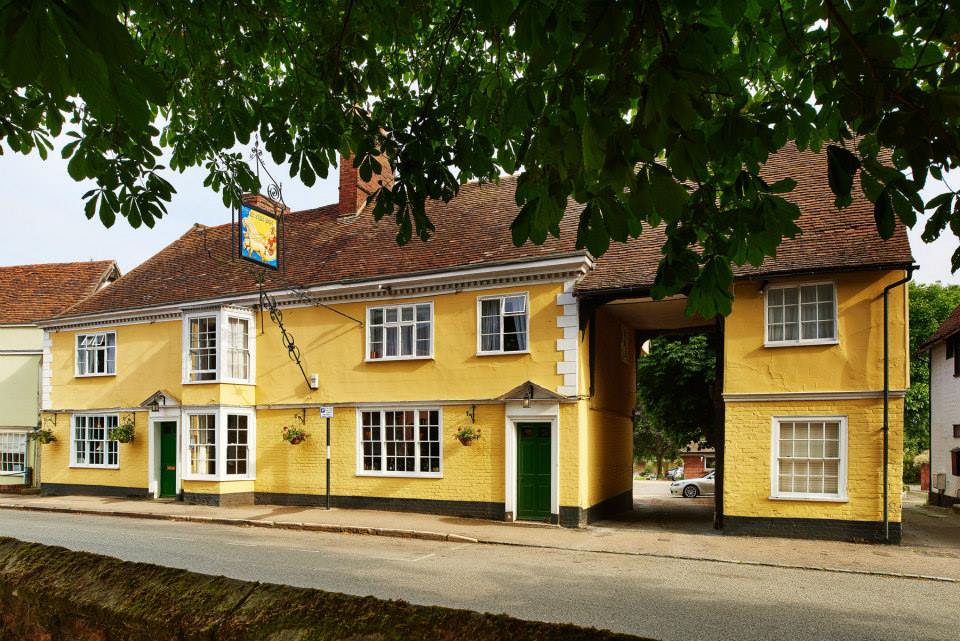 Tell us about The Sun Inn in Dedham. Why Dedham?
After 5 years in London I felt the desire to move to the country (I grew up in rural Ireland). My wife Victoria grew up near Colchester so I used to visit this part of the country while dating and could never find the kind of food we were serving in The Atlas – that is, rustic Mediterranean food accompanied by great beer and wine. The Sun Inn was a former Greene King lease under Old English Inns….dilapidated, unloved, wasting away. Dedham seemed to be a thriving village with a strong local community as well as frequent visitors throughout the year.
What did you want to achieve when you opened it?
I really wanted to have access to better produce than we had been using in London; to be closer to growers and farmers. The prospect of having better facilities and more home comforts for customers than what we offered in pubs (in London) without losing the essential feel of a local pub or pandering to the Farrow and Ball brigade. We wanted to get closer to customers and make them feel proud of their local.
How have you become part of the village community? Is a local restaurant or do people come from further afield?
We've been involved in local fund-raising initiatives, teaching cooking at local primary schools and buying produce grown by at least 6 growers within a two mile radius. We offer our facilities for committee meetings without a hire charge. Although it is a local because it is in Constable Country, people come from far and wide, with a high proportion from Suffolk, Norfolk and South/West Essex.
What sort of food do you serve there?
We're influenced by Italy, so simple, seasonal & local. We're not afraid to tweak classics and nor of pure simplicity – a plate of raw ceps dressed with olive oil, parmesan, salt. We offer short bar boards of sandwiches, charcuteire, sausage rolls etc. The menu changes monthly changing with plenty of daily specials based on fresh produce.
Tell us about your suppliers?
Our meat is sourced mainly from slowly reared rare breed animals farmed throughout East Anglia. We insist on a 45-day hanging time for our beef. We have seriously good chickens from Sutton Hoo, wonderful lamb from Mersea Island, ducks from Saffron Walden and game in abundance from September till February, especially venison.
We get our fish from day boats working out of Mersea and Wivenhoe, seasonal vegetables come from within a 5 mile radius, topped up with artisan French or Italian produce.
Our cheese is from Hamish Johnston and mainly from the British Isles. Milk from Suffolk Farm, eggs from 5 miles away, and the ice cream from the milk of Jersey cows 10 miles away.
Beer is supplied by Adnams in Southwold and Crouch Vale in South Woodham Ferrers, cider from Apsall, English fizz from Dedham Vale Vineyard as well as Limney. Fruit juices from James White in Suffolk, Fever Tree Mixers, craft spirits, coffee direct from growers in El Salvador via Tate Galleries and tea from Jing.
What was your initial objective with the wine list? Have these objectives changed over the years?
Initially the idea was to keep the list short and sweet, not changing it too much. But over time there was a demand for greater variety, a desire for the classics (Bordeaux/Burgundy) and also a loyalty to individual growers whose wine I loved and happened to meet at times prompted me to change it more frequently. As my palate changed and my knowledge developed I got bored with drinking the same stuff. I wanted to taste new things and generally challenge myself. And as our menu improved and forged an identity, I felt our wine list also had to mirror that journey.
How do you organise your list?
Originally set out by my friend Hamish Anderson, it was based on weight and style, e,g. dry, medium, full. We've developed those themes more fully in the current list and have added our Desert Island selection. We try to avoid itemising the wines by price or country/region in order to encourage people to see the wines 'in the round'.
The wine list at the Sun Inn has won several awards. Modesty aside, why do you think that it is critically well regarded? What makes it interesting and original?
I think the judges have been impressed by the quality and the nature of the information we provide to our guests. I like to give some indication what the wine will taste like as well as what food it might best complement. And then something about the grower and where the wine comes from. If I have been to the place I like to add that anecdotal touch. I see lots of great lists, but unless you know your stuff or there's a sommelier on hand I wouldn't be able to choose beyond the names I am already familiar with. Our list helps sell the unknown.
They (the judges) perhaps also recognise the value we offer, particularly within the Desert Island section.
How many wines do you serve by the glass? How often do you change this selection?
We serve 2 sherries, 3 sparkling, 9 red, 9 white, 2 stickies, 2 ports by the glass. We rotate around five reds and whites per month. One of the sparkling wines changes each week.
What is your policy on your mark-ups?
70% gross profit margin for house by the glass dropping to 65% up to wines costing around £15. Thereafter a £15-£20 cash margin depending on how long I might sit on the stock (to age, or if it is a slow seller, or Desert Island wine).
You hold frequent wine events – would you describe the format of these events? What grabs people's attention – which ones have proved to be particularly popular?
The events are monthly from September through to May. We choose a theme, either region, grape, food match; Islands in the Sun, Piedmont, Bordeaux Blends Old & New World, Indigenous Italy, Nose to Tail Pork, have been of the topics. Hamish (Anderson) introduces the wines before each course and recaps at the end. The customary format is 5 courses, 10 wines. All the dinners are popular but, when starting out, we focused on the classic regions or on Oz, NZ, Argentina. Now we are oversubscribed whatever the theme is.
We're planning on mixing it up this season though, particularly at Church Street Tavern, with more of a free tasting for an hour then dinner with a couple of different mags dumped on the table and a roving discussion.
Is it difficult to persuade customers to try new things? How do you or how would you go about introducing more obscure wines on your list?
Yes – if you ask them do they want to try 'something new'. If you just pour a snifter and give them a taste, no. Frequently we put Chardonnay in a glass for those who don't want Chardonnay and Italian in a glass to those who don't want Italian. As for the wilder denizens of our list… Faugères, Clos Fantine, Domaine Lucci Red, Valentini Trebbiano 2003 (!), and so forth; we tell the story and use our enthusiasm to (try to) persuade customers to drink out outside their comfort zones! We also give them a safety net – if they don't like the wine they don't have to drink it. We can always sell it on by the glass or carafe.
What are the biggest sellers? Why do you think this is?
If we left it to our punters, particularly at Church Street Tavern, it would be Sauvignon Blanc from NZ and Argentinian Malbec. We were brave (or frustrated) enough to delist the Malbec and thus achieved a wider spread across the reds. And by moving the NZ SB into the aromatic section we managed to stanch the flood of sales a little. Because we change our selection by the glass regularly it is hard to say what the biggest sellers are, but amongst the whites, Sauvignon Blanc/Verdicchio/Verdejo are consistently good and Garnacha/Pinot Noir/Sangiovese evidently tick the boxes for many customers amongst the reds. Mostly, familiarity breeds contentment, on weekends, especially at dinner, however, there tends to be a greater spread of purchasing.
Do you think wine lists should reflect public taste or open new areas up for investigation?
Wine lists should reflect the feel and the ambition of the venues and the taste of the owners and their staff but not ignore public taste. There is always room, however, for diversity and discovery…we have Romanian Pinot Noir on our list, for example. I want to get a good example of a Saperavi and more wines from Corsica, Santorini and Tenerife in order to demonstrate there is a world beyond mainland Europe, Australasia and South America.
What do you understand by the expression natural wine?
Wine made with respect for the land and the vine through minimal use of chemicals, which also has minimal intervention in its processing. A wine not coaxed to conform or fit a type or set of criteria of what the grape is regardless of growing conditions and the people producing it.
These low-intervention wines are becoming more widely seen in London, not only in natural wine bars, but throughout the wine trade. Is this purely a London-centric phenomenon; if so, why do you think that is?
London is always ahead of the curve because there is a greater mix of people who are probably more open-minded than elsewhere. They, like me, are always seeking new and interesting (and challenging) things, and don't want to drink the same-old same-old day in day out.
To be continued…