Bandwagon to Burgundy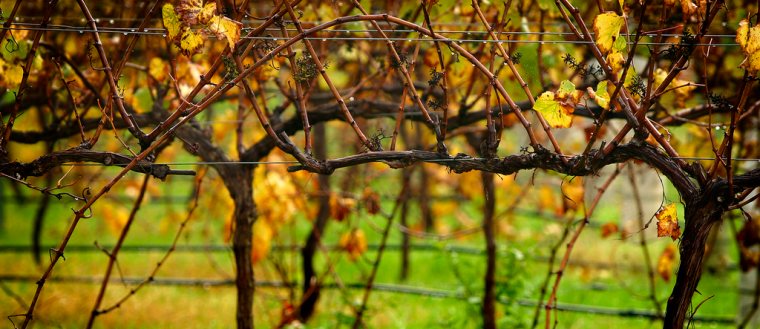 Bandwagon – 'If you see a bandwagon, it's too late' said Sir James Goldsmith. Unfortunately, too many bandwagons rumble on flattening everything in their path. The frenzied planting of Chardonnay and Cabernet revealed the blinkered sensibility, an hysterical mercenary attitude, wherein vines were perceived as a pure commodity, a means to producing something that would always be commercially popular and potentially capable of fetching high prices. Once in a while someone will glimpse the glimmering of a trend: a few years ago Viognier was identified as the grape most likely to succeed. It had the appropriate profile: an aromatic grape, but with a fair degree of weight. It tasted sufficiently different yet agreeably fruity and, most tellingly, it could be marketed as a basic varietal. Suddenly Viognier was being planted everywhere in the Languedoc and numerous examples swamped the market, wines which smelled like perfume thrown over a violet and tasted like cheap parodies of themselves. This creeping colonisation of alien grape varieties tends to create dreary homogeneity. A different sort of bandwagon rolls on hype: Robert Parker, whose delphic pronouncements are slavishly followed by wine cultists across the world, can transform an unknown estate to a besieged one.
Bandwagon 2 – L'opinion courante. Barthes said that current opinion (which he called Doxa) was like Medusa. If you acknowledged it you become petrified.
Barnyard(y) – unhygienic aromas if you are an Australian chemist perhaps, otherwise the healthy decomposing shitty aromas of the countryside. Grape varieties prone to this lush gallimaufry of olfactory ordure are Pinot Noir, Grenache, Cinsault, Mourvèdre, old vine Carignan and Merlot. Chenin Blanc and old examples of white Burgundy may also display whiffy nasal credentials. See also truffles, vegetal and brettonamyces.
Bart Simpson –
Bart: Oh, I'm starving! Mom, can we go Catholic so we can get communion wafers and booze?
Marge: No, no one's going Catholic. Three children are enough, thank you.
(Wine) Basics –
Columbo: I want you to teach me everything you know.
Wine Expert: It took me forty years to acquire my expertise.
Columbo: Well, what can you do in an hour and a half?
Wine Expert: Oh, just the very basics.
Columbo: Let's start with this–How can you tell a good wine from an average wine?
Wine Expert: By the price.
Any Port In A Storm
Beast – The number of the beasts are not legion. Amarone, Chateauneuf-du-Pape and Priorato have honorary status in the menagerie of carnivorous reds. Many other wines when they reach a critical mass of alcohol degenerate into rogue elephants, lumbering and unloved.
Beaujolais-palooza! –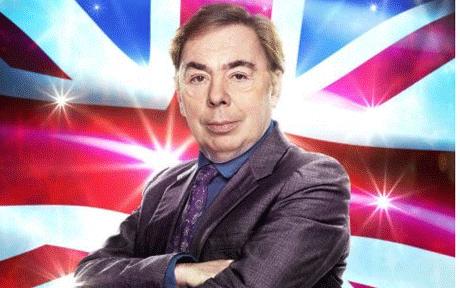 My great mate Sir Andrew Lloyd Webber has an enormous cellar full of the last century's best Beaujolais vintages. He… has his cellar rigged up with a quadraphonic high fidelity phonograph set on a continuous loop. This device plays his hit musicals over and over again at considerable volume. The wines seem to love it, for they are amongst the finest examples of aged Beaujolais that I've ever tasted.    Sound and Wine– Oberon Kant
Benign neglect – the properly laissez-faire attitude of a grower who believes that wine is made in the vineyard. Also, the expertise of a sommelier who appreciates that you are having a romantic tete-a-tete. And finally the critic who ignores all the work put into creating a good restaurant wine list. No? that's just wilful neglect.
Biancolella – an Ischian grape variety that inspired Coleridge to the following poesy:
It was the ancient mariner
He stoppeth one in three
He looked me up, he looked me down
And then he said to me
I've scoured across the seven seas
I've hunted high and low
To source new grape varieties
To enter in a show
So bring forth a glass of Ischian wine
To slake my salty thirst
Quick! A tumbler of Biancolella, good fellow –
My albatross is about to burst!
Bone-idolatry – AKA Preparation 500. The biodynamic practice of burying manure-filled cow horns in the ground to create a rich organic humus which can be made into a fertilising spray for the vineyard. Not to be confused with Beaune-idolatry which is the unreserved love of Pommard and Volnay.
Butlins, Chateau-bottled – Epicureans and hedonists have been cancelling their holidays abroad in favour of sojourns at Britain's favourite holiday camp. From now on it will be destination Minehead instead of hola Madrid, bravo Bognor and buenas noches Barcelona. Punters will be swanning off in their droves to sunny Skeggie rather than slumming it in rain-spattered Sicily and they'll be keenly checking out the Coats of Red rather than the Côte d'Azur. The reason for the new-found allure of England's coastal camps is nothing else but a revolutionary new bargain fine wine list devised by a food and beverage (f.a.b.) consultant for Butlin's.  And prices will definitely not be sky "high-de-high", campers!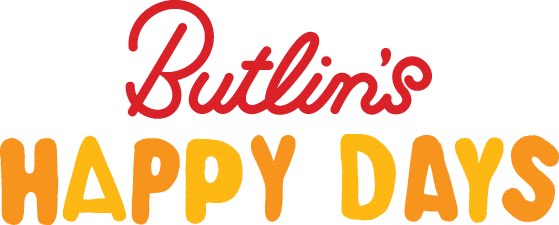 A spokesman for Butlins announced: "We've decided to change our offering completely and swapped Lambrini ladies for a Ladoucette culture designed to appeal to families who are not afraid to bare their Alsaces in public. Instead of the Rainforest Adventure you can experience the "Loire of the Jungle" and, instead of X factor rejects singing for your supper, you will be able to listen to the corks-a-popping Rock-Steady Krug or enjoy a 50s theme day where you can Rioja around the clock. And don't forget the Glamorous Grannie Cru competition, where leading clarets will be paraded before a panel consisting of Simon "Cowell's of Chelsea" and Robert Parker and his "incredible farting dog."
He added: "From now on Butlins will be the go-to place if you like your bubbly jubbly, your Burgundy buttery and your irony free of charge. These are world class wines at prices that don't take the mickey rourke."
The wine list is characterised by highly humorous tasting notes that describe one Champagne as "like diving into a pool… of battery acid", whilst a Faustino Reserva Rioja is compared to Roger Moore's acting being "charming, old-fashioned and completely wooden".
Big Mark Ups – A restaurant manager in London who marked up a bottle of Cloudy Sauvignon five times the cost of the bottle has apologised. "It was meant to be seven times", he conceded.
Biodynamics – a holistic, organic philosophy propounded by Rudolf Steiner in the early 20th century and instituted by Xavier Florin in France. Many of the top growers have adopted (and adapted) biodynamic approaches in their vineyards. Once upon a time you were considered "bonqueurs" if you practiced biodynamics; now you would be mad not to. One of the few examples of a philosophy that does not clip an angel's wings.
Bladderbags –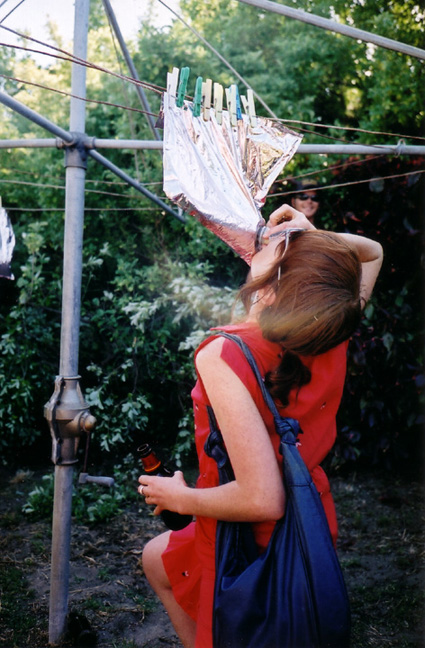 Remember the 1970s? If you can't remember then you weren't there. Yeah, you know the cliches – long coats, spacehoppers, gaunt features and bladderbags, students weaned on the teat thereof. Having consumed the contents of the wine in the box, the cardboard was rent open, the bag pulled out and the few remaining sacred drops were squeezed and sucked out. And they say we humans are civilised.
Blends – It's been called "the blend of blends". A new English wine called Huxelseyvalreichenthurgau has been invented. The wine is described in a press release by the Association of English Winegrowers as "a real mouthful".
Blind Tasting – If that's a Soave I'll eat my cat's hat. Well we've all had to nibble on the feline's fedora and been flummoxed by the glaringly obvious. Blind tasting is an important component of wine examinations in that it tests a combination of sensory appreciation and experience. Drink deep or taste not the Pierian spring. Here are some basic tips. Don't confuse a seriously bad wine for a great one. Aim low. Ask rhetorical questions that don't give away your cluelessness: you're not telling me this is a New World wine? Or it's not Chardonnay surely? If it is you can cover yourself; if it isn't you were saying anyway that it wasn't and if it is you were only seeking confirmation. Finally, if you boob like a prize rube, take solace in the following words from James Joyce: 'A man of genius makes no mistakes. His errors are volitional and are the portals of discovery'. Or blind portals as the case may be.
Blood of the country (sang des pays) – A truly sanguine wine that connects you to the place where the vines grow.
Bonny Doon – Critique of Pure Raisins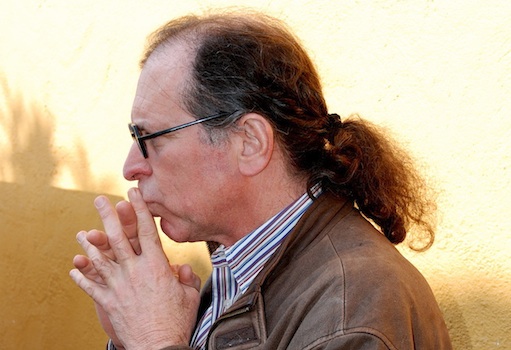 New Releases from our favourite Monsieur Grahm:
Viva Las Vega – An hommage to a certain Ribera del Duero
Beka'a's Douzaine – Thirteen grape varieties in a Levantine mish-mash
Le Caber-net – a departure into the virtual world of Californian wine making
Mass of Dumbass Gastank – A concoction of umpteen library grape varieties fermented together in an old jalopy in Rand's garage and awarded his special "Van to Pay" mark.
D.O.C of the Bay – Part of Grahm's "What's Up d'Oc" range.
Art of d'Oc-ness range –  with another southern French label called "Le Terroir! Le Terroir!"
Gestalt-traminer– Finally, a Gewurz which is more than the sum of its parts
Slow Furmint – In his most ambitious effort to date Randall uses a helicopter to lower Hungary's finest grapes into a dormant volcano to be dried in suspended raffia baskets. Aszu were Mr Grahm!
Il Mastrobaturo – A naughty blend of Catarratto, Falanghina, Greco di Tufo
Que Syrah-Syrah – damn someone's already doing that one!
Rime Without Riesling – an eiswein made from the quixotic Muller Thurgau.
The Vulture Has Landed – Finally, he's made his version of Aglianico
Saint Frog's Ass Est Ici – A purer than pure wine made with the humble grapes rejected by John Williams at Frog's Leap Winery in a Frogciscan monastery.
Nerello Cappuccino – a hot frothy liqueur drink. Not to be confused with Frappatocino – chilled cherry-flavoured liqueur coffee drink poured over real Ragusan rocks.
Zero Mistelle – What all the best Producers make? Randy also makes some cracking Thoreau de Vie designed to render anyone civilly disobedient for life.
L'Ironie– Randy whips up some Fer Servadou from his Gaillac-influenced vineyard Toulouse Le Plot
Cabernose-Syranez – Featuring the crossed noses of Saint Eloi de Durrbach. Randy's travails with a Trevallon blend come to fruition. The Cabernet grapes, you can tell, come from Bergerac. Great with Serrano Ham. For once Randy admits he's lost for swords… cont….
That's enough incestuous wine references – Ed.
Bordeaux, Basic – This is what I feel about honest-to-badness Bordeaux. "We class schools, you see, into four grades: Leading School, First-Rate School, Good School and School. "Frankly", said Mr Levy, "School is pretty bad."  Decline and Fall – Evelyn Waugh
Bordeaux quotes –
"It's like looking in the eye of a duck and sucking all the fluid from its beak".  Black Books – Dylan Moran (on drinking a £7000 bottle of claret)
"It may be said that nothing in the world is charming unless it be achieved at some trouble. If it rained '64 Léoville – which I regard as the most divine of nectars – I feel sure I should never raise it to my lips.  Ayala's Angel – Anthony Trollope
"According to authorities in Bordeaux, 2002, despite the adverse weather conditions, will undoubtedly be the vintage of the year."  -Wine News Headlines
"An old wine-bibber having been smashed in a railway collision, some wine was poured on his lips to revive him. 'Pauillac, 1873', he murmured and died." Ambrose Bierce (1842-1914)  
The Devil's Dictionary, 1911
"I (Vautrin) propose a little bottlerama of Bordeaux made doubly illustrious by the name Laffitte…"
He poured out a glass for Eugene and Père Goriot and then slowly poured out a few drops which he himself tasted…
"Devil take it! It's corked."
Père Goriot – Honore de Balzac
Bores – In an episode of The Simpsons, Homer is standing listening to Ned Flanders explain to him in exhaustive detail about the difference between apple juice and cider. Half way through the discourse, Homer's brain says to his body "I'm leaving!" and floats away into the ether. Finally, when Flanders starts reciting a jingle about apple juice, Homer passes out, presumably having lost the will to live, leaving the geek to inherit the earth. So it is with wine bores who fix you with their glittering eyes. You retain the final option to pass out, but a more much effective method of crushing a crushing bore is to parade a lusty philistinism. Reminisce fondly and at great length about your first wine experience which was, of course, Laski Riesling (pronounce it "Rice Link" for that full fingernail-scraping-the-blackboard effect) and how, of course, it made you as sick as a pig. Then ask whether it is true that Mouton-Cadet sells for three hundred quid a bottle and say that you had a really good bottle of white Chianti recently – and would the other person happen to know the name of the grower. Then watch his soul depart his body.
Botrytis –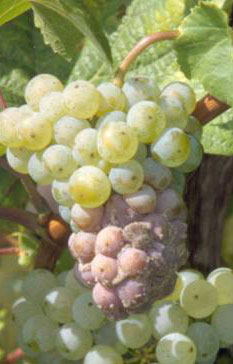 Do you remember the Bird's Eye advert that posited a eugenic approach to vegetable selection? Apply this philosophy to grapes.  Then add a voice-over in a deep, portentous American accent, "Surely, this grape was the noblest, most shrivelled of them all". But I digress. For the mellowest of fruitfulness get me some mist, some warm autumn sunshine and a jolly benevolent bacterium to raisin them grapes and concentrate those sugars into a delicious gooey-ooze. In Germany this process is known as "Edelfaule" which sounds like something a large bird of prey does in its nest.
Bouquet – suggests an aroma that provides both complexity and development. Piat d'Or or Jacobs Creek have a bucket not a bouquet (the difference between "not to sniff and not to be sniffed at").
Boutique Wines – An intellectual exercise to invent something small but beautifully formed and beastly expensive.
Boy, The – According to Brewer's Dictionary of Phrase and Fable a jocular expression for champagne originating from shooting parties where Edward VII would request some chilled wine carried by the page boy in attendance.
He will say that port and sherry his nice palate
Always cloy;
He'll nothing drink but B. and S. and big
Magnums of "the boy"
Punch (1882)
Brand(ing) – The constant attempt to market wine as if it were soap powder.
Brandford/Blandford – a utopian supermarket town where only Stepford Wines can be purchased.
Brettanomyces – Do not fret, it's not a crisis/But this wine has brettanomyces. (Ogden Smashed)
Bourghounds –
Bulk – You'll Believe A Man Can Fly
Santiago, Chile mayo 7, 2009
"…We can manufacture, any wine that you want, you send us a botle sample, and we make the wine exactly that your sample.
We can offer you, wines in bulk condition, with a exelent price, in containers with 24.000lts, economic generic wine from, US$ 0.50 liter, and varietal, merlot, carmenere, shiraz, cabernet sauvignon, etc, from US$0.90 liter FOB Valparaiso…"
Burgundy – a legendary minefield for the savant and the novice alike. The source of some greatest wines in the world; where, by Great Odin's Raven, expectation is constantly confounded.
Burgundy quotes –
"Don't drink Burgundy in a boat."  Black Books, Bernard
"The First Duty of wine is to be Red … the second is to be a Burgundy"
"… the odour of Burgundy, and the smell of French sauces, and the sight of clean napkins and long loaves, knocked as a very welcome visitor at the door of our inner man."  Three Men in a Boat, Jerome K Jerome
"Burgundy was the winiest wine, the central, essential, and typical wine, the soul and greatest common measure of all the kindly wines of the earth."