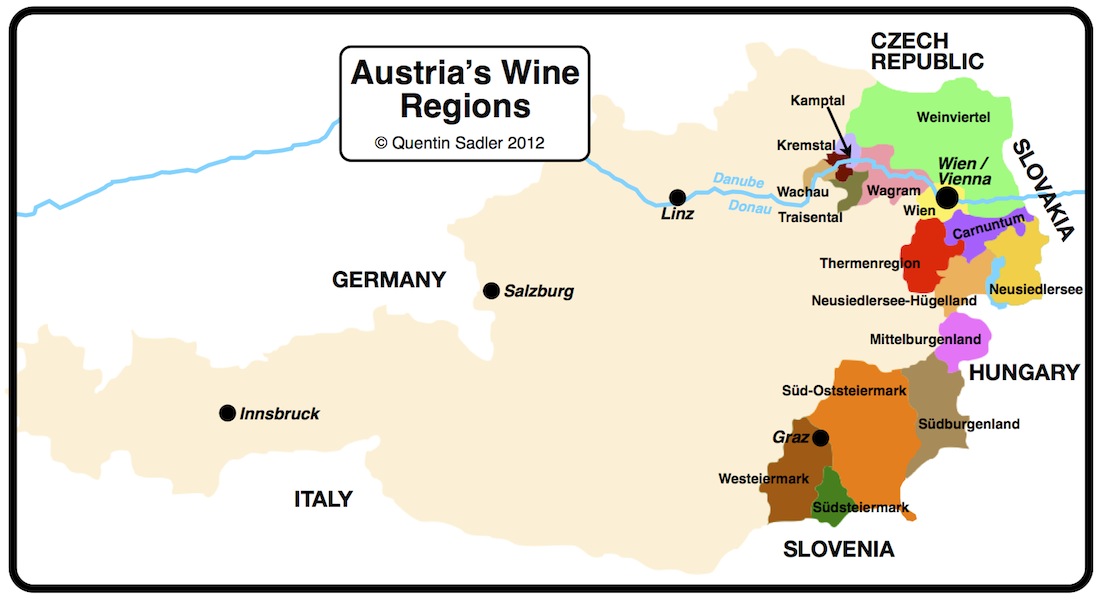 Welcome to Kamptal, the northernmost of three important virtually contiguous wine regions in Niederösterreich (and the largest in surface area and production), the others being Kremstal and Wachau. There is some climatic variation, and within each region there are various microclimatic peculiarities, but what determines what is planted where and the stylistic outcomes of the wines is the soil type. The main one in Kamptal is loess.
The region derives its name from the river Kamp that flows directly through it, and is home to Austria's largest wine-producing town, Langenlois. With a vineyard area of 3,802 hectares, Kamptal is one of the most internationally-renowned regions in Austria, and boasts a high proportion of high quality producers. Here, as in its neighbours, Kremstal, Wachau & Wagram, is Grüner Veltliner and Riesling country, two grapes that have a powerful identity and completely different characteristics. Other varieties are grown – there is still some Roter Veltliner knocking around, Chardonnay, Sauvignon, Muskateller, Muller-Thurgau and the local Neuberger whilst various reds include the ubiquitous Zweigelt, Portugieser and Pinot Noir amongst others. Austrian red grapes are as blau as the Danube.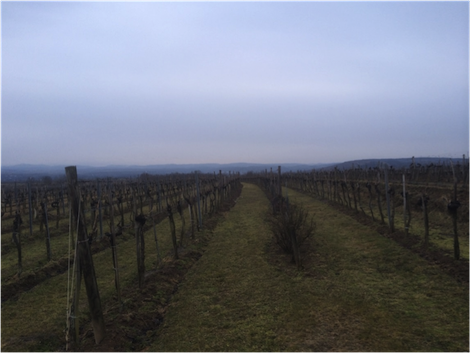 Back to local loess which is formed when particle-laden winds deposit their gritty payload. This type of soil is homogeneous, porous, friable, pale yellow or buff, typically non-stratified and often calcareous. Loess grains are angular with little polishing or rounding and composed of crystals of quartz, feldspar, mica and other minerals. Loess can be described as a rich, loose dust-like soil. It has good water retention and warming properties.
In Lower Austria there is a divide between Riesling and Grüner Veltliner wherein the former is broadly planted on primary rock and the latter on loess which confers Grüner Veltliner with the wherewithal to make creamier, fatter, richer, and more immediately fruity wines.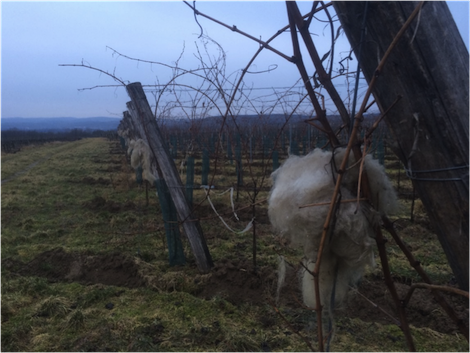 Kamptal is subject to the binary effects of the hot, Pannonian plain heat from the east and the cooler Waldviertel region towards the north-west. The unique combination of warm days and cool nights contributes to the fine aromatics and naturally-retained vibrant acidity in the grapes.
The wines from this region have been pretty straitlaced in the past, the winemakers sticking rigidly to a formula to make commercial, filtered and sulphured wines. A select few vignerons have escaped the region and its recent traditions in order to challenge themselves. Their experiences with alternative wine cultures in other countries allowed them to return with a totally different mind-set. These are the people we met and tasted with.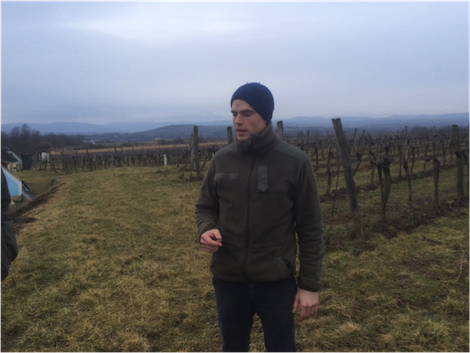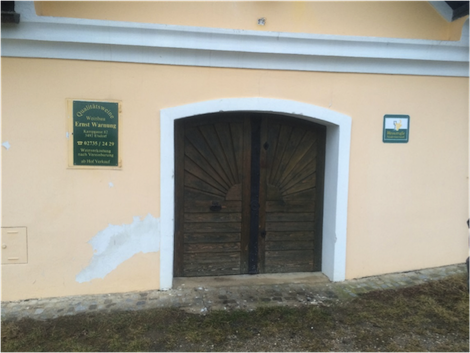 Matthias Warnung is young chap who has worked several vintages with Craig Hawkins (Testalonga) and Jurgen Gouws (Intellego) and is influenced by their can-do natural approach. He is not dogmatic, but a possibilist, exploring his own path whilst remaining very focused. (He would like to plant Poulsard and Harslevelu!). Like Craig, Jurgen and Tom Lubbe (another mentor) Matthias is looking for vivid acidity and a linear dimension in his wines. In his atmospheric underground cellar we tasted only from tank and barrel. He makes one of the best dry rosés I've tasted from the Zweigelt grape, a delicious blueberry-scented red from Blauer Portugieser (very unusual to see this), three Grüners (including one with a short period of skin contact) and a beautifully-balanced Riesling. Three of the wines are named after the home village of Etsdorf, whilst the top vineyard Grüner is called Losling.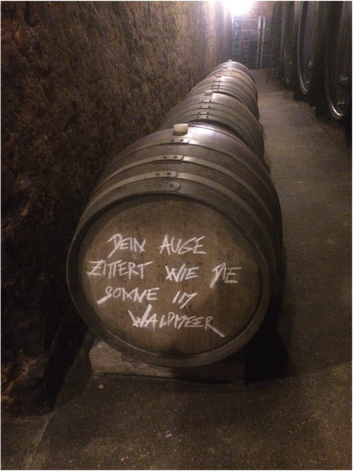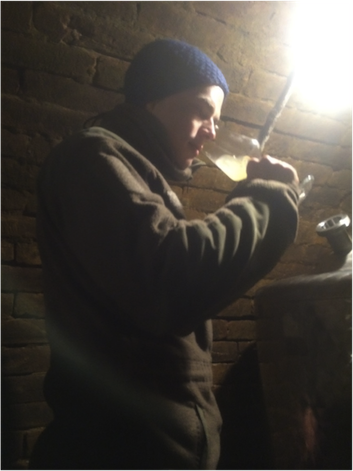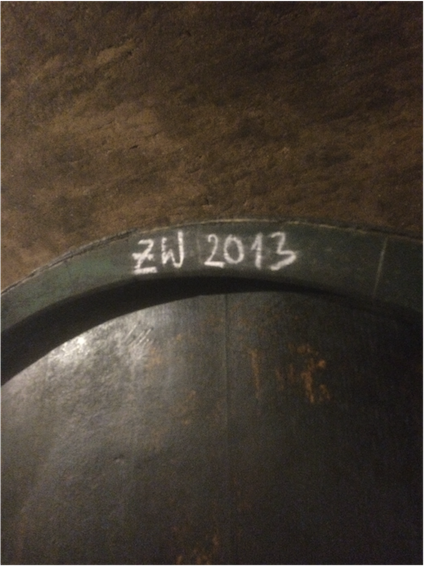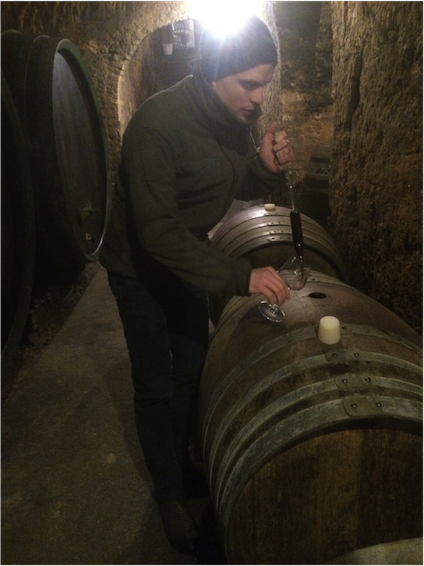 Matthias may look youthful but he exudes self-assurance. He loves hard-work, relishing the challenge of setting up new vineyards to give him the material he needs to make convincing wines. His palate is shaped to wines that respond to edges and angles. In Kamptal (even more so in Wachau) wines are expected to have weight as if that is a sign of innate seriousness. The 2014s we tasted from vat and barrels will be exceptional wines; the patience of slow elevage finding its true reward. The natural approach is an evolving one, a tweak here, a change there, always following the vintage and the quality of the grapes rather than pushing the wine to conform to a certain template.